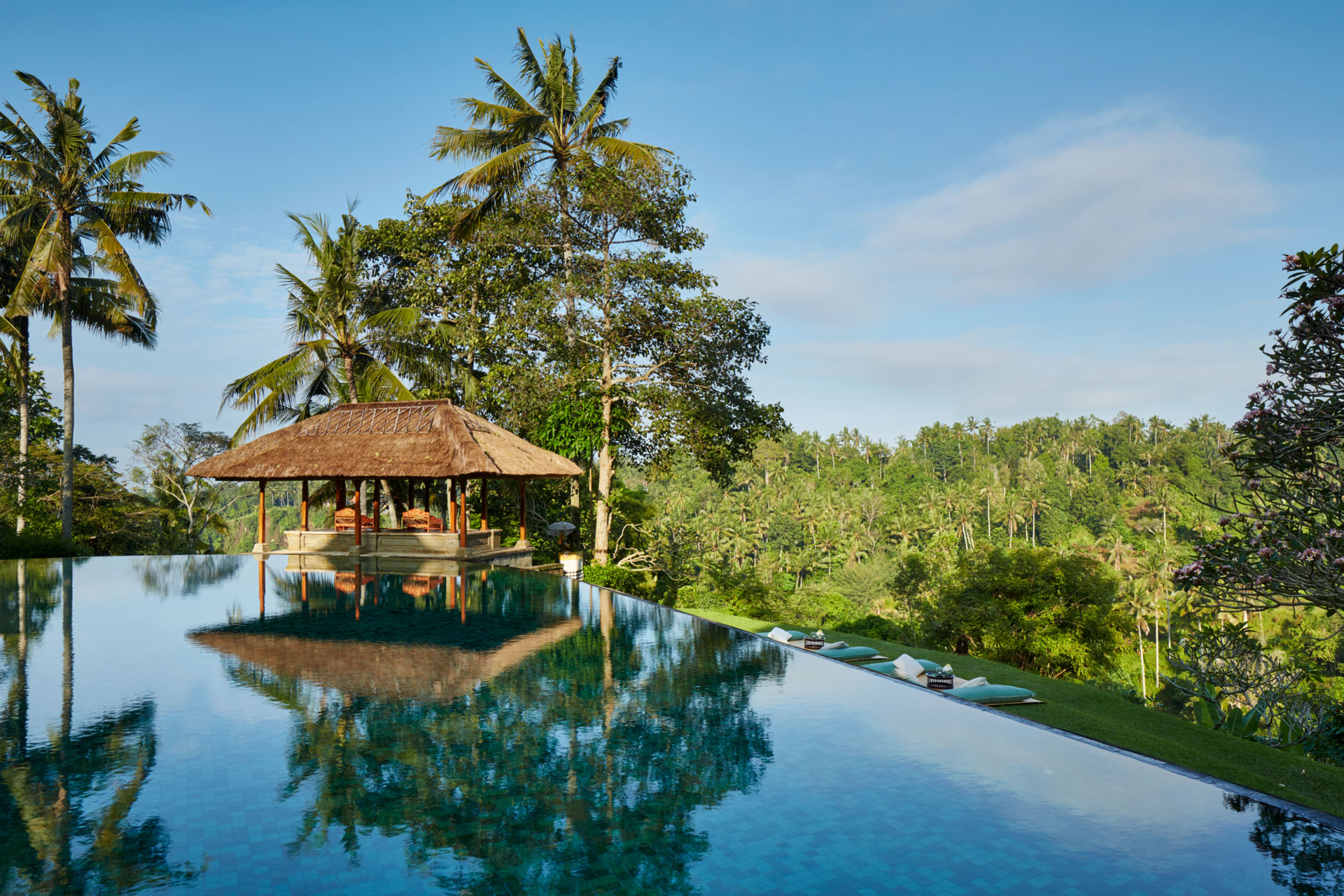 The Ultimate Bali Travel Guide: See, Eat, Do, Stay
---
 Discover the Balinese capital of Ubud
Exploring the Island of Bali is something that should certainly be on your bucket list. From delicious foodie hotspots to exquisite rural beaches and untamed jungles, there is much to unwrap in the Balinese capital of Ubud.
Read the C&TH Responsible Tourism Guide
The Ultimate Guide To Bali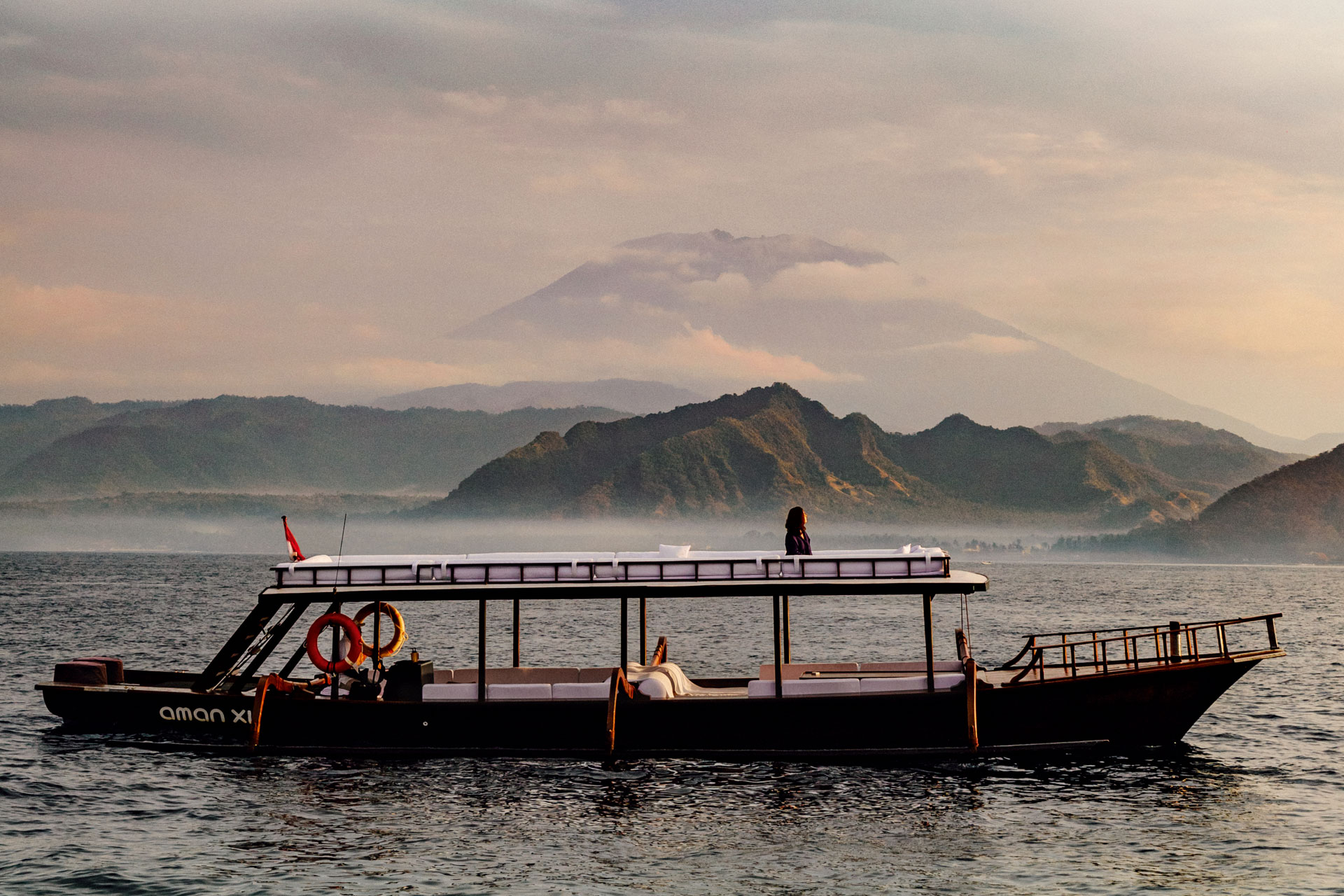 The island of the gods. The land of a thousand temples. The last paradise. With transcendent culture, blockbuster beaches, dew-spangled jungles and cascading rice terraces, Bali has many names and a mythical reputation for good reason. Veer away from the built-up beachside resort towns of Kuta, Seminyak and Canggu and be rewarded with an experience that's unmistakably Balinese.
BEST TIME TO VISIT
While there's no such thing as a bad time to visit, visitors should be aware that Bali's wet season runs from November to March and dry season – also the peak tourism period – runs from April to October.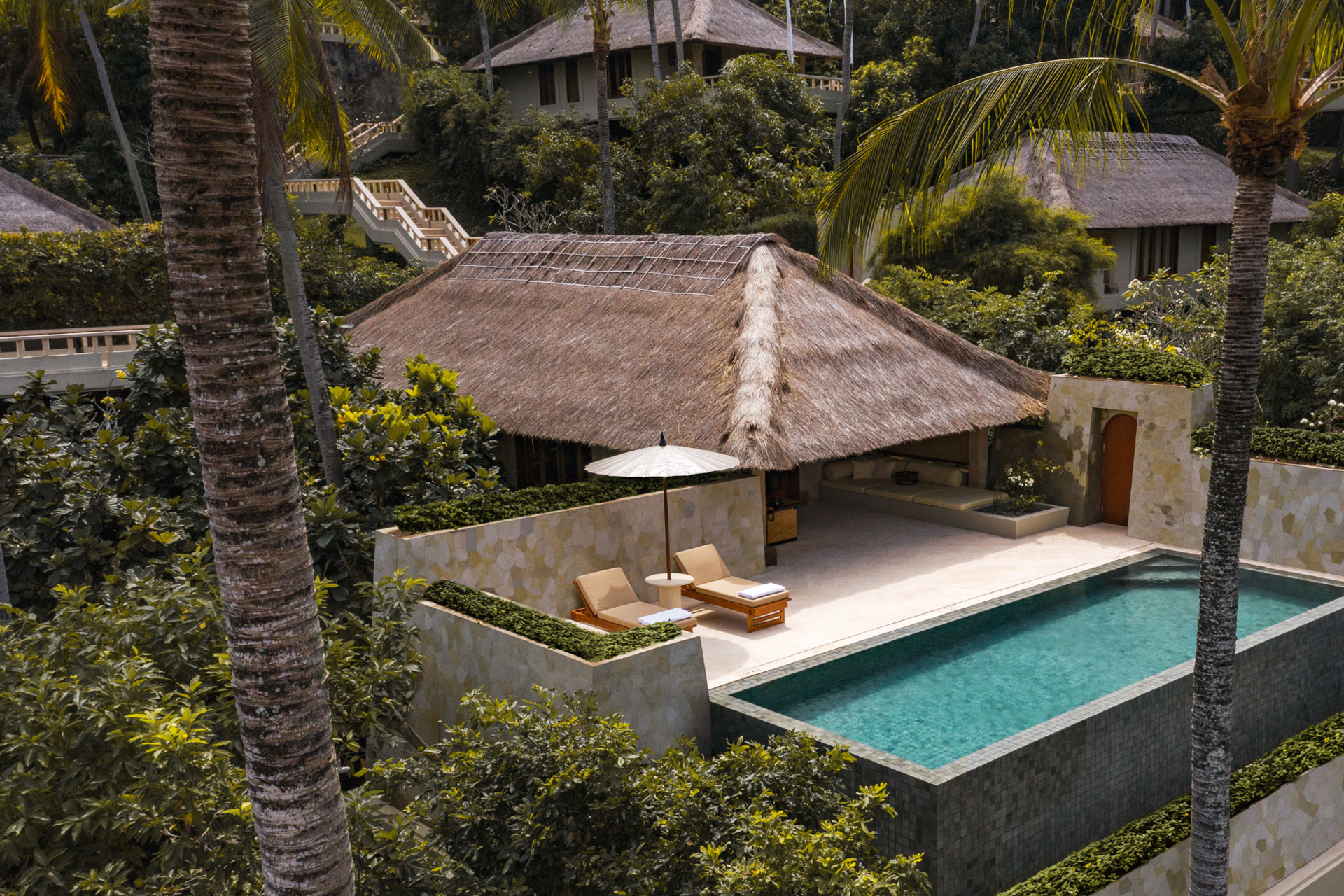 STAY
Amandari
A magic-filled sanctuary outside of the bustling spiritual and artistic hub of Ubud above the swooping Ayung River Gorge, Amandari is the island's first luxury hotel created in a Balinese style, with open-air pavilions of coffee-hued teak, coconut wood and alang – alang thatching. This is a place with heart and soul: The staff is almost exclusively Indonesian and sustainability is key here (expect no plastic or flown-in caviar). Instead, slow mornings are designed for sipping Balinese coffee and watching the mystical white mist spiral like incense through the rice paddies, beset by mud-spattered puddle ducks.
Rainy afternoons are whittled away watching the children from the surrounding Kedewatan village practice traditional dance and listening to the chiming of the Balinese gamelan above the jade-green infinity pool, the island's first. By nightfall, the head-spinning perfume of the moon-white tuberoses blooms scent down every bend, and glowing oil lamps and lanterns throw amber light down the black volcanic stone footpaths. It doesn't get much more divine than this.
BOOK: Rooms from £795 per night, based on double occupancy, including taxes, daily breakfast and airport transfers. aman.com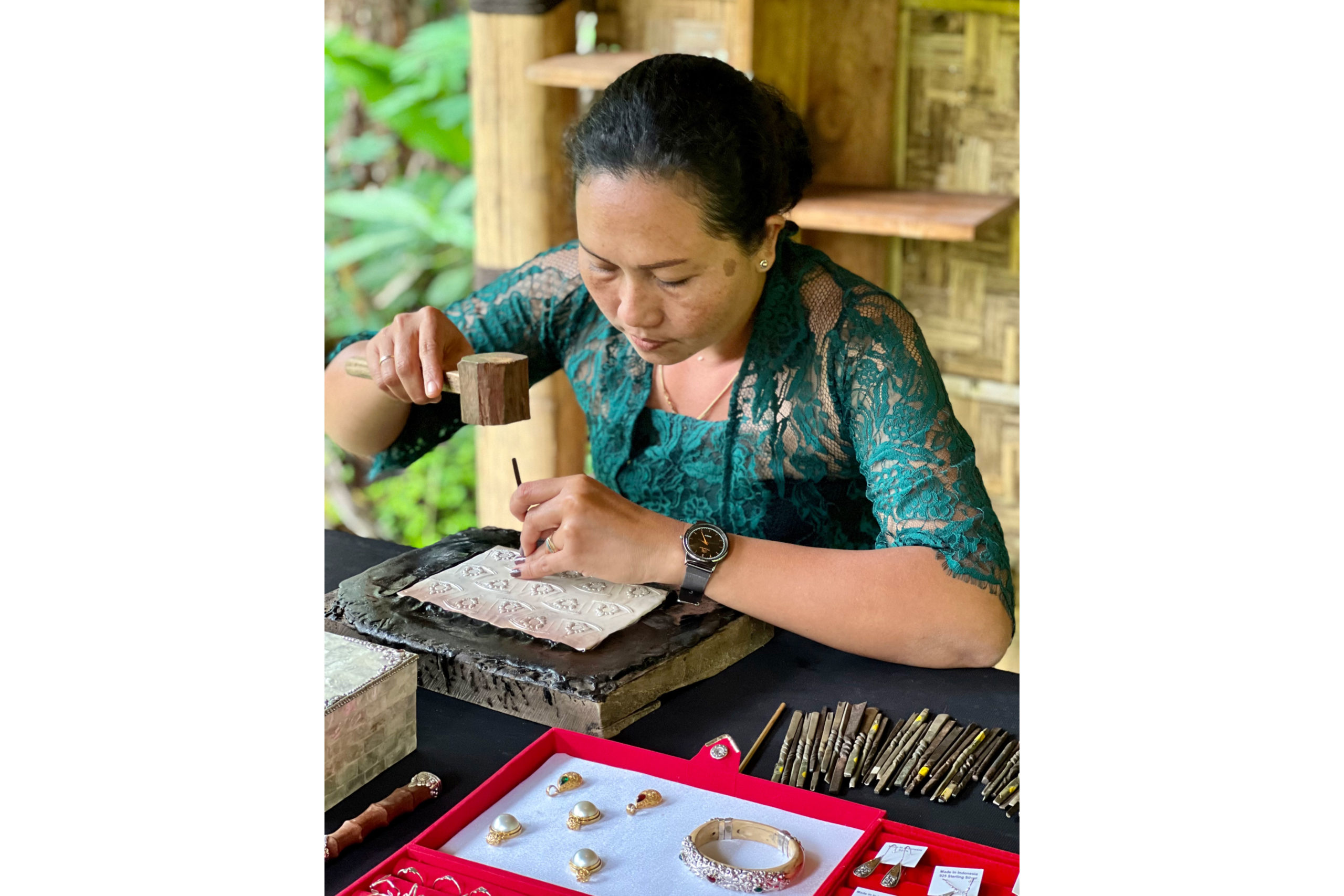 Amankila
Looking down from a pool-ornamented clifftop over the Lombok Strait, teeming with tanker ships and swathes of black-sand beaches, Amankila — in rural, remote East Bali — has an edge-of-the-earth feel to it. There's little reason to leave this iconic resort: treehouse-like stilted suites are connected via elevated paths and nestle into the vine-draped hillside; the glittery beach feels completely private; and you'll have your pick of four sapphire-cut swimming pools (three atop the cliffs and one at the beach club below). Theatrical guest rooms are ornamented with sunken tubs that open out on lily-padded pools, and the palatial four-post beds are hard to rise from (though the selection of rich Java Mountain Coffee – cleverly furnished in Nespresso-like pods – certainly helps). Dining is an elegant affair, and while international dishes are on order, don't miss the nasi goreng (stir-fried rice) or the palm-sugar and coconut – filled dadar gulung for dessert. Follow the stairs to an onsite temple for a flower-festooned blessing; work out the kinks from a long flight in a beachside laughing yoga session; or watch the rising sun turn the sky into a watercolour painting, aboard one of the hotel's teak jukung boats – docked about ten minutes away in the nearby harbour.
BOOK: Rooms from £900 per night, based on double occupancy, including taxes, daily breakfast and airport transfers. aman.com
EAT
With spicy sambals, rainbows of freshly squeezed fruit juices, and bracing arak cocktails, you will not go thirsty or hungry in Bali.
Ubud is the foodie hotspot with the yearly Ubud Food Festival and some of the best restaurants on the island. Locavore is considered the best restaurant in Indonesia and is a must with a hyper-local tasting menu. Nusantara, by the same team, is another gastronomic highlight, using only Indonesian-only ingredients in dishes like Kurisi (golden threadfin bream) wrapped in banana leaves and grilled over a wood fire. Go for gado gado (fresh vegetable and tofu salad, slathered in peanut sauce) at the relaxed Warung Mendez; finger-licking barbeque at Naughty Nuri's; and something sweet and chic at Room 4 Dessert, with its thrillingly unique 21-course dessert menu.
In East Bali, lunch is a fresh and casual table of wraps and salads in the outdoor garden of the family-owned Vincent's, which also hosts buzzy jazz nights. And at The Bar at Amankila, there's a fantastic selection of creative cocktails made with arak, a traditional spirit of fermented rice or palm sap. Try the off-menu Arak Martini or the Karangasem (arak, ginger syrup, Cointreau, lime juice and tamarind juice); or go for a fiery and fizzing non-alcoholic ginger beer, brewed by the in-house bar team.

DO
Connect with the land and learn about regenerative farming on a half-day farm tour via not-for-profit Astungkara Way, or try a Balinese cooking class at The Harvest Table, which starts with the picking of fresh ingredients in the permaculture garden.
Hiking, cycling, surfing and scuba are also popular throughout the island. Try ToursByLocals for guided experiences with local experts.
Book a healing or numerology session with a Balinese shaman, like Jero Radma who will read your aura in her family's temple in the green-tinged shade of a pomelo tree and a marigold-garlanded statue of Ganesh (book through Amandari; no website).
Temple offerings and water blessings are key tenants of Balinese Hinduism. Blessing experiences may be booked through most hotels, but dress with covered legs and shoulders, and note that visits when menstruating are prohibited.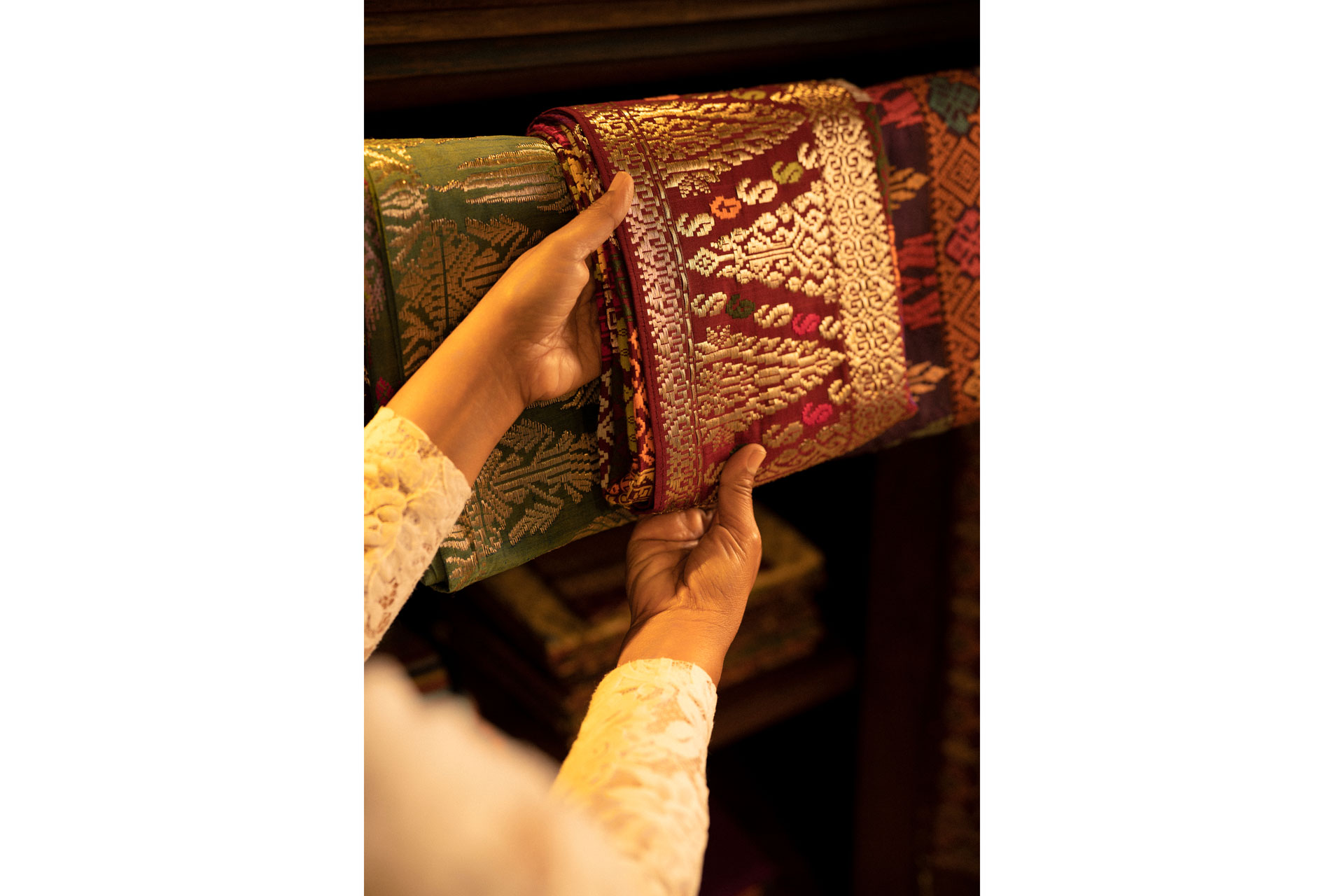 BUY
With one-of-a-kind, handmade jewellery, textiles and handicrafts, Bali is a spoiling shopping destination. For a look at traditional arts and culture, visit the Samsara Living Museum for bamboo weaving and handcrafted silversmithing or the Tenganan Village, which is the only place in Indonesia to find double Ikat textiles. For something more modern, check out the wearable ikat by Rebecca Manners Collective, an artisanal design studio based in Bali, and Eunoia, vegan leather jewellery made with finely knitted ata grass, native to Indonesia. If you don't mind crowds go for a mixed bag of old and new at The Ubud Art Market. (Also, the shops at Amandari and Amankila have a remarkably well-curated selection of local items, including clothing, jewellery, bags, art and antiques).   
For easy souvenirs, stock up on single-origin speciality Kintamani coffee, an island signature from the northern highlands, where beans are handpicked from decades-old arabica coffee trees.
BOOK
Fly in from London to Denpasar with Emirates Airlines.
Featured Image: Guy Archard