As summer ensues and the days get longer, the sunsets get better and better and the search for Europe's best sunset spots commences. Whether you walk to the top of Greenwich park to watch the orange sun set into London's landmarks, or cheers a glass of champagne in the Netherlands as the light fades between the wings of an old windmill, sunsets are a wonderful part of summer that we like to take full advantage of.
Here are the best spots in Europe to catch the sun setting – just remember to bring your camera!
1. Barcelona, Spain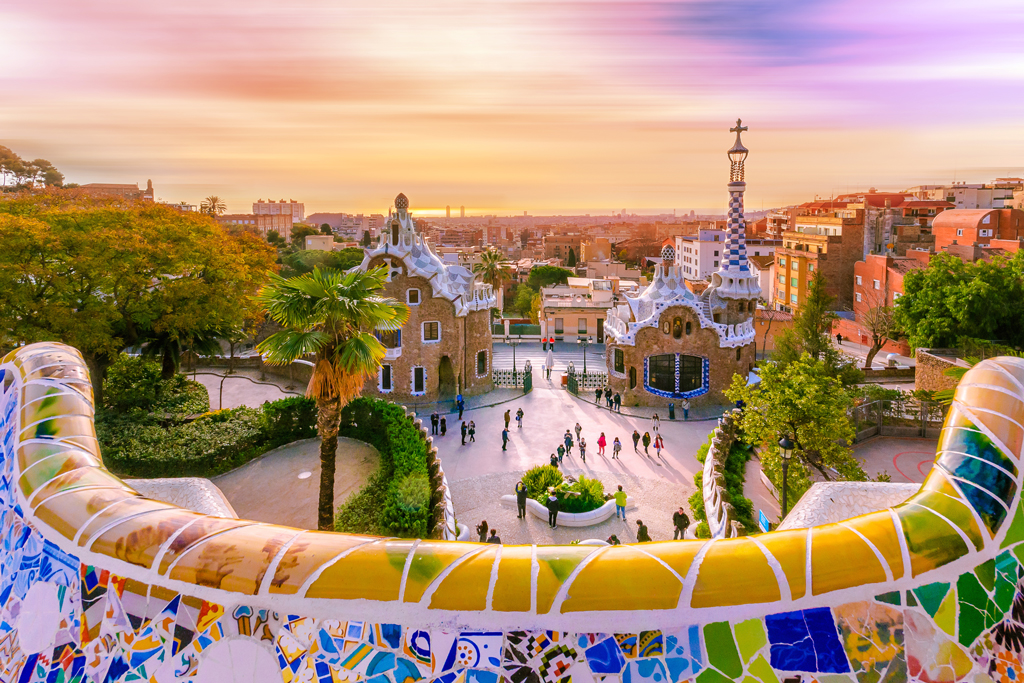 Climb up Carmel Hill in Barcelona and you'll reach Park Güell, a public park with uniquely colourful architecture and gardens perfect for sitting with a picnic in the early evening and watching the sun set. There's free access for everyone, and you can also book a guided tour that explores the history behind the park, its nature and its architecture. Parkguell.barcelona
Make a weekend of it – read our guide to spending 48 hours in Barcelona here!
2. Edinburgh, Scotland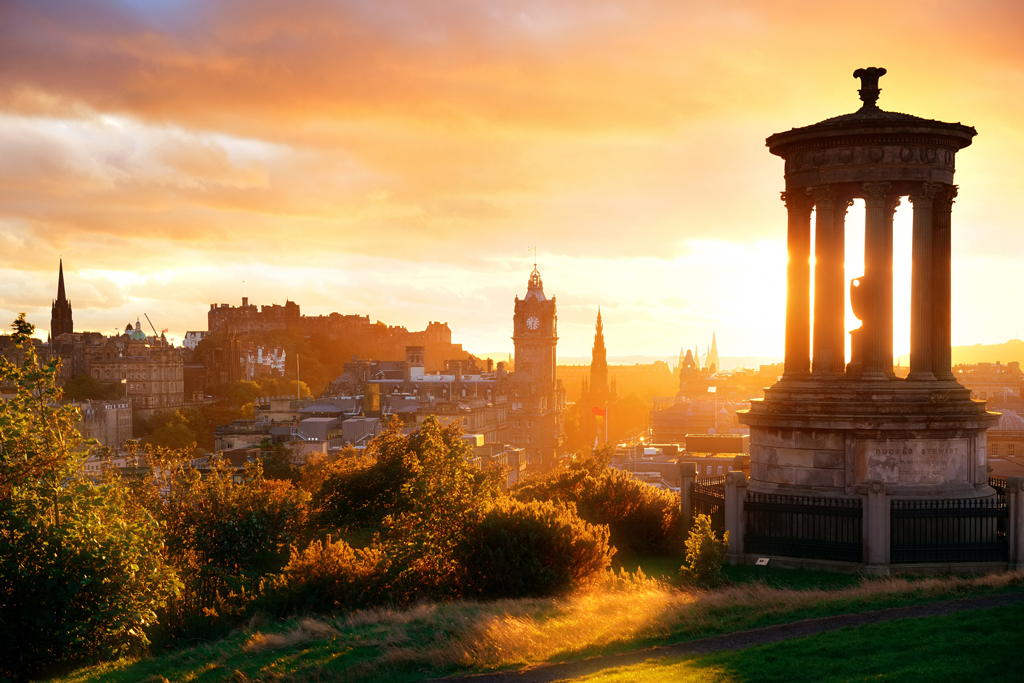 Calton Hill, famous for its views over Edinburgh, offers fantastic panoramic views and is a great place in Scotland to see the sun set. On the hill you'll also find the Collective art gallery and the famously unfinished National Monument. Grab some goodies from the local cafés at the bottom of the hill, watch the sunset then grab your cultural fix at the gallery. Ewh.org.uk
Make a weekend of it – read our guide to spending 48 hours in Edinburgh here!
3. Kinderdijk, Netherlands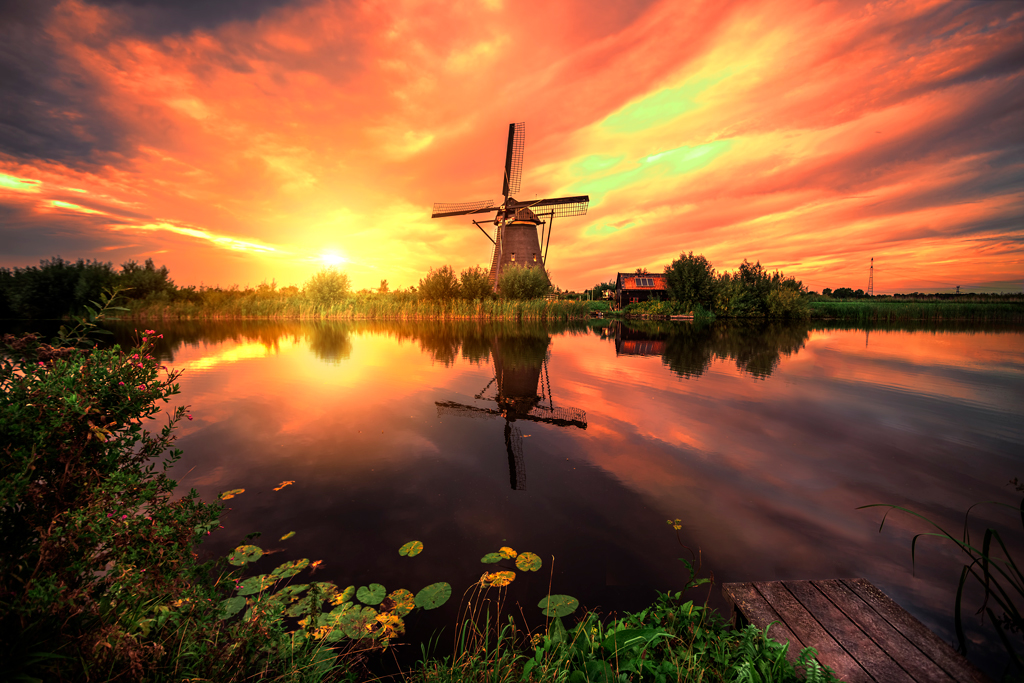 This small village in South Holland is known for its windmills, a recognisable figure of the Netherlands. It's just over an hour's drive from Amsterdam so a great spot to visit if touring around the Netherlands, and when watching the sunset there, the way the sun seeps in and out of each wing of each windmill is just magical. A unique and valuable area for the Dutch, Kinderdijk has been UNESCO World Heritage since 1997. Kinderdijk.com
Make a weekend of it – read our guide to spending 48 hours in Amsterdam here!
4. Greenwich, London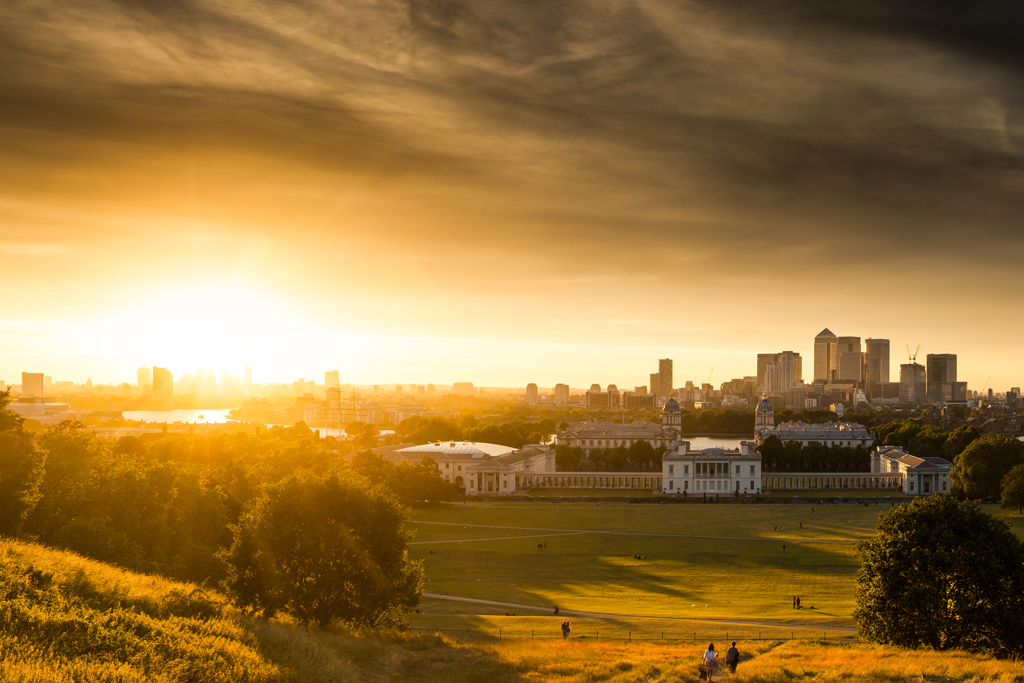 You needn't board a plane to witness a glorious sunset, there are plenty of places to do so right here in the UK. Two of the most popular spots are Primrose Hill and Greenwich Park, which has a particularly rich history dating back to the 17th century. Spend an early afternoon meandering around the orchard, herb and flower gardens, stopping for a spot of tea at the Peninsula Café, before ascending up the hill where you'll find the Royal Observatory and plenty of grass to sit on and watch the sun go down. Royalparks.org.uk
Discover London's loveliest park cafés
5. Santorini, Greece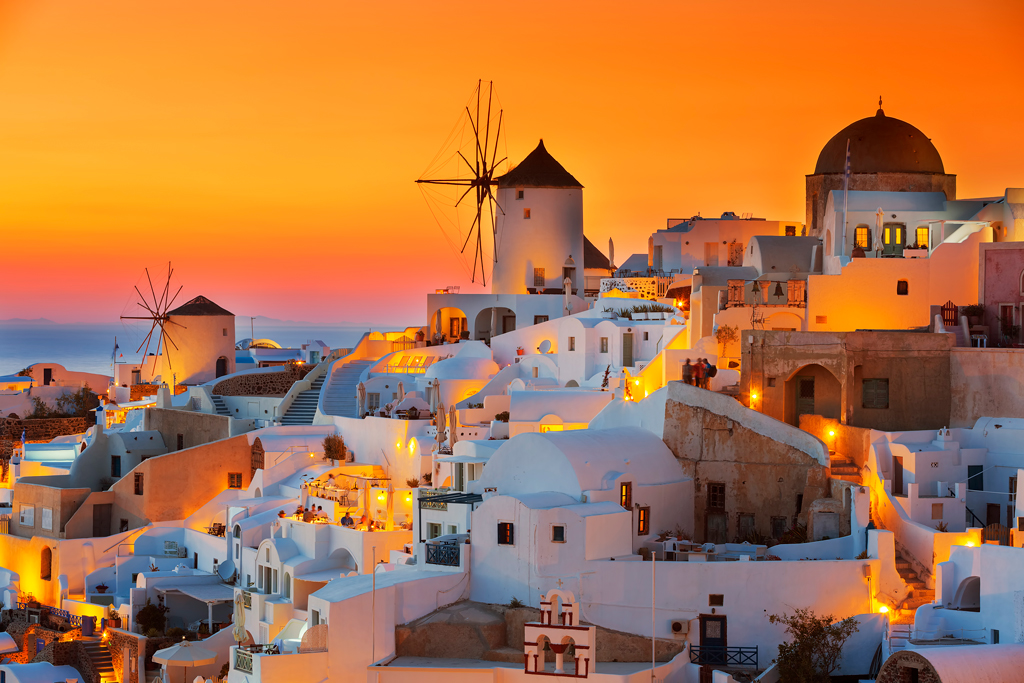 Oia is a small village on Santorni, an amazing place to see the sun set whilst overlooking the rugged white houses carved out of the rugged clifftops. The Oia Castle is in fact known for being a top spot for sunset views. Greektravel.com
Make a holiday of it: read our guide to Greek Island hopping
6. Bruges, Belgium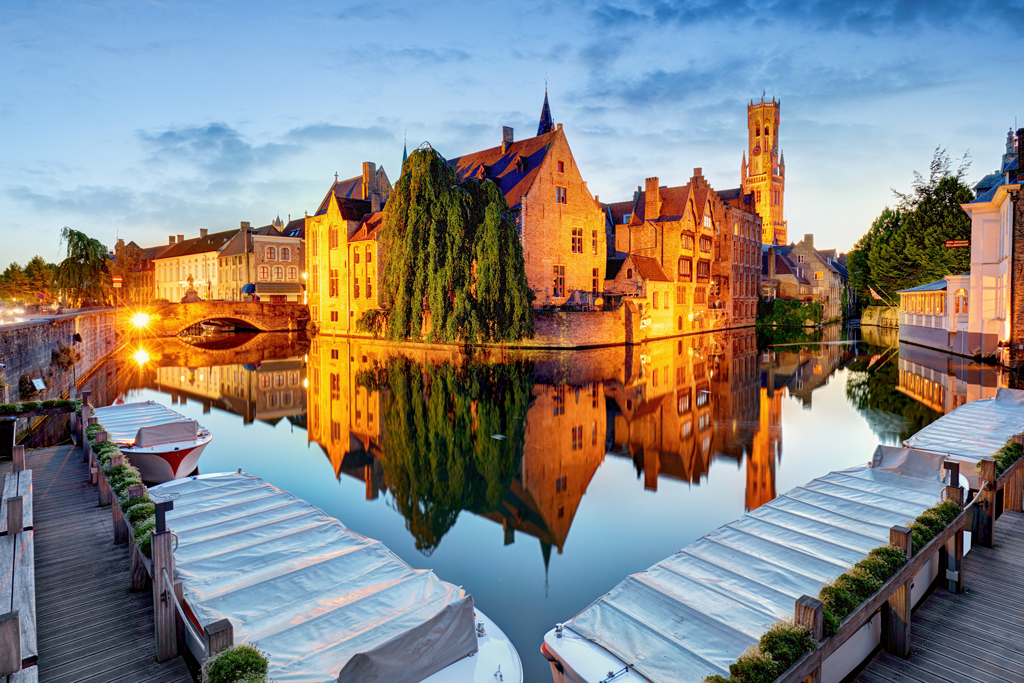 Last but most certainly not least is Bruges in Belgium. Head to Rozenhoedkaai, one of the most photographed spots in Bruges, to watch the sunset over the canal. For a closer experience, book a canal tour and watch as the sunset's glow reflects on the ripples on the water below you. Visitbruges.be
After Bruges, visit Ghent in Brussels – here's our guide to the unsung hero city
---