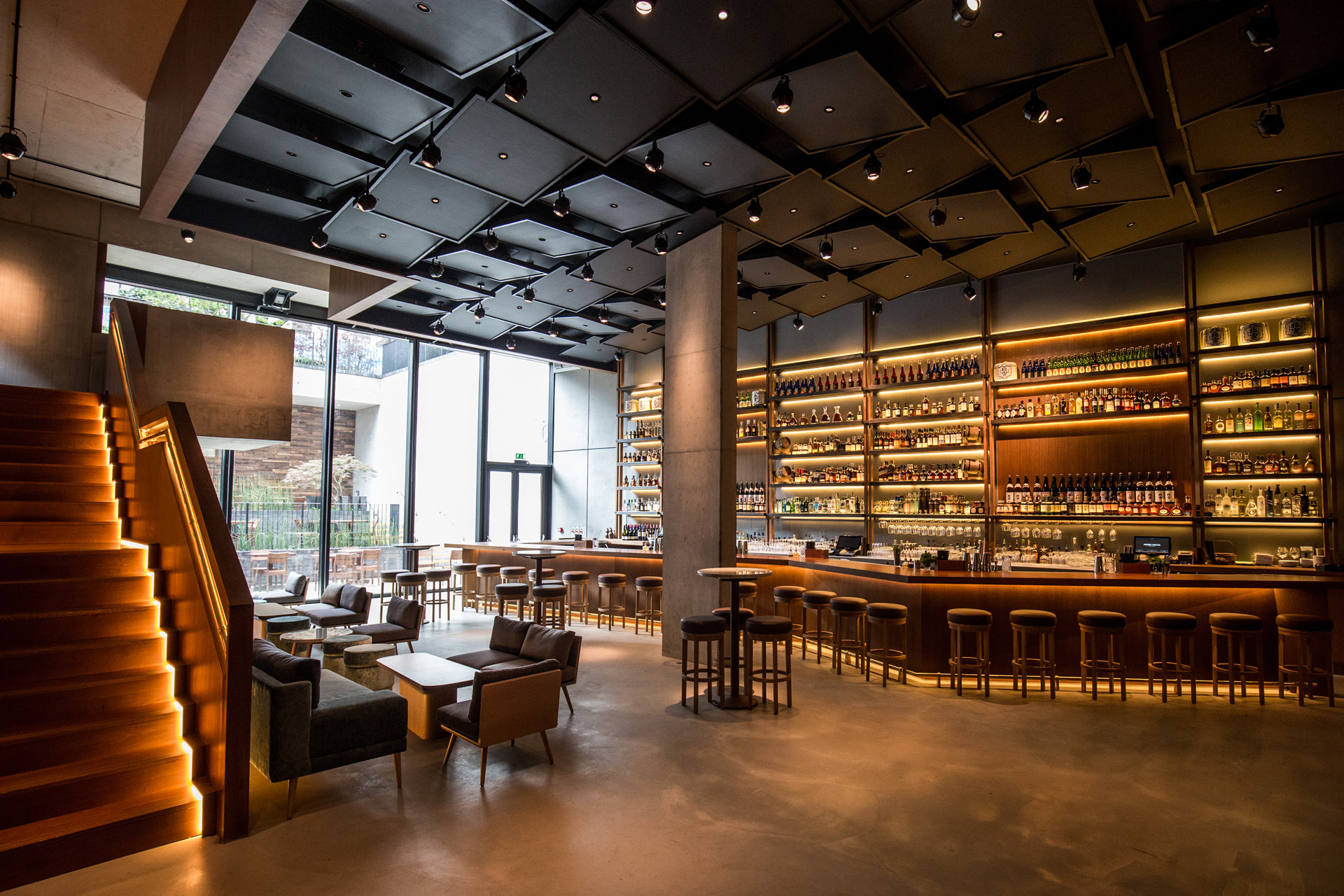 City Sanctuary: Nobu Hotel Shoreditch – Review
---
An oasis in London's coolest area
Shoreditch's underground Nobu restaurant and bar is uber-cool, moody and ever-popular – but venture above ground and check into the hotel for an unexpected urban sanctuary, says Olivia Emily
Read the C&TH Responsible Tourism Guide
Nobu Hotel Shoreditch – Review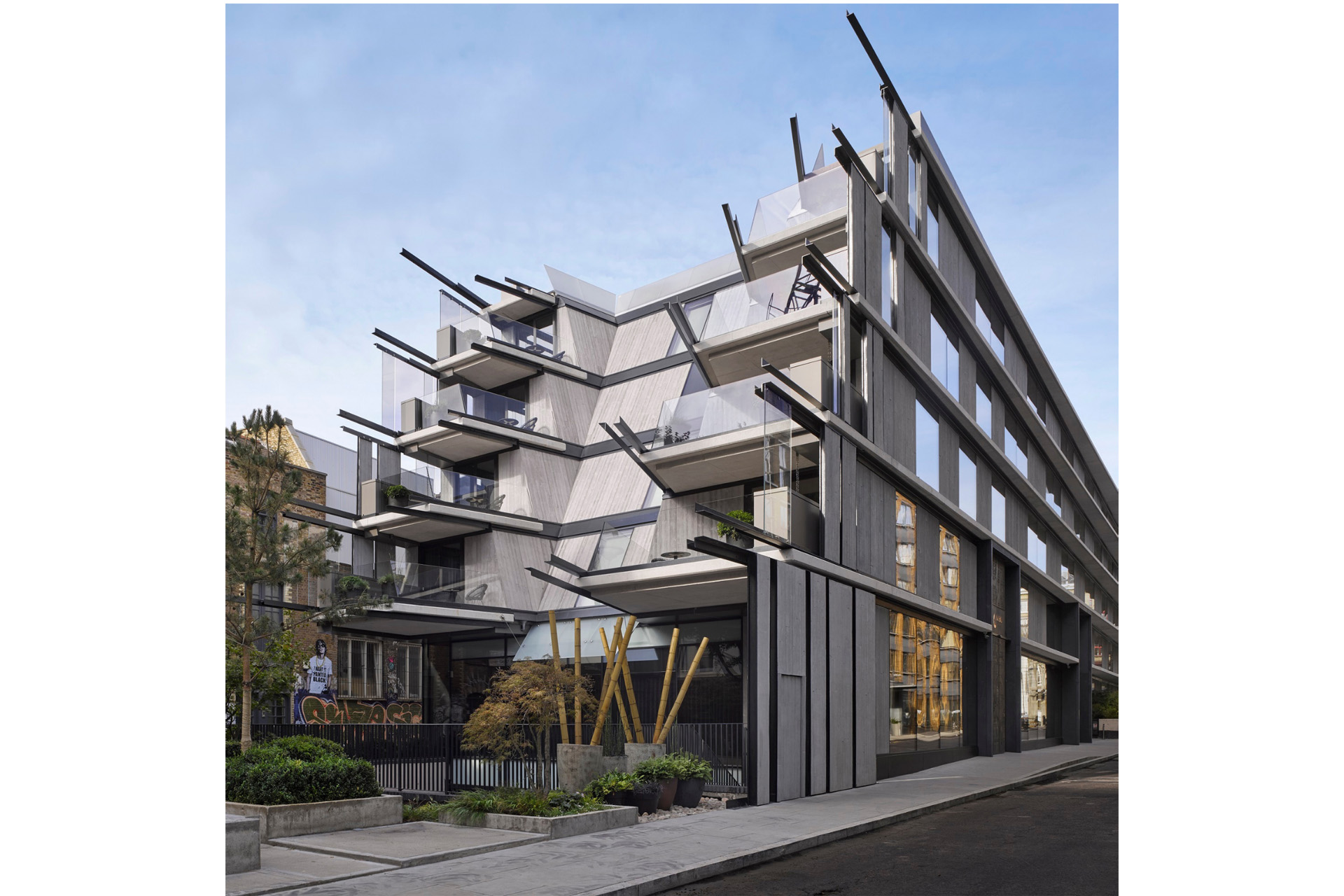 STAY
Very long but only a few stories high, from the exterior, Nobu Hotel Shoreditch looks like a cruise ship beached on a sidestreet just behind the bustling Great Eastern Street. Set back as it is, it's easy to miss if you're not looking for it. But, once inside, Shoreditch's characteristic industrial chic meets Japanese tranquillity and feng shui across 164 guest rooms, all complete with natural colour pallettes: concrete, bamboo (both wood and plants), cream painted walls, bronze accents, grey cushions. There are 15 suites, including the Yuhi and Yuki Skyline Rooms on the newly built sixth floor, and the best-in-house signature Nobu Suite.
Sink into the sumptuous bed, head cradled by perfect pillows, and ease yourself into a restoring sleep with multiple moody lighting options hanging from globular bulbs, wires and industrial fixtures. Opt for one of Nobu Hotel Shoreditch's suites for seemingly endless windows wrapping the perimeter (with blackout blinds, of course), a spacious lounge and comfy sofa, complete with a balcony stretching out to the bow of the boat. Sliding open the balcony door, Shoreditch's cacophony is revealed. But slide it shut (and the curtains with a swish) and it's all calm in an instant, as if the room is under a spell. 
EAT & DRINK
In Shoreditch, there's a culinary adventure on your doorstep, with some of the world's best restaurants ready to be pursued, including The Clove Club, one of the world's 50 best restaurants. There's also the likes of Manteca for meaty goodness, The Book Club for a cool cocktail spot, and The Mondrian for a chic rooftop bar complete with glistening swimming pool. 
Or stay onsite and make the most of Nobu's world famous cuisine; here, the open kitchen is a scene stealer. The signature Black Miso Cod is not to be missed (obviously), but make sure you also try the Umami Chilean Sea Bass for more fish goodness, the Yellowtail Jalapeno for sashimi freshness with a tiny kick, the New Style Sashimi for another rightfully signature moment, the Crispy Rice for moreish and warming deep fried indulgence, and range of the sushi, of course. If in doubt, the friendly team know best. 
Make sure you also stop by the mood-lit NAMI bar with its lofty ceilings, shelves stacked with reflective bottles and resident DJ, whether for a pre dinner drink, or to flop onto a sofa for a nightcap after heavy indulgence at the restaurant. 
DO
Zen lovers shouldn't miss Nobu Hotel Shoreditch's underground spa, dimly lit for optimum calm and offering a range of relaxation, fitness, wellness and beauty services. There's a comprehensive menu covering all bases, from the relaxing to the revitalising, with double treatment rooms available to book, too.
Outside, Shoreditch is your oyster: explore street art around every corner, as well as endless chic cafes and cute independent boutiques. In Shoreditch, gateway to ever-cool East London, you're also close to Brick Lane and Spitalfields Market, or Broadway Market if you venture a little further (definitely worth the canal side stroll!).
On Sundays, Columbia Road is the place to be. Head here for London's freshest flowers, friendliest vendors, and loveliest independent shops. 
FINAL WORD
An urban sanctuary in London's coolest area, Nobu Hotel Shoreditch is the perfect place for a restoring sleep amid a bustling city trip, with endless opportunities on its doorstep (and a culinary journey awaiting inside). 
BOOK IT: Rooms start from £295 per night. nobuhotels.com
Featured image: NAMI Bar at Nobu Hotel Shoreditch (c) clairemenary.com