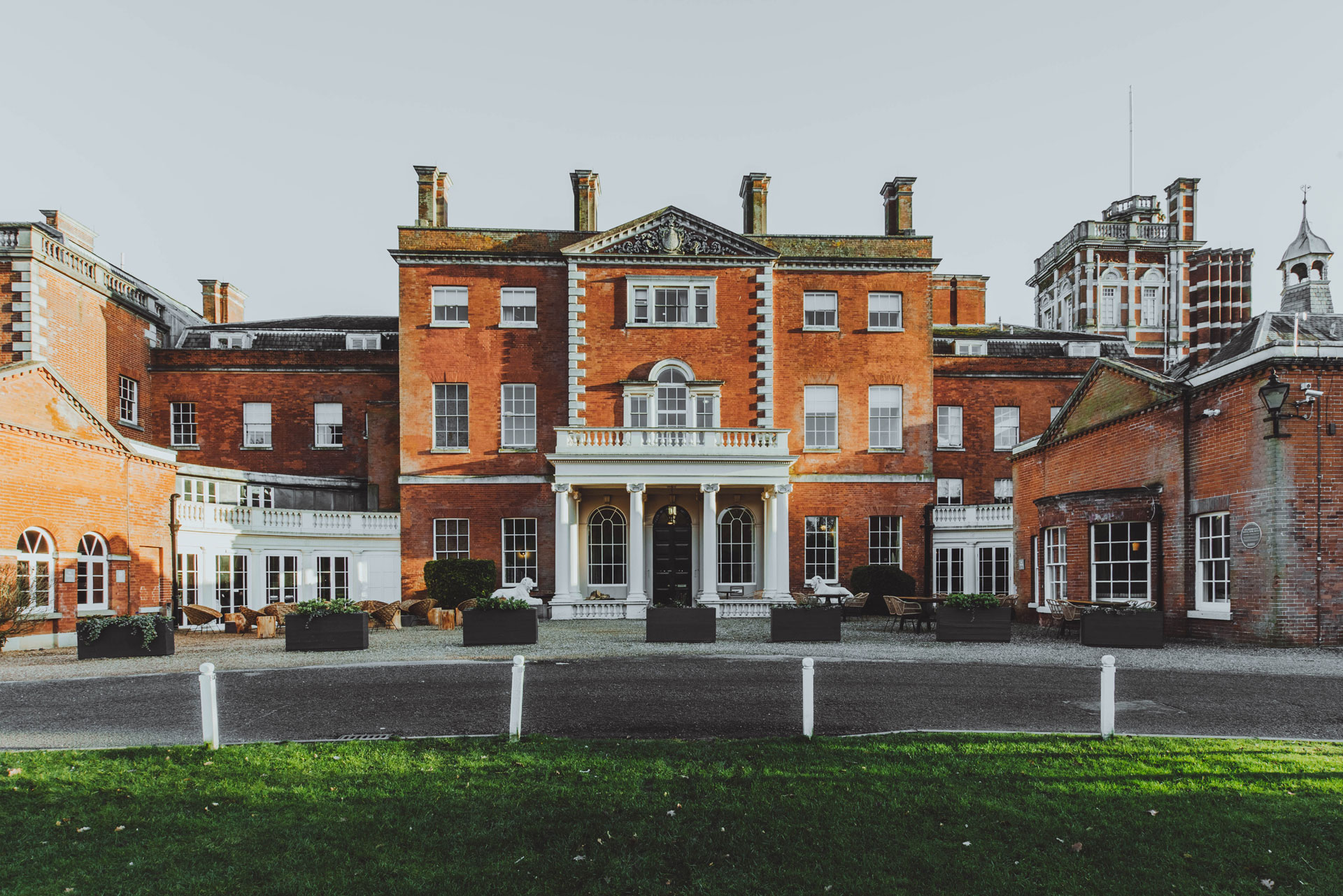 Review: Birch, Hertfordshire
---
Everything you need to know about Hertfordshire's hottest new opening
There's certainly no shortage of members' clubs in the UK – but there's something different about Birch, newly opened in Cheshunt, Hertfordshire. Perhaps it's the fact that, if you have a spare 10 minutes, you can dip into a sourdough workshop taking place in the on-site bakery. Or pop into the music room for a quick piano session. Or breathe away the day's worries at a meditation class. The possibilities are endless at this creative escape, whose tagline is: 'looks like a hotel, feels like a festival'.
Birch was dreamed up by former Ace Hotel managing director Chris Penn alongside entrepreneur Chris King, with the aim of creating a retreat for stressed city dwellers. It's conveniently located just north of London – a 30-minute train ride from Liverpool Street – in a Georgian mansion, once home to socialite Lady Meux. Within the newly renovated 55-acre estate you'll find a co-working space, a wellness centre, two restaurants, three bars, 140 bedrooms and much more: a playground for all ages.
Unlike some of its competitors, there's no exclusive, elitist element to Birch. No need for referrals or long waiting lists: anyone can sign up to be a member, currently for £100 a month – which will get you access to the co-working space and gym, as well as discounted room rates and free classes.
With its pink bathrooms, gong baths and plant-bedecked spaces, Birch is clearly targeted at millennials and young media types – but it's also a good spot for families, with ample outdoor space for playing plus an indoor games room.
DESIGN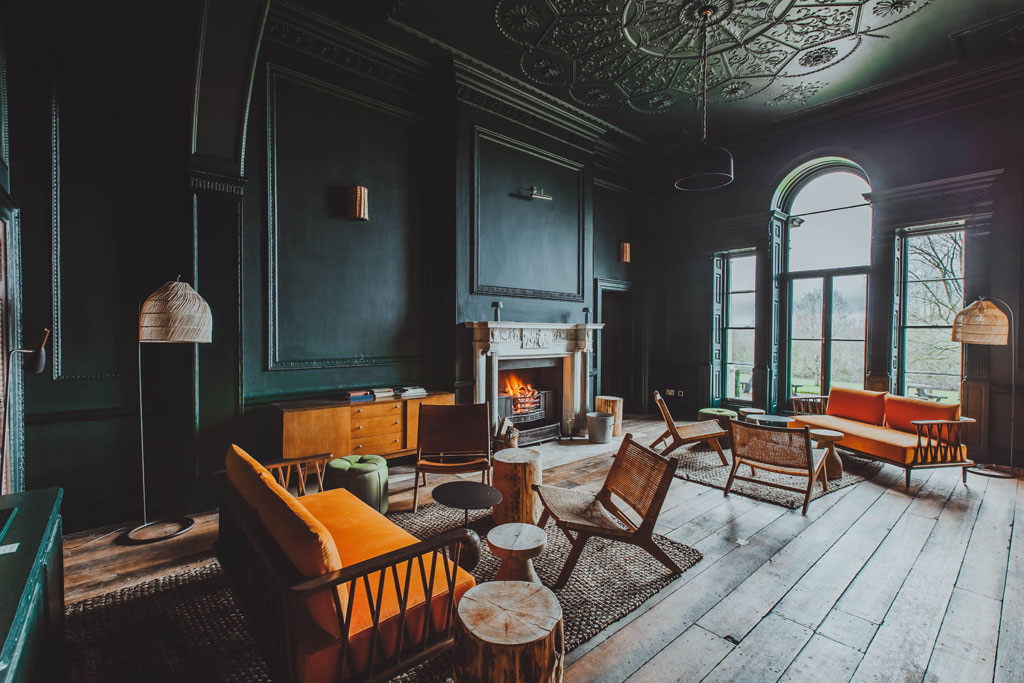 Shabby-chic epitomises the design here, which comes courtesy of architecture and design collective Red Deer – whose previous projects include the equally trendy Bourne & Hollingsworth. The aim with Birch was to challenge wastefulness, working with what was already there rather than totally overhauling the landscape. A Japanese technique called kintsugi is fundamental to the hotel's ethos: if something breaks, it should be fixed rather than replaced. This quirky aesthetic runs throughout: expect lots of exposed pipework, mosaic flooring, bold colours and labyrinthine corridors.
SLEEP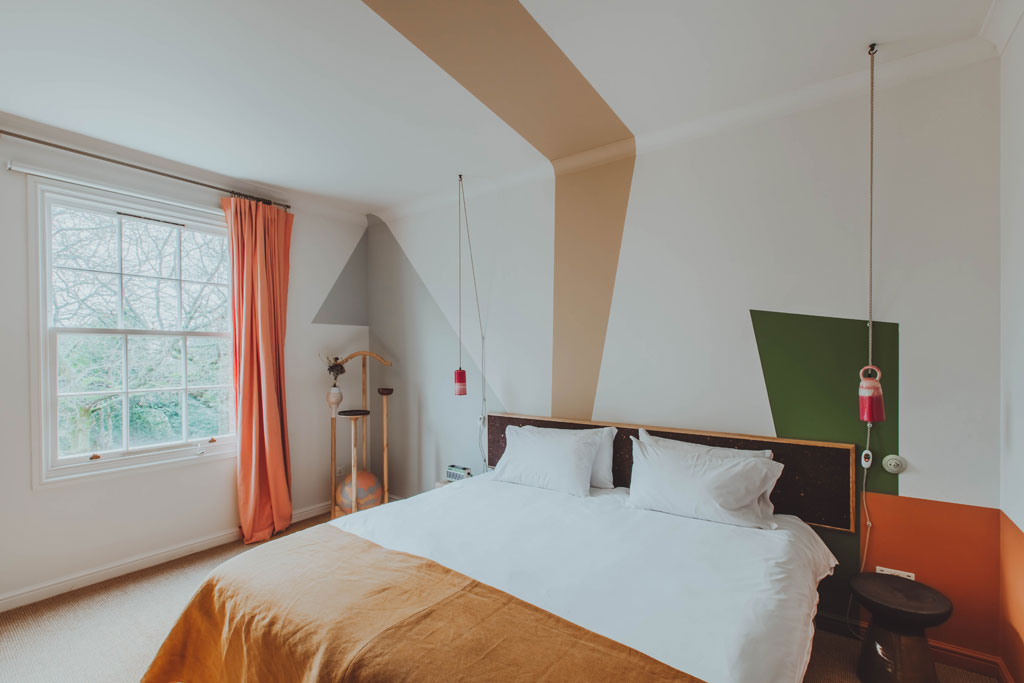 Bedrooms are minimalist and simple, featuring hand-crafted valet stands made with ceramics and recycled plastic – designed as 'reconstructed wardrobes'. Other nice touches include bunches of dried flowers, painted copper bowls and notably comfortable big beds.
EAT & DRINK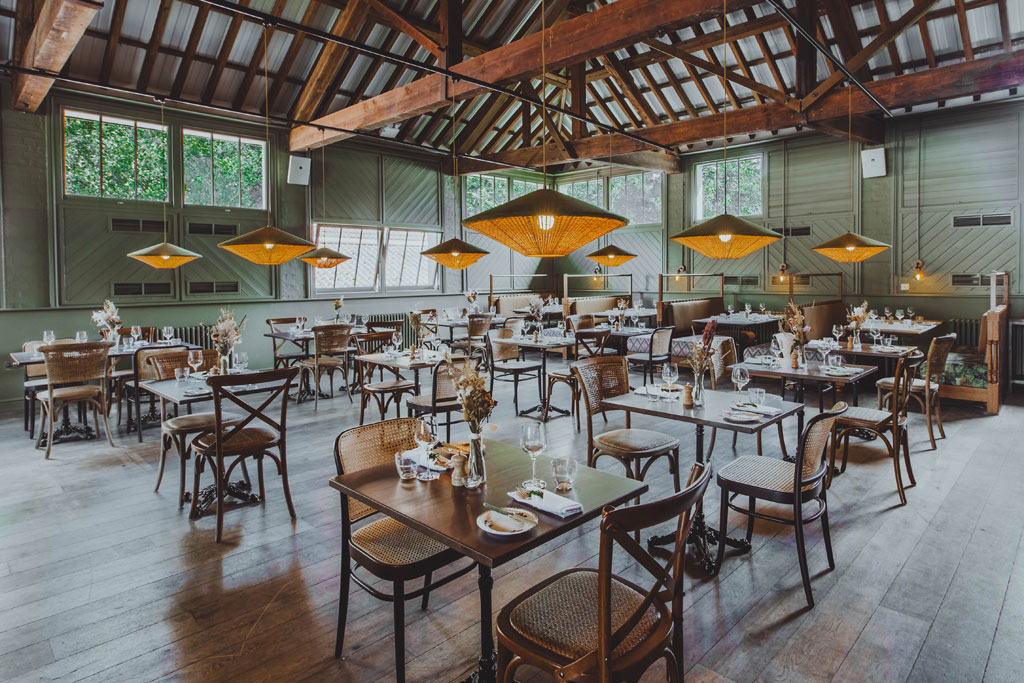 One of the standout elements of Birch is Robin Gill's restaurant The Zebra Riding Club, set in the manor's old stables. A continuation of Gill's farm-to-table ethos, the restaurant has seasonality at its core, using estate-made produce from the on-site farm (where guests can take part in foraging and composting lessons, naturally). Menus change often, but go on a Sunday this season and you could be eating herb-fed beef rump, Killary Ford mussels and some particularly tasty Cornish potatoes.
There's also Valeries, a casual all-day restaurant offering sourdough flatbreads, pizzas and vegetable-based small plates. At the moment, you can order from here via an app and eat anywhere you fancy. Fancy a BBQ? Book one of the outdoor tables: you can request food boxes in advance featuring everything from lamb koftas to aubergine with tahini dressing.
For drinks, head to either the Links Bar, Frick Bar or Zebra Riding Club Bar, all of which have menus created by Bert Blaize, recently named the UK's Top Young Sommelier by Flint Wines.
DO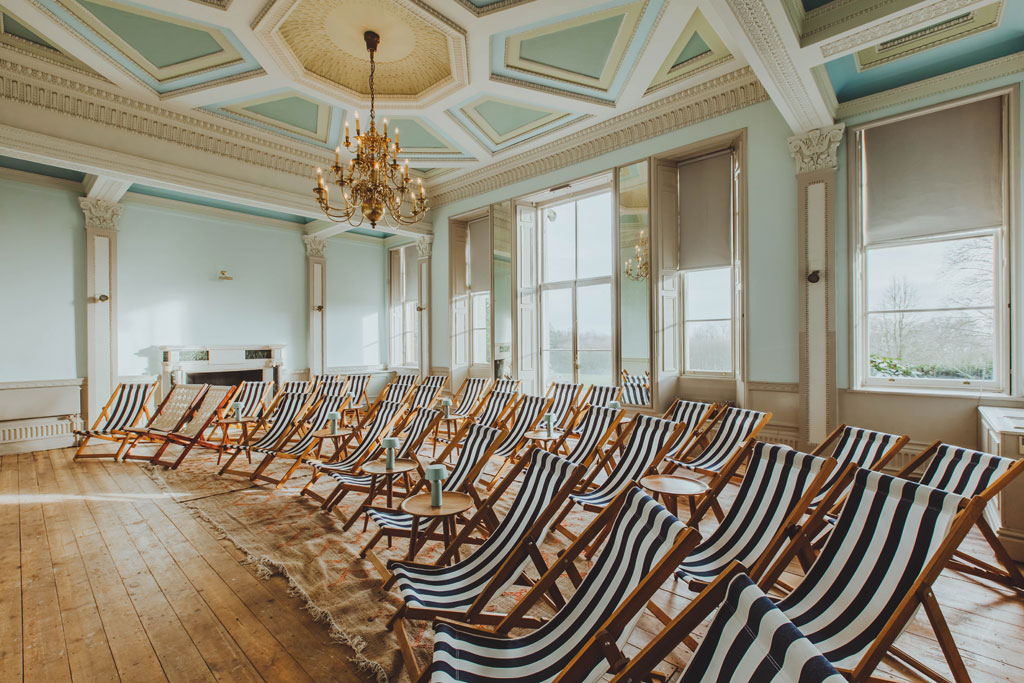 The 'do' element here is pretty massive, with a pottery studio, interactive bakery, art studio, film screening room, music room and arcade at your fingertips. Outdoors, meanwhile, visitors can take part in beekeeping lessons, spoon carving, guided walks and forest sessions for children – plus weather-dependent al fresco fitness classes. On that topic, there's also a dedicated wellness space complete with a gym and spin studio, plus a lido due to open next spring. Some are free, some are paid for – and you don't have to be a member to take part, though if you are you'll get access to certain classes for free.
WORK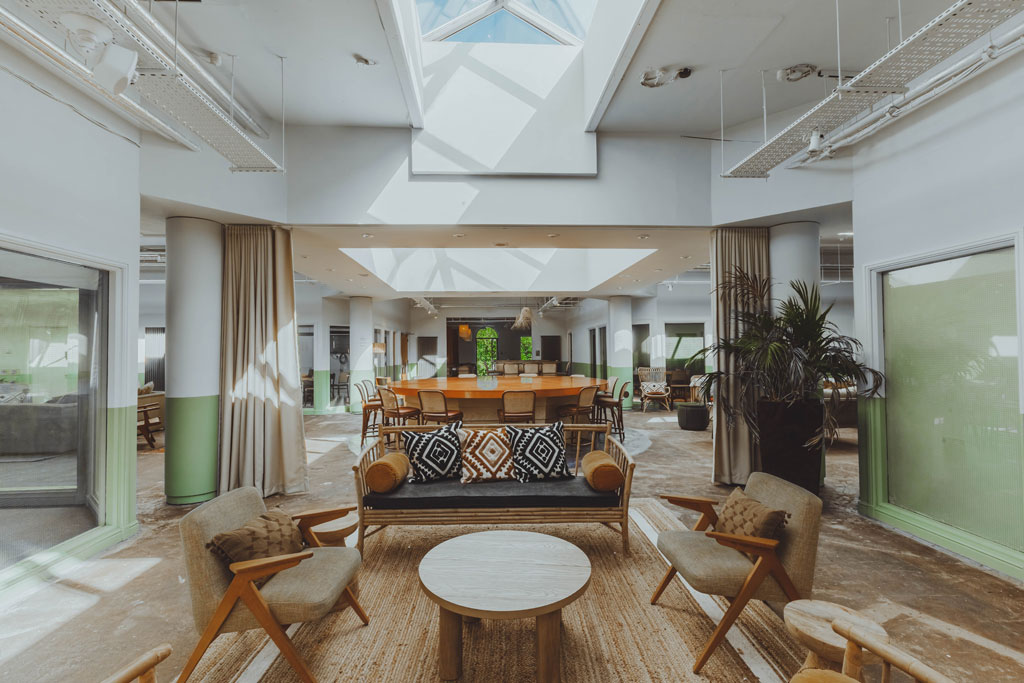 Another big selling point is The Hub, a spacious and airy co-working space complete with numerous meeting rooms, speedy WiFi and a café serving great coffees. As more of us are working from home than ever before, Birch couldn't have opened at a better time – particularly for north London residents looking for a place to work while offices remain closed. Live south of the river? There may be a Birch opening near you in the not too distant future, with whispers of plans to roll out more sites across the country. Watch this space.