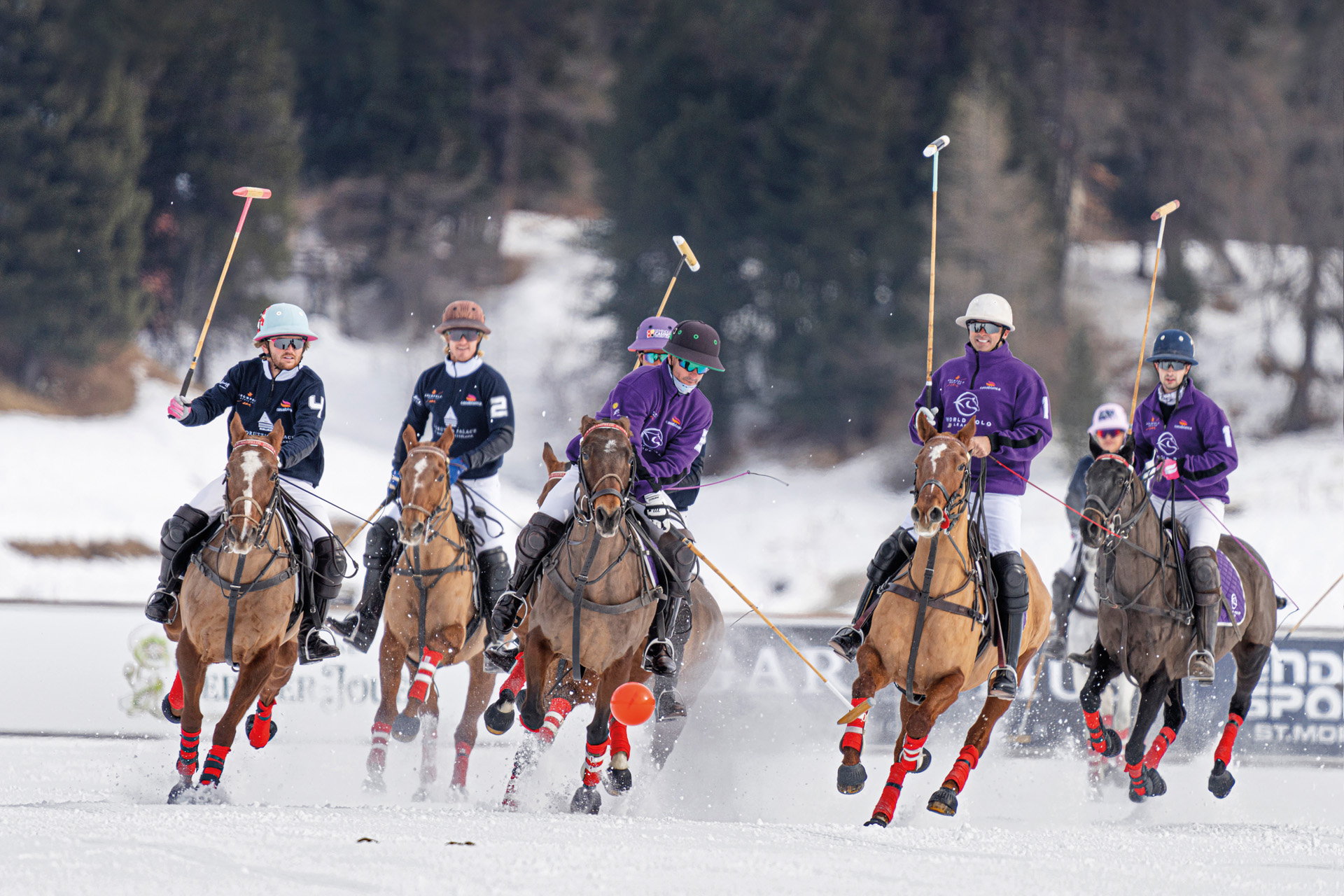 St Moritz's Snow Polo Tournament & 4 More Snowy Private Jet Destinations
---
From Switzerland to Antarctica, private jetting can be more sustainable than you think...
Nigel Tisdall heads to St Moritz to discover why its annual snow polo tournament is the ultimate destination for HNWs in the know, and rounds up four more luxurious ways to see the world by private jet…
Read the C&TH Responsible Tourism Guide
Hoofing It: St Moritz's Annual Snow Polo Tournament
Polo originated over 2,000 years ago at the Persian royal court, so why is it being played on a frozen lake 1,800m up in the Swiss Alps?
The answer is 71-year-old Reto Gaudenzi, a charismatic player from St Moritz who disliked having to 'wait for the summer' to jump on a polo pony. In 1985 the hotelier launched a winter tournament on the lake by convincing Cartier to chip in CHF 100,000 of sponsorship to which Pommery added a thousand bottles of Champagne. Today, this prestigious event is the pinnacle of the international snow polo circuit with a CHF 2.5m budget. In January [2022] it drew a record 22,000 spectators to watch six teams compete over three days for nothing more than 'a trophy and the glory'.
It's an exhilaratingly crazy spectacle for sure, as ponies charge across 50cm thick ice in pursuit of a bright red ball, throwing up clouds of snow against a backdrop of brilliant blue sky and the majestic peaks of the Engadin Valley. While general admission has always been free, serious partying takes place in a palatial VIP tent where day tickets cost up to €750, including a lavish lunch of lobster bisque, caviar and culinary delights prepared by Badrutt's Palace Hotel.
A fair few of these HNW guests fly in by private jet to nearby Samedan, which is just a 75-minute hop from Farnborough and far preferable to taking a commercial flight to Zurich followed by a three-hour drive. 'The pandemic changed the way people think about private aviation,' explains Marine Eugène, European managing director for Flexjet, a key sponsor of the Snow Polo World Cup.
Concerns about health, along with cutbacks by scheduled services, provided a new justification for jumping on a jet and it helps that many companies are now squaring up to sustainability issues with gusto – all Flexjet flights are offset by 300 percent to cover CO2 emissions and other aviation pollutants with funds invested in multiple global projects, from wind farms in Turkey to distributing fuel-efficient stoves in Rwanda. Inevitably, once you've experienced the convenience, efficiency and glamour of PJs it can be hard to go back to conventional flying. 'And the party starts the minute you get on the plane,' Marine adds with a grin.
For all the floor-length furs, statement shades and show-off dogs, Reto's wintry chukkas remain sweetly low-key. Numbers on the scoreboard are changed by hand and there's no big screens so you'd better pay attention. The ponies sport special hoof-wear and the field is smaller than on grass, so you feel close to the action.
True to form, the players are monstrously competitive with the après-polo just as energised – the smart money always stays in nearby Pontresina which remains delightfully traditional compared to blinged-up St Moritz. At its Grand Hotel Kronenhof, opened in 1898, a wintery decorum lives on in a pampering blizzard of fancy hot toddies and 80-minute Valmont facials. There's also the option to take an enchanting 90-minute walk over the snowy hills to reach the polo and, yes, the ceaseless Champagne that needs no chilling.
But what's next? Reto tells Country & Town House he can't increase the number of teams, or the length of the tournament, and the frozen lake can only bear so much weight – which only leaves one option. 'Up the prices!' he quips, ever the thoroughbred showman.
Jet, Set, Snow! Four Luxurious Ways to See the World by Private Jet
Featured Image: Snow Polo World Cup St. Moritz 2022 (c) Kathrin Gralla.