From quaint little French villages, to the beautiful beaches or hidden restaurants, Laurence Coste shares her favourite places to visit when she's in the South of France.

Stay
The ultimate unspoiled and sophisticated destination, Hotel Le Manoir is situated in Port-Cros and prepares you for a digital detox as the enchanting site offers a plethora of old-world charm. The charming colonial family-run hotel in the small island of Port-Cros allows guests to eat their breakfast sitting under Eucalyptus trees or gazing out to the turquoise ocean from the terrace every day. The Majority of the island became a national park in the early sixties, making the location of Le Manoir ideal to escape everyday life, and lose sense of where one is. hotel-lemanoirportcros.com
A house full of stories of the stars that would stay and party there in the sixties, Villa La Reine Jeanne was built in 1928 by American Architect, Barry Dierks for French Industrialist, Paul-Louis Weiller. The place was designed for the good times it would live and is beautifully located over 170 acres of land in the village of Cabasson. Among those who partied there are Charlie Chaplin, Richard Nixon, King Juan Carlos of Spain, and Georges Pompidou. The only Philip Johnson house in Europe, the design of this 1960's villa is absolutely stunning and incredibly inspiring. With panoramic views of the bay of Lavandou and Corniche des Maures,Villa L'Esquillette is situated in Cap Bénat estate, on the tip of the Esquillette, in the Var.
7 of the Best Art Hotels in the World
See
Pack a picnic and plan an island-hopping trip to the several incredible islands surrounding the crystal clear waters of the South of France, or if you don't feel like going too far, then take a trip around each of the different protected bays (many are only accessible via boat) and become your own tour guide. Take a long sunrise or sunset walk along La Plage De L'Estagnol to see its stunning, crystal clear waters and beautiful scenery without the hustle and bustle. If you're not planning on staying in the beautiful La Reine Jeanne, then take a boat trip over to experience its vast history and walk barefoot on its stunning beaches. What better way to catch a tan on holiday than cycling? If you're not one to sunbathe all day and want to explore, then hire a bike and cycle around to see different areas and everything they have to offer!
Eat
Not only does Le Manoir De Port Cros offer splendid accommodation, but the food is also delightful. Chef Julien uses fresh products to create a perfect menu showcasing classical, flavoursome dishes which are accompanied by the best local and regional wines. lemanoirportcros.com
A great little fish restaurant on the coast and one of the few that is open in winter, Les Tamaris is an extremely joyful, bonvivant restaurant with a wonderful sense of camaraderie. Laurence loves it for its authentic feel, as it isn't very well known. She recommends her favourite, The bouillabaisse. hoteltamaris.fr
The Best Places to Eat Out in Oxford
A lovely hidden restaurant overlooking a protected bay, Chez Jo serves the freshest and most delicious fish around Cavaliere which is all cooked on a wood fire (no kitchen) and then presented in wonderful cork platters. The restaurant is very simple as the main attraction is the freshness of the ingredients and the cheerful ambience.
A beautiful hotel in the island of Porquerolles, Le Mas Du Langoustier was awarded a Michelin star for its distinct take on Mediterranean cuisine. Situated in a  remote part of the island, the restaurant features the most beautiful outdoor gardens. langoustier.com
Buy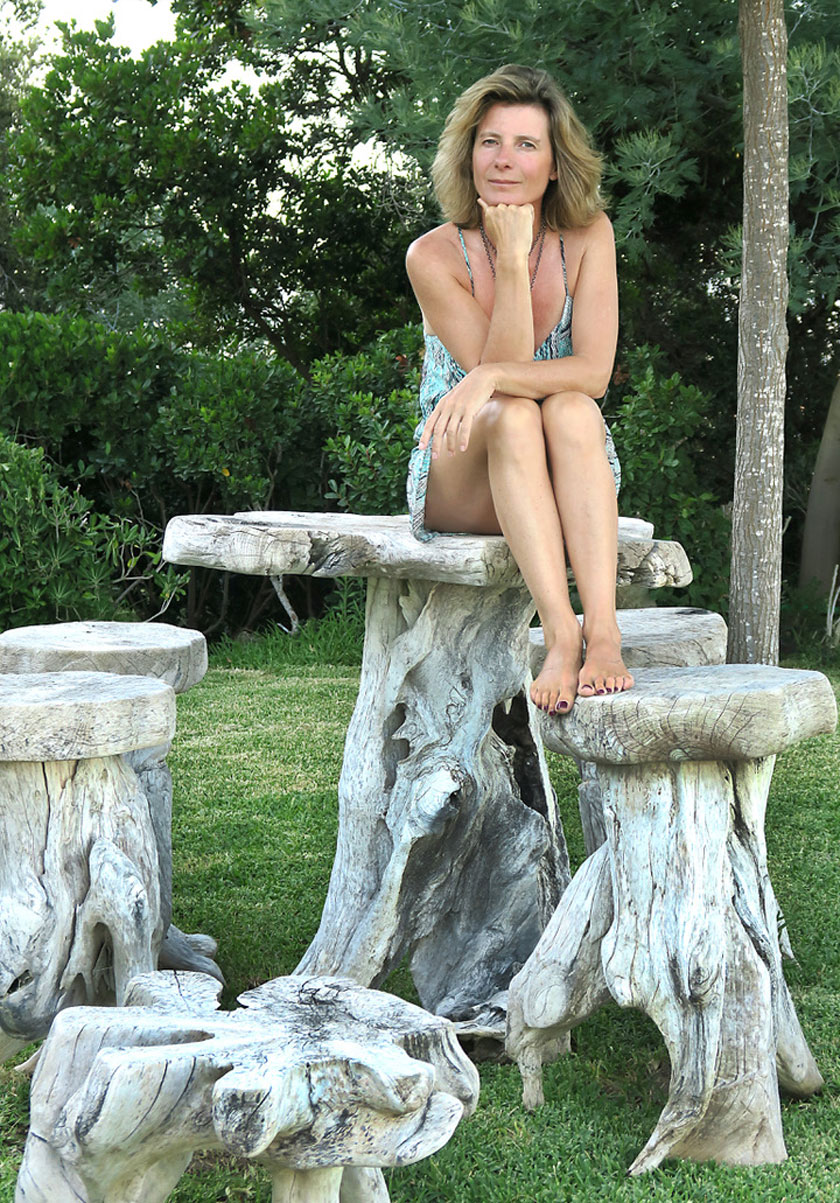 An authentic French boutique that sells very trendy and exclusive pieces, Paulette Ravier is a not-to-miss if you're in the area.
I purchase her fresh ingredients from the several markets in Lavandou to cook with at home as the fruits and vegetables are extremely fresh, and the saucissons and cheeses are spectacular.
The best hat shop I've ever come across, the savoir-faire and craftsmanship that goes into each one item at Les Bibis du Midi is incredible.
Don't forget to pack some Laurence Coste accessories for your next trip… laurence-coste.com
MORE TRAVEL: 48 Hours in Berlin | 48 Hours in Florence | 48 Hours in Corsica
---