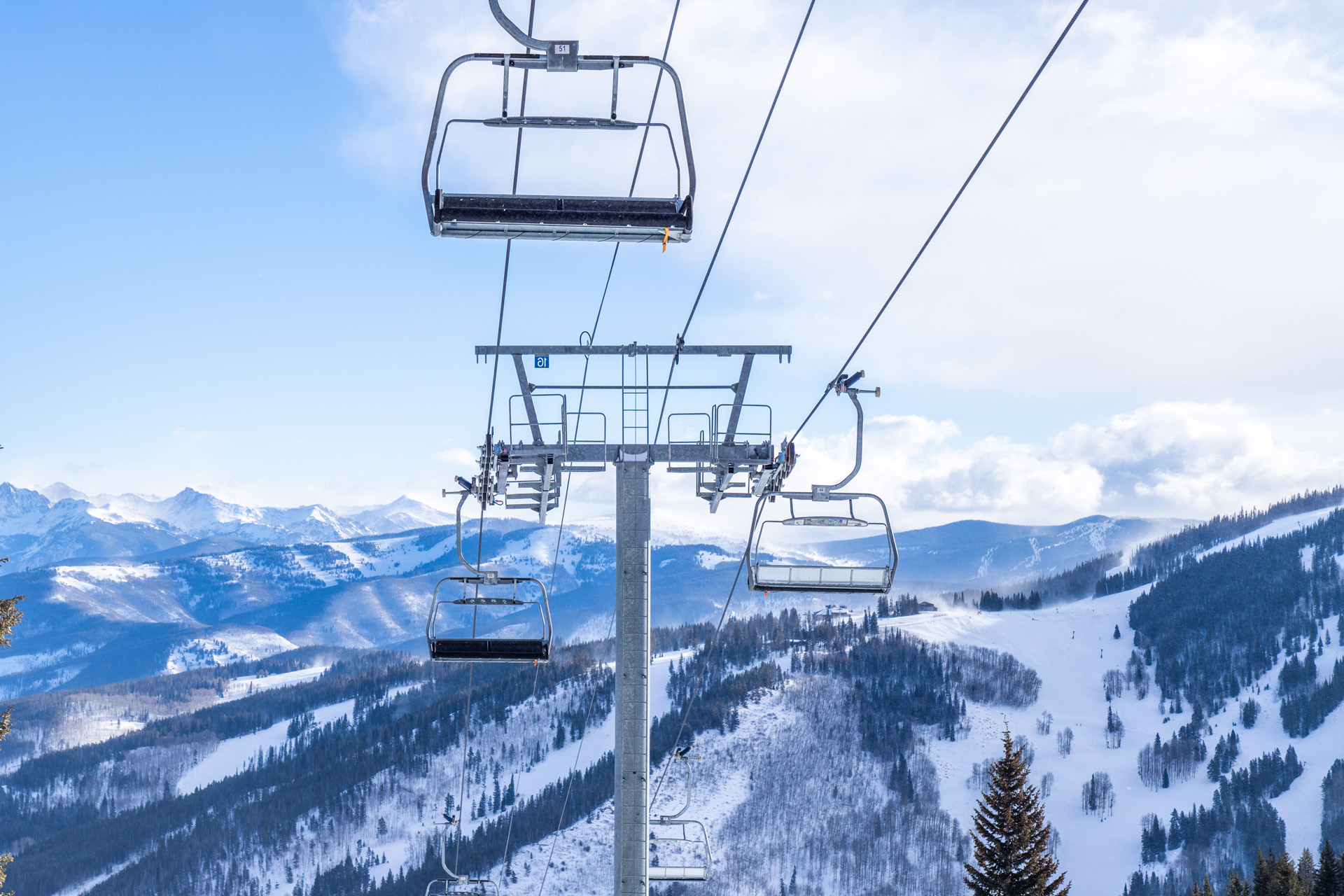 What Are Travel Companies Doing To Be More Sustainable?
---
Olivia Emily chats to Kate Wilson, director of sustainability at Vail Resorts
As the climate crisis closes in, travelling feels especially fraught. Is it selfish to travel when the planet is suffering more with every flight we take? Is it silly to limit your experiences on our beautiful planet when, as an individual, your impact is minimal against a backdrop of global overconsumption of fossil fuels (over which you have no control)? When making travel plans, speak with your wallet and ask hard questions: is the company I am booking with B-Corp accredited, or does it have another sustainable travel certification? What is my hotel of choice doing to alleviate its impact on the planet? We chatted to Kate Wilson, director of sustainability at Vail Resorts, to see the other side of the conversation and explore what travel companies are doing (or should be doing) to protect our precious planet.
Read the C&TH Guide to Responsible Tourism
What Are Travel Companies Doing To Be More Sustainable?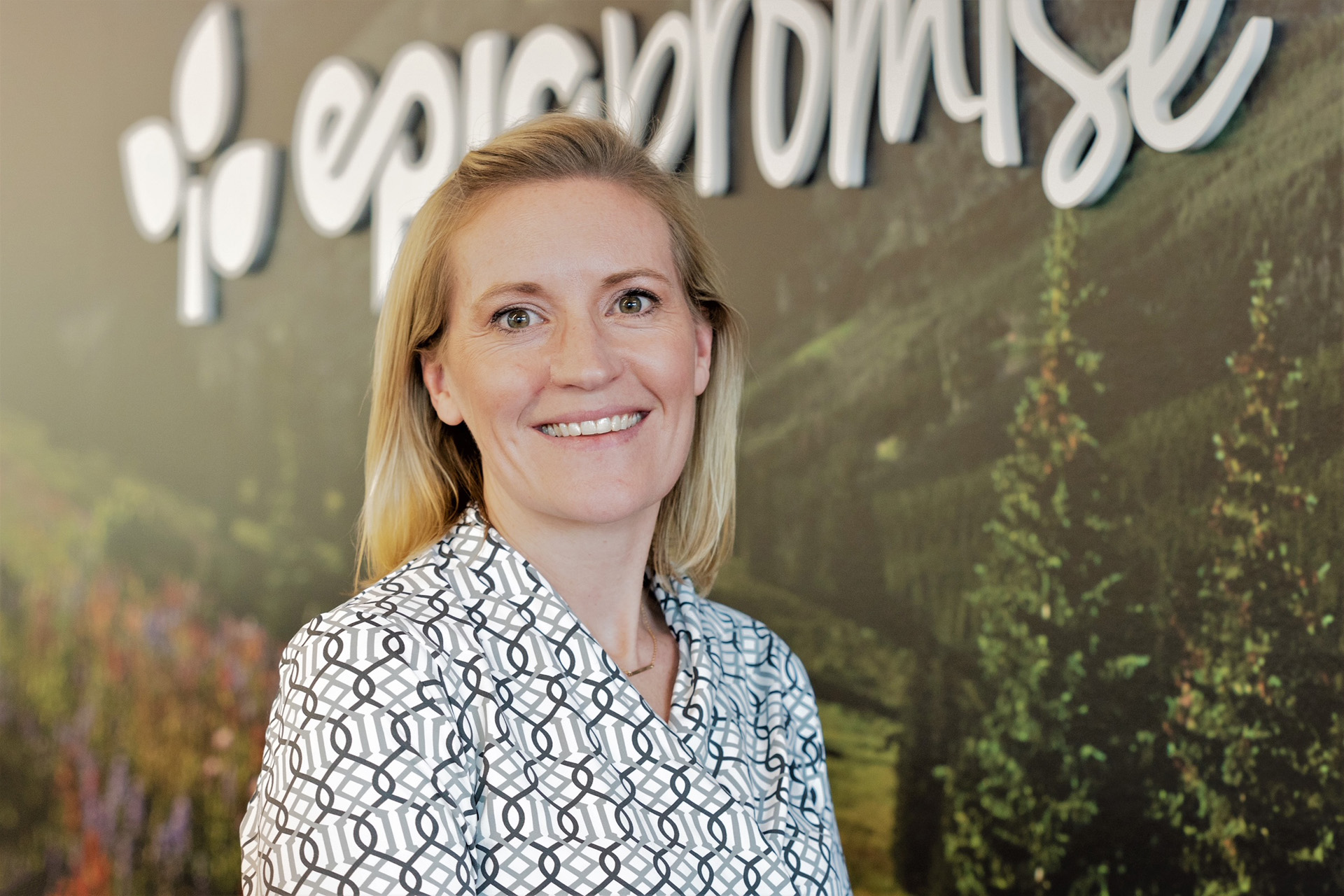 Interview With Kate Wilson, Director Of Sustainability At Vail Resorts
Hi Kate, it's great to be chatting with you. Let's dive right in: what do you think hospitality companies can do – or what do you think they need to do – to support sustainable causes with longevity?
We believe all companies (not just those in hospitality) need to consider the specific environmental and social impacts of their business operations, in the context of the locations where they operate. For example, supporting environmental non-profits is always great, and we have found that we can make even more of an impact when we connect with the local environmental causes in the communities where we operate. This helps ensure a healthy operating environment into the future, and specifically for hospitality, helps us to maintain the tourism destination that our business depends on.
Likewise, each of our mountain resorts is a unique destination with its own distinctive terrain, rich local culture and dedicated leadership teams. Our goal is to preserve and celebrate the uniqueness of each special place, while welcoming everyone who wants to enjoy our mountain resorts. Investing in our mountains and our communities, and partnering effectively on shared goals such as affordable housing and sustainable tourism, is critical to our shared success.
As a company that operates in the great outdoors, we have a special responsibility to do our part. Vail Resorts is committed to protecting the incredible places we live, work, and play for future generations. 
Sounds great. Can you tell us about Vail Resorts' Commitment to Zero strategy? 
Commitment to Zero is our bold sustainability goal to reach a zero net operating footprint by 2030 through zero net emissions, zero waste to landfill, and zero net operating impact on forests and habitat. Since announcing the goal in 2017, we've already made significant progress. We're especially proud that we reached 100 percent renewable electricity in North America last year, and 96 percent worldwide, which is a key milestone toward reaching our overall zero net emissions goal. 
We have added many resorts since 2017 and still remain on track – in fact, we are ahead of schedule to meet our emissions goals, and on track to reach zero waste to landfill and zero net operating impact on forests and habitat by 2030. 
Through Commitment to Zero, we are both focused on mitigating the effect of climate change on our business and communities and using our voice for good through climate advocacy across our industry and beyond.
Sounds like a big commitment! How is it different from other ski sustainability strategies?
Being uniquely tied to the outdoors, we are taking climate change seriously – with meaningful strategies for now and for the future. We are also working together as an industry, and are leaders in the Mountain Collaborative for Climate Action – the ski industry's first unified effort to combat climate change with shared commitments around sustainability and advocacy. 
Where our efforts are different is our intentional focus on sustainability through not just advocacy, but in deeply operationalizing sustainability across our 41 resorts. We are also the only US-based ski company to commit to zero waste by 2030, and the only one to have joined the RE100, a global group of companies committed to 100 percent renewable electricity.
It all sounds great… But how do you avoid greenwashing?
As a purpose-driven company, we hold ourselves accountable to meeting the goals we set with transparent reporting. When we announced Commitment to Zero, we committed to transparent annual reporting on our progress. Thus, each year, we publish an Epic Promise Progress Report, following the best-in-class Global Reporting Initiative (GRI) framework, detailing our progress toward the goals, including specific energy, emissions, and waste data. 
We had a third-party consultant verify our initial greenhouse gas inventory and will continue to engage in verification around key goal metric achievement. 
What do you think other industry members can learn from Vail?
We enjoy collaborating with others in our industry and enjoy sharing best practices and ways of working. We know one company alone can't solve the climate crisis – it will take all of us working together. Our actions are backed by investments.
When we announced Commitment to Zero back in 2017, we also pledged $25 million to achieve 15 percent energy efficiency savings across our resorts. Each year since then, we've made investments in three key areas – snowmaking, buildings, and lifts – and, in 2022, we made our biggest single-year energy efficiency investment: $3.6 million across 18 of our resorts in 2022. Energy efficiency remains a key strategy in reducing the emissions associated with our operations.
We are using our sustainability learnings to support the industry more broadly, and we're using our voice to advocate for broader change beyond the ski industry. We do this through our leadership in the Mountain Collaborative for Climate Action, as well as through our participation in groups including the Outdoor Industry Business Climate Partnership, Ceres, and RE100, and others.
How do you think sustainability in the ski industry differs from other sustainable travel initiatives?
The mountain environments where we operate create unique logistical challenges for some of our sustainability strategies. From a waste perspective, moving materials around the resorts can be a uniquely challenging endeavour. Once we sort waste at our restaurants, we transport it down the mountain in snow cats, gondolas and trucks to ensure it makes it to the proper waste stream (composting, recycling), sometimes in the middle of the night or in a snowstorm. Doing this safely and efficiently requires ingenuity and creativity. It provides another reason to focus on reducing the number of materials coming onto our mountains!
What are the unique challenges that the ski industry is facing?
Climate change is absolutely one of the most serious issues facing not only the ski industry, but the world. For us, as a ski resort operator, we're not preparing for more or less snowfall; we are preparing for more change. In the early season especially, we are seeing a higher variability in conditions.
Which do you think is the most important facet of climate change mitigation for the skiing industry? 
Sustainability is at the basis of everything we do, and is also a key component of our business strategy. We address climate change not only through our Commitment to Zero programme, but also by continually improving our snowmaking coverage, by ensuring that our resorts offer a full complement of activities and services, and by offering our guests a wide variety of choice. We've adapted our business strategy through advanced commitment to benefit guests.
How do you balance the need for sustainability with the needs of your guests?
Over the years, we have really focused on adapting our business to provide guests with an exceptional experience no matter how much snowfall we get. This sport used to be ruled by weather. Our advanced commitment strategy helps us mitigate the impacts of climate change on our business. 
'Advanced commitment' is what we call the intentional strategy of moving guests from purchasing lift tickets to season passes. For the guest experience, advanced commitment allows us to:
Offer a wide variety of options geographically on where to ski on the Epic Pass, as geographic diversity helps mitigate impacts from weather

Make investments in snowmaking technology: we can now make more snow, in less time, with less energy
Our pass model incentivises people to purchase in advance – which locks in revenue and allows us to continuously invest back into our resorts, communities, employees and the environment, including in energy efficient technology and systems.
Is there anything that you encourage your guests to do to support your sustainability efforts? 
Guests have a lot of decisions to make when they're planning their trip to the mountains. We hope our offerings on the Epic Pass and the work we're doing in sustainability help them to choose our pass products. We also have guest-facing messaging about Commitment to Zero at all of our resorts that we hope helps guests think about their overall environmental impact – including what they bring with them onto the mountains, and not leaving any of it behind.
What are some small things that avid skiers can do to minimise their impact on the planet? 
One of the ski industry's biggest sources of carbon emissions is guest travel. By choosing to carpool, use public transportation, and/or drive an electric vehicle to the mountain, skiers can make a significant reduction in their impact. At some of our resorts, we have incentivized carpooling and EVs.
You've worked in sustainability for a long time – what originally inspired you?
I studied abroad in Kenya and Tanzania in college, and seeing the ways that Westernisation was influencing increased consumption, waste, and energy use elsewhere inspired me to dedicate my career to making the biggest impact mitigating climate change that I could. We all have a responsibility to be aware of our footprint and to do everything we can to mitigate it if we are going to solve climate change together. 
What are three things you envision or hope to achieve in 2023?
We have made significant progress and are excited to continue on our journey to become an even stronger leader and voice in sustainability. Over the next year, we are focused on: 
Decreasing our waste to landfill – we are making great progress in recycling and composting too, but landfill reduction is really the focus this year

Using our voice for good through increased and targeted climate advocacy

Engaging more deeply in creating a purpose-led experience for our employees to contribute every day in every role to Commitment to Zero in a significant way
Vail Resorts is one of the world's leading mountain resort companies, operating 40 resorts across the US, Canada and Australia. vail.com 
Featured image: Beaver Creek, Colorado (c) Madeline Miller.