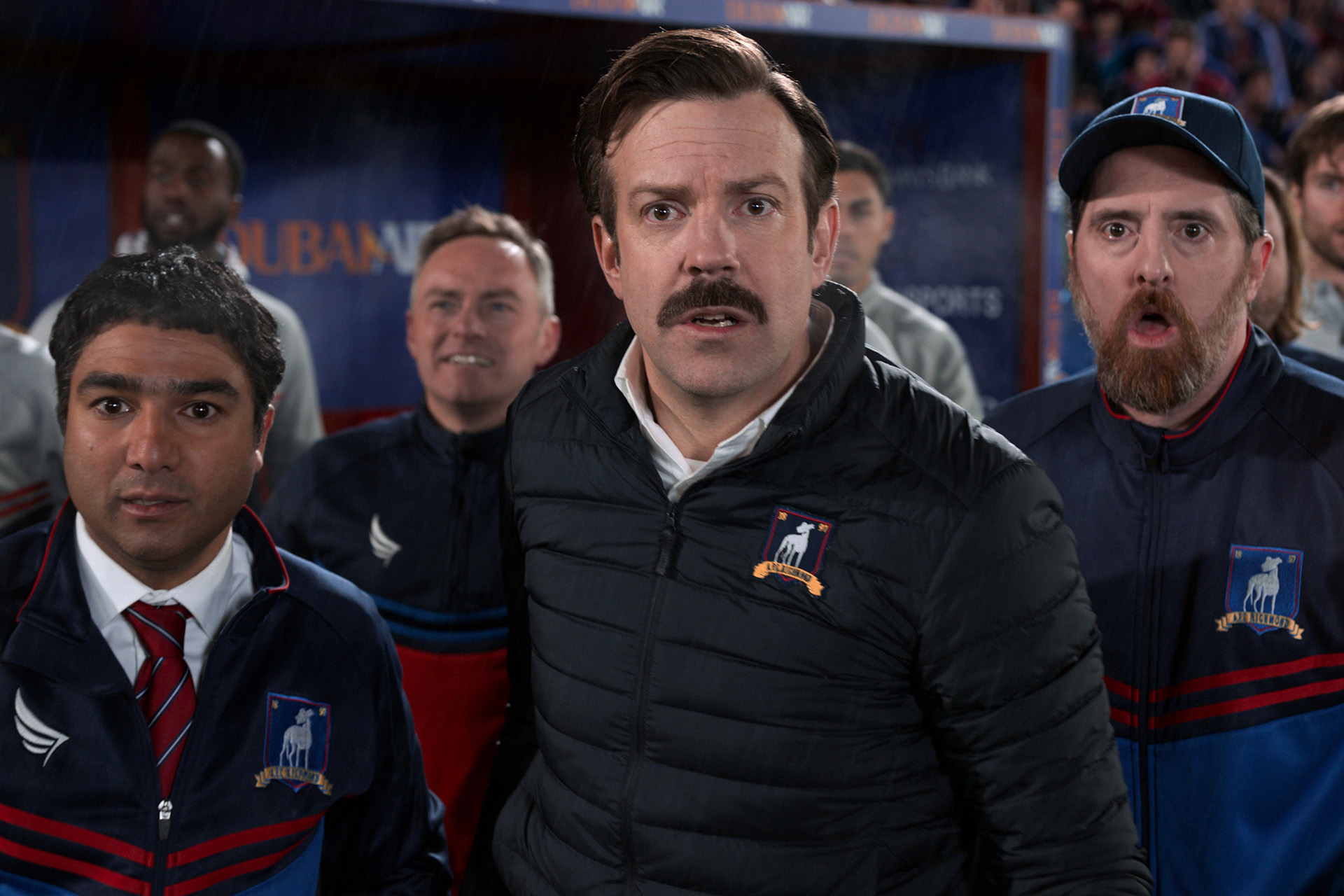 Where Was Ted Lasso Filmed? (& Can You Visit?)
All the filming locations you need to know
Apple TV+ often flies under the radar of streaming services, but its football-focussed original series, Ted Lasso, has garnered a cult following. Attracting viewers from across the globe, the series follows the trials and attempts of the titular character – a dorky American football coach with a southern twang plonked in the midst of UK culture – to manage the fictional football team, AFC Richmond. While American, the show is also charmingly British, with a host of bright-shining actors and comedians starring alongside resident yank, Jason Sudeikis. But where was Ted Lasso filmed, and can you visit? C&TH reveals all…
Read the C&TH Responsible Tourism Guide
Where Was
Ted Lasso
Filmed? (& Can You Visit?)
Where Was
Ted Lasso
Filmed?
Ted Lasso is filmed in Richmond, where the series is also set. An affluent suburb of London, despite AFC Richmond being fictional, efforts were made to present the town of Richmond as authentically as possible, including by using real local buskers to set an authentic scene as characters stroll the leafy streets.
Ted Lasso
Filming Locations
1. SkyEX Community Stadium
AFC Richmond's stadium is filmed at the SkyEX Community stadium in Hillingdon, home to Hayes & Yeading United F.C.. The training scenes and scenes in Rebecca's office were all filmed here.
Can You Visit? Yes – though there's not much to see…
FIND IT: Beaconsfield Road, Hayes UB4 0SL 
2. Selhurst Park
Nelson Road, AFC Richmond's home stadium, is played by real-life Premier League stadium, Selhurst Park, home of Crystal Palace F.C.
Can You Visit? Yes – you can visit to watch a match, or just have a wander round. Discover more information at cpfc.co.uk
FIND IT: Holmesdale Road, London SE25 6PU
3. The Prince's Head
The Prince's Head pub in Richmond was used for filming the exterior of The Crown & Anchor, Ted's local pub. Interior scenes, however, were filmed in a studio.
Can You Visit? Yes – why not grab a pint while you're there?
FIND IT: 28 The Green, Richmond TW9 1LX
4. Paved Court
In Ted Lasso, Ted lives in a spacious apartment above a row of shops. The street used for filming is Paved Court, a real street in Richmond. So real, in fact, that The Prince's Head (above) sits right by it. The interior, however, was filmed in a studio.
Can You Visit? Yes – and one shop has even started selling AFC Richmond merchandise.
FIND IT: Richmond TW9 1LZ
5. Richmond Green
Ted's leafy, always-sunny walk to and from training is through the real-life Richmond Green, which is right by The Prince's Head and Paved Court, too.
Can You Visit? Yes – it's a public park, brimming with dog walkers at the weekend.
6. Twickenham
A few Ted Lasso scenes were filmed in the neighbouring town of Twickenham, especially down Church Street. When Roy, Keeley and Phoebe are sat by the river in season two, for example, they're sat in front of Twickenham Rowing Club, which sits across the water on Eel Pie Island.
Can You Visit? Yes, and it makes for a lovely walk.
FIND IT: The Embankment, Twickenham
7. Craven Cottage
Exterior shots of Craven Cottage (home of Fulham F.C.) are used in season 1 to portray Goodison Park, the home of Everton, who Richmond travel to Liverpool to play against.
Can You Visit? Yes – and there's plenty of history to absorb on a tour. fulhamfc.com 
FIND IT: Stevenage Road, London SW6 6HH
8. Wembley Stadium
The real Wembley Stadium was used at the end of season two of Ted Lasso to portray the FA Cup semi-final. 
Can You Visit? Yes – and there are year-round events to enjoy outside of the football season. wembleystadium.com 
FIND IT: London HA9 0WS
9. London Stadium
The real London Stadium (the previous Stratford Olympic stadium, now home to West Ham United) was used to film scenes relating to West Ham United in season three.
Can You Visit? Yes – but you'll have to venture into East London for this one. london-stadium.com
FIND IT: London E20 2ST
10. Stamford Bridge
And the real Stamford Bridge stadium (home of Chelsea F.C.) is also used in season three for scenes relating to Chelsea. 
Can You Visit? Yes – there's even a museum. chelseafc.com 
FIND IT: Fulham Road, London SW6 1HS
11. Amsterdam
The all-new third season of Ted Lasso sees the team venture overseas to Amsterdam.
Can You Visit? Yes – you can even get there via Eurostar now.
WATCH IT
Ted Lasso is streaming now on Apple TV+, with new episodes every Wednesday. tv.apple.com
Featured image: Nick Mohammed, Jason Sudeikis and Brendan Hunt in S1E10 of Ted Lasso, now streaming on Apple TV+.​ All images courtesy of Apple TV+.