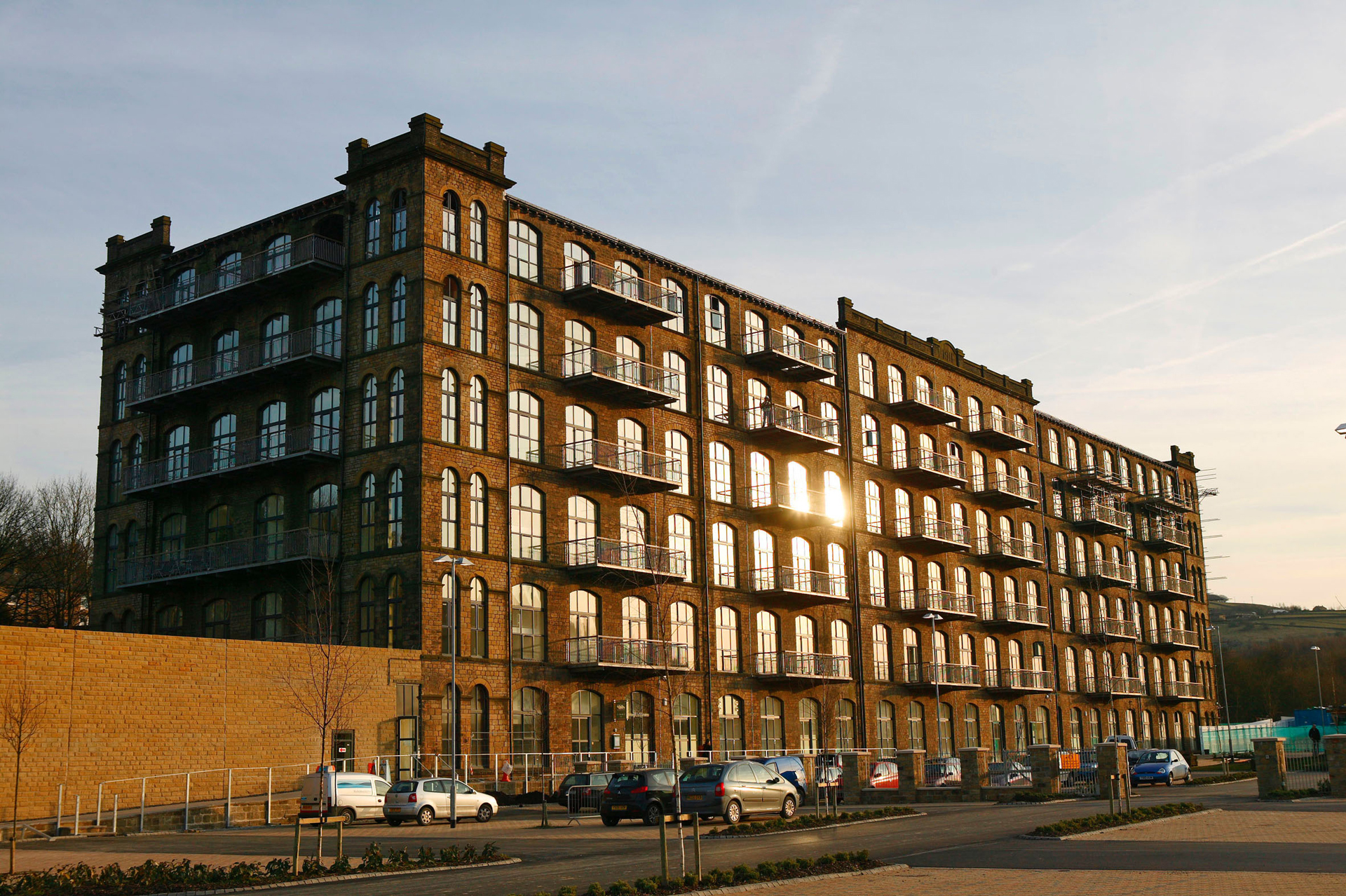 Sustainable Spa Weekend: Titanic Spa, Huddersfield – Review
---
Titanic Spa makes for an indulgent, eco-conscious weekend
When it opened in 2005, Titanic Spa was the UK's first eco-spa; 17 years on, Titanic Spa is still going strong. Olivia Emily checked in to check out the sustainable experience.
Read the C&TH Responsible Tourism Guide
Spa Review: Titanic Spa, Huddersfield
Located in Linthwaite – a small village just outside of Huddersfield, West Yorkshire – Titanic Spa has made a name for itself across the years, both for its luxury spa weekend breaks and its sustainable credentials. With panoramic views of the Pennines, the spa is situated in (and retains the look of) Titanic Mill, an old textile mill originally built in 1911 but restored in 2005 to house luxury apartments alongside the Titanic Spa.
Occupying this original building rather than building a new property, Titanic Spa has been sustainable from the outset. Today, they employ a range of techniques to keep the spa as sustainable as possible and to work towards a carbon neutral accreditation, including: solar panels, an energy-efficient laundry system and appliances, and a ban on single-use plastic.
The spa also puts its surroundings to good use. Because the building was originally a textile mill, a bore hole provides a direct source of pure Yorkshire water; today, that water provides guests with drinking water and bathing water in the plunge pool, swimming pool, showers and ice experience.
The spa is situated on either side of the Spa Bistro, with a hot tub bubbling away outside, too. On one side, there's the indoor heated and salt regulated swimming pool, surrounded by loungers and overlooked by the gym. There's also a sauna and a steam room here, but for ultimate relaxation, you'll want to be in the heat and ice experience space, which occupies Titanic Spa's main spa area on the other side of the Bistro. Here, there's a Herbal Infusion Room, Saunarium, Aromatherapy Room, Crystal Steam Bath, Sauna Cabin, Foot Baths, Ice Room, Plunge Pool and Experience Showers, all providing ample space to both wind down and invigorate the body. Challenge yourself by switching between hot and cold experiences – placards outside each chamber guide you around the spa to make the most of the sensory experience.
Switch off and indulge: phones aren't allowed in the spa, and while you might spot someone snapping a picture of their delicious looking lunch, the patchy signal means you're unlikely to hear notification pings and phone rings during your stay. It makes for an immersive, escapist retreat.
TREATMENTS
Luxury treatments are held in bespoke, spacious treatment rooms close to the heat and ice experience, with low light, candles and atmospheric music. The friendly therapists are adept at providing a broad range of indulgent treatments, from pregnancy treatments and massages to exfoliating body therapy to treatments designed specifically for men.
If you're looking for something a little different, try the mud chamber, a private room in the heat and ice experience space hosting up to four guests – perfect for couples or friend groups visiting the spa together. Here, guided by a member of the spa team initially, you can apply organic mud to your skin, drawing out impurities with the help of herbal steam, and wash it all off in the tropical rain shower after.
There's also a range of alternative treatments based on ancient techniques – like a Japanese Reiki massage, a Hopi Ear Candle session and Reflexology treatment – alongside more typical body scrubs and wraps, hand and foot treatments, facials and massages. If you're feeling tense and looking for total relaxation, try the Titanic Full Body Massage; a conversation with the therapist beforehand will tailor the treatment to your wants and needs, leaving you feeling equal parts refreshed and relaxed 55 minutes later. Afterwards, flop onto a sumptuously soft beanbag in the nearby Relaxation Lounge – the ideal follow-up to an indulgent treatment.
EAT
The Spa Bistro is centrally situated at Titanic Spa, with no dress code throughout the day – most people dine in their dressing gown and slippers – though you'll probably want to dress up for the evening meal.
Dining in the Bistro is included in most of Titanic Spa's packages, whether that's a one course lunch or a two course dinner, with extras available to purchase. Open all day, overnight guests can eat three meals here, with breakfast, lunch and dinner menus available – although an in-room continental breakfast hamper is also provided.
Because of treatment bookings, you will receive a schedule with meal and treatment times upon arrival at Titanic Spa. So sit back and relax – the only decision you need to make is which dish to order from the small, seasonal menus. Food is sourced locally and organically as part of the Spa's commitment to sustainability, always reducing food miles where possible. Dishes are fresh, healthy and light – an ideal accompaniment to a restoring day – with something for everyone, as well as teas, coffees and afternoon tea throughout the day, and a comprehensive wine and champagne menu to boot.
If you're visiting for an overnight break, evening visit or day spa experience, make sure you don't miss the new Bar1911, open from 6 PM. Hosted by friendly bar staff, celebrate birthdays, the weekend, or just your newfound state of zen with a glass of wine, champagne, or a delicious cocktail. You will have to ditch the robe for this one, though – there's a smart-casual dress code.
STAY
With apartment style rooms sleeping between two and six guests, Titanic Spa feels like a home away from home. Complete with a living area, kitchen, spacious but homely bedrooms, well-equipped bathrooms, and many with private balconies peering across the Pennines, there's ample space for friends to catch-up, older families to catch up or watch a movie, or couples to wind down in the spacious lap of luxury.
Decorated in neutral colours, the 33 apartments are complete with sumptuous carpets, soft sofas, and incredibly comfortable beds to flop into after a long, hard day of relaxation.
FINAL WORD
Titanic Spa is a sustainable haven that is kind to the planet, mind and body, perfect for a couples retreat, mother-daughter catch up, or a luxurious friendship trip. Stop off here during a wider exploration of the Peak District or quaint nearby West Yorkshire villages of Slaithwaite or Holmfirth, or travel up just for the Titanic Spa itself – the immersive spa break packages are worth the trip.
BOOK
Spa days from £95 per person, including spa access and a one course light lunch. Overnight spa breaks from £179 per person, including accommodation in a luxury apartment, access to the spa, a one course light lunch and a two course evening meal | titanicspa.com
Featured Image: The exterior of Titanic Spa.