These Are The Best Travel Destinations For Art Lovers
Art pilgrimages
By Maya Binkin | 4 months ago
Now that the children are back at school and the airports are less frantic, it's the perfect time to choose a destination that will feed the soul and fire up the spirit. Why not set off on an artistic pilgrimage? asks Maya Binkin, founder of The Art Pilgrim, an online guide to the most exciting contemporary art destinations around the world. Since the 1950s artists and collectors alike have delighted in the benefit of marrying their art with nature, which has given rise to the 'art park'. With increasingly outlandish budgets and curators seeking ever more spectacular locations, this concept has been stretched to include islands, underwater parks, deserts, and vineyards. Though exclusive, these spaces are often open to the public to visit, too. Here are the top travel destinations for art lovers.
Read the C&TH Responsible Tourism Guide
The Best Travel Destinations For Art Lovers
Château La Coste, France
Nestled between historic city Aix-En-Provence and the Luberon National Park in one of France's oldest winemaking regions, Château La Coste brings wine, art, nature and architecture into blissful harmony. Guests can discover over 40 artworks scattered across the 500 acre Provençal landscape, accompanied by cypresses, stone pines, olive trees and ancient oaks. With five gallery spaces to boot, artists are invited to create site-specific work in an area of the site that inspired them; permanent works at Château La Coste include those by Frank O. Gehry, Hiroshi Sugimoto, Louise Bourgeois, Richard Rogers, Sophie Calle, Tracey Emin and Jean Nouvel.
From 28 September until November 2023, visit the new Richard Rogers at the Drawing Gallery exhibition. Created by Ab Rogers, founder of the London studio, Ab Rogers Design, and the son of Richard Rogers, the show itself takes a deep dive into the mind of the visionary architect and looks at the motivations, ambitions and ideologies that shaped his practice during his 50-year career. Fittingly, the exhibition is staged inside the architect's final project – the Richard Rogers Drawing Gallery (2020) – and will showcase a range of mediums spanning drawings, models and silent films in an exploration of Rogers's architecture through 10 pivotal projects. chateau-la-coste.com
Naoshima Island, Japan
Perhaps the most famous of the sculpture parks (but also difficult to get to) is Naoshima Island in Japan. A trailblazer of its kind, it was started by Benesse Corporation to regenerate a bankrupt fishing community. It commissioned Tadao Ando (the art world's architect of choice) to design sunken underground pavilions to display the art, for minimal disruption to the landscape and to preserve the island's natural beauty. Today, these house unmatched displays of works by Claude Monet, James Turrell, Walter De Maria, and Lee Ufan. Though it is pricey, you really want to stay at Benesse House, a hotel which doubles up as a museum with a staggering collection of Hiroshi Sugimoto, David Hockney, and Basquiat. Take a stroll on the beach and you'll discover Yayoi Kusama's famous yellow pumpkin on a distant pier.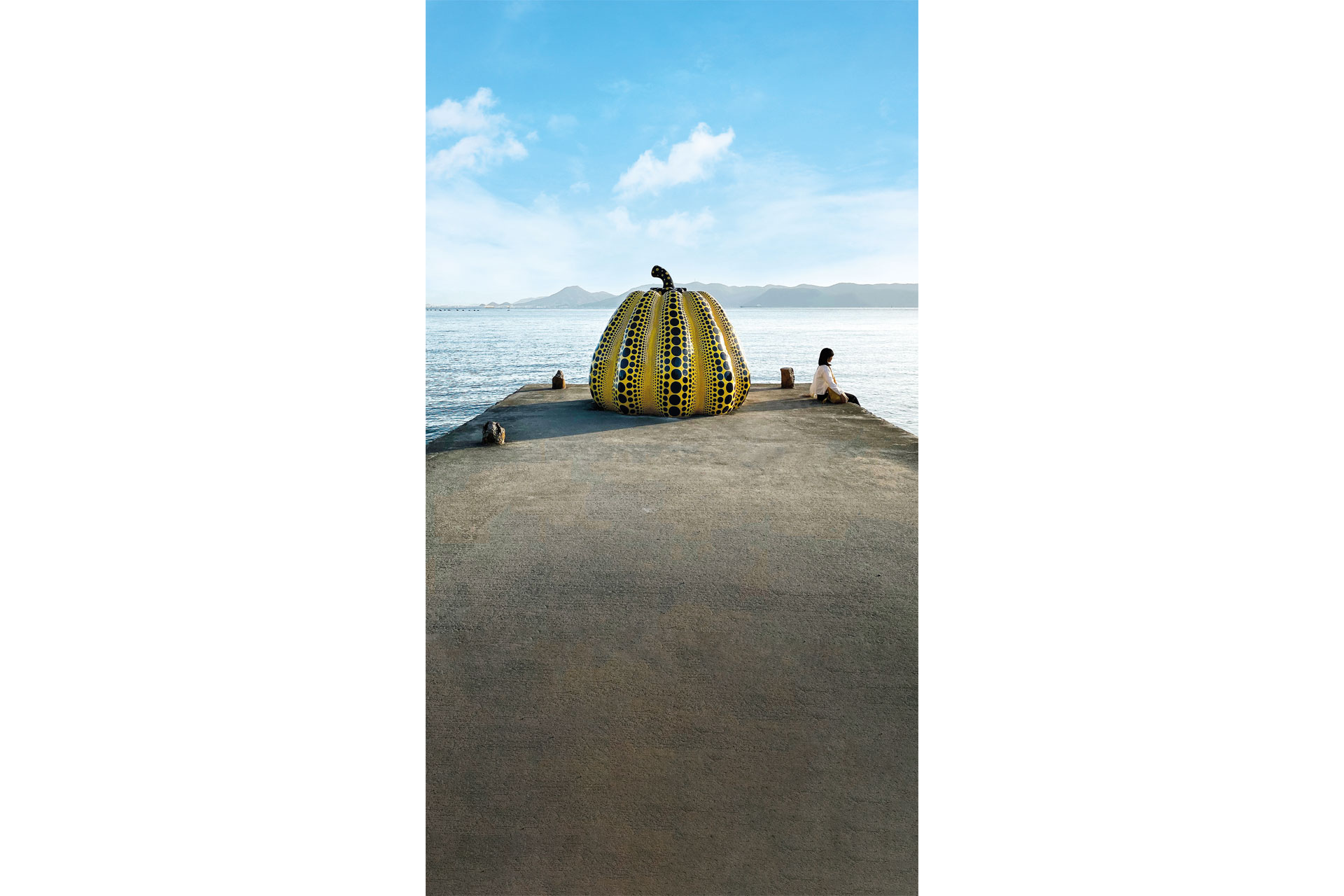 Though it is tricky to get to Naoshima, once you are there, it's easy to get around the tiny island, which you can cross in an hour on foot. The atmosphere is like none other. It has proven to be so popular that the art has expanded to the neighbouring islands of Teshima and Inujima. You can see it all in two days (if you try hard enough), but there's no need to rush – try and carve out time to enjoy. benesse-artsite.jp
Gibbs Farm, New Zealand
While most sculpture parks are built in areas where the art can work in harmony with the environment, Gibbs Farm seems to have been located precisely so that the surrounding nature might overwhelm it. Located north of Auckland, the beautiful parkland is so sublimely vast that the sky seems to be falling onto the ground. Its owner, Alan Gibbs, one of the richest people in New Zealand, doesn't collect the sculptures but invites artists to the park and commissions them to do a site-specific work. This is no easy task, and most sculptors would shy away from trying to create something big enough be visible in this endless landscape and so only the most veteran and experienced sculptors (and the most famous) are invited to participate.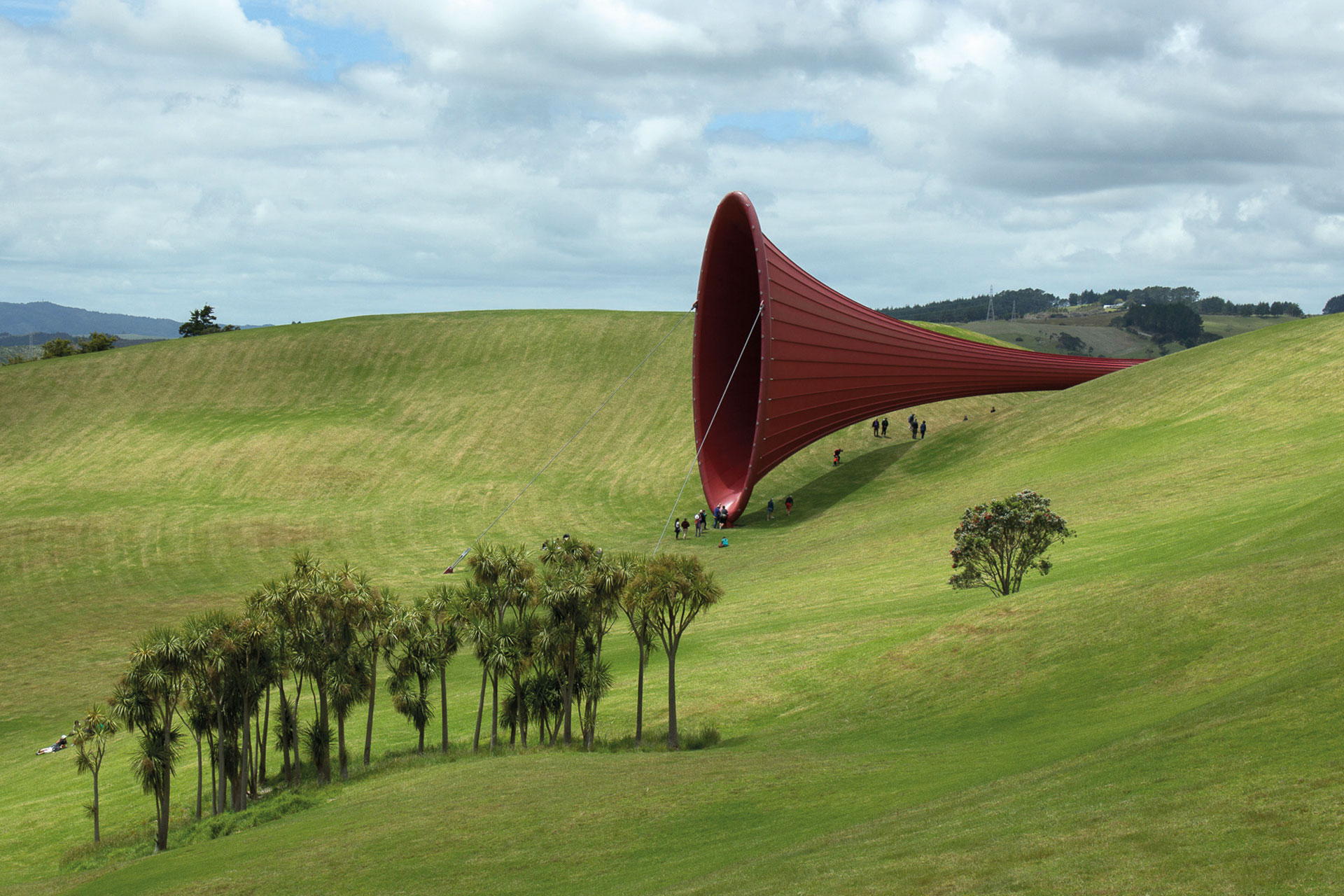 You will see Anish Kapoor's colossal red trumpet nestled in one of the hills or Richard Serra's 250m corten steel wall snaking through the terrain like a thin mountain range. Look out for Andy Goldsworthy's arches and Maya Lin's landscape interventions that look like an architectural riddle handed down by an ancient Maori civilisation. You cannot bring your dog as farm animals, including giraffes, zebras, buffalo, alpacas and emu roam freely.
A great place to visit with the kids, but bring comfortable shoes and sunscreen as it takes about up to four hours to hike the entire breathtaking park. gibbsfarm.org.nz
Mona, Tasmania
If Marfa (see below) is surreal, MONA's essence is rock 'n' roll. The Museum of Old and New Art is the creation of professional gambler David Walsh, who spent over $150m carving into the cliffs of Hobart, Tasmania, to house his collection of modern and contemporary art. The central themes for his collection are sex and death, and the museum is described by Walsh as a 'subversive adult Disneyland'. There are some big names, such as Chris Ofili and Wim Delvoye, but here that's not really the point. Walsh collects what he wants, away from fashion and critics. The architecture is impressive.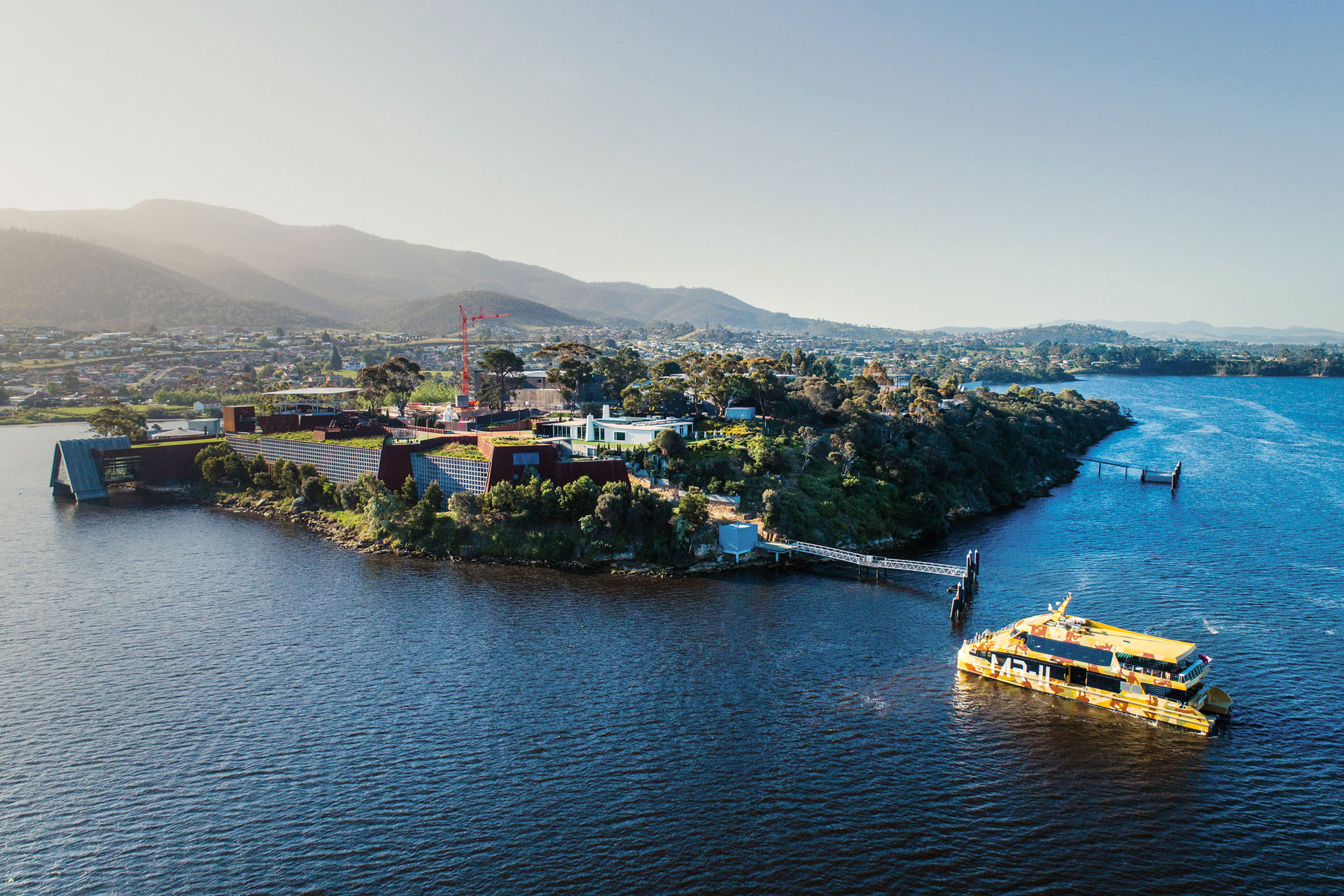 To enter, one descends a giant staircase into the earth's bowels (or just take the elevator). There are no windows, and the ominous atmosphere is no coincidence. It is the one museum where you are encouraged to have a cocktail in hand as you look around the art, which is at times benevolent, at times mischievous, but almost always provocative.
MONA also hosts two major music festivals, Mona Foma and Dark Mofo, which has brought the likes of Nick Cave and PJ Harvey to the island. Going to MONA is to enter Walsh's inner sanctum. He is a divisive figure but with the relaunch of the museum in 2020 revealing a softer side (the display was adjusted so that it is more suitable for children), he does seem to be entirely genuine. mona.net.au
Marfa, Texas
Marfa is perhaps the most surreal of the art world's destinations. With no airport, the only way to get there is to roadtrip through arid Texas desert planes; the closest city, El Paso, is a three-hour drive away. Its large empty spaces and old school cowboy-Americana is what attracted artist Donald Judd to it. Forefather of minimalism, Judd left his Soho workshop in search of a studio without walls – somewhere his art could exist outside of context.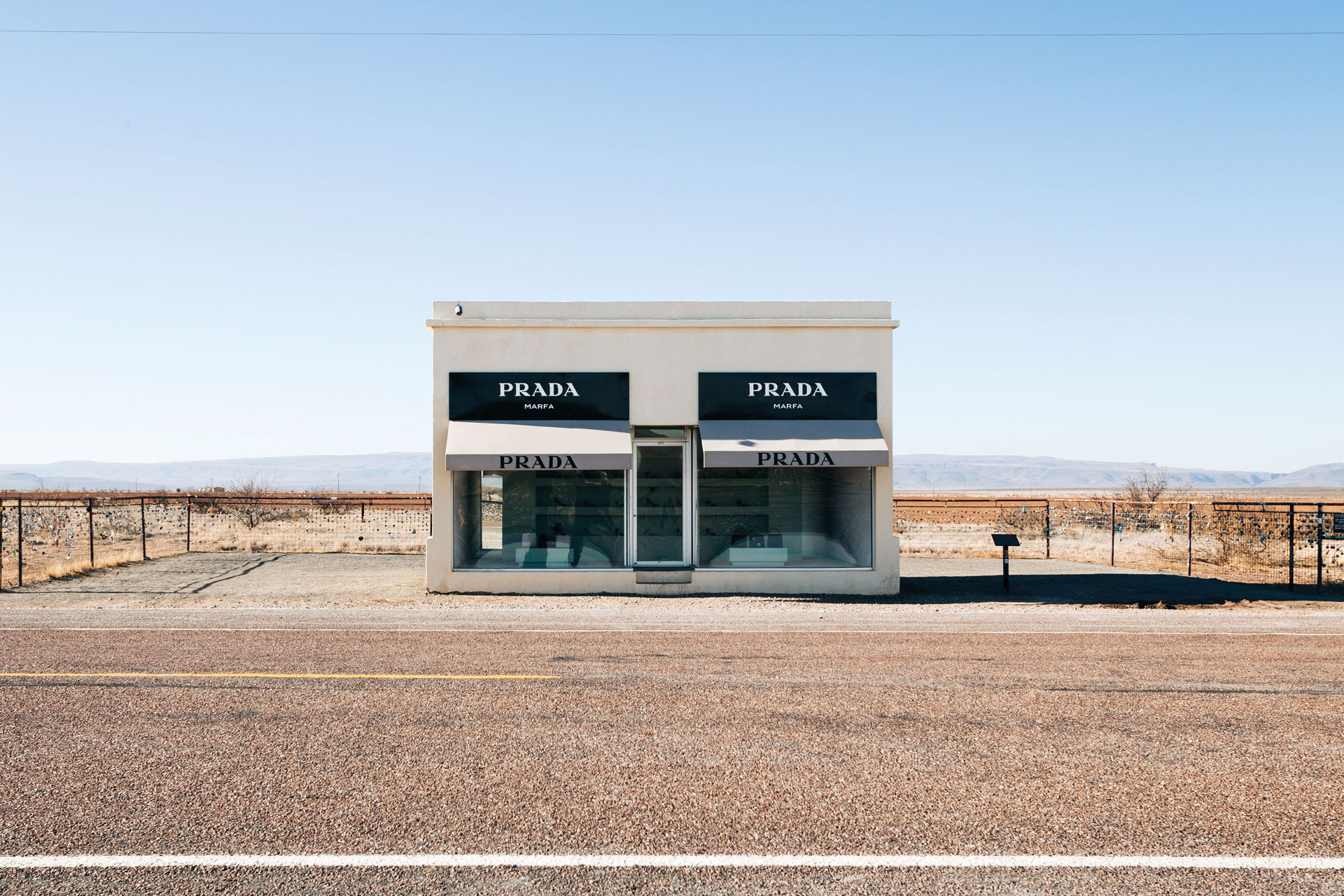 Marfa, a tiny town of less that 1,500 inhabitants, was his answer. He started buying up land and positioning his works in the dusty desert. Soon, other artists followed, such as Elmgreen & Dragset, who opened the famous mock Prada boutique, and Dan Flavin who created a light installation in an old warehouse. Slowly, more and more buildings were converted into art spaces around the then-incredulous locals, who were bemused by the arty city folk who descended onto their sleepy town. In art world circles, Marfa is spoken of in reverent tones.
The locals have embraced their fate and hold creative happenings, poetry readings, and film screenings, integrating it into a complete art experience. Surrounded by natural parks and with excellent restaurants, it's quite unforgettable. juddfoundation.org
Molinere Underwater Sculpture Park, Grenada
In 2006, artist Jason deCaires Taylor had the novel idea of creating a sculpture, or series of sculptures, that would be submerged under the crystal-clear waters of the Caribbean Sea. And so, the Molinere Underwater Sculpture Park was born, now one of the National Geographic's 25 Wonders of the World.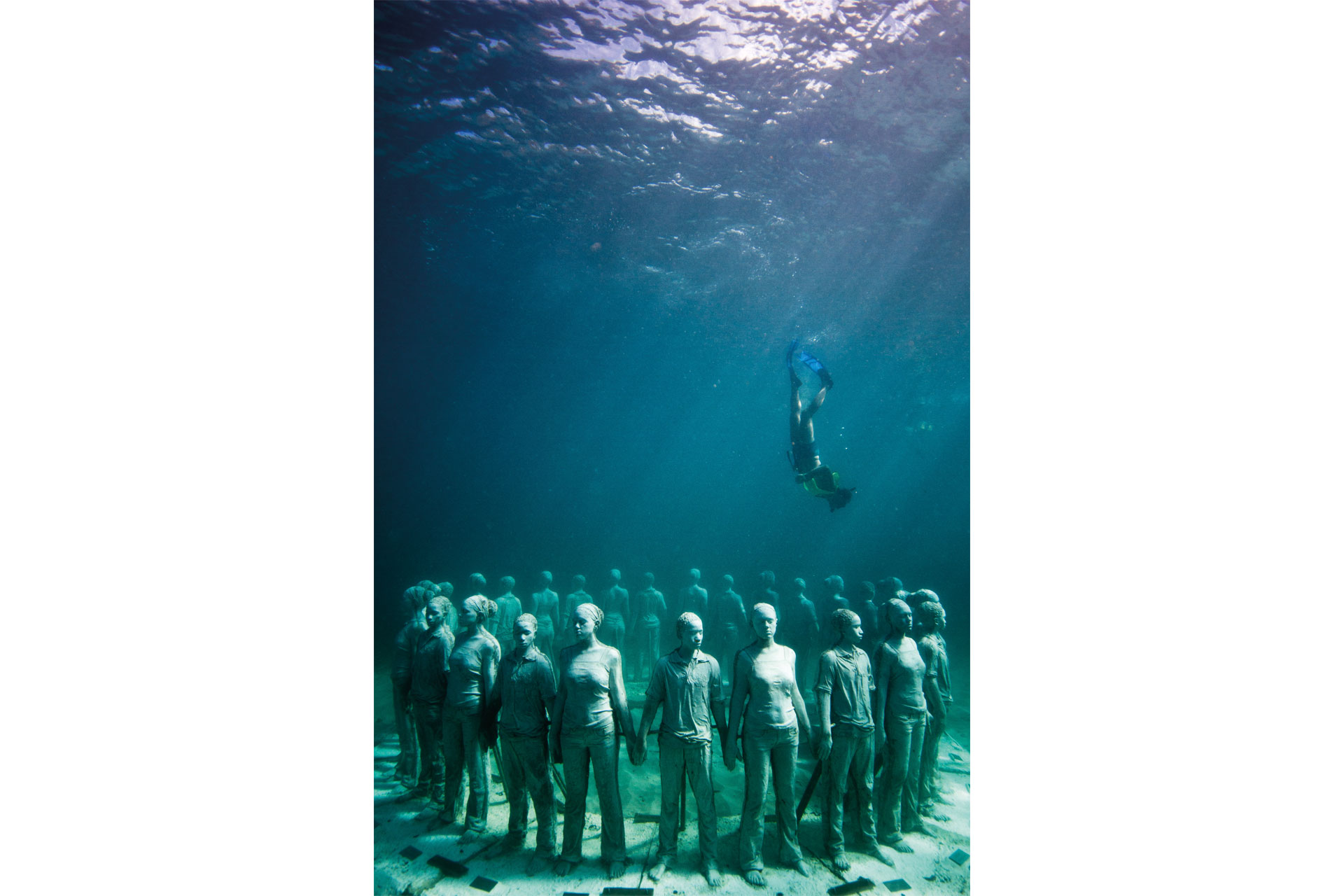 To visit it, you need to either scuba dive or snorkel to enjoy the 75 works that are anywhere between five to eight metres deep. There is the option of taking a glass-bottom boat, but where's the fun in that? The sculptures are made of long-lasting, PH-neutral textured cement so that coral and marine life can attach itself to it. Apart from offering a new base for life to thrive, it draws tourists away from the natural reefs of adjacent Flamingo Bay that were being damaged from over exposure. underwatersculpture.com
Jupiter Artland, United Kingdom
For somewhere a bit closer to home, I'd recommend Jupiter Artland with the understanding that you have already visited the unmissable Yorkshire Sculpture Park. It's set within the estate of Bonnington House, ten miles outside of Edinburgh. The brainchild of Nicky and Robert Wilson, the park is 100 acres of gentle meadow and woodland gardens with over 35 site-specific sculptures to encounter end enjoy.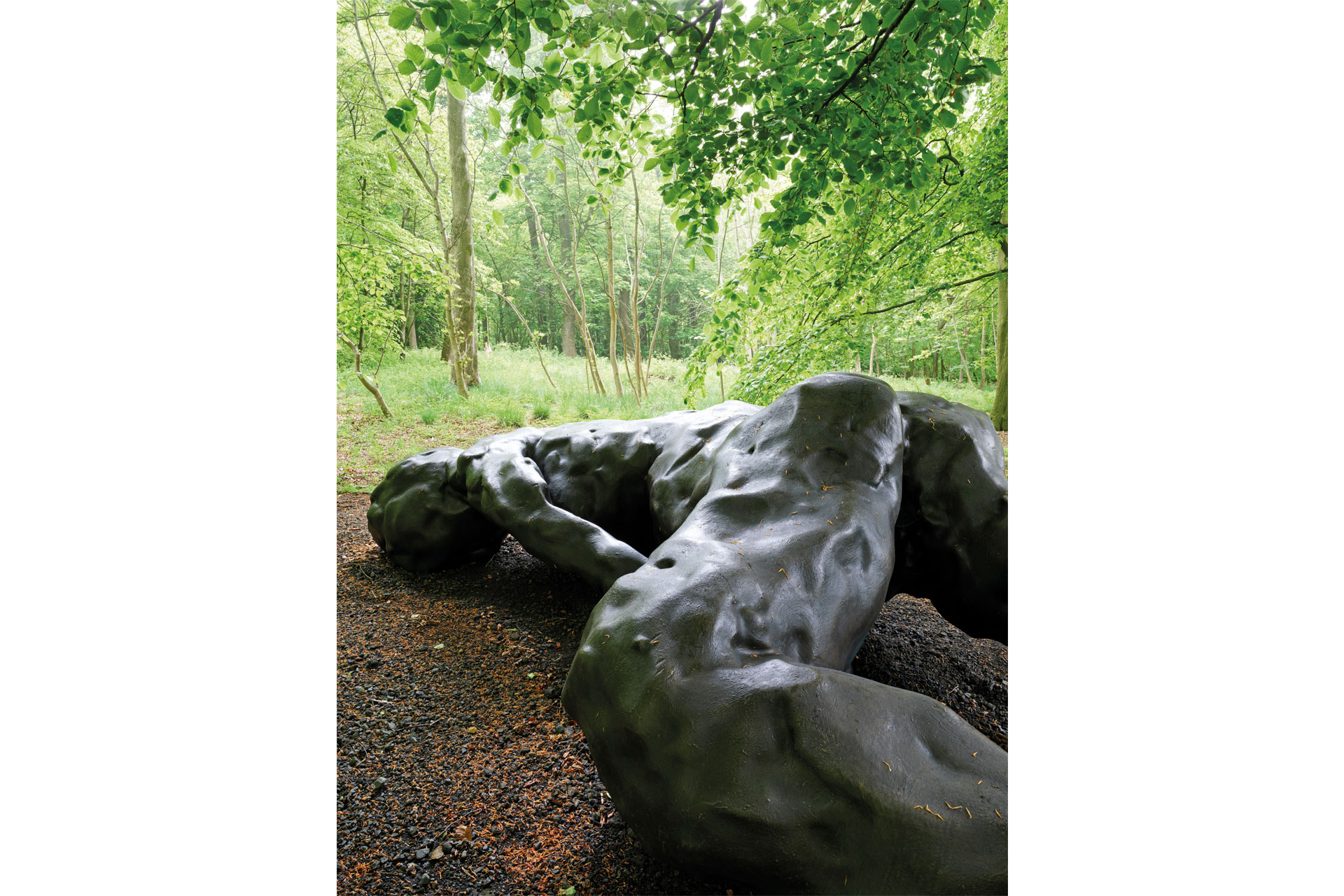 Indeed, it was nominated for the Art Fund Museum of the Year award in 2016. Developing a close relationship with the artists, Nicky and Robert then commission them to create a bespoke piece for their garden. The duo has worked with the art world's great and good, including Antony Gormley, Phyllida Barlow, Charles Jencks, Cornelia Parker and Anish Kapoor, to name but a few. They also host temporary exhibitions, which you can stay up to date with on the website. jupiterartland.org
Featured image: DROP by Tom Shannon at Chateau La Coste © Richard Haughton (cropped).