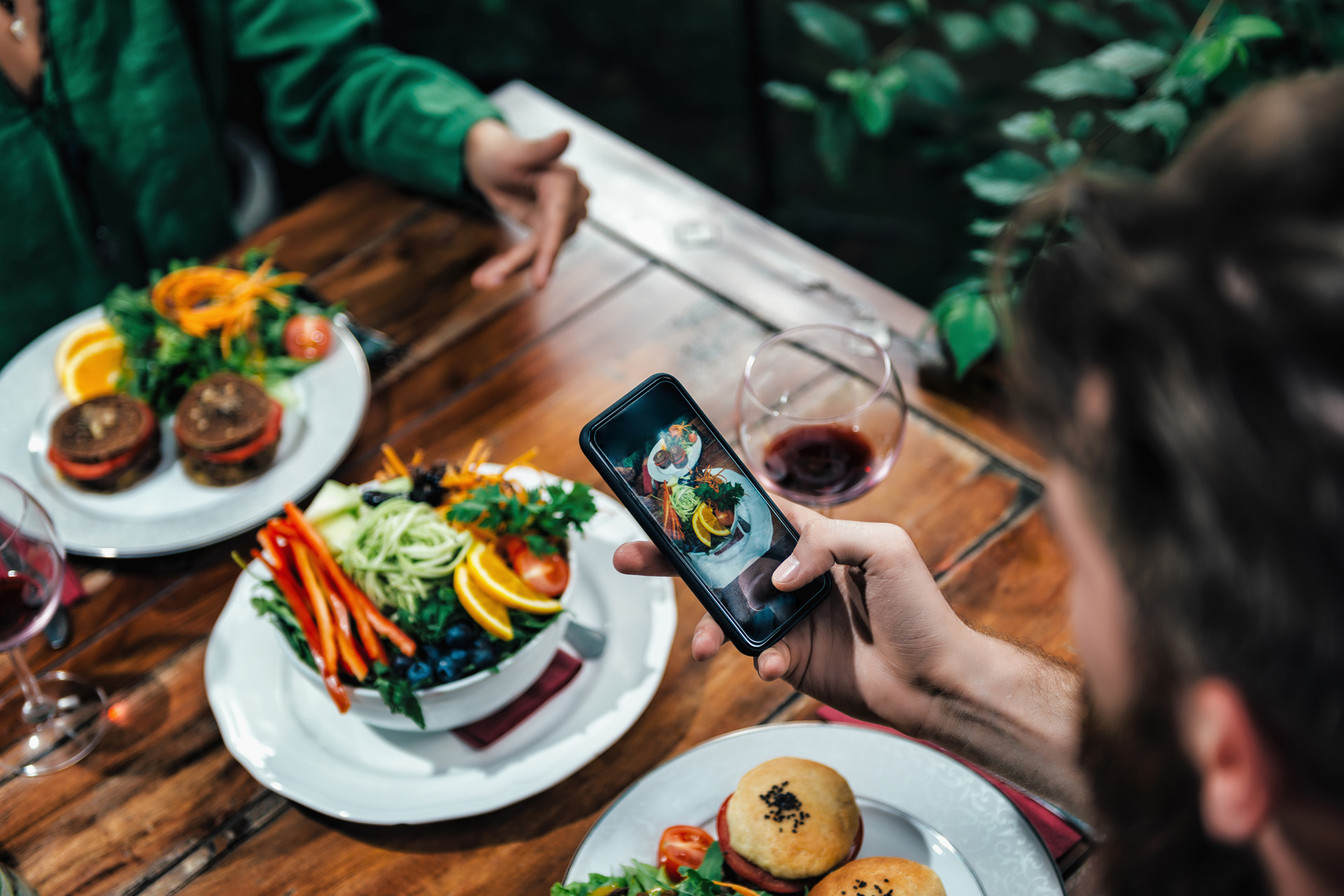 Where Should Vegans Go On Holiday?
Plant-based travel plans
Maintaining a vegan diet is tricky: you can avoid eating meat quite easily, but dairy often creeps into products and dishes unexpectedly. Eating out at a restaurant (that isn't specifically designed for vegan customers) can feel like a minefield – and some wines aren't even vegan due to ingredients used in the fining process. And this is all in the UK, a nation with one of the highest proportions of vegans in the world – so vegan travel is a whole other question. Nations such as India, Australia, New Zealand and Israel similarly have widespread veganism, so make a great place to start. Here are some more vegan travel ideas for your next plant-based adventure.
Read the C&TH Responsible Tourism Guide
The Best Destinations For Vegan Travel
Mexico
With its plethora of cheese and sour cream, fish and meat, you might doubt Mexico's vegan travel potential. In reality, Mexico's balmy climate puts large, colourful fruits and vegetables at the centre of the cuisine. Just walk through one of the many vibrant markets, and you'll be in veggie heaven. Likewise, staple Mexican ingredients include tortillas, beans, rice and avocado – all vegan friendly by default.
STAY: After exploring cities like Oaxaca and Mexico City, head to the Riviera Maya on the Caribbean coast to experience Palmaïa – The House of AïA, a predominantly plant-based resort with seven bars and restaurants. Resident executive chef Carlos Garcia (aka Chef Charly) is adept at layering flavours and textures, using vegan ingredients from local farmers to create incredible dishes.
BOOK: Rooms from £1,039 per night based on two sharing an Ocean Front Queen or King Suite on an all-inclusive basis, including unrestricted access to daily wellness classes, all à la carte meals and beverages, pool and beachside service, bike-sharing service, Wi-Fi, 24-hour room service and more. thehouseofaia.com
Maldives
The Maldives is at the forefront of sustainable travel, with plastic-free resorts on the archipelago long before paper straws hit the mainstream. And, while fish is a staple Maldivian food, meat consumption is discouraged as it has to be imported, creating large carbon footprints for animal product dishes.
STAY: Soneva Fushi's new Shades of Green restaurant is located in the resort's organic garden, featuring a menu curated by renowned Danish chef Carsten Kyster, drawing inspiration from his work and travels across Southeast Asia. Furthermore, every meal at Shades of Green begins with a guided tour around the gardens, with guests invited to engage with the food they're about to eat, touching it, smelling it, and tasting it. 
BOOK: Seven nights half-board from £7,979, including seaplane transfers and international flights, until 17 Dec 22. turquoiseholidays.co.uk
Mauritius
With a long history of vegetarian cuisine, this little Indian Ocean island is a haven for vegan travel, from hotels to fine-dining to street food. Home-grown vegetables are ubiquitous in Mauritius, with many farms available to visit and weekly farmers markets, too. 
STAY: SALT of Palmar is an adults-only, design-led hotel, crafted for food lovers and culture vultures. Their latest plant-based offering, the Keen on Green menu, brings local producers (or 'SALT Shakers') into contact with guests, to immerse them in Mauritian culture and experience local farms. Peanut butter lovers will also be glad to know that you can make your own peanut butter for breakfast at SALT.
BOOK: Scott Dunn offers seven nights at SALT of Palmar at £1,400 per person, based on two people sharing on a bed and breakfast basis, including private road transfers and international return economy flights. scottdunn.com
Sri Lanka
Teardrop-shaped Sri Lanka is an ideal vegan travel destination – albeit unintentionally. With ingredients like coconut milk and rice at the heart of a cuisine fuelled by seasonal produce, Sri Lankan food is vibrant, fresh and flavourful (and also often quite spicy – so spice haters, beware). Just make sure your meal is not cooked with ghee, which is sometimes used instead of coconut oil.
STAY: Thotalagala is a restored tea plantation and boutique hotel, well-located between Sri Lanka's lush mountains and the descent towards the south coast and the jungles of Yala and Udawalawe. The intimate dining room serves traditional plantation fare, with a team of chefs well-equipped to serve authentic cuisine to a variety of dietary requirements. 
BOOK: From £354.86 per night based on two sharing a double room. mrandmrssmith.com
Bali, Indonesia
Since it featured in Eat, Pray, Love (2010), Bali has soared in popularity as a wellness destination, especially Ubud city, which coincidentally has the world's second highest rate of vegan restaurants per capita.
STAY: Situated just outside Ubud above the swooping Ayung River Gorge, Amandari is the ultimate wellness destination, with farm-to-table dining that honours local traditions and regional, while being ethically conscious and sustainable. With fresh produce sourced from its own organic garden and local farms, menus are wholesome and can be tailored to suit any dietary requests.
BOOK: Rooms from £795 per night, based on double occupancy, including taxes, daily breakfast and airport transfers. aman.com
Featured Image (c) Getty.