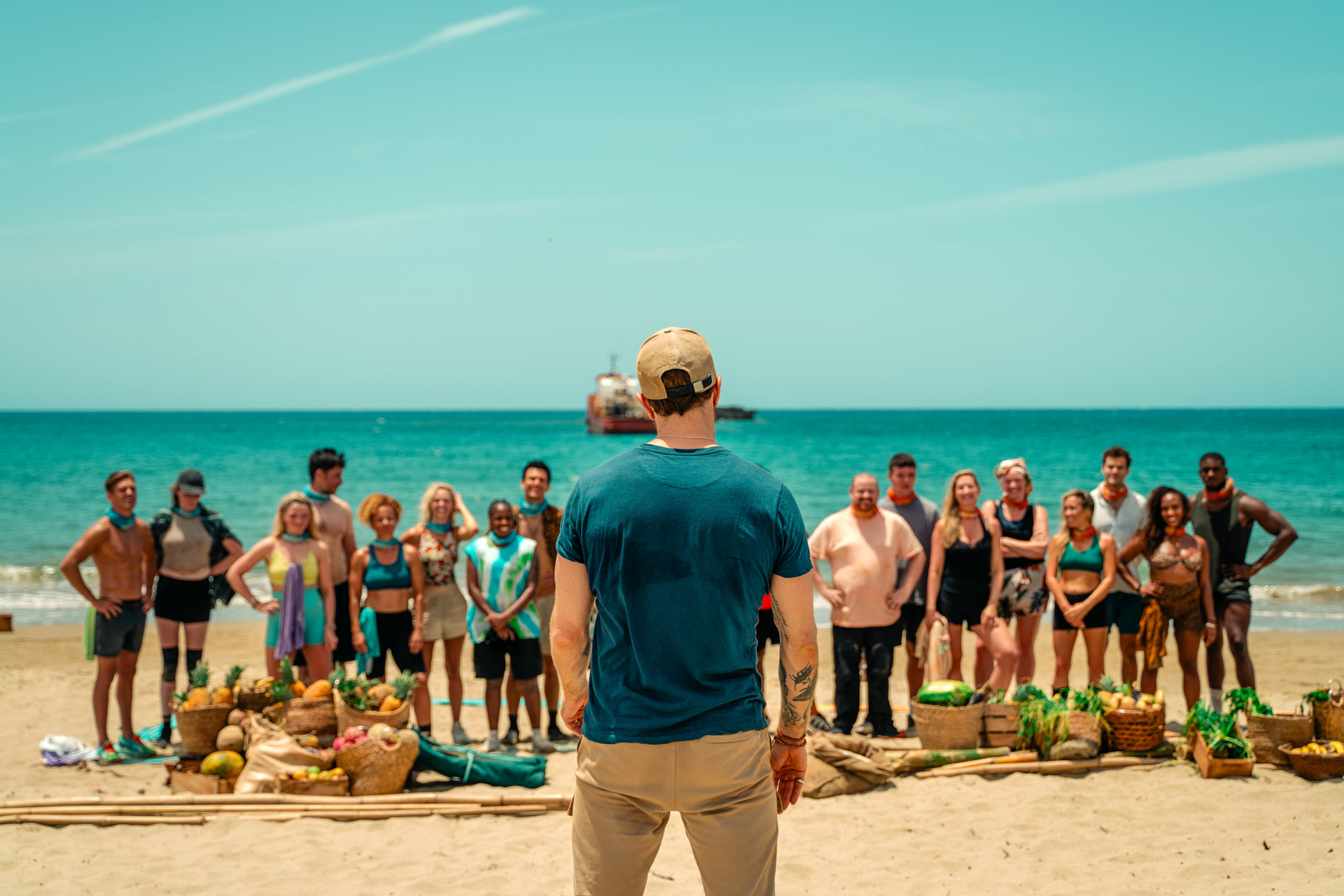 Where Was BBC's Survivor Filmed? (& Where Else To Find Those Desert Island Vibes)
A British version of the popular reality TV series is landing on BBC One
It's not just Big Brother returning to the reality TV scene this autumn: the BBC has rebooted Survivor, which had its brief moment in the limelight back in 2001 before it was cancelled by ITV after only two series. The reality competition series sees 18 contestants cast away on a desert island, left to find food, fire and shelter for themselves. Meanwhile, the contestants – who are in rival 'tribes' – battle it out in challenges testing their physical and mental abilities, hoping to win rewards and immunity from elimination. But where was Survivor UK filmed? Here's everything you need to know – plus where else to get that desert island feeling without the hunger pangs.
Read the C&TH Guide to Responsible Tourism
Where Was Survivor Filmed? (& Where Else To Find Desert Island Vibes)
Where Was Survivor Filmed?
The BBC's Survivor was filmed in the Dominican Republic. For eight weeks in the summer of 2023, the contestants were split into two tribes called La Nena and Caletón, each named for the beach they live on. The Caribbean Dominican Republic shares the island of Hispaniola with Haiti, with the Atlantic Ocean to the north and the Caribbean Sea to the south.
In contrast, since 2016, the US version of Survivor has been filmed in Fiji's Mamanuca Islands. Prior to 2016, locations such as Cambodia, Nicaragua, the Philippines, Samoa and even China have been used – but never the Dominican Republic. Australian Survivor has been filmed in Fiji, Samoa, Vanuatu and on home turf, while the Danish version (Robinson Ekspeditionen) is typically filmed in Malaysia, as is the original Swedish franchise (as well as the Philippines, Fiji, Cambodia, and Sweden itself during Covid).
The Dominican Republic is well known for its natural disasters – being exposed to extreme temperatures, droughts, flooding, tropical storms, and even earthquakes and tsunamis – and the contestants experienced one such example during filming. '[A storm] suddenly just came in, and then you really see the importance of being able to make a shelter, and whether one camp had a shelter and one didn't,' series presenter Joel Dommett says. 'It is mad in these tropical places. It's like beautiful sunshine and then suddenly it's the most epic rain you've ever seen in your life – like thunder and lightning.' It's unclear whether this incident will put producers off using the Caribbean nation for future seasons; overseas, Survivor is filmed in a myriad of locations, tied together only by the 'castaway' element.
Some contestants report they enjoyed the exposure to the elements. 'Living on the bare essentials and being away from everyday distractions was an amazing experience,' says flood risk consultant Doug, while barista Leilani says, 'I didn't mind at all living with no comfort; it's a beautifully simple existence which I have always wanted to experience and I'm very grateful for being given this opportunity. I will say though that your bum constantly hurts from sitting on trees, rocks and rolls of bamboo, though!'
Other contestants were even more uncomfortable. 'Everything about it was my literal worst nightmare,' says fitting model Jess. 'I was so out of my comfort zone, but I did it.'
'Living on that beach was so tough, that's for sure,' adds semi-professional footballer Hannah. 'The lack of food and seasoning was tough for someone like me who loves their flavours. Plus, having sand stick to you constantly and dealing with those flies made it quite jarring, but I knew what I'd signed up for and I was determined to tough it out.'
Meanwhile, brand strategist Ashleigh doesn't think she coped 'well', but 'better than [she] expected in some ways.'
'It really made me realise how much I don't need certain things,' says Ashleigh, 'and I really enjoyed not being attached to my phone all of the time. I will never forget sleeping under the stars or learning how to build and maintain a fire. There are some incredible, seemingly basic things that can be the most meaningful and comforting. Surprisingly, not being able to shower wasn't as bad as I thought – the sea is a great alternative! But things like not having a towel to dry-off, not being able to brush our teeth, and of course no Prosecco brunches, were not my favourite!'
Castaway Destinations: Desert Island Holidays