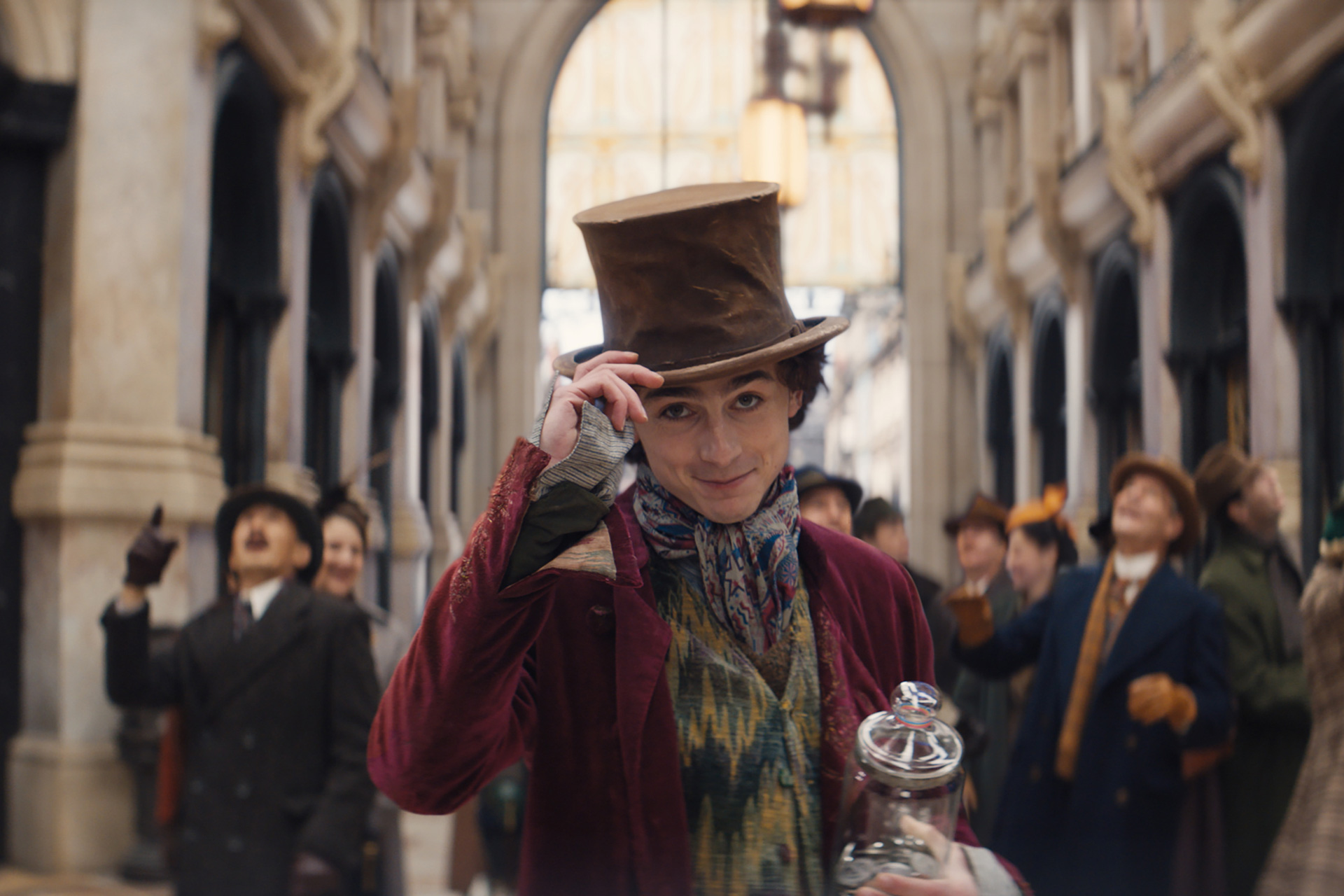 Where Was Wonka Filmed? (& Can You Visit?)
The musical fantasy film launches in December
Timothee Chalamet's Wonka film is fast approaching, landing in cinemas for the festive season on 15 December 2023. The trailer shows a suited Chalamet traversing the world as Wonka as he tells the story of his life. It promises fantastical whimsy, starring the likes of Keegan-Michael Key, Paterson Joseph, Matt Lucas, Mathew Baynton, Rowan Atkinson, Olivia Colman and Hugh Grant, directed by Paul King and co-written with Simon Farnaby (the team behind Paddington 2). But where was Wonka filmed? And can you visit? Here are all of the filming locations we know so far.
Read the C&TH Guide to Responsible Tourism
Where Was Wonka Filmed? (& Can You Visit?)
Where Was Wonka Filmed?
Wonka was mainly filmed in the UK, specifically in Lyme Regis, Bath, London, Oxford, and at Warner Bros. Studios, Leavesden in Watford between September 2021 and February 2022. In 2018 – very early days in the film's progress – Wonka's producer David Heyman described the film as a prequel to Willy Wonka and the Chocolate Factory, the 1971 film starring Gene Wilder as Willy Wonka. 'When we find him at the chocolate factory doing the golden ticket, where is he before that?' Heyman pondered in conversation with Collider. 'What leads him to that place where he's locked himself away? […] How does he get there?'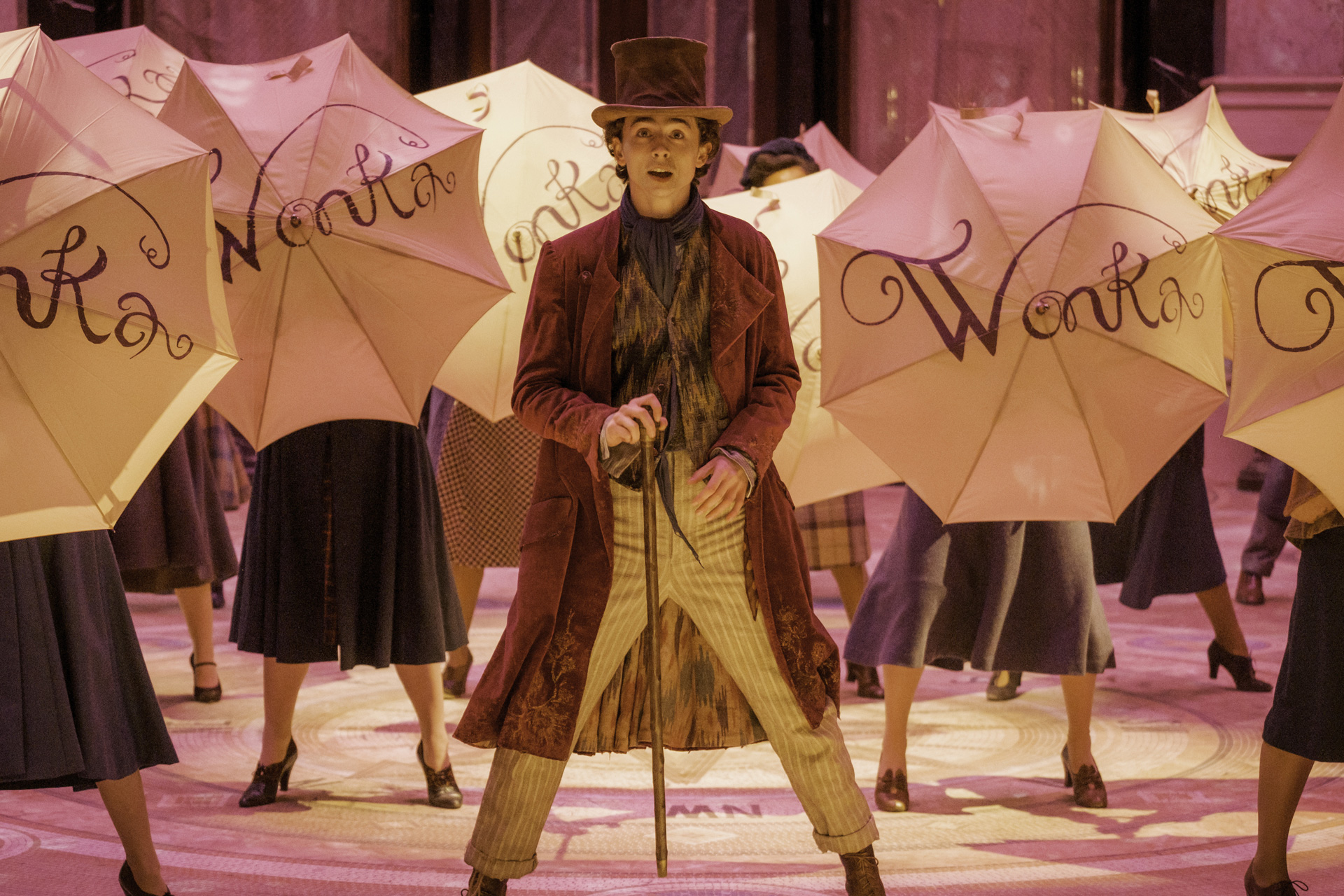 Wonka Filming Locations
Bath
Wonka transformed the city of Bath into a 'winter wonderland' for filming in October 2021, according to Somerset Live, with fans of the star-studded cast flocking to the regal city to catch a glimpse of the action. Snow machines were used to immerse the city in winter, with fake snow sprinkled on the iconic Colonnades. Other specific filming locations include Parade Gardens, Bath Abbey and the Orange Grove.
Lyme Regis
Filming for Wonka also took place at The Cobb, a breakwater harbour wall in Lyme Regis, Dorset, with a 1930s stream drifter called Lydia Eva moored there for several weeks. According to Lyme Online, the entire harbour was closed and fishermen were paid a fee for the trouble, as was Dorset Council.
Brockley, London
Wonka was also filmed in Brockley in South London – at the glitzy Rivoli Ballroom, to be precise. The only intact 1950s ballroom remained in London, this is the perfect filming location for a specific look. We're talking red velvet, pilasters, flock wallpaper, chandeliers and glitter balls. We're anticipating a dance number…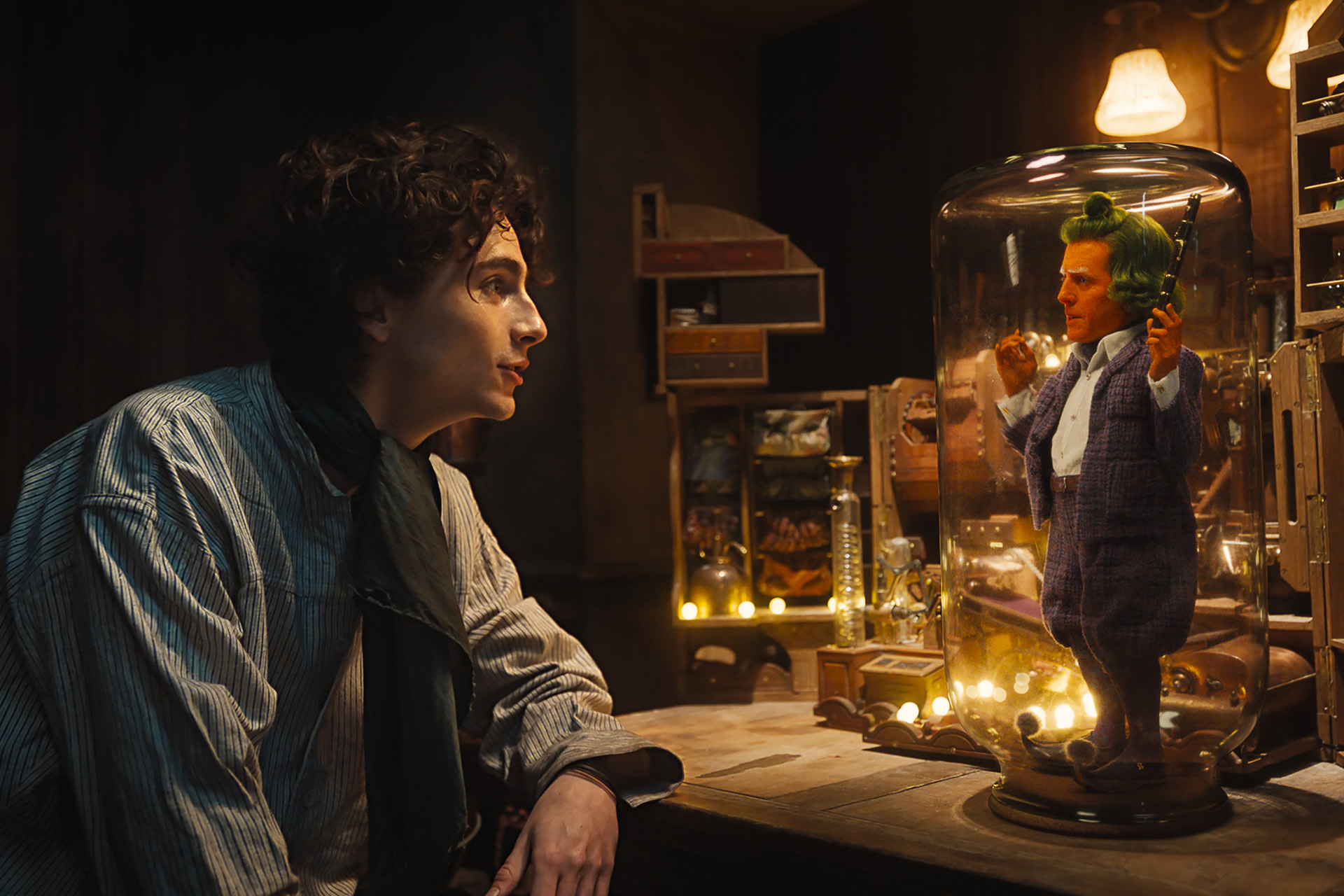 Oxford
Wonka made headlines when filming commenced in Oxford, with snaps of Chalamet dressed as Wonka flooding social media. Specific filming locations in the city include the iconic Radcliffe Camera (an iconic structure that often signifies the city, and is just one of the buildings in the Bodleian library) and Catte Street, a historic street running through the city centre.
Warner Bros. Studios, Leavesden, Watford
Just like Warner Bros.'s recent box office hit, Barbie, all of these filming locations are supplemented with sets and CGI shots filmed in studios – specifically the Warner Bros. Studios, Leavesden. Warner Bros. is the only Hollywood studio with a permanent base in the UK. If you fancy visiting, you'll find the 'The Making of Harry Potter' experience. 
Wonka arrives in cinemas on 15 December 2023.
Images courtesy of Warner Bros.