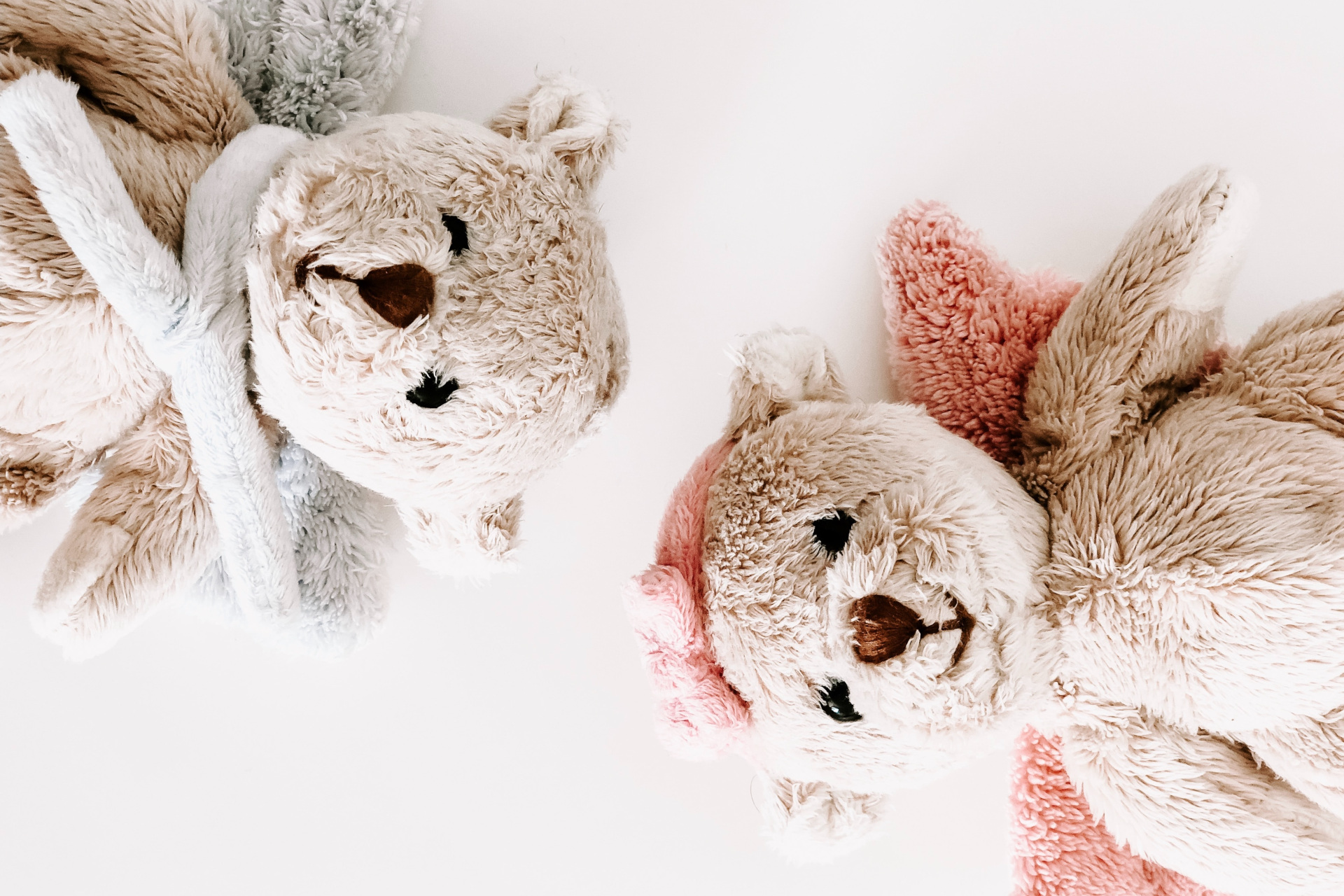 The Best Toy Shops in London
---
Child or adult, there's a certain magic to toy stores – here are London's best
Step away from the online shopping basket and head to these toy shops in London instead for hours of enchantment, magic and fun. 
It is so easy these days to not venture far from the comforts of the virtual trolley. However, if you are yearning for a spot of real-life shopping, London really does offer a magical and legendary British shopping experience, and is home to a number of iconic toy shops. We recommend visiting these exciting stores in person for a long afternoon that both you and the kids will love.
The Best Toy Shops in London
To help combat wastefulness this Christmas, Selfridges has launched a new pre-loved toy pop-up, selling everything from antique teddies to board games. Open now and running until 23 December, the store is part of Selfridges' Project Earth commitment to exploring circular retail models, joining its permanent resale platform RESELLFRIDGES. Customers will be also be able to donate toys to the pop-up every weekend in the run-up to Christmas.
View this post on Instagram
Established originally in 1856 in Hoxton, Benjamin Pollock's moved to Covent Garden in 1980 and is still one of the very few toy shops in the West End. Still selling their famous paper theatres, they also have a large range of books, puppets, music boxes and traditional toys. Hours of enjoyment and fascination for all the family, then head to the square nearby for daytime street performers that the kids will love too.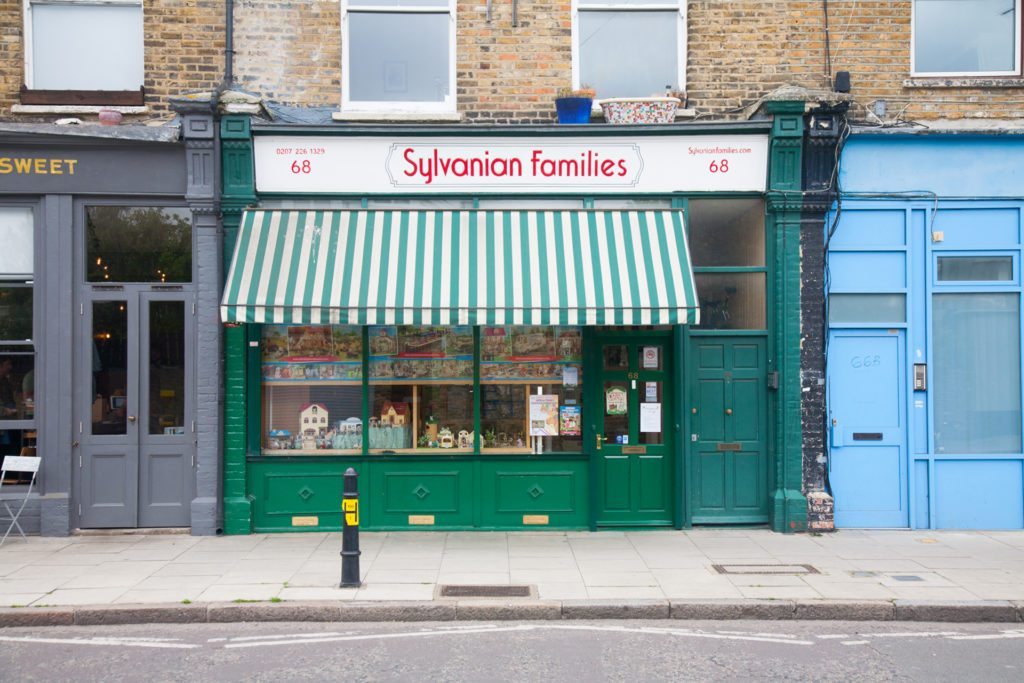 This charming shop situated near Finsbury Park stocks the best range of the classic miniature animal figurines and accessories. A wondrous place filled with every Sylvanian accessory you could dream of, Sylvanian Families fans will want to stay there for hours. Start creating your own little village; the shop sells everything from a campervan to a Dentist set. Undoubtedly the best selection in town.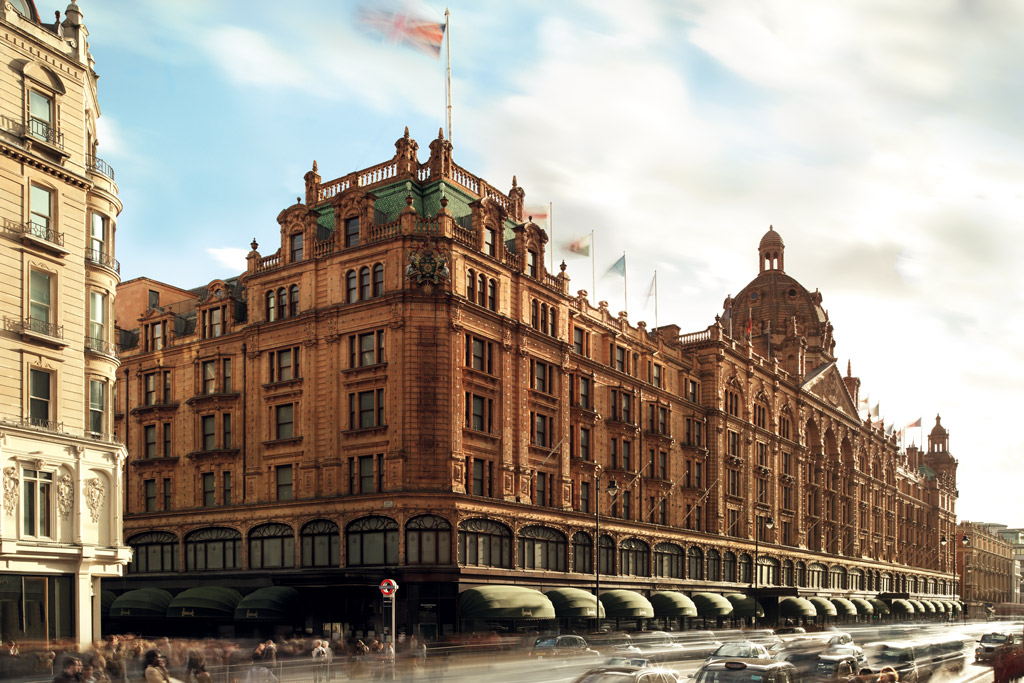 Harrods' Toy Kingdom is a whopping 26,000sq. ft in size. To make it a more interactive experience, Harrods adopted the idea of not just selling toys but creating a real toyshop, so that children can actually touch and play with the toys rather than just look at them. With six different worlds within the department, it is easy to get lost in the Enchanted Forest or the Space Odyssey – great for adults who wish they were kids again. It's also the first toy shop to take a gender-neutral approach, with toys organised by theme as opposed to sex.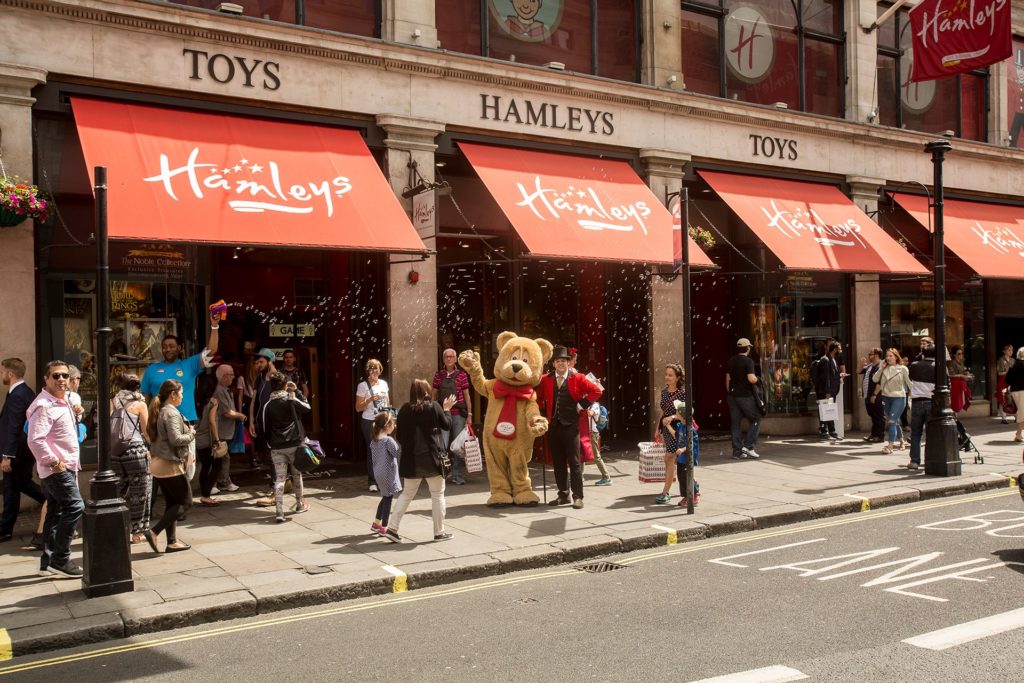 The oldest toy store in the world and the haven of all childhood dreams. Hamleys opened its doors in 1760, so has decades of experience in bringing joy and amusement to children. With seven storeys full of various treasures, it's the perfect place to get lost for an afternoon.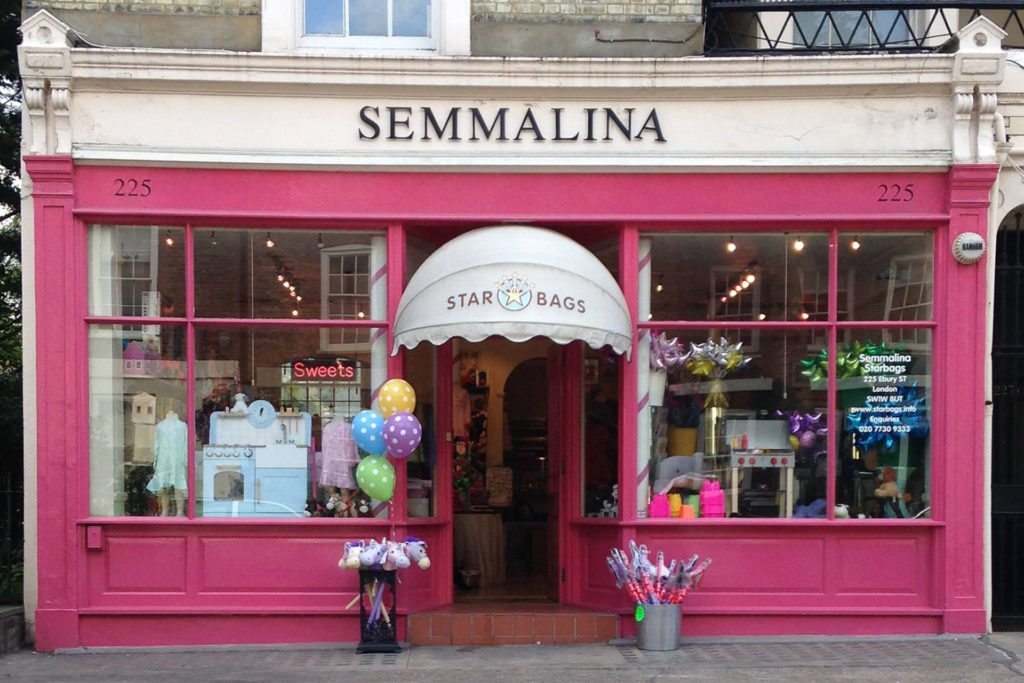 Semmalina is a luxury children's shop specialising in bespoke party bags, toys, cakes and gifts. This pretty little store attracts the celebrity gang – not only for its unique boutique, but also for its second to none customer service. It's the best place in London to go to create a great little party bag that will make even the adults envious. The shop's slogan hits the nail on the head: 'full of things you don't need, but suddenly want'. The kids will most certainly agree.
Featured image: Julia Kuzenkov, Unsplash
READ MORE
What the Royal Children Wear / Best Children's Afternoon Tea / Cool Things to Do with the Kids this Christmas