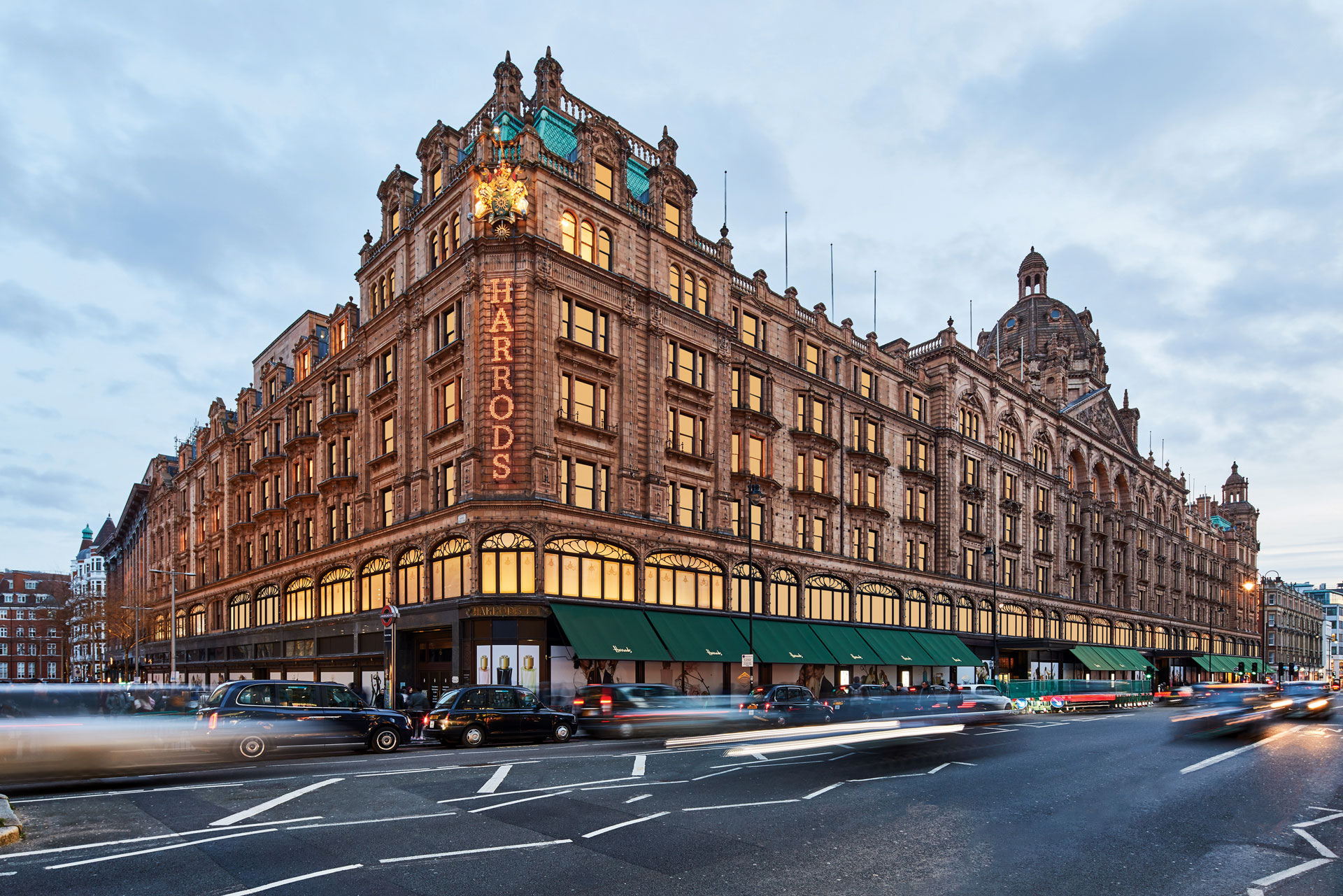 A Guide To Visiting Harrods In 2023
With nearly 200 years of history under its belt, Harrods is a must-see on your next visit to the capital
Nestled in the heart of London, Harrods is the one of the most famous department stores in the world. Thinking of visiting? Check out our guide to shopping in style at the iconic retail hub below.
A Guide to Visiting Harrods
History
As is the case with most British institutions, Harrods has a remarkably rich history. The department store we know and love today was officially founded in 1849, but its founder, Charles Henry Harrod, ran businesses under the Harrod name as early as 1824. Small ventures as drapers, haberdashers and wholesale grocers eventually led Harrod to taking over a small shop in Brompton, Knightsbridge by the mid-nineteenth century, which remains the site of the store today.
Harrod's son, Charles Digby Harrod, took over the business shortly after, expanding the store across neighbouring buildings and offering more products to customers than ever before. By 1881, Harrods was a well-known name in London, with its clientele including the likes of Oscar Wilde, Charlie Chaplin, Laurence Olivier and the British royal family. And when a fire burnt the original store down in 1883, a flashy new building was erected in its place – the same one we see today.
The Harrod family sold the department store in the late 1880s, and has continued to change hands in subsequent years (fellow British department store House of Fraser notably held onto Harrods for almost 30 years in the twentieth century). As of 2010, Harrods is owned by Qatar Holdings, under the State of Qatar.
Getting There
Situated in Knightsbridge, Harrods is just south of Hyde Park and is part of one of many noted retail districts in the city. The nearest underground station is Knightsbridge (Piccadilly Line), and common buses that pass by the store include the 137, 14, 19, 74 and C1. Harrods can be found at the following address:
87-135 Brompton Road
Knightsbridge
London SW1X 7XL
The department store is open from 10am to 9pm every day, except Sundays when opening hours are from 11.30am to 6pm. Various eateries will often stay open until late, until 11pm or 12am (check here for the full list of times).
As part of its safety policy, Harrods has some restrictions on what you can take in with you. The following are prohibited from Harrods, and will likely stop you from being able to enter if you have them on your person:
Wheeled devices, except those that help customers with mobility issues
Alcoholic beverages and illegal substances
Helmets
All animals, except assistance dogs
Any product that produces vapour or smoke, like tobacco and e-cigarettes
Large bags, like suitcases
What to Buy at Harrods
With eight floors in total, traipsing through Harrods can seem a mammoth task. Your best bet is starting from the bottom up – which, in our case, means we begin at the basement.
Lower Ground Floor
The following departments reside in the very bottom of Harrods:
Beauty Events & Services
Fine Wines & Spirits
Flowers, Cards & Gifts
The Harrods Bookshop
Luggage & Accessories
This floor is ideal for those looking for small (or big) gifts for someone special, a souvenir from the city or for some stylish travel essentials. Bookworms will delight in the Harrods Bookshop, which hosts new releases as well as classics and limited-edition novels.
Harrods' Beauty Suites are also situated on the lower ground floor – so if you're thinking of stopping by for a facial, beard trim or swish new blowdry, this is the place for you.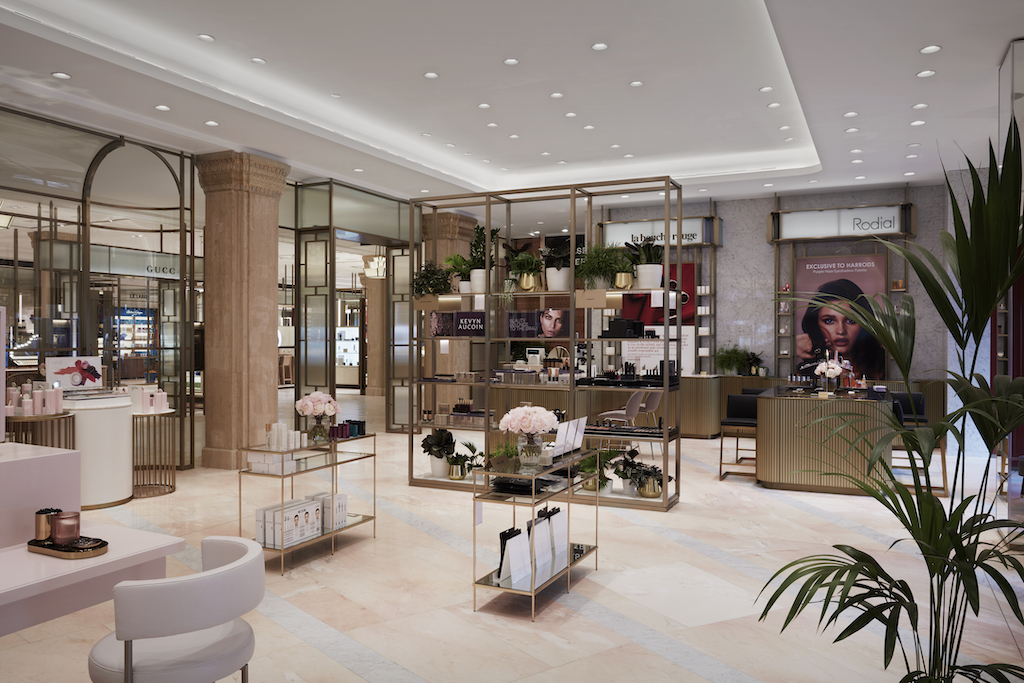 Ground Floor
A number of department can also be found on Harrods' ground floor, including:
The Beauty Halls
Fine Jewellery & Watches
The Food Halls
Luxury Accessories
The department store's beauty offering extends to this floor, where you'll find over 100 brands from all over the world in one space (as well as a curated selection of exclusive products you won't find anywhere else).
Fancy treating yourself to a designer bag? Or maybe a shiny new watch? The ground floor is also a hub for fine jewellery enthusiasts and accessories snobs, with retail concessions from Chanel, Fendi, Gucci, Rolex and Bulgari.
First Floor
The home of womenswear, the first floor is where you will find a number of services to enhance your visit. If you're after a boutique shopping experience, make your way over to Superbrands, which features some of the biggest names in the industry (think Chanel, Prada and Alexander McQueen). Alternatively, step into the Designer Collection and International Designer rooms for a curated selection of trending designers and labels.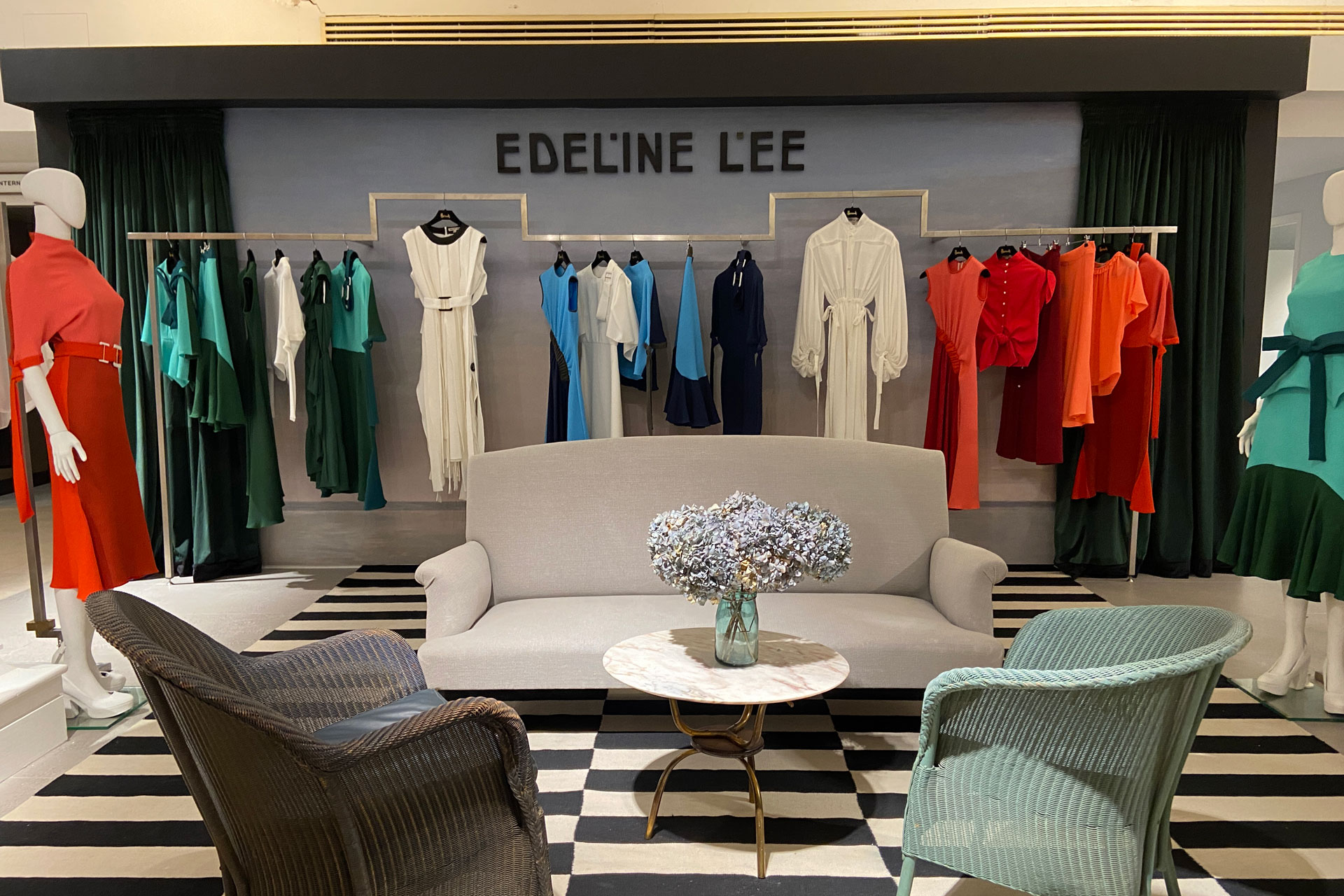 Second Floor
Menswear reigns supreme a floor up, in a similar fashion to womenswear. In the men's Superbrands section, visitors can expect spaces dedicated to Dior, Burberry and Tom Ford. Designer Collection and International Designer rooms are also joined by men's shoes and accessories, sports and outdoor and ski sections, where you'll find a greater selection of designer activewear for all occasions.
Third Floor
Interiors lovers can head straight for the third floor, where Harrods' Home & Furniture department resides. Explore a huge list of brands spanning tablescaping, bedding, lighting, linens, interior design essentials tableware. The department store even offers upholstery cleaning and stainproofing on this floor, so that you can protect your fabrics and give them as long a life as possible. Keep an eye out for iconic brands like Smeg, The White Company and Wedgwood – as well as luxury names like Dior, Hermès and Brunello Cucinelli – which are dotted around the floor in ultra-aesthetic displays.
Fourth Floor
There's a bit of a mish-mash of departments on this floor, covering the likes of:
Childrenswear, Toys & Wizarding World
Women's Contemporary & Denim
The Wellness Clinic
Kidswear extends accross Mini Superbrands like Stella McCartney, Gucci and Off-White, with sections divided into Children's Essentials, shoes, nursery and baby gifts. Nearby, the Toys section is packed with all manner of fun gifts for little ones to choose from (although you can check in with the Toy Concierge on duty if you're not sure where to start).
There's also an extended curation of womenswear on this floor, with established and up-and-coming contemporary designers taking up a large part of the floor – think Ganni, Maje, Sandro and the ever-popular My Wardrobe HQ rental hub.
Visitors can even stop by The Wellness Clinic for a bespoke treatment delivered by the best practitioners from all over the world. Services include dermatology, beauty acupuncture, full-body cryotherapy and much more. See the full list here.
Fifth Floor
More awaits upstairs, where you can find three core hotspots:
Hair & Beauty Salon
Shoe Heaven
Technology
As the name implies, Shoe Heaven is home to a fabulously huge array of designer shoe brands, from Prada and Valentino to Manolo Blahnik and Balenciaga. Ideal for those looking to add to their collection (read: guilty pleasure).
Things get a bit techy here, too. Whether you're after the latest Apple or Samsung mobile, looking to up your gaming set up, or want to splurge on a super-whizzy Dyson hair styling device, the options are vast.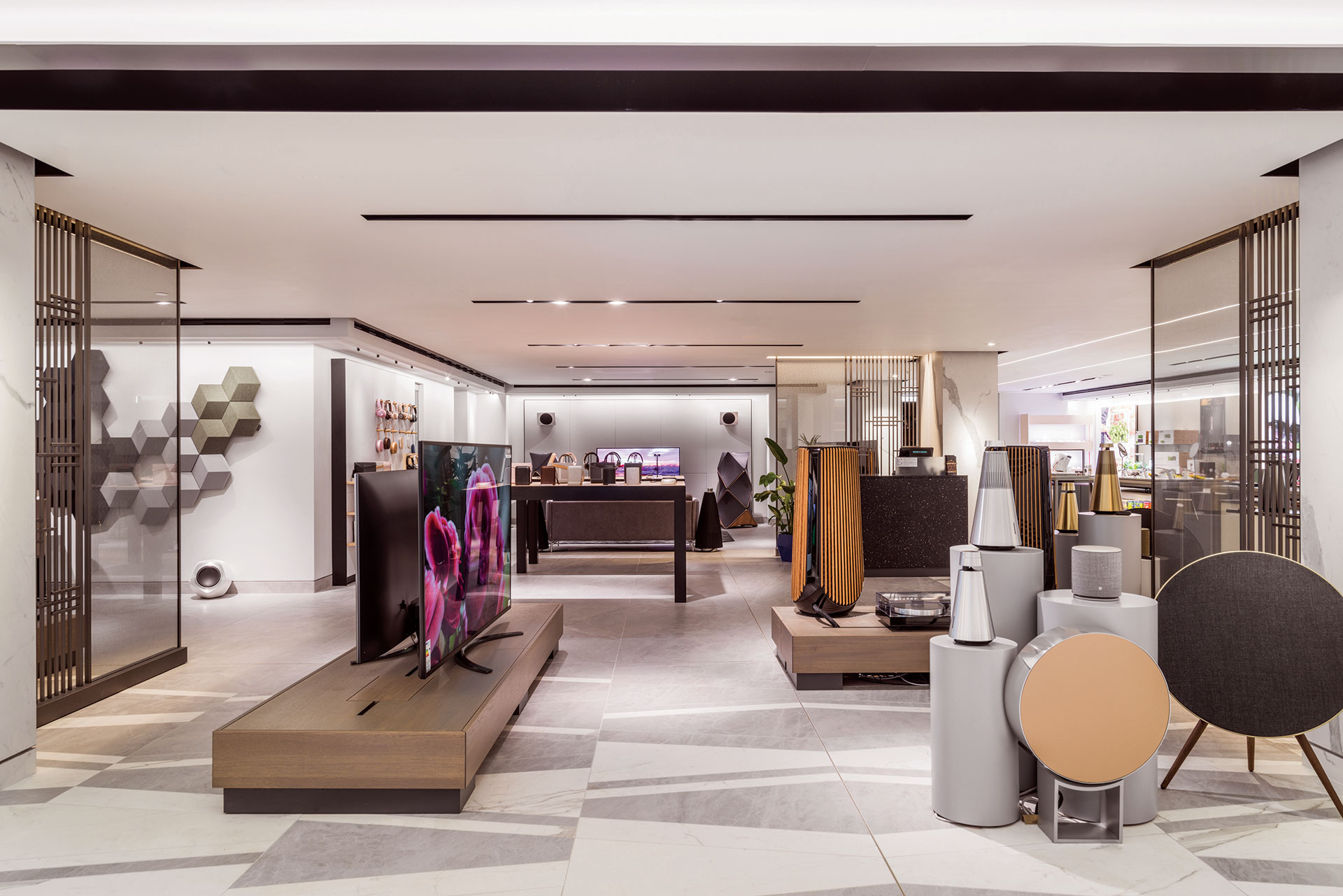 More treats can be found in Harrods' Hair and Beauty Salon, which offers a selection of treatments executed with products from the world's finest beauty brands. Services include relaxing massages, scrubs and wraps, brow tinting and lamination, hair removal and swish hairstyling. You can browse the full menu here.
Sixth Floor
As you might have guessed, Harrods is a massive deal when it comes to beauty. With a presence on almost every floor, it should come as no surprise that the sixth, and final, level of the department store is dedicated to the Salon de Parfums. Here, visitors are treated to a sensory experience like no other, with showrooms exhibiting the world's rarest and finest fragrances. Alongside British legends like Penhaligon's, you'll also find leading perfumiers Kilian, Henry Jacques and Roja Dove Haute Parfumerie.
Personal Shopping
Harrods can seem overwhelming at first, so if you're looking to get into the swing of things at your own pace you can book a personal shopping experience. This service is complimentary and there's no minimum spend, making it an ideal way to get to know the store without dropping a huge amount of cash. Customers are offered a personalised service from a Personal Shopper with one-to-one advice, and you can either shop in the store itself or remotely from home. Find out more about the service here.
Where to Eat
A bit of a treasure trove for foodies, Harrods is home to over 20 restaurants, cafés and tea rooms. The Dining Hall alone has six restaurants in total, which source their ingredients from the department store's Food Halls and range from classic British cuisine (courtesy of Tom Kerridge) to fresh pasta and sushi.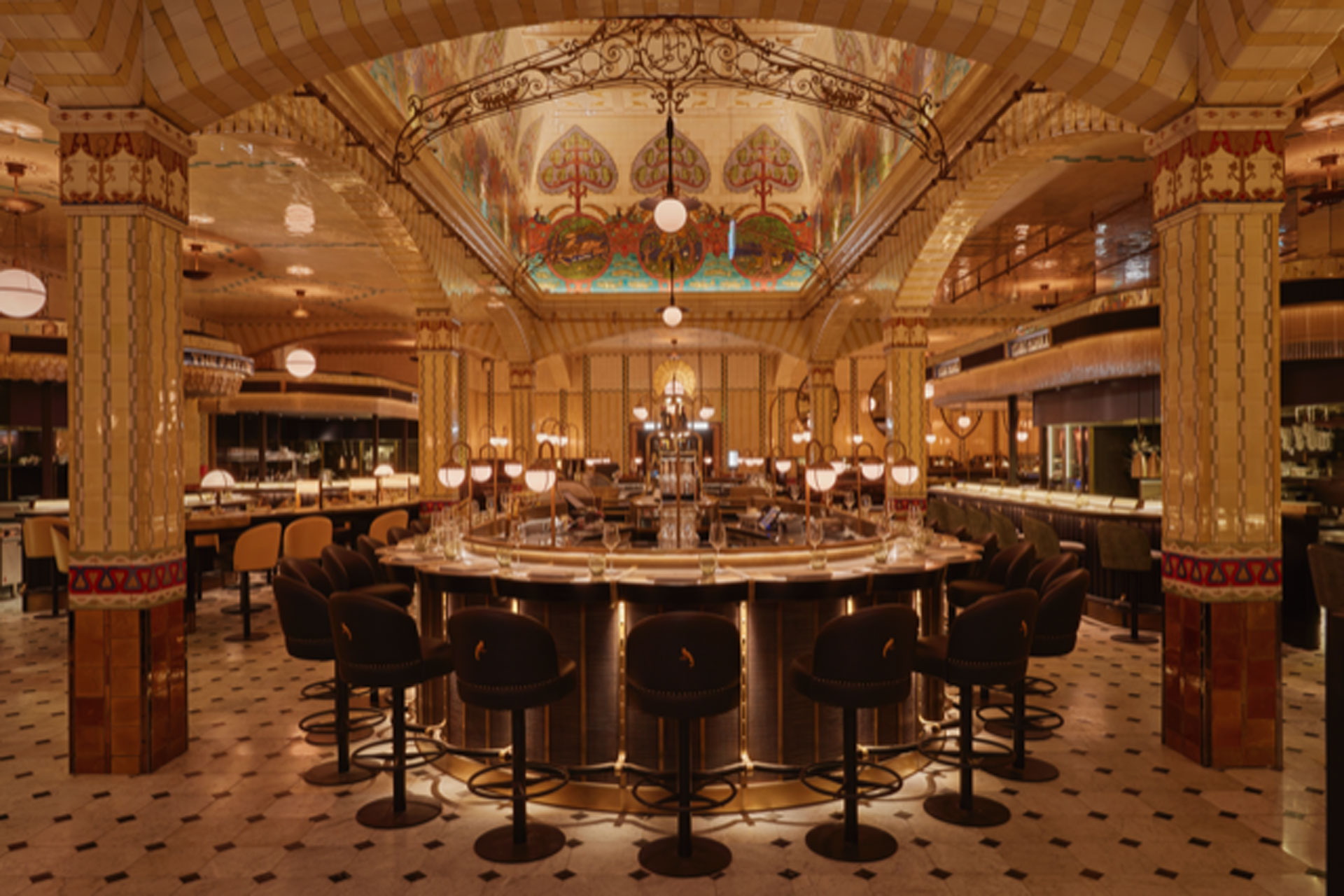 Fine dining options are also available to sink your teeth into, such as Middle Eastern gem Em Sherif, as well as traditional tea and cake served at The Harrods Tea Room and Angela Musa. For the full list of restaurants at Harrods, see here.
Events
This buzzy department store never seems to sleep, with a packed schedule full of events keeping regular customers excited to visit again and again. From product launches and boutique pop-ups to expert panels and culinary festivals, the variety of things to do is endless. You can see the full calendar of events here.