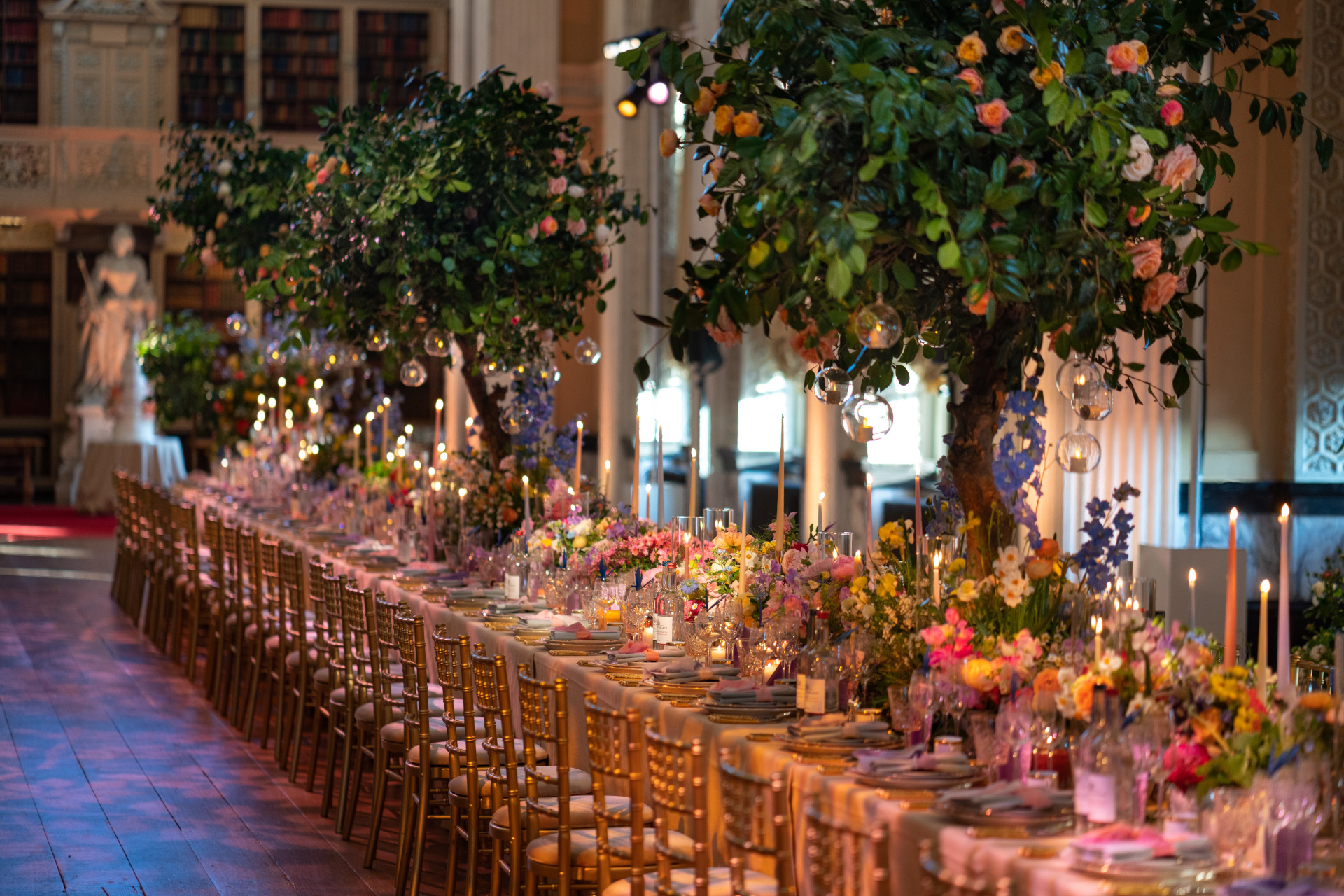 6 Wonderful Wedding Florists To Have On Your Radar In 2023
Check out these bloomin' lovely florists
Let's get this straight: a wedding isn't a wedding without some kind of floral arrangement. Whether you're big on bouquets, fancy the idea of flower petal-strewn aisles or simply love a good centrepiece, chances are you'll need a florist. And you're in luck: these are the best wedding florists to have on your radar in 2023.
The Country & Town House Responsible Buyers' Guide
Wonderful Wedding Florists To Have On Your Radar
Wild At Heart
The award-winning Wild at Heart has over 25 years of experience under its belt, led by British luxury florist Nikki Tibbles. Think beautifully colourful displays and trailing bouquets – perfect for a town (or stately hall) wedding.
EXPLORE: wildatheart.com
JamJar Flowers
Catering for both large-scale and intimate ceremonies, JamJar Flowers uses seasonal blooms to create dainty bouquets and floral decorations. Perfect for an ultra-cool, low-key city wedding.
EXPLORE: jamjarflowers.co.uk
XOXO
Aberdeen-based wedding florist XOXO offers contemporary takes on Scottish designs, with a focus on stunning Fair Trade flowers.
EXPLORE: xoxofloristaberdeen.co.uk
View this post on Instagram
The Great British Florist
After something a little different? This Cornish farm and florist has a gorgeous range of dried flowers that would rival any fresh bouquet.
EXPLORE: greatbritishflorist.co.uk
View this post on Instagram
Georgina Chapman Flowers
Georgina Chapman brings wedding dreams to life with vivid pops of colour, seasonal flowers (sourced from local growers) and elegant arrangements.
EXPLORE: gchapmanflowers.com
Pulbrook & Gould
This long-standing British florist brings its signature English country garden aesthetic to all its weddings, creating exquisite bouquets and extraordinary displays.
EXPLORE: pulbrookandgould.co.uk
View this post on Instagram
Featured image: Wild At Heart (c) Photograph by Chris Webb, Design & Production by Bespoke Events London