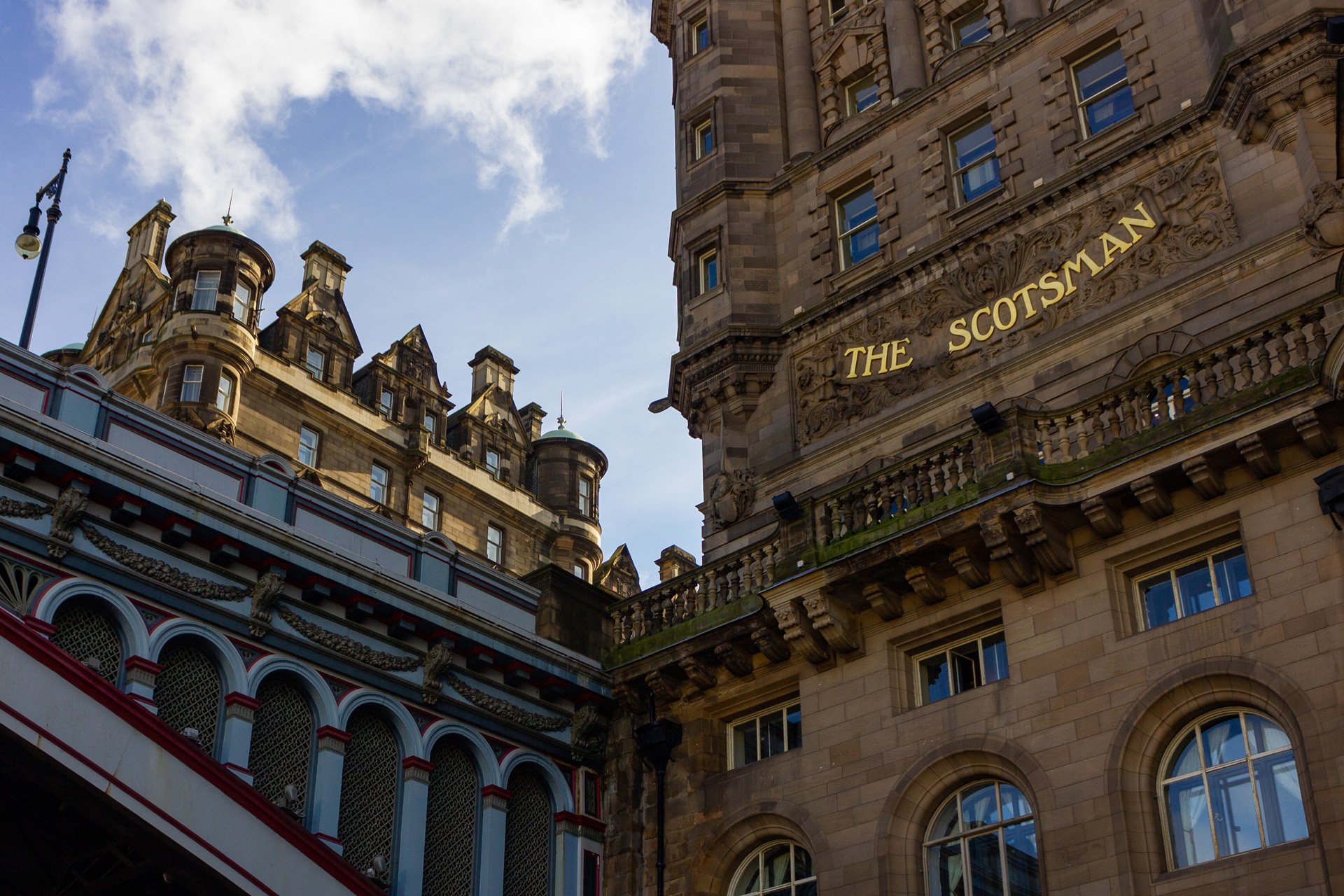 Picture Perfect: The Loveliest Cinemas In Edinburgh
---
Rain or shine, heading to the cinema is always a good idea. If you find yourself in the Scottish capital, make sure you pop into one of these beauties. Here are the loveliest cinemas in Edinburgh. 
The Best Cinemas In Edinburgh
Dominion Cinema
First opened in May 1937, the independent Dominion Cinema has remained in the Cameron family for its entire life. Today, it is home to four screens showing the latest releases, contrasted by timeless Art Deco surroundings. Opt for the 'first class' experience to order from the bar for delivery to your seat. 
Where? 18 Newbattle Terrace, Edinburgh EH10 4RT
BOOK IT: dominioncinema.co.uk 
View this post on Instagram
The Scotsman Picture House
Despite being one of the newer cinemas in Edinburgh, it's all old school sophistication at The Scotsman Picture House, a boutique 48-seater tucked away in The Scotsman Hotel. Think wood panelling, deep pile carpet, red leather armchairs with soft velvet cushions, accompanied by individual tables lit by the soft amber glow of empire lamps and equipped with handy USB points. Expect a schedule peppered with new releases, timeless classics and special screenings that you can enjoy before or after benefitting from 20 percent off the a la carte menu at sister venue The Grand Café for cinema ticket holders. Above all, The Scotsman doesn't precede its features with a deluge of ads, so sit back, relax, and enjoy the film you came for.
Where? The Scotsman Hotel, 20 North Bridge, Edinburgh EH1 1TR
BOOK IT: scotsmanpicturehouse.co.uk 
View this post on Instagram
The Cameo
Expect Edwardian splendour at The Cameo, a Picture House-run cinema that first opened as 'the King's Cinema' in 1914, making it one of Scotland's oldest movie theatres that is today a firm favourite on the Edinburgh International Film Festival circuit. Blossoming from its single-screen, silent-film roots, The Cameo was fitted for sound in 1930, and refurbished and renamed in 1949, and two new screens were added in the '80s.
Where? 38 Home Street, Edinburgh EH3 9LZ
BOOK: picturehouses.com 
View this post on Instagram
Everyman Edinburgh
Known nationwide for its premium cinema service, don't miss the Everyman Edinburgh. Perched atop the St James Quarter shopping centre, this new cinema has five state-of-the-art screens, with rooms bedecked with velvet sofas and retro patterns, from classic red to funky blues and oranges, to an uber cool black and white themed room. Expect a roster of new releases, independent flicks and classic favourites, alongside a calendar of events and live entertainment. 
Where? 502 St James Crescent, Level 5 – St James Quarter, Edinburgh EH1 3AE
BOOK: everymancinema.com 
View this post on Instagram
Summerhall Cinema
Edinburgh's vibrant art venue, Summerhall, is home to exhibitions, a bar and restaurant, and a year-round live music schedule, as well as one of the loveliest and most intimate cinemas in Edinburgh. Expect a programme moving between new releases and cult indies, with themed retrospectives often accompanied by inspiring talks.
Where? 1 Summerhall, Edinburgh EH9 1PL
BOOK: summerhall.co.uk 
Institut Francais
French speakers in Edinburgh should check the event listings at Institut Francais for regular screenings of French-language films. Magnifique!
Where? West Parliament Square, Edinburgh EH1 1RF
BOOK: ifecosse.org.uk