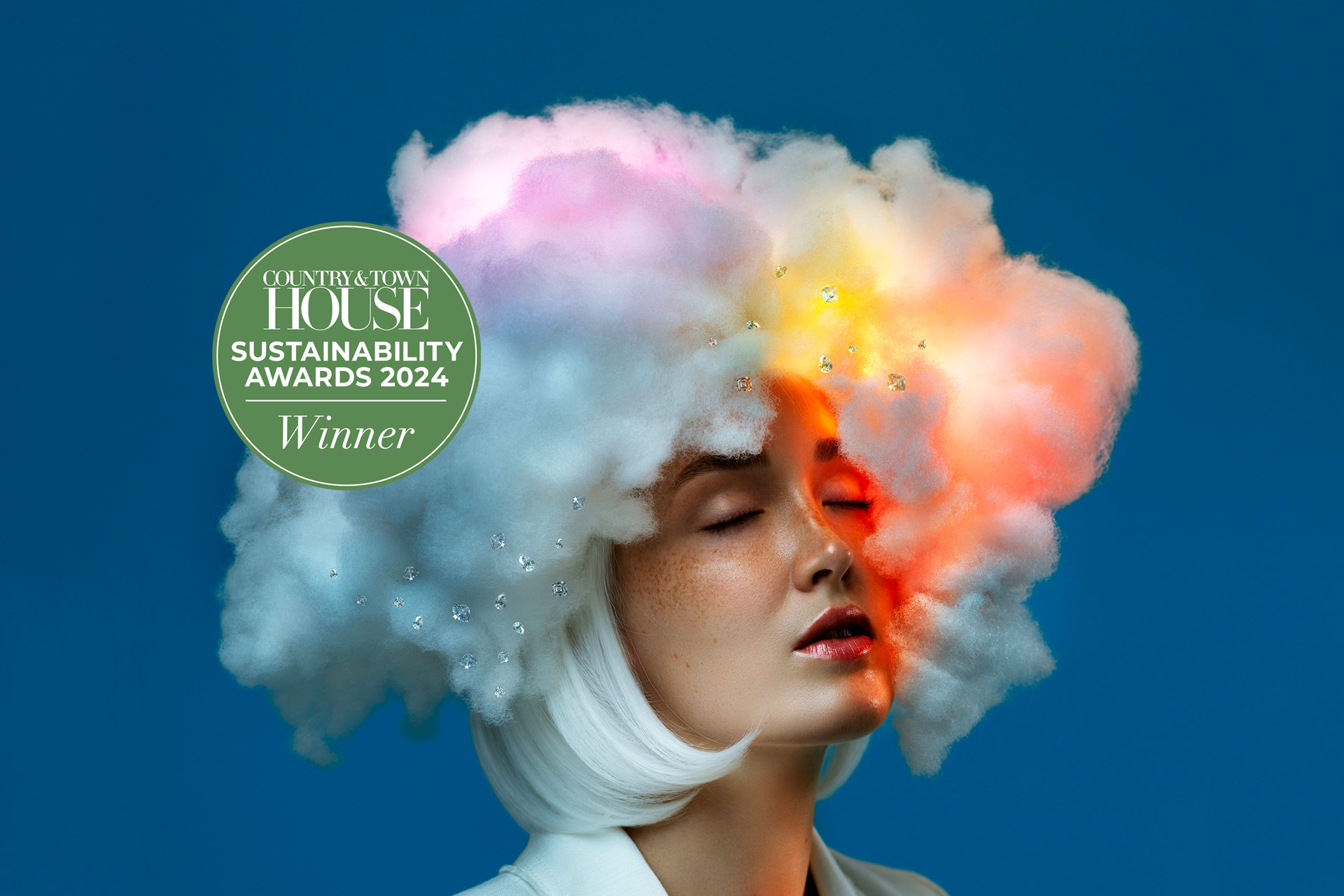 Country & Town House Sustainability Awards 2024: The Winners are Announced
See all the nominations here
Celebrating the people and brands who go above and beyond in our global fight against climate change. Here are our nominations for the Country & Town House Sustainability Awards, sponsored by Skydiamond – and find out the winners of each category on 14 November.
Country & Town House Sustainability Awards 2024
As the first glossy in the world to attain B Corp certification, Country & Town House takes sustainability seriously. Advocating for the brands that do better, the products that are kind to the planet and the people who are leaders of change, Country & Town House also understands that sustainability must be desirable, playful and fun, which can sometimes get lost in the story.  
This is why we have decided to launch our first ever Sustainability Awards, in conjunction with Journey to Zero, our annual live event that explores why luxury and sustainability must go hand in glove. Yes, brands must be considering their carbon footprint, eliminating waste and using materials that are long-lasting and from sustainable sources, but we are also looking for the brands and products with that little bit of magic. Whether through its design, story telling, beauty or desirability, we have to be able to connect with it.
How Do We Judge the Country & Town House Sustainability Awards?
We gathered a group of esteemed industry experts, from PRs, sustainability consultants, sustainable brand leaders, chefs, journalists, editors and activists (see below) to nominate the brands that they know are not just talking the talk, but walking the walk when it comes to really excelling at sustainability. Our aim was to spotlight a broad range of achievements, including those of influencers and journalists, as well as the products and brands which are helping to shape a kinder, fairer future, which is not based on just extraction and profits. These brands understand the impact of their businesses and are either already low-impact or working to significantly reduce it. They look at their businesses holistically, from materials and supply chains to packaging and staff welfare. 
But it's not just the highest ethical and social standards that make these brands and products stand out – they have to work and be beautiful too. 
The nominated longlist was shortened to a maximum of five brands/products/people per category, based on accreditations, published ethical and social missions and efficacy and design. 
The final category winners were voted on again by our panel with the aim of creating the ultimate list of go-to brands, products and people who are working hard to make a difference.  A special thanks to Skydiamond for sponsoring the awards.
Sustainable Fashion Influencer
Great influencers cut through to the mainstream and are not just heard in an echo chamber. These influencers have made a positive difference and  become a credible spokesperson on the issues surrounding fashion. 
NOMINATIONS

WINNER 
Lily Cole
Lily has championed environmentalism for a long time. She not only speaks at important conferences such as Davos, but she has also launched her own business, based on the gift economy, impossible.com. Her breadth of talent has ensured that she touches many audiences – whether it's through speaking, acting, writing or directing, Lily's voice is always powerful.
Sustainable Fashion Journalist
Good journalists can change the conversation. These writers have authority, know the subject in detail and always nail the right approach when talking about the fashion industry – its power, its creativity, its influence and its responsibilities.
NOMINATIONS 
WINNER
Tiffanie Darke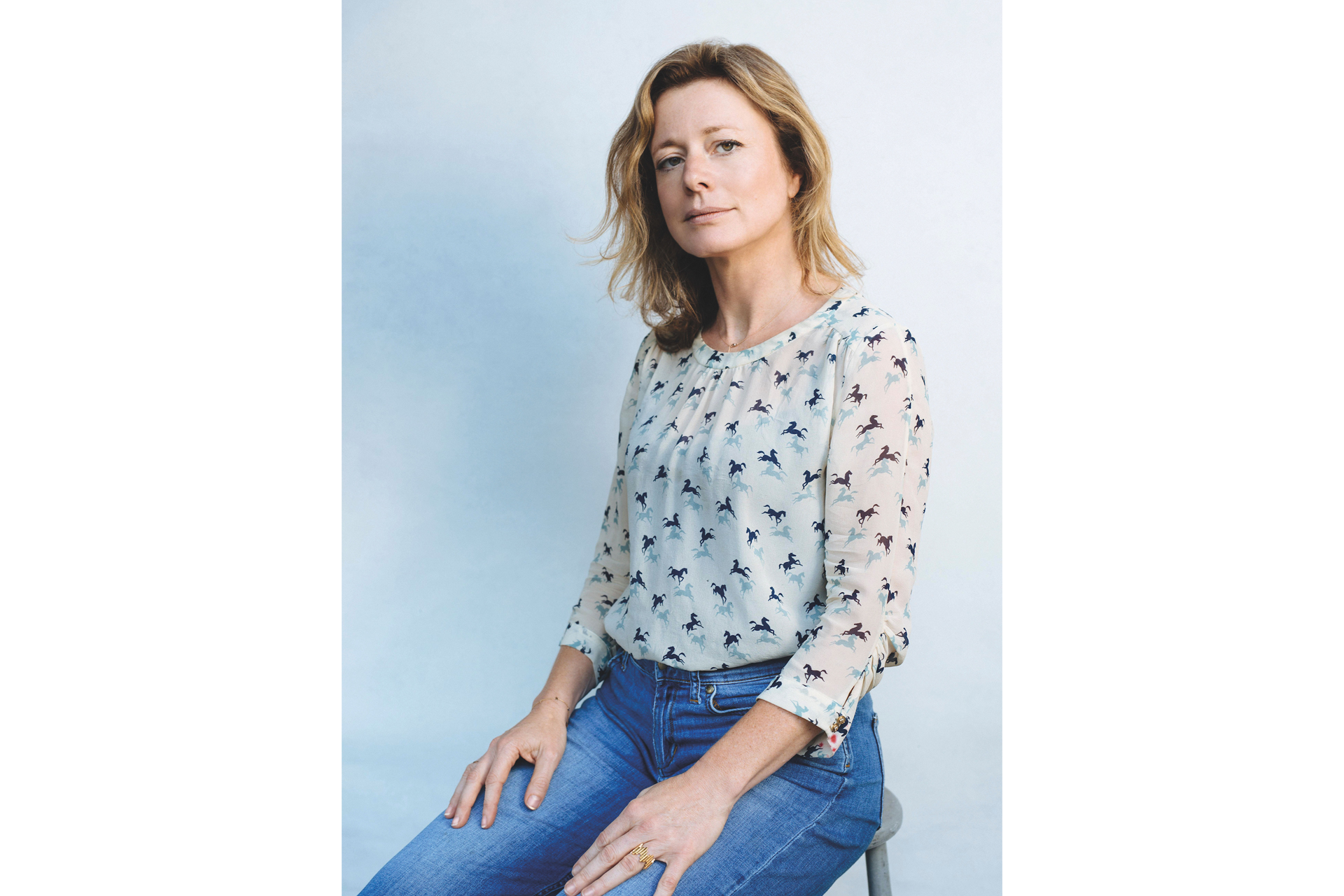 Tiffanie Darke loves fashion and, as editor of Sunday Times Style, it was her bread and butter. But it was when she found herself in lockdown, working for Harrods magazine that she had a volte face, realising that the fashion industry wasn't serving her anymore and she wanted to reset her relationship with it. She trained herself up at the Cambridge Institute, launched a Substack, It's Not Sustainable, and uses her writing and journalism talent to retell fashion's story – in a refreshingly inspiring way.
Sustainable Fashion Brand

A great sustainable fashion brand supports circularity — either through the used economy by upcycling materials otherwise discarded or through the soil-to-soil cycle of regenerative agriculture. These brand stands by these values and are also aspirational, beautifully designed and desirable. 
NOMINATIONS
WINNER
Stella McCartney
Stella McCartney needs no introduction as the leading light of responsible fashion. The brand's commitment to doing things better and showing how the industry can change is an inspiration to all – and other brands follow in its wake.
Sustainable Fashion Designer
These designers are changing the conversation around sustainability and leading the industry in terms of materials, communication, influence, coupled with beautiful, enduring designs.
NOMINATIONS
Stella McCartney of Stella McCartney
Amy Powney of Mother of Pearl
Gabriela Hearst of Gabriela Hearst
Kevin Germanier at Kevin Germanier
Elizabeth Giardina of Another Tomorrow
WINNER
Amy Powney of Mother of Pearl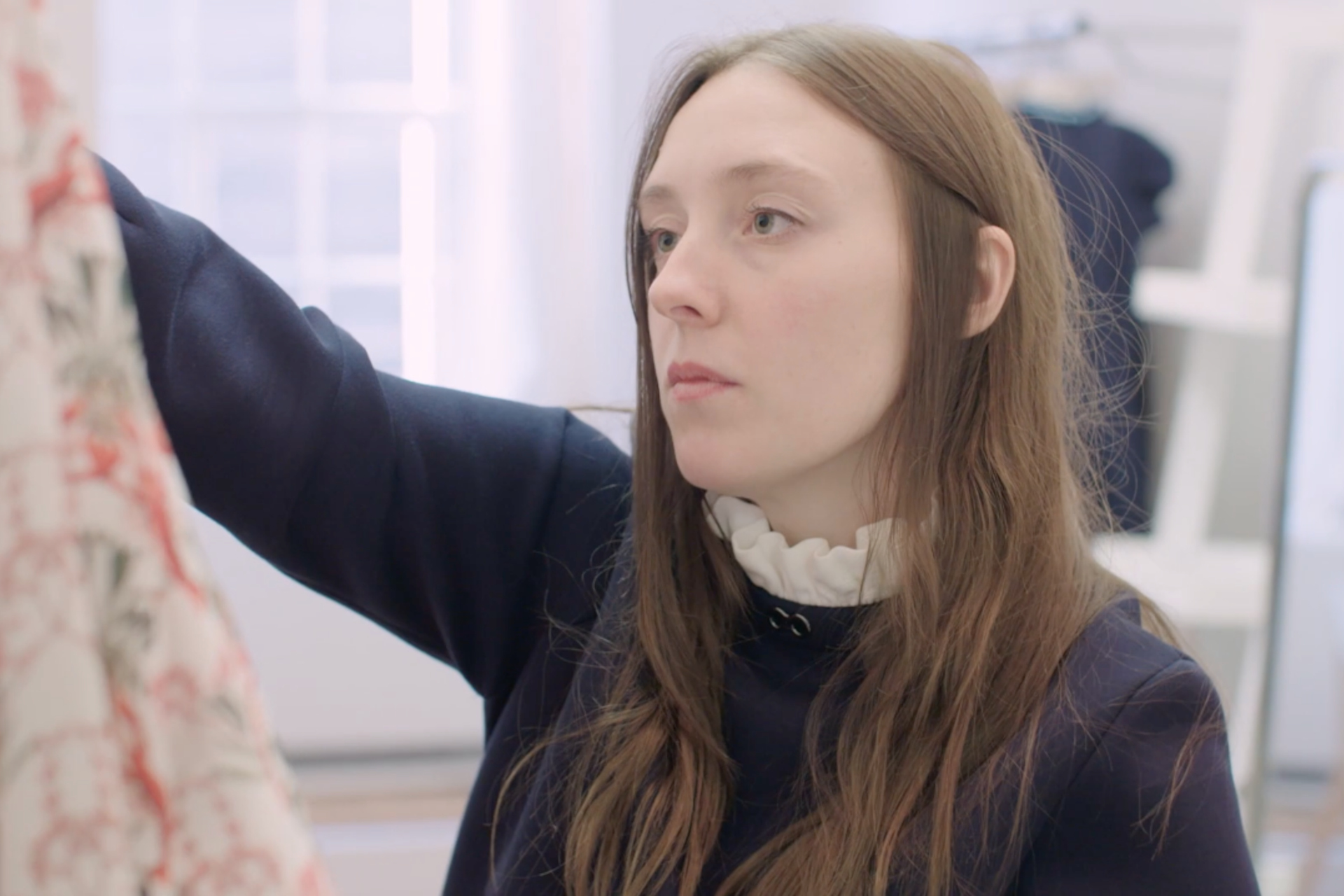 Amy Powney has been a pioneer in responsible fashion for the last 20 years and her voice and impact grow ever louder and stronger. Growing up on a Lancashire farm has informed her fashion journey, which is rooted in transparency and creating garments that are organic, traceable, socially responsible, and considerate of animal welfare, as well as beautiful to wear. Her recent film Fashion Reimagined aims to make sustainability more than just a buzzword. Amy is an ethical fashion force to be reckoned with.
Fashion Rental Site
Rental is growing in popularity and awareness as a way to feed into circularity and buy less. These sites offer great service, quality products and score highly on delivery and cleaning too.
NOMINATIONS
WINNER
Cercle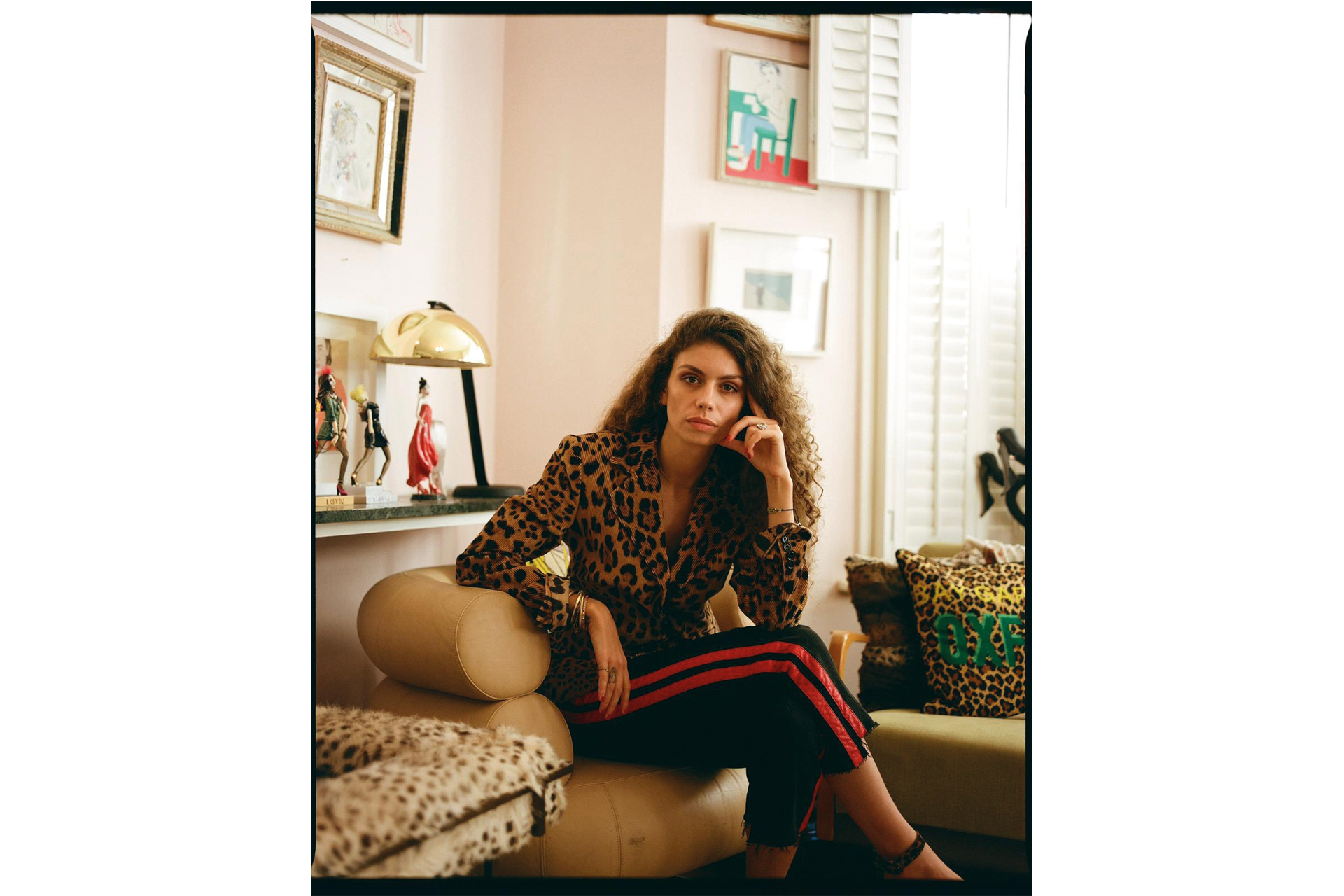 Rental is on the up, but sometimes a more personal touch is needed to ensure you feel your very best Cinderalla. Cue Cercle's founder, Coco Baraer Panazza, fashion lover and the daughter of a French-Italian seamstress, who has curated a collection of entirely unique and treasured pieces. Get on her list and you'll be invited to her Maida Vale apartment for dressing up. This is haut rental.
Pre-Loved Site
Second-hand shopping is de rigueur nowadays with vintage and preloved no longer relegated to the second division, but positively an exciting choice. These sites are beautifully curated, offer brilliant user experience, design and excellent and interesting stock.
NOMINATIONS
WINNER
Vestiaire Collective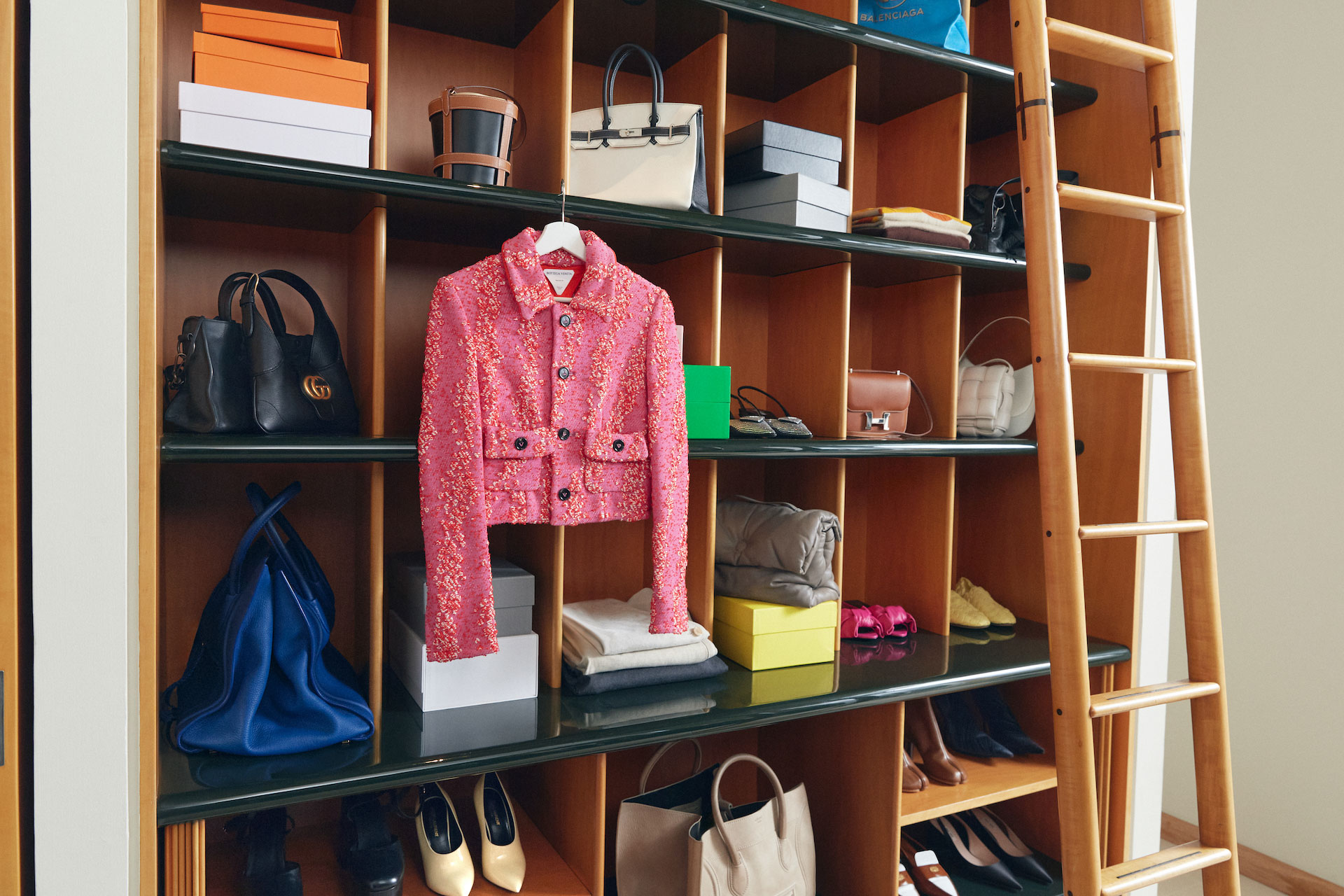 Vestiaire Collective has millions of users worldwide, a huge inventory of pre-loved luxury items, with thousands added daily to ensure a wide range of choice and a trusted authentication process. Judges loved their community aspect too.
Sustainable Accessory Brand
The finishing touches are important. They can make or break an outfit. These brands offer peace of mind in terms of communications, materials, supply chains, circularity services, longevity and style. 
NOMINATIONS
WINNER
Elvis & Kresse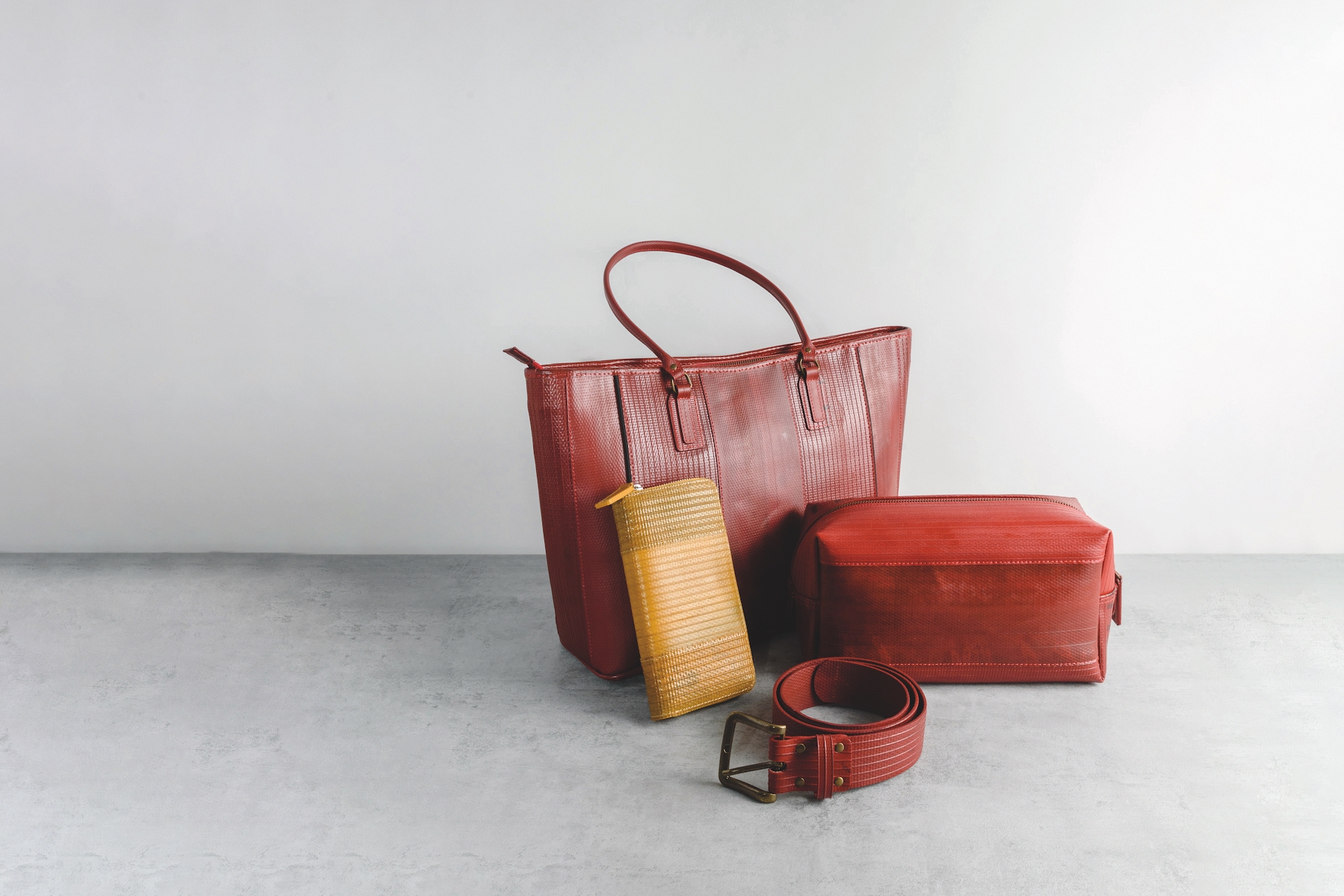 Elvis & Kresse is a blueprint of what business as a force for good means. Its mission started with solving a problem of what to do with old discarded firehoses, and led to founding a certified social enterprise brand. A founding UK B Corp, Elvis & Kresse transforms discarded materials into beautiful and long-lasting lifestyle accessories, while also donating 50 percent of its profits back to charity.
Sustainable Footwear
Apparently women are said to buy 268 pairs of shoes over their lifetime, many of which are sneakers. These brands take that responsibility very seriously, conscious of their environmental impact from materials to circularity. 
NOMINATIONS
WINNER
Vivobarefoot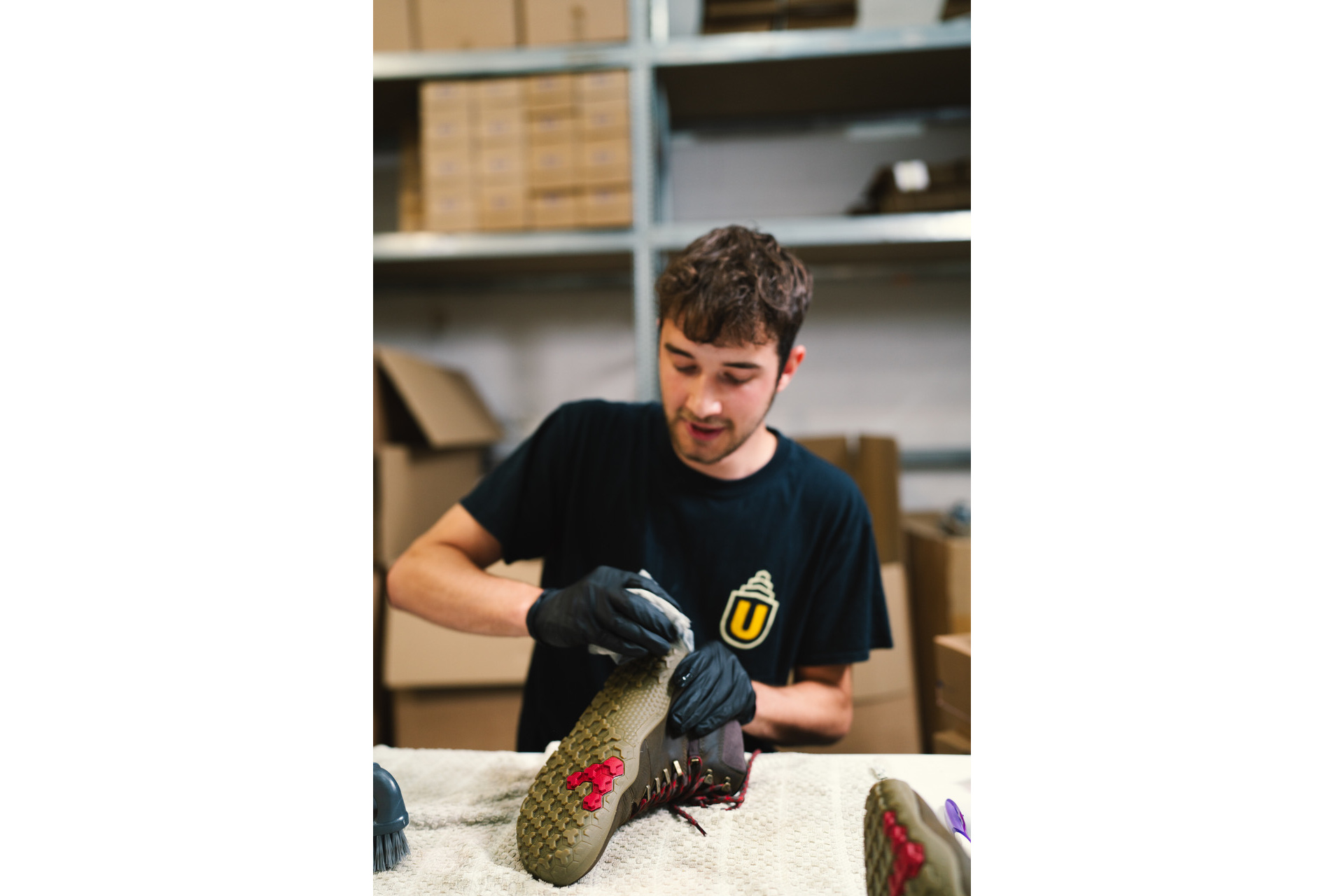 Vivobarefoot is a trailblazer in the regenerative business space, valuing economic, environmental, and social capital, as well as equality. With its vision to reconnect people to nature and their potential through regenerative footwear, its commitment to sustainability spans every part of the business and includes a recycling program called Revivo Take Back.
Sustainable Jewellery Brand

Jewellery is remarkable personal. These brands ensure they use sustainable materials, have ethical supply chains and safe working environments and create beautiful pieces.
NOMINATIONS
WINNER
886 The Royal Mint
Using precious metals recovered from discarded laptops and smartphones for its sustainable gold jewellery collections and silver reclaimed from discarded x-ray films for recycled silver, makes Royal Mint one of the most innovative companies using repurposed materials for jewellery-making, which is all hall-marked. There are accessibly priced pieces too, which makes it affordable for more.
Sustainable Beauty Influencer – Sponsored by Molton Brown
These influencers take beauty seriously and talk about it honestly, cutting through the noise.  
NOMINATIONS
WINNER
Jessica DeFino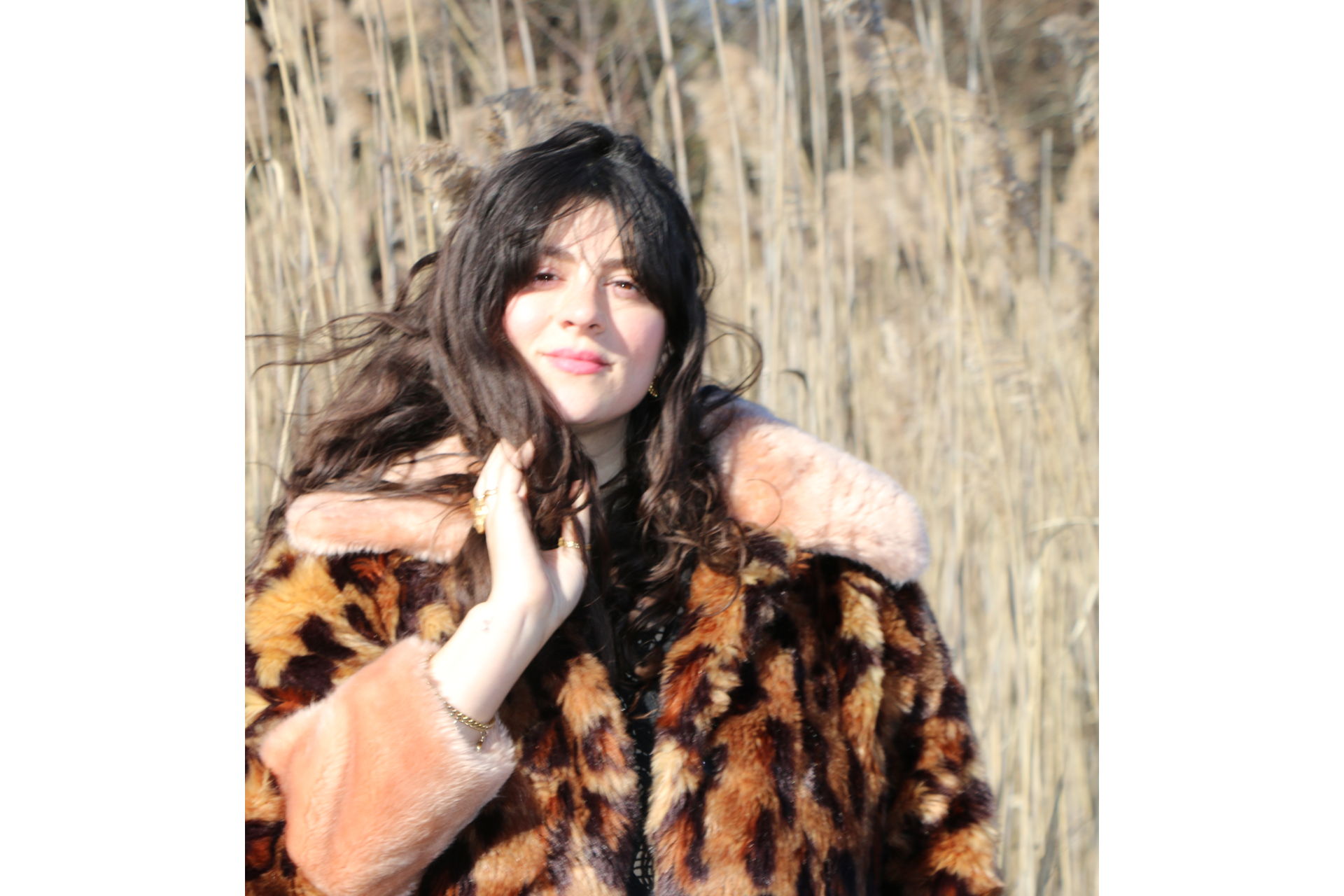 Described as 'the woman the beauty industry fears the most', Jessica DeFino is no ordinary beauty writer. Through her popular newsletter, The Unpublishable (88,000 subscribers and counting), and her new agony aunt column Ask Ugly in The Guardian, she challenges beauty culture and consumption, breaking down the often-unsavoury practises of many players in the industry, and shedding light on how it often encourages overconsumption, and mental health and body image issues.
Vegan Cosmetics Brand
These brands are free from all animal and animal-derived ingredients (such as honey, beeswax, lanolin, gelatin, silk, pearl, collagen, cholesterol, and carmine), but are also be high performing, effective and beautifully designed.
NOMINATIONS
WINNER
Milk Makeup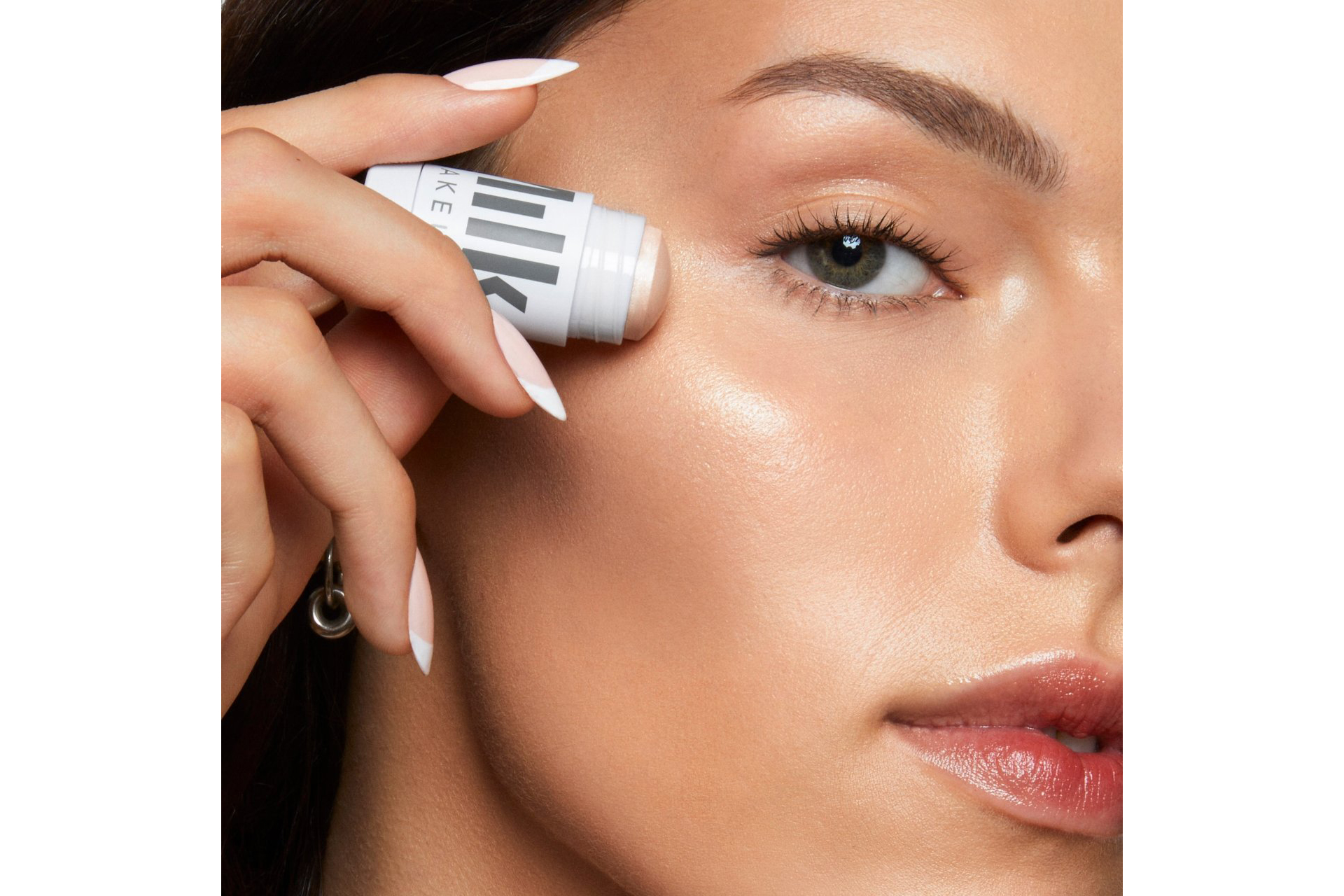 Milk Makeup is an outstanding vegan and cruelty free make-up brand. The range is completely free from harmful ingredients including plastic microbes, parabens, sulphates and others nasties and deliveries come in packaging that is almost 100 percent recyclable, all made in the USA. It is looking into more refillable options where possible and are big supporters of BIPOC and LGBTQIA+ communities.
Cruelty-Free Cosmetics Brand
These brands offer peace of mind when it comes to not being tested on animals, but they are also high performing, effective and beautifully designed.
NOMINATIONS
WINNER
Chantecaille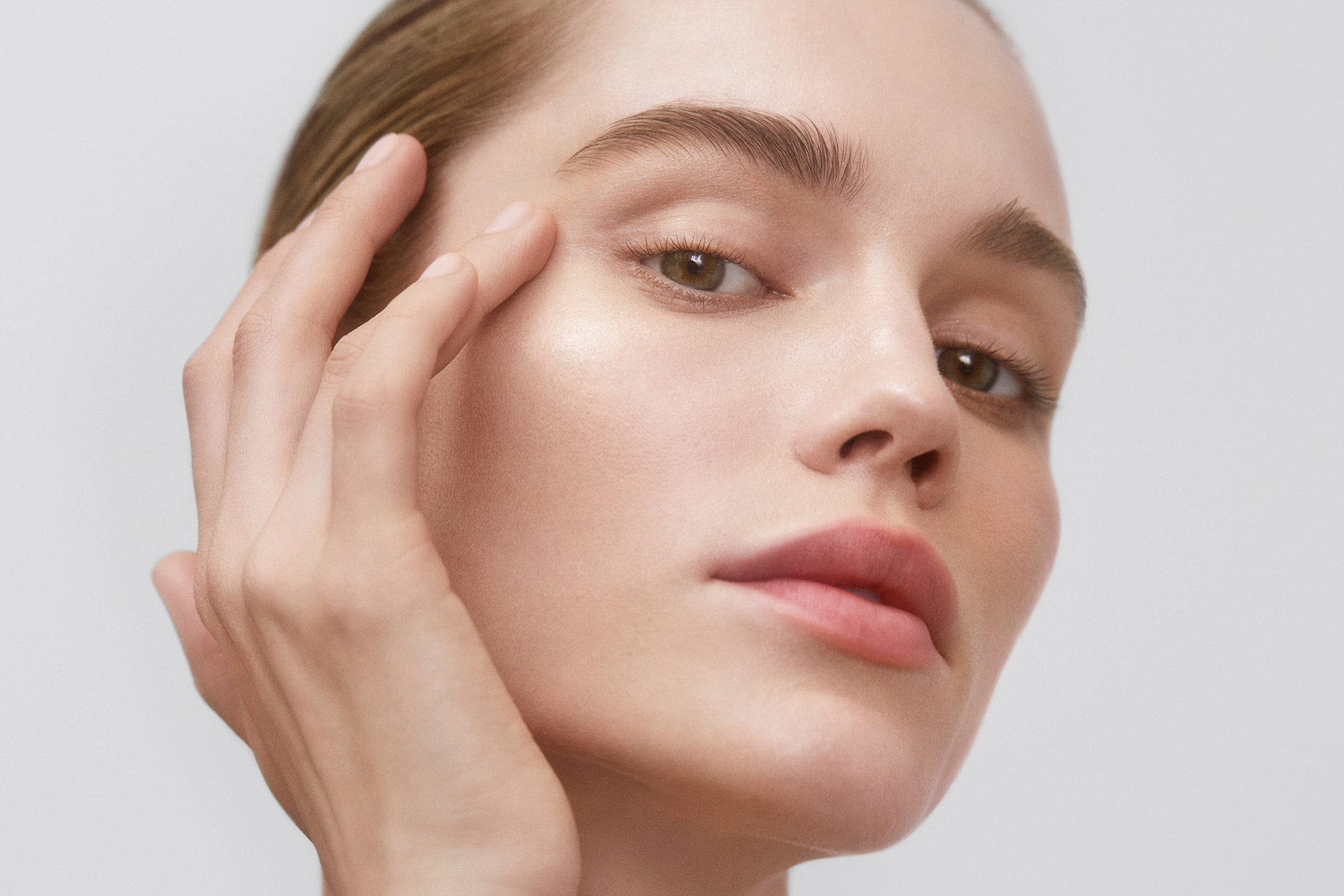 Chantecaille has been rooted in philanthropy from the off when it was launched by Sylvie Chantecaille 25 years ago, supporting 34 philanthropy collections and donating more than $3 million on behalf of various conservation projects. Not only are its products wonderfully animal-cruelty free, they are also beautifully presented, utterly effective and use botanicals that are sustainably derived. A truly luxurious and ethical brand.
Organic Bath, Body, Beauty Brand – Sponsored by Yves Delorme
These brands use ingredients that have been grown organically and adhere to a strict set of criteria to sustain the health of wildlife and nature, and are also high performing, effective and beautifully designed.
NOMINATIONS
WINNER
Neal's Yard Remedies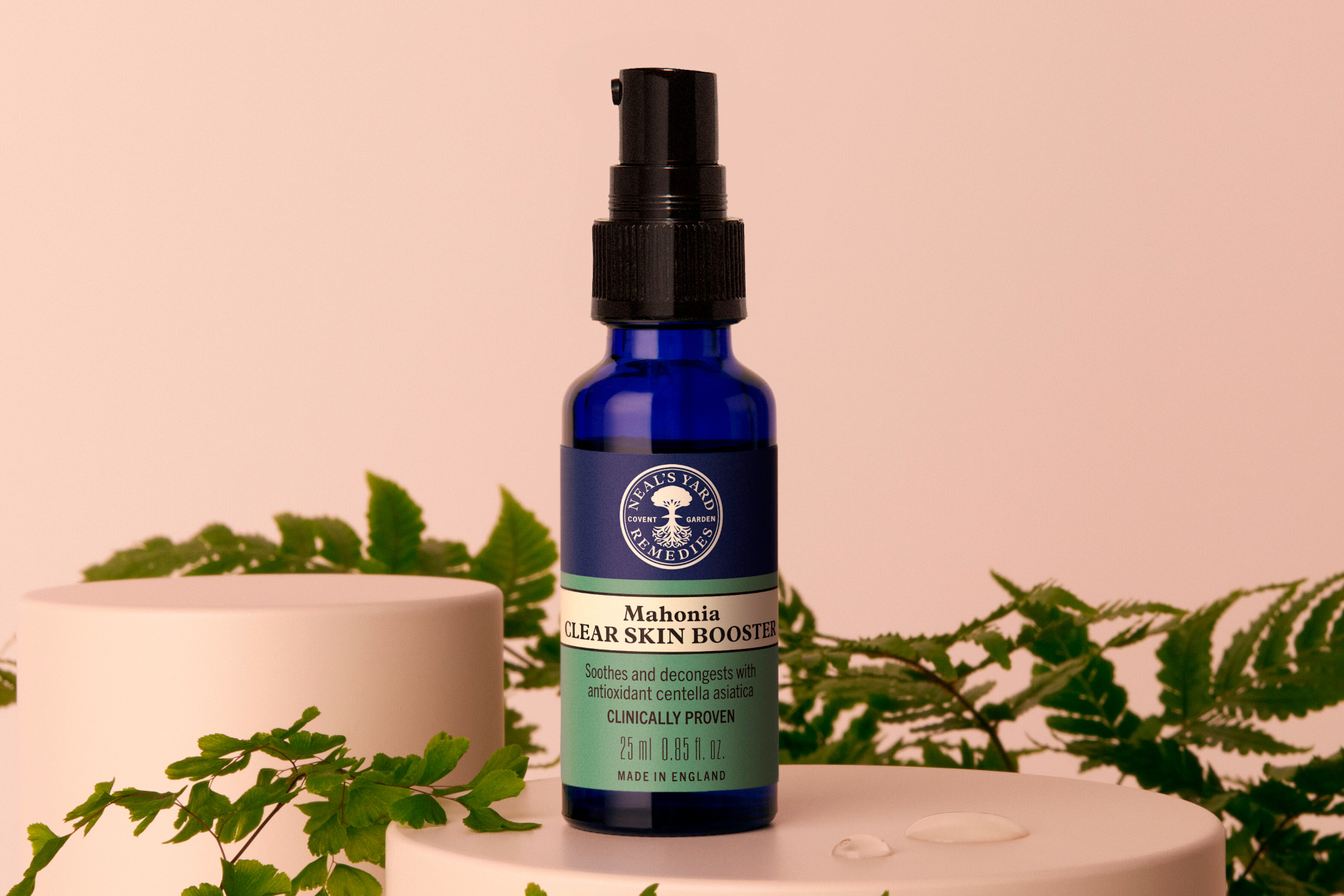 Neal's Yard has been a trailblazer in organic body and skincare for over 40 years, always advocating for nature first. Current owners, Anabel and Barnabas Kindersley, uphold the original values around products being organic, natural, pesticide-free, and cruelty-free. And they are all made in the brand's eco-friendly factory in Dorset, where the flowers are grown and harvested by hand. Anabel herself is an influential advocate for protecting and enhancing biodiversity, particularly with regard to bees, and has spearheaded many campaigns and is always ready to fight with the government over their policies.
Sustainable Perfume
These brands use natural ingredients that can help support biodiversity and avoid toxic synthetics, have sustainable practices embedded in their operations and smell and look divine too. 
NOMINATIONS
WINNER
Ffern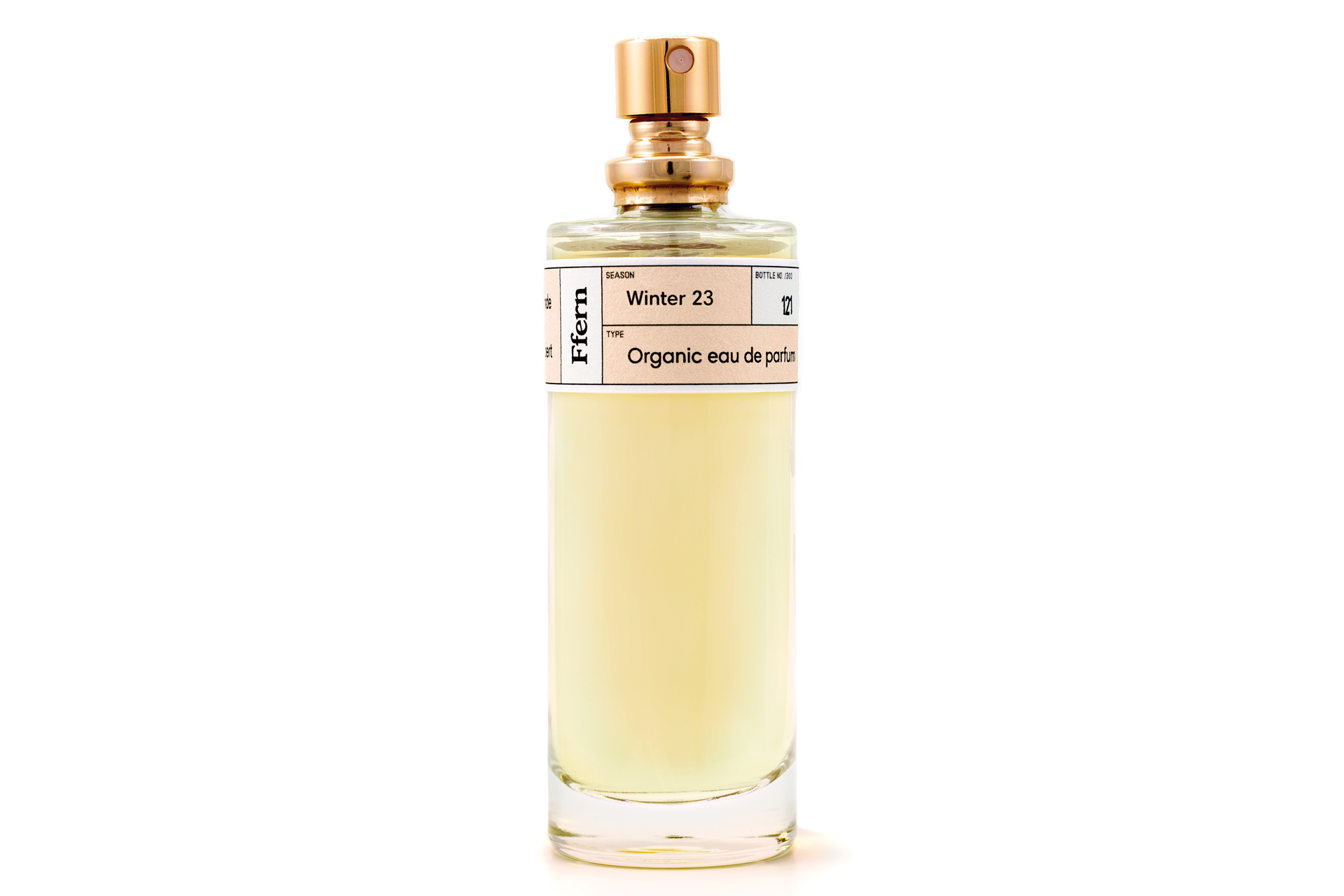 Ffern has a truly sustainable ethos, only crafting the bottles of scent that have been ordered on its ledger system. Based in Somerset, it was the first perfume brand to have completely plastic-free packaging and its scents smell absolutely divine to boot.
Refillable Bath, Body or Beauty Brand
Offering refills is a gamechanger in terms of packaging and wate. These brands make it easy, as well as gorgeous. 
NOMINATIONS
WINNER 
Faith in Nature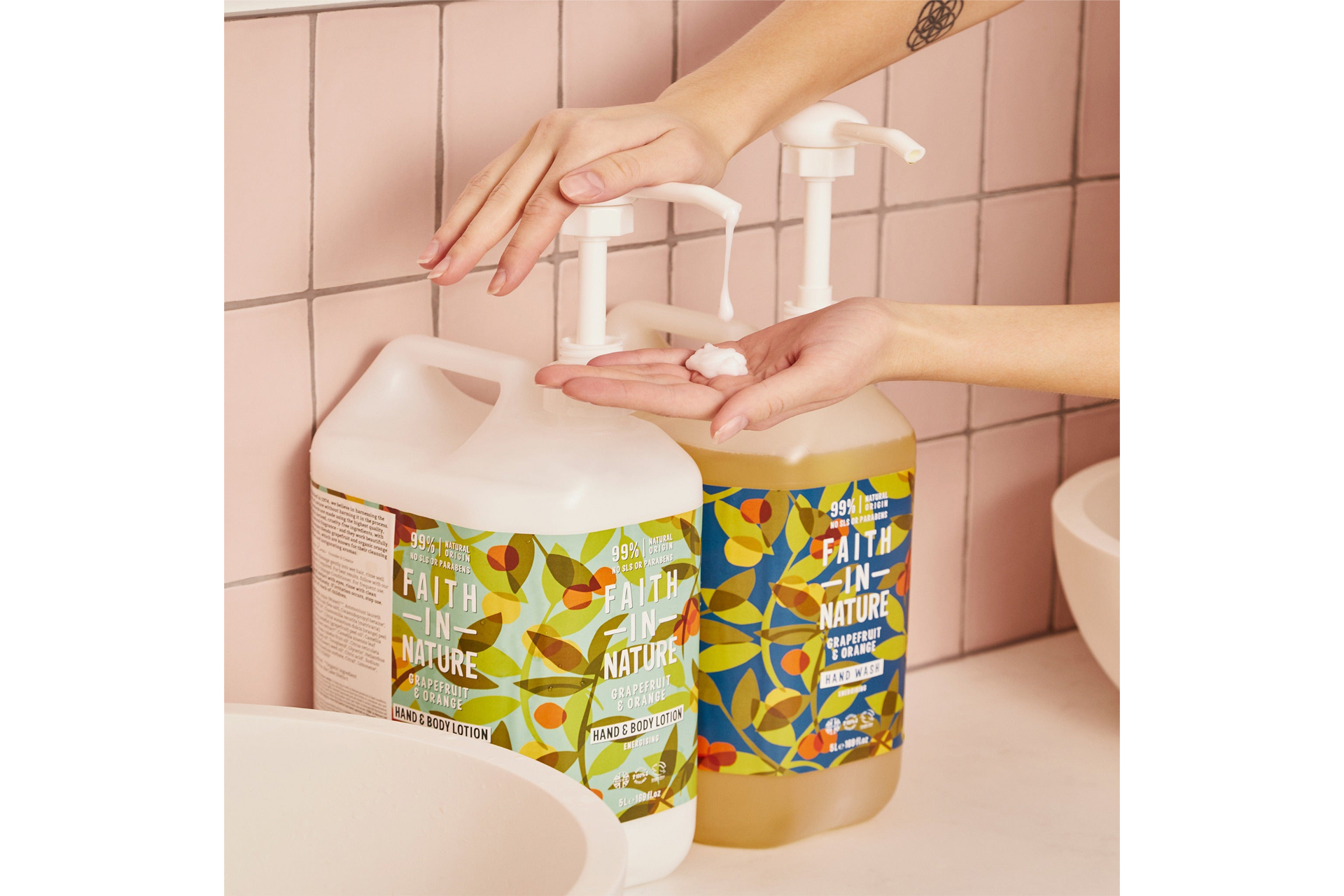 The British B Corp was founded by the pioneering Rivka Rose in 1974, with the aim of reconnecting people with the natural world. Today, it has refill stations for its shampoos, conditioners, body wash, laundry liquid (you get the idea) around the country, so customers only need to invest in one plastic bottle for life.
Plastic-Free Bath, Body or Beauty Brand
Keeping plastic out of supply chains is really important to lessen our dependence on petrochemicals, as well as the effect on our health. These brands do it best and beautifully.
NOMINATIONS
WINNER 
SBTRCT
Launched by Ben Grace in 2020 so that 'you no longer have to leave your ethics at the bathroom door', SBTRCT (pronounced Subtract) is a brilliant new entry into the plastic-free beauty world with its solid-state products that don't compromise on efficacy.
Sustainable Candle/Home Fragrance brand
Many candle brands use synthetic materials which produce polluted air in your home. These brands all use natural ingredients such as beeswax or soy wax which do not create toxins. These brands offer candles that are also long-lasting, smell delicious and have great packaging. 
NOMINATIONS
WINNER
Rachel Vosper
Rachel Vosper's hand-poured candles are a truly luxurious treat – she also works with retailers and hotels to provide their spaces with her delicious bespoke scents. Her packaging is designed to be repurposed and she offers a refill service which is now making up 40 percent of her business.
Sustainable Cleaning Brand
We often forget about our cleaning products but most bring toxins into our homes. These brands are non-toxic, have less or no plastic, can be refillable and are super effective too. 
NOMINATIONS
WINNER
Seep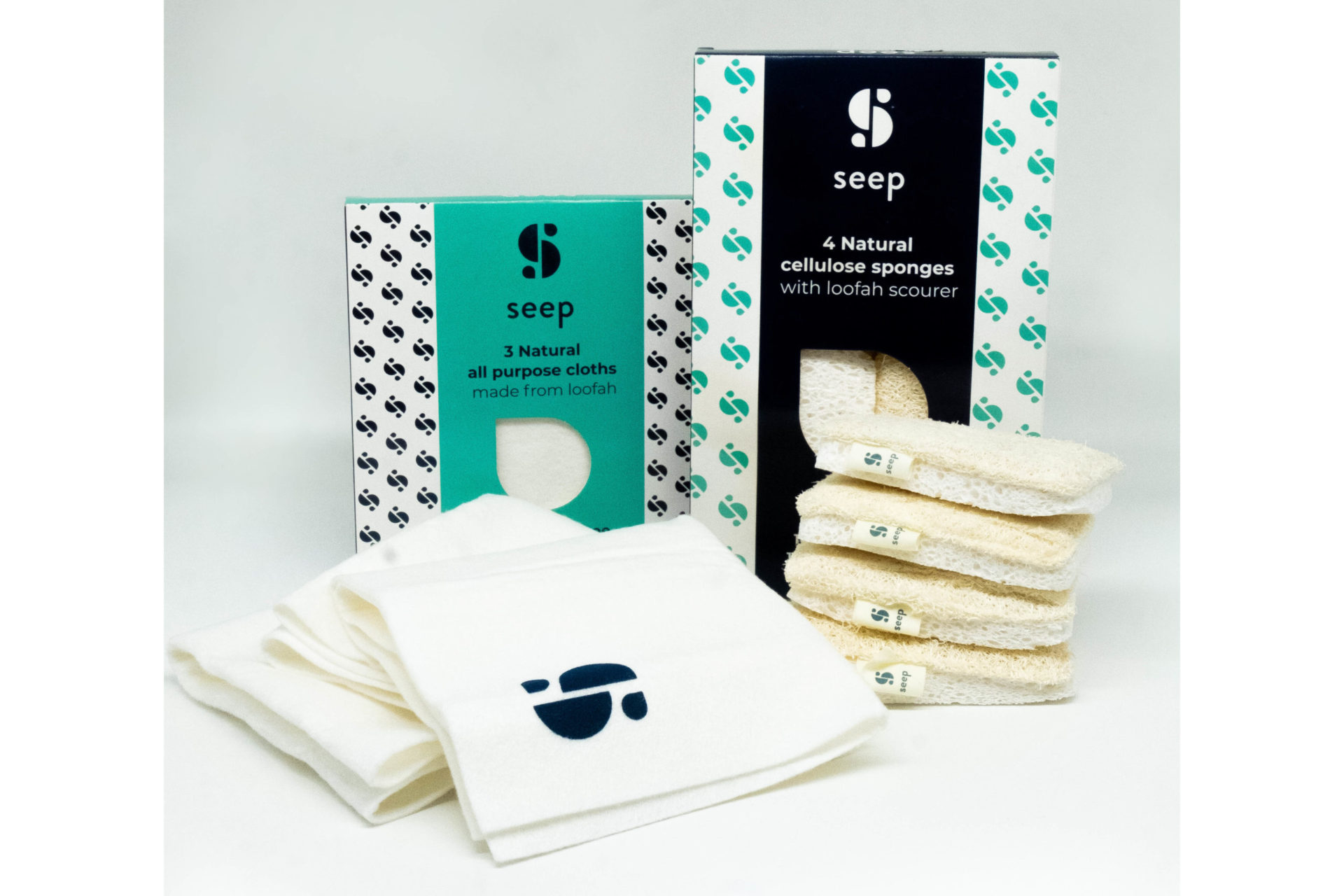 Laura Harnett is the energetic and totally focused founder behind B Corp brand Seep, which is helping to shift the home-cleaning industry into being plastic-free, circular and compostable. Working hard on her products, she constantly seeks to improve every element and achieved a position on the Amazon Sustainability Accelerator programme this year.
Sustainable Florist
Everyone loves flowers, but some fly thousands of miles around the world to cheer you up and are grown using unsustainable practices. These businesses use environmentally friendly practice, limit plastic in the supply chain, ensure everything is recyclable or compostable and always have beautiful blooms to boot.
NOMINATIONS
WINNER
Bloom & Wild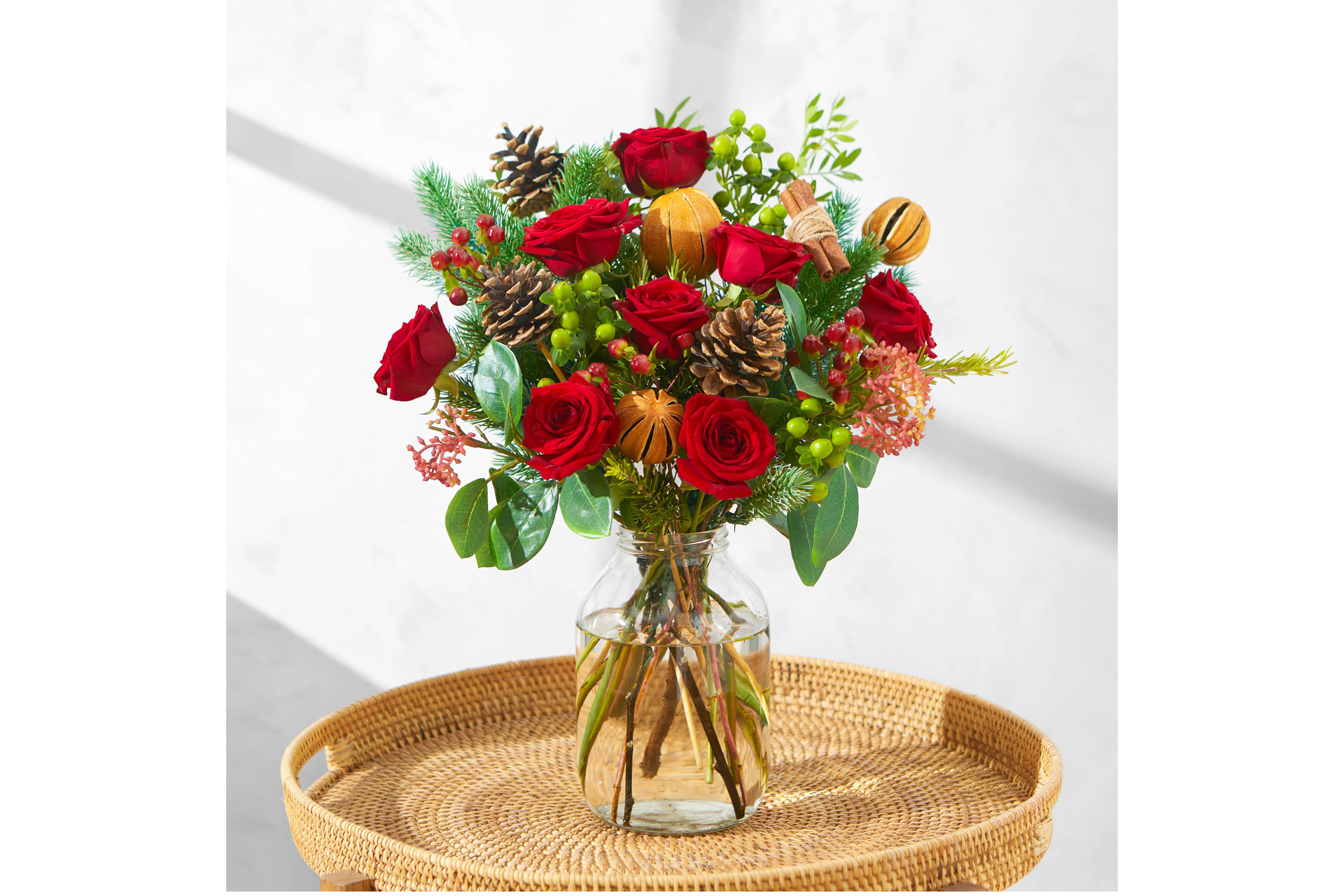 Bloom & Wild delivers beautiful flowers in packaging that is 100 percent recyclable, made from FSC-certified recycled cardboard and ribbons that were once plastic bottles. Even the stickers, paper flower food sachets and flower nets are recyclable or compostable. It is also a carbon-neutral company and source its flowers and plants from environmentally aware growers. Going even further, this lovely brand has launched TLC Plants, which offers customers the chance to buy damaged or tired plants that would otherwise be discarded.
Sustainable Chef
These chefs reduce food waste, eliminate added chemicals and processing from food and source locally and seasonally when possible. And also deliver incredible dishes.
NOMINATIONS
Chantelle Nicholson from Apricity
Adam Handling from Frog
Skye Gyngell from Spring
Doug McMaster from Silo
WINNER
Skye Gyngell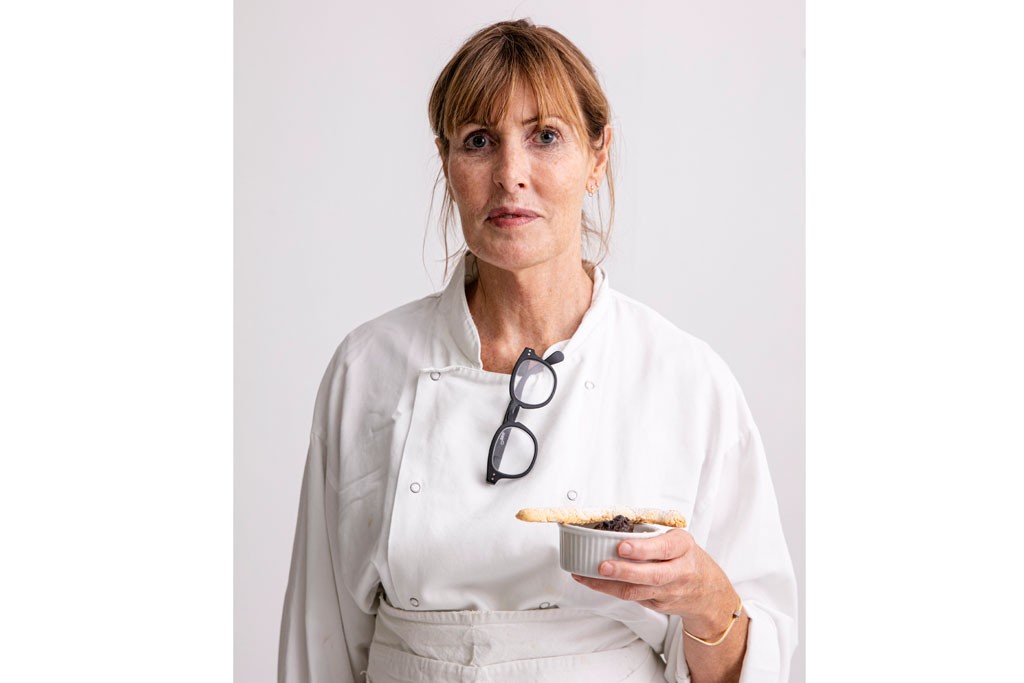 Skye Gyngell has always put sustainability and seasonality at the heart of her incredible cooking. Her sourcing is impeccable and she is focused on eliminating single-use plastic and reducing food waste from her restaurant Spring.
Sustainable London Restaurant
These restaurants in London excel in reducing energy use, making deliveries more sustainable, use ingredients that create fewer emissions and turn food waste into compost – at the very least. They also serve up outstanding food. 
NOMINATIONS
WINNER
Silo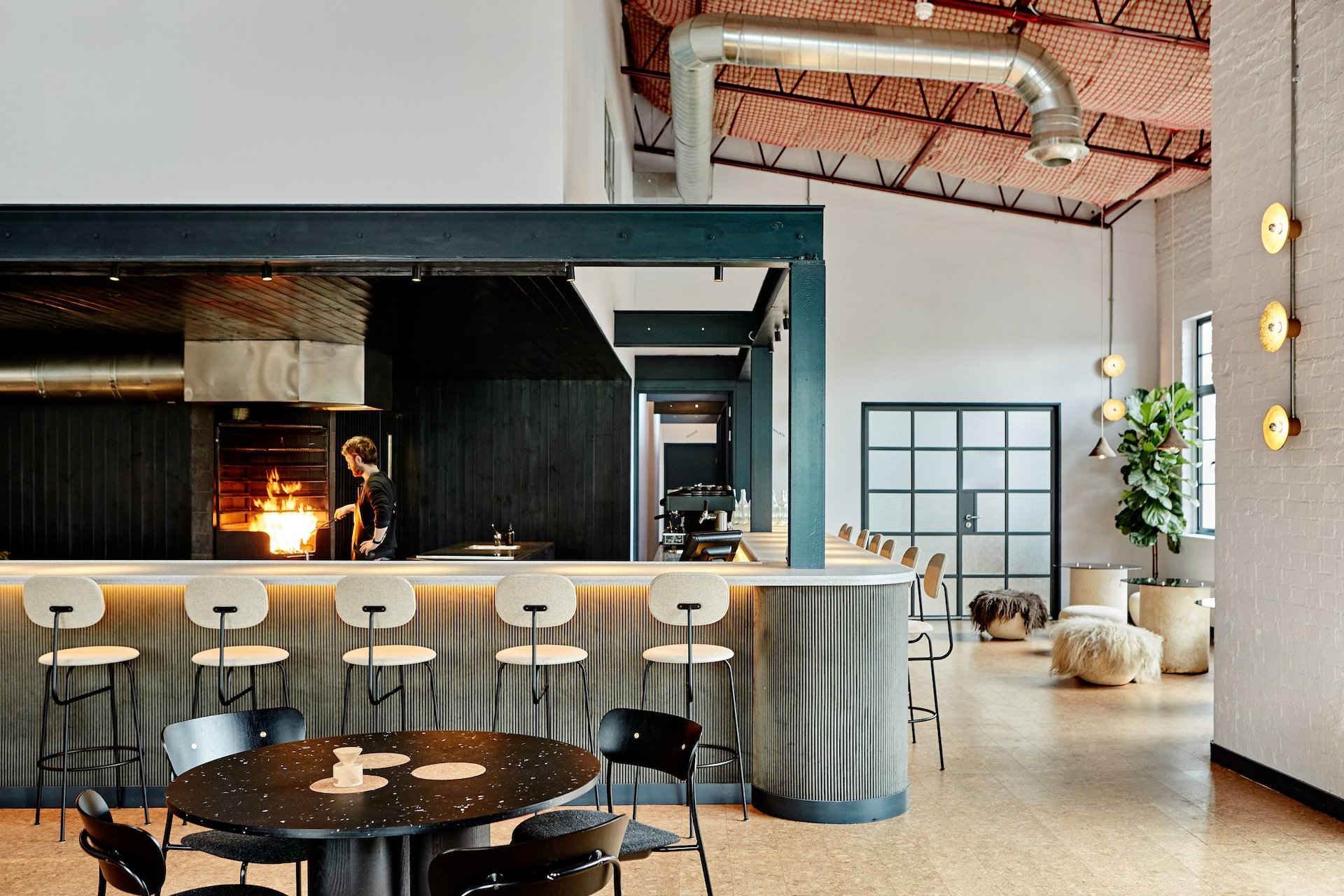 Silo is a pioneer of zero-waste dining. Helmed by Doug McMaster, Silo applies circular thinking, upcycling and on-site farming as just some of the processes used to close the loop on food production. It is truly innovative and a blueprint for other restaurateurs to do better.
Sustainable Country Restaurant – Sponsored by Polestar
These restaurants outside of the capital  excel in reducing energy use, making deliveries more sustainable, use ingredients that create fewer emissions and turn food waste into compost – at the very least. They also serve up outstanding food. 
NOMINATIONS
WIlding Kitchen at the Knepp Estate
WINNER
The Bull Inn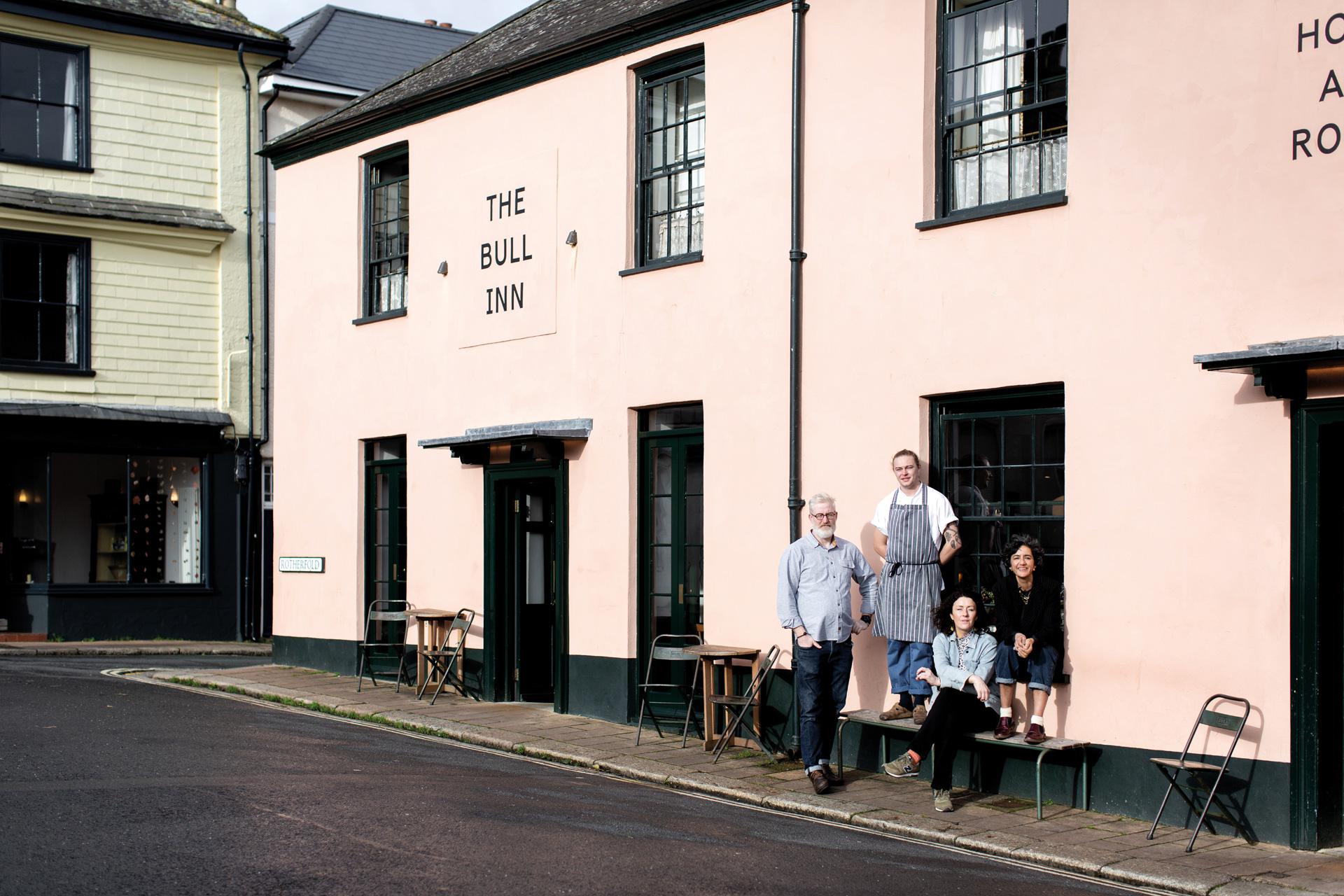 'Get politicised and challenge your MP,' is the campaigning message from owner of The Bull Inn, Geetie Singh-Watson MBE. She and her husband bring a holistic sustainable ethos to their magical pub in the most inventive ways and believe in always doing better.
Regenerative Food Brand
Regenerative foods help improve the soil and biodiversity health at the start of the food system – improving the health, wellbeing and livelihoods of everyone along the chain. These brands do this best. 
NOMINATIONS
WINNER
Wildfarmed
Wildfarmed is changing the way we grow our crops. Its regenerative method, which priorities soil health and biodiversity with cover crops and diverse pasture mixes, not only protects and improves soil and biodiversity but also provides nutrient-dense food that has brilliant health benefits for people to. With Marks & Spencer, Abel & Cole, Zizzi and ASK Italian using Wildfarmed flour in their products, its aim is to bring this way of farming to the masses.
Regenerative/Biodynamic Farm
Regenerative farming improves soil and biodiversity, as well as being a great educator, influencing other farms and farmers, as well as local communities. It supplies great products to regenerative food brands or sells its own, offers education tours and encourages visitors to get involved. 
NOMINATIONS
WINNER
Riverford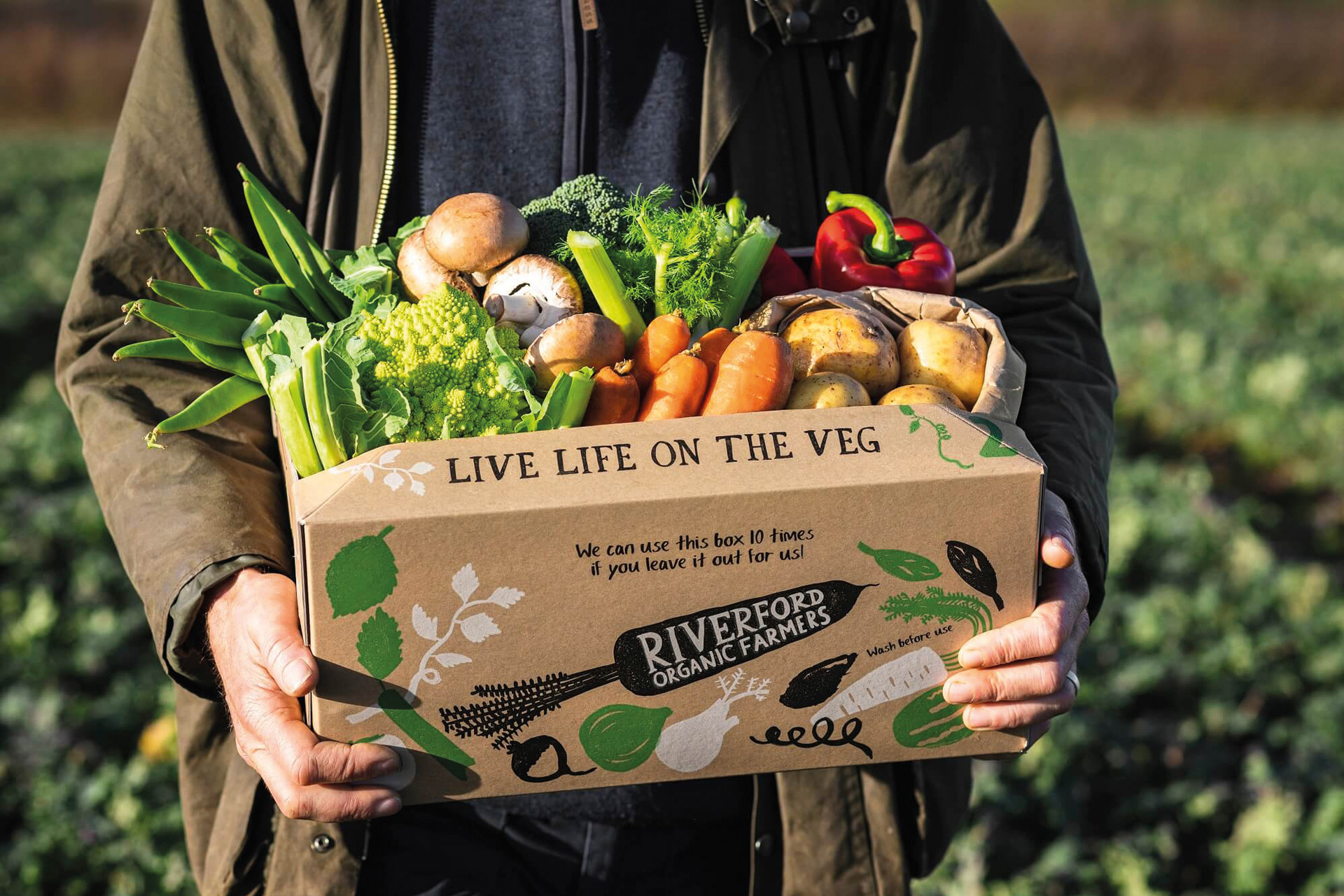 Riverford Organic Farmers has long been considered a leading regenerative farm and continues to shine a light for other farms looking to change their practices. It, of course, farms organically, using crop rotation and no-till farming, and is aiming to achieve net-zero carbon emissions by 2030. It is also employee owned and guarantees the Real Living Wage. A true pioneer for what a regenerative business can be.
The Country &Town House Sustainability Awards Judging Panel