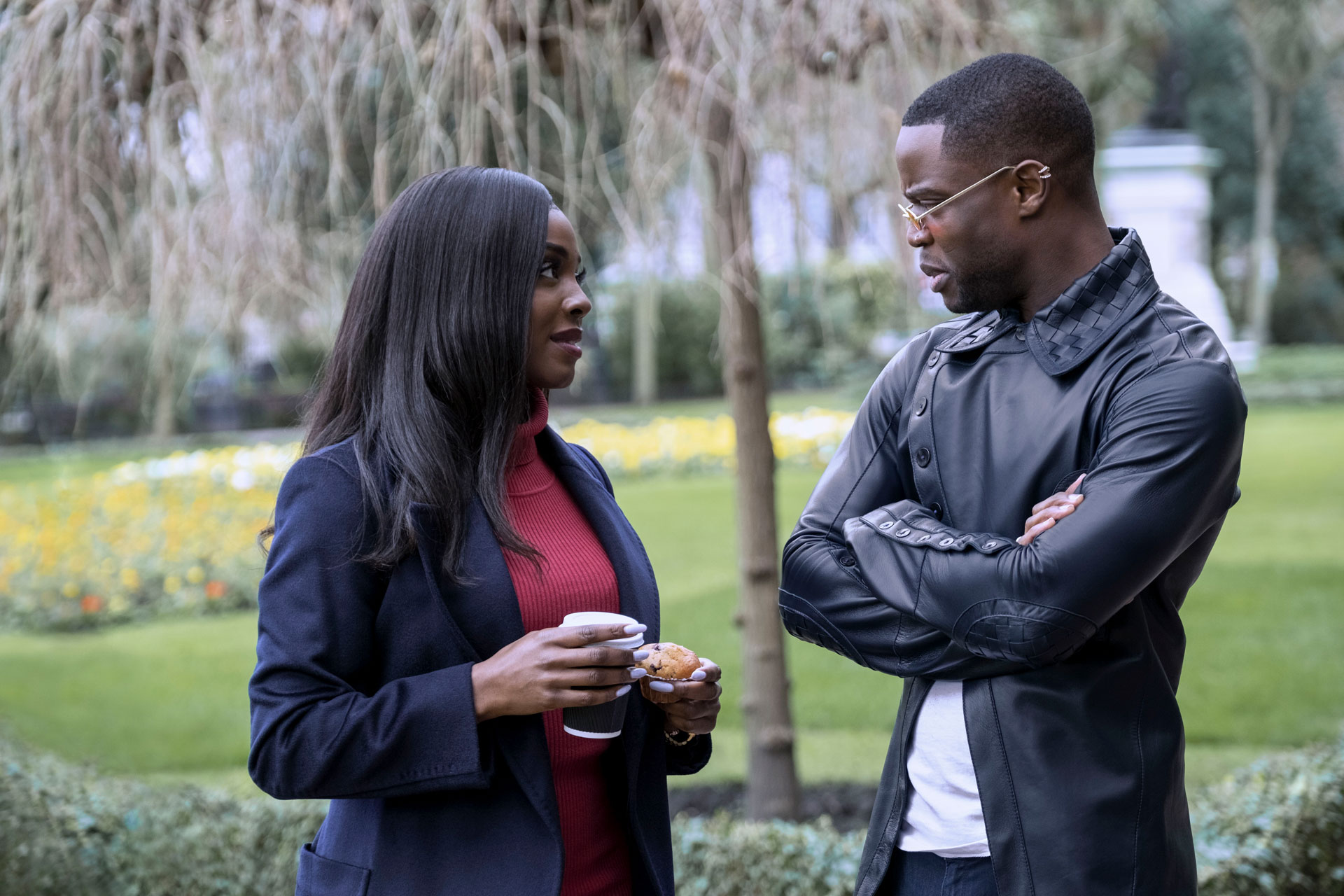 Deborah Ayorinde on New Drama Riches
---
We hear more about ITV's much-anticipated new series from one of its stars
We've still got a few months until Succession returns to our screens – but in the meantime, there's a new drama of the same ilk to get our teeth stuck into. ITV's new six-part series Riches, premiering this December, follows the exploits of a super-rich family called the Richards, headed up by Stephen Richards (Hugh Quarshie), who owns Flair & Glory, a Black hair and beauty empire. He stars alongside Deborah Ayorinde as his estranged daughter Nina, who returns to the UK after Stephen suffers a stroke. Ayorinde is best known for her role in Amazon Prime series Them, but we've also seen her in the Girls Trip movie. Ahead of the launch of Riches, we caught up with the British-Nigerian actress to hear all about her life on and off screen.
Deborah Ayorinde on New Drama Riches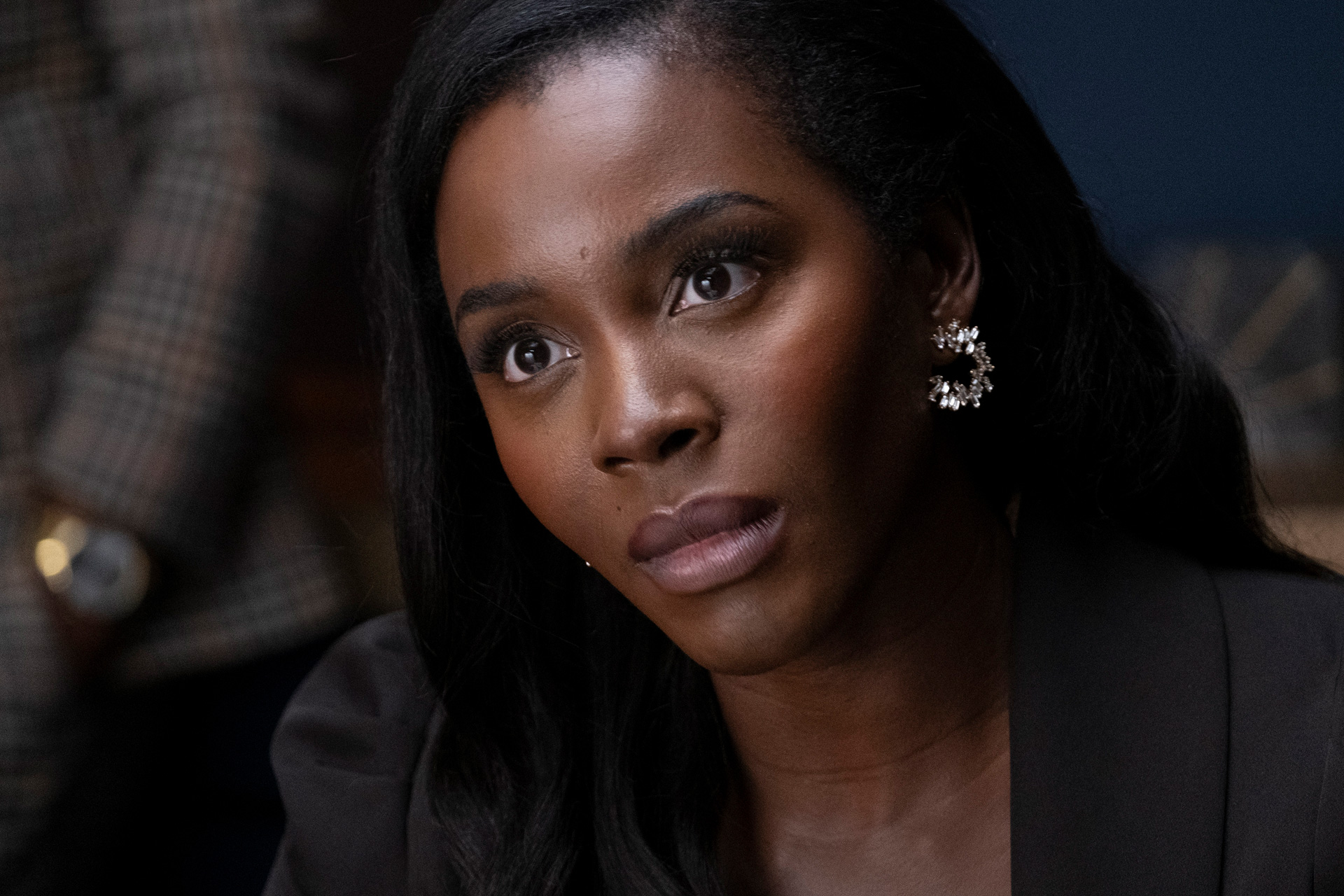 What can you tell us about Riches? 
It's centred around the Richards who have built this thriving beauty empire and are fighting over the control of this empire and their wealth. One thing I will say about this season is that no one can be trusted. 
Any funny stories from rehearsals? 
I'm generally pretty soft spoken so my castmates are constantly doing what they call 'The Deborah Voice' and it's actually pretty hilarious. I think Emmanuel [Imani] is the best at it. 
Favourite person you've worked with on Riches? 
I loved working with The Richards (Emmanuel Imani, Sarah Niles, Ola Orebiyi, Adeyinka Akinrinade, Nneka Okoye), CJ Beckford, Brendan Coyle, and Hermione Norris. We vibed really well and have stayed close. I had the most one on one scenes with Emmanuel, CJ and Sarah so by default I'll say them – but I genuinely don't have a favourite. 
Favourite role to date and why? 
Presently, I will say Nina. She's very special to me because her story hits the closest to home for me in a lot of ways. 
Role you'd cut your right arm off to get? 
There is a role that immediately comes to mind when I'm asked this question, but I don't like to talk too much about the things I want to do… I like to just do them. I believe what's meant to be mine is mine. I'd rather just get the role, do the work, do a great job and tell people after the fact that it was a dream role of mine that came true. But I will say, the people who know me know the answer to this.
What demands do you have during rehearsals? 
I usually don't demand anything at rehearsals but if I did it would probably be something silly. 
What qualities do you think have made you successful? 
I know I've done a lot of serious roles but in real life I laugh… a lot. Finding the fun and humour in everything has helped me to make it a point to genuinely enjoy what I do. I have tough days on set and there have been some tough days that have made me ask myself, 'why in the world am I doing this again?' But I try to always come back to a place of fun.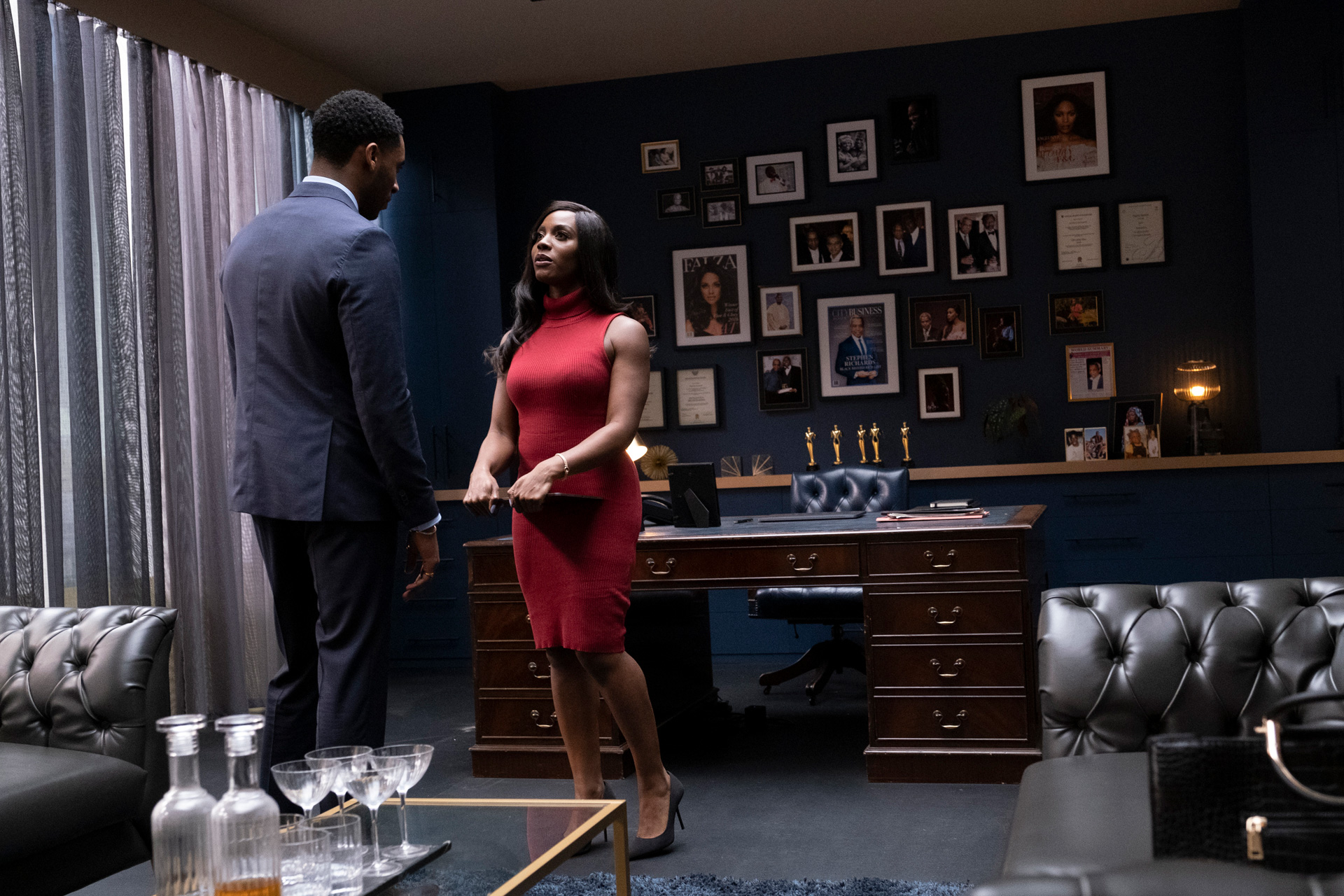 Film you think everyone in the world should see? 
Bridesmaids. It has to be my favourite film. 
What's your relationship with social media like? 
Out of all of them, I'm mostly on Instagram. I go on mainly for fashion inspiration and to post to let people know what I'm working on. However, I often take social media breaks in order to stay centred, quiet the noise of peoples' opinions and to stay present. 
What did you want to be when you were a little girl? 
Exactly who I am right now. Seriously, I feel so grateful because I actually am doing what I dreamt of doing when I was a little girl. I actually think my life is even better than I dreamt back then. 
If you could give advice to your 15-year-old self, what would it be? 
I would really encourage her to be her authentic self even if it means not fitting in. That every single thing about her is wonderful and worthy. 
Three books you'd take to a desert island? 
The Bible

The Alchemist by Paolo Coelho
The Game of Life and How to Play It by Florence Scovel Shinn
How can we all live a little bit better? 
We could spend less energy trying to fix others and focus more of that work inward. 
What's your interior design style? 
Romantic. Definitely romantic. If there's one word to describe my interior design style it would be that. 
What is your current beauty regime? 
For the past few years I've been really dedicated to taking care of my skin. I feel like before that I was taking my skin for granted. I woke up one day, watched a bunch of YouTube videos on skincare, bought products online to try, and I haven't looked back since. Sometimes, I change products because of things like a change of weather or traveling to another city for work but the few things that I consistently do are drinking lots of water, wearing sunscreen (ones that don't leave that grey or blue cast on my skin), only touching my face with clean hands and tools, and rubbing an ice cube all over my face after I've showered or washed my face. These things alone changed the game for me.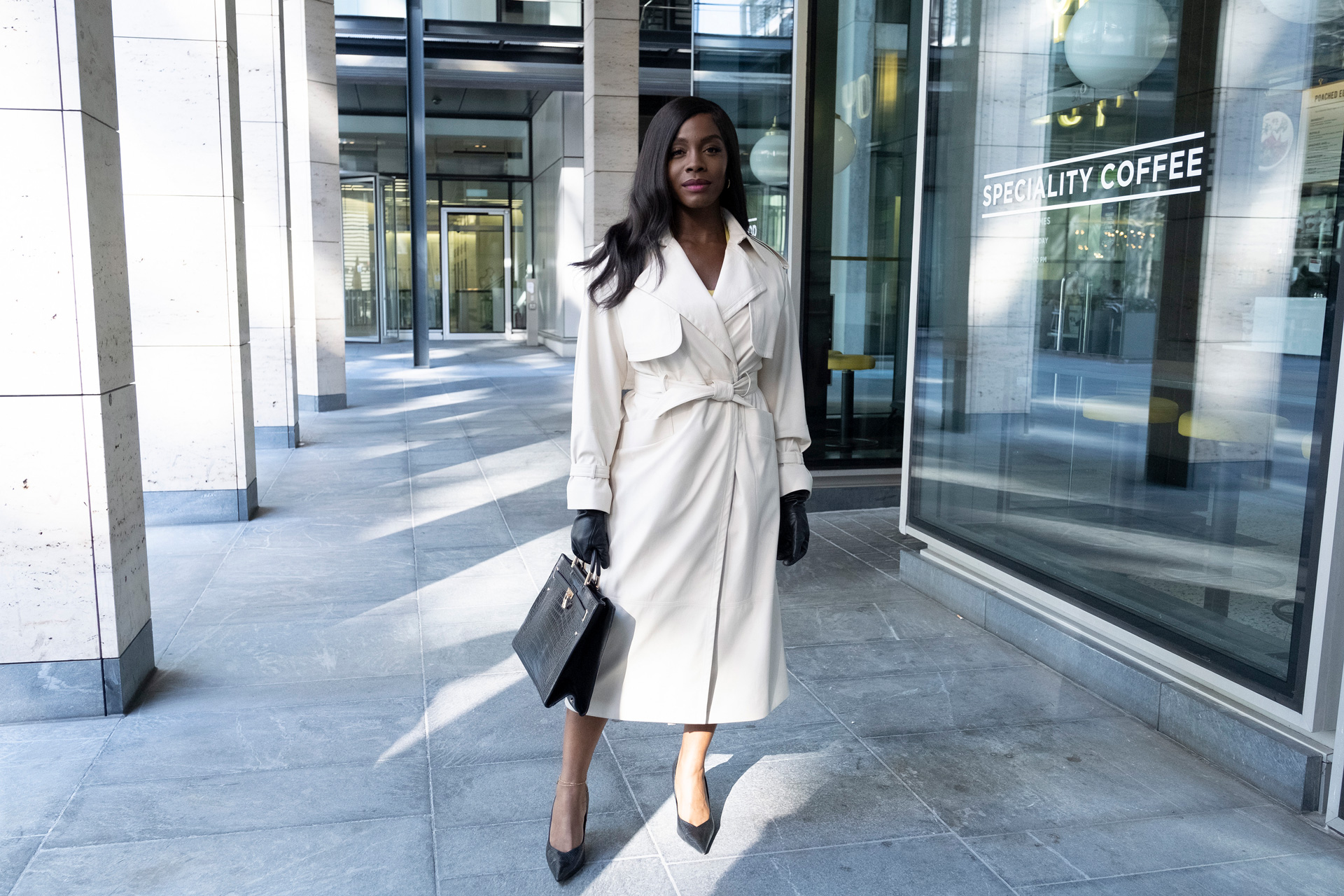 What are your indulgences? 
I love shopping online – I would say that's my main one. It just feels like a gift to myself whenever I receive my order.
What would your best friend say about you? 
That the best way to get me to not do something is to tell me that everyone else is doing it. 
How do you relax? 
To relax I'll usually take a really long walk. I can walk for miles. For me, it's meditation. Or I'll go check out a show at an intimate jazz café or lounge. I love music, especially jazz and neo soul, so going to a really great live show is one of my happy places. However, if I want to stay in and I need to relax, I'll turn the lights low, order some great food, turn my phone on do not disturb, pour myself a glass of red wine or make myself a cocktail (I make really good cocktails and mocktails), light some candles, turn on a playlist of my favourite jazz or neo soul songs, put on something comfortable, and just chill or journal. Those things usually do the trick. 
Are you a rule breaker or a rule taker? 
Depends on the rule. I question everything. I generally don't follow crowds, trends or do things just because everyone else is doing it. I try to do things that truly resonate. 
Riches is out on ITVX on 22 December