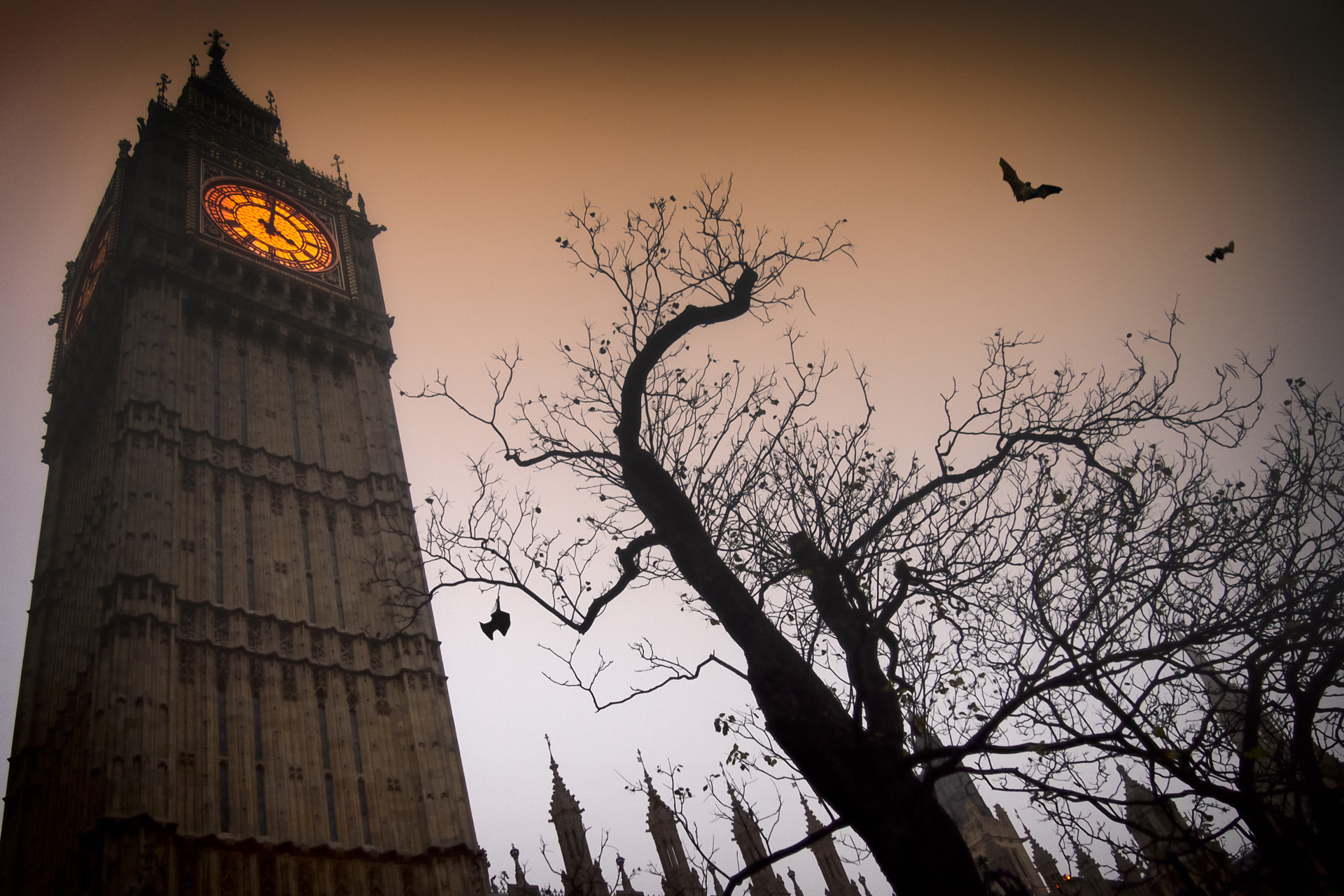 How To Celebrate Halloween In London
The spookiest things to do
You could always carve your own pumpkin, get dressed up and go to a spooky party, or just nestle in at home and stick a scary film on – but here's how to celebrate Halloween in London if you're looking for something a little different this year.
How To Celebrate Halloween In London 2023
Pick Your Own Pumpkin
Forget BYOB, it's all about PYOP. London's first Urban Pumpkin Patch is coming this October, inviting visitors to pick their own in the heart of the city in celebration of spooky season. Visitors can expect farm vibes – think white picket fences and hay bales – while they select their superb squash. If you don't rate your carving abilities, the Graffiti Kings will be on hand, spray painting  50 mini pumpkins for free on 25 October.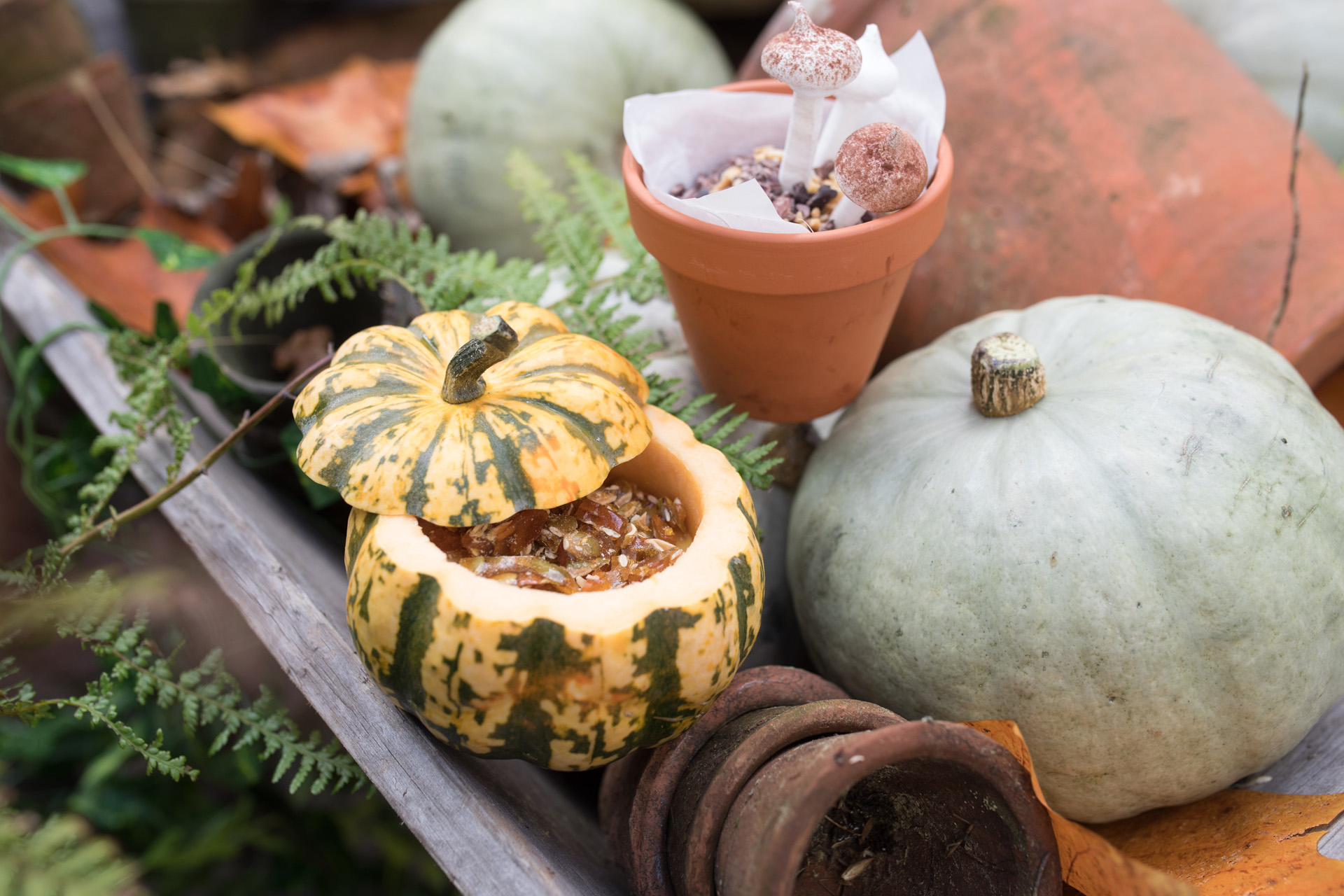 Details: Running for one week only from 25 October 2023 at Cowcross Yards (9–13 Cowcross Street, London EC1M 6DR). cowcrossyards.co.uk
Discover more pretty pumpkin patches near London here
Hijingo's Halloween Special
Hijingo presents its Halloween special: Ghost in the Machine. Expect to enter an alternate reality with surprises lurking around every corner. Fearless souls who dare to attend (and play) will be in with a chance of winning cash prizes and a European holiday.
View this post on Instagram
Details: Select dates between 21–31 October 2023 at Hijingo Bingo (90 Worship St, London EC2A 2BA). hijingo.com
The Piano Works' '90s Halloween Bash
Be transported back to the '90s this Halloween at London's electrifying, non-stop, audience requested piano bar. The Piano Works will summon dark forces from the eerie depths of Farringdon to the mysterious West End to plunge visitors into a time warp of terrors and amplify the ultimate throwback setlist.
View this post on Instagram
Details: 27 & 28 October 2023 at The Piano Works in Farringdon (113-117 Farringdon Rd, London EC1R 3BX) and the West End (47 Whitcomb Street, London WC2H 7DH). pianoworks.bar
Catch A Scary Film Under The Stars
For the first time, London's popular summer outdoor cinema is reopening for an October window, inviting horror film fans back to Peckham for screenings of the likes of Hereditary, American Psycho and The Exorcist: Believer from Thursday to Sunday throughout October. Plus, on 28 October, there will be a special Haunted Rooftop Riot, where ghosts, ghouls and probably a few Barbies will be ready to dance the night away (book your ticket here).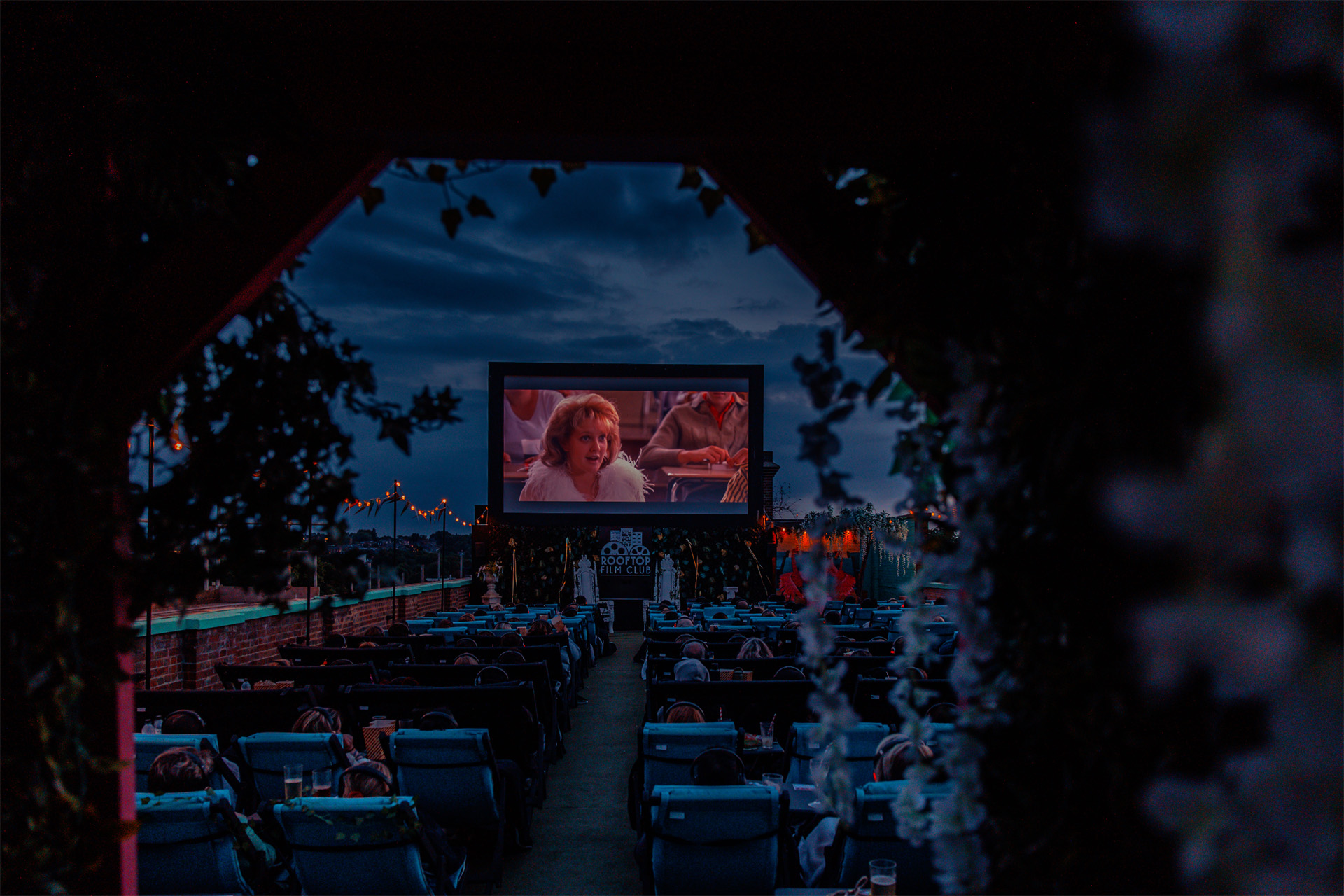 Details: Thursdays–Sundays throughout October at Rooftop Film Club (Roof A, Bussey Building, 133 Rye Ln, London SE15 4ST). rooftopfilmclub.com
Fancy staying in? These are our favourite scary films to watch this Halloween
Mayan Sacrifice – The Halloween Show
Venture to Tonteria this Halloween, the Mexican Madhouse which will be transformed into a mythological stage, reaching into the eerie depths of the Mayan Sacrifice, with shows summoning all the spirits and bringing them to life. Dance the night away to the beats of some of the most esteemed DJs in the West End, who will be spinning hauntingly good tracks that will keep you moving till the early hours of the morning.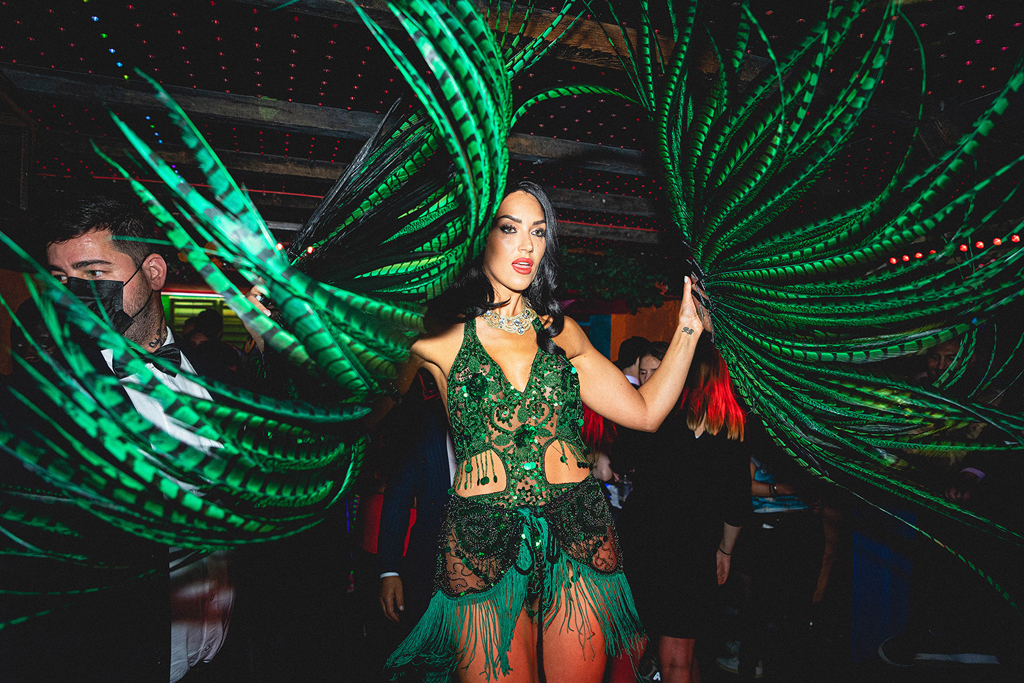 Details: 26 & 27 October 2023 from 11pm at Tonteria (7-12 Sloane Square London SW1W 8EG). tonteria.co.uk
Halloween Masquerade Ball
A live DJ, a casino, a photo booth, and cocktails and canapes galore: two London members clubs have teamed up to host a spooky black-tie event called The Halloween Bal Masqué. Dartmouth House Members' Club and Cocktails & Conversations will host 300 guests for this unique Halloween evening combining members with non-members in the beautiful surrounds of Dartmouth House.
Details: 27 October 2023 at Dartmouth House (37 Charles St, London W1J 5ED). Tickets are £45 each and can be purchased here.
The Price Is Fright
Before you are granted entry to the Shock Exchange cocktail bar, you'll have to traverse an immersive horror gauntlet armed with a heart rate monitor. Weather the horrors and jumpscares intact, and you'll end up in Kraken Rum's cocktail bar where the price of your drink is determined by your heart rate. That's right: the more your heart pounds, the more pounds you pay. Good luck!
Details: The Kraken Screamfest VII: Shock Exchange runs 26–28 October 2023 at Clerkenwell Catacombs (2 Sans Walk, London EC1R 0AS). Entry is £10 per person and can be purchased here.
Sink Your Teeth Into Spooky Treats
London's favourite all day Danish bakery has resurrected its legion of spooky favourites. Chocolatey Boo the Bat is back with his playful fondant eyes and pointy ears, while Spooky the Marshmallow Whip is perfect for sweet toothers. Plus, carrot cake fans can sink their teeth into 'Eye See You', a cinnamony carrot cake muffin topped with rich cream-cheese frosting and a creepy chocolate eyeball; the only trick here is that it's much tastier than it looks.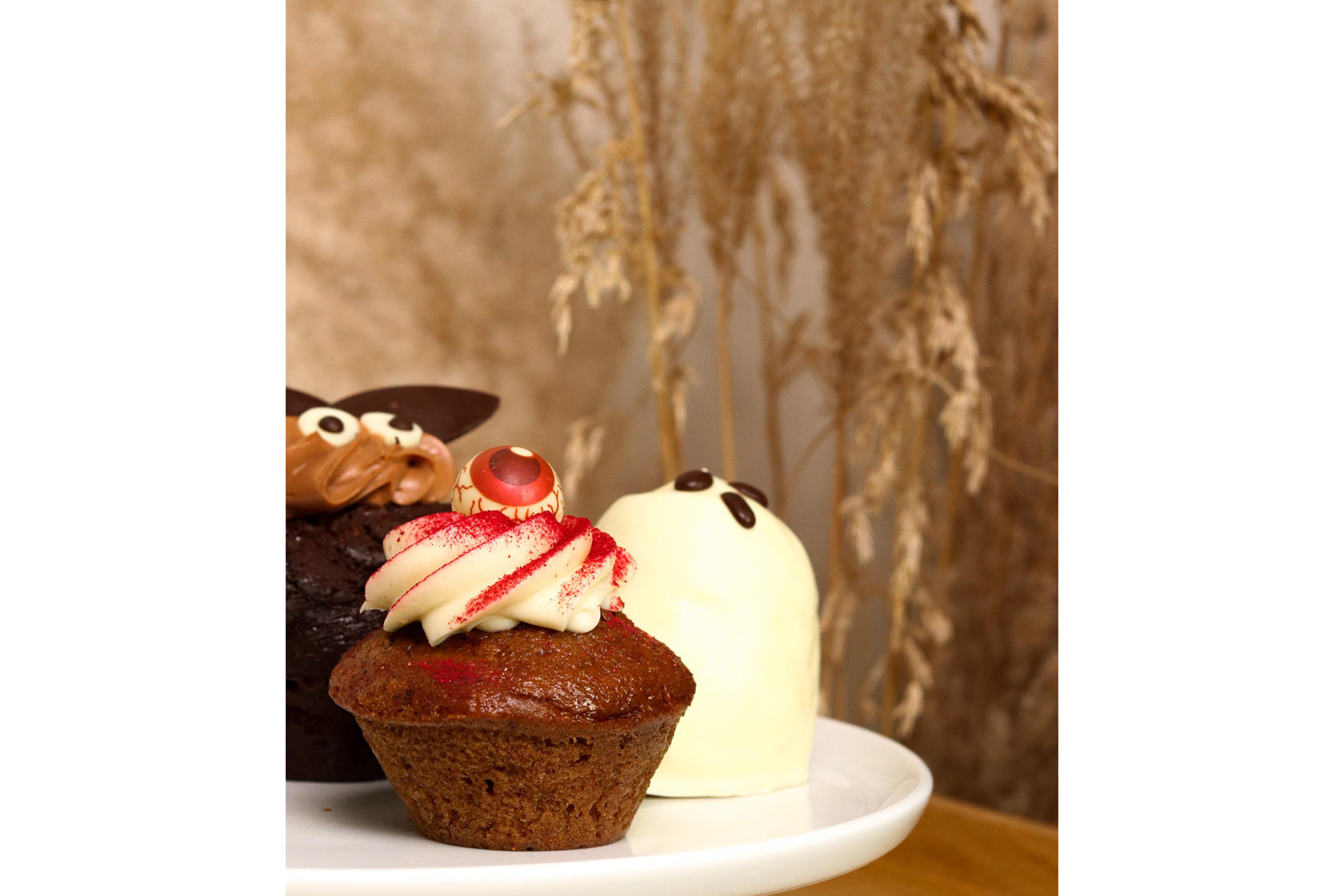 Details: From £3.45 per treat at Ole & Steen, available from 17–31 October 2023. Find your nearest bakery here.
Belgravia Ghost Tours
Fancy a frightening fix? Delve into Belgravia's mysterious history on a free ghost tour, passing the likes of The Grenadier Pub (haunted by a lonely soldier who was murdered by his comrades) and the Plumber's Arms Pub (where Lord Lucan, the prime suspect in a gruesome 1970s murder scandal, was last seen before mysteriously disappearing).
Details: From 6.30pm on 28, 29 and 31 October across Belgravia. Book your free ticket here.
Carve A Pumpkin – For Free
Merchant Square's annual Halloween display will return for 2023, with over 350 pumpkins glowing under the night sky, carved by the public. Fancy getting involved? Pop down from 26 October to carve your masterpiece, see it displayed on 31 October, and perhaps even bag a prize in the carving competition, with Aquarium tickets and £100 vouchers for Lockhouse Restaurant up for grabs.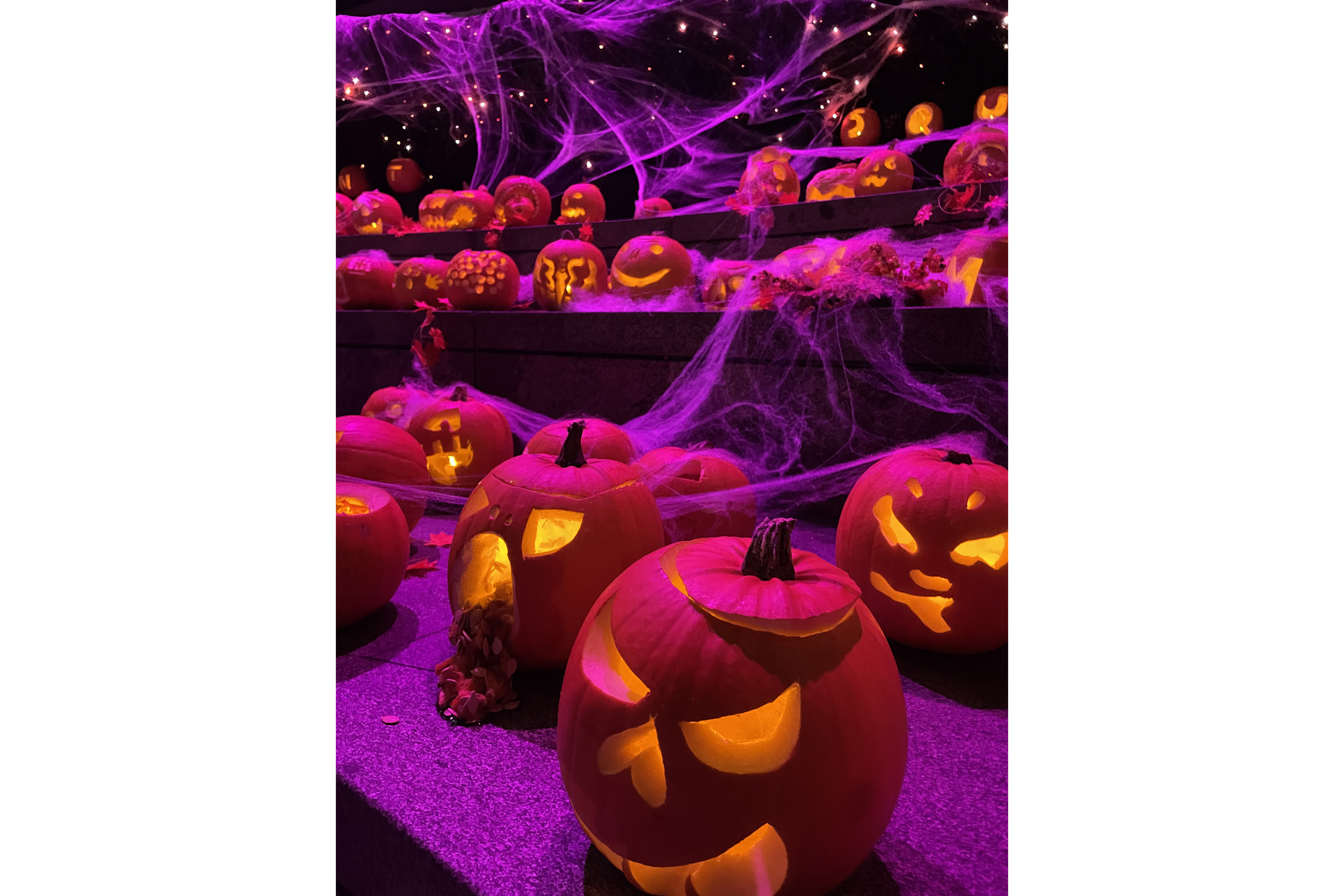 Details: Carving sessions run from midday until 4pm for kids and 5–8pm for adults from 26–31 October 2023. Spots can be booked via Merchant Square's Lockhouse Restaurant who are hosting the event (3 Merchant Sq, London W2 1JZ). It's free to attend but a £5 deposit is required to secure the booking.
Hoxton Street Monster Supplies
This spooky store was established in 1818 – though no one is quite sure why. It must be that the same monsters that come out to play every Halloween were a common presence on London's nineteenth century streets, too. Whether you're a vampire or a werewolf (or something in between), find all the supplies you could ever need right here.
View this post on Instagram
Details: Extended Halloween opening hours: 11am–5pm from 11 October–3 November 2023 at 159 Hoxton St, London N1 6PJ. monstersupplies.org
Monster Mail at Leadenhall Market
Speaking of monsters, the Hoxton Street Monster Supplies team is teaming up with London's iconic Leadenhall Market to help little ones become a penpal with a Yeti, Gremlin, Dragon, Werewolf or Vampire, and receive an original reply, posted directly to your home anywhere in the world before Christmas with its Monster Mail service. There is a £10 donation per letter, with all proceeds going to children's charity Ministry of Stories. Children must be accompanied by an adult and will receive a free pencil and monster mail sticker to take home.
View this post on Instagram
Details: 11.30am–4.30pm on Monday 23 October & Thursday 26 October 2023 at Leadenhall Market (Gracechurch St, London EC3V 1LT). leadenhallmarket.co.uk
Bagatelle London's Halloween Circus
Enter Bagat-hell at this exuberant circus wonderland, with jaw-droppingly transformed interiors and exteriors showcasing the circus' most frightful act: the clown. Guests can expect surprise performances throughout the evening, plus tuck into the limited-edition Halloween dessert, Spiced Pumpkin.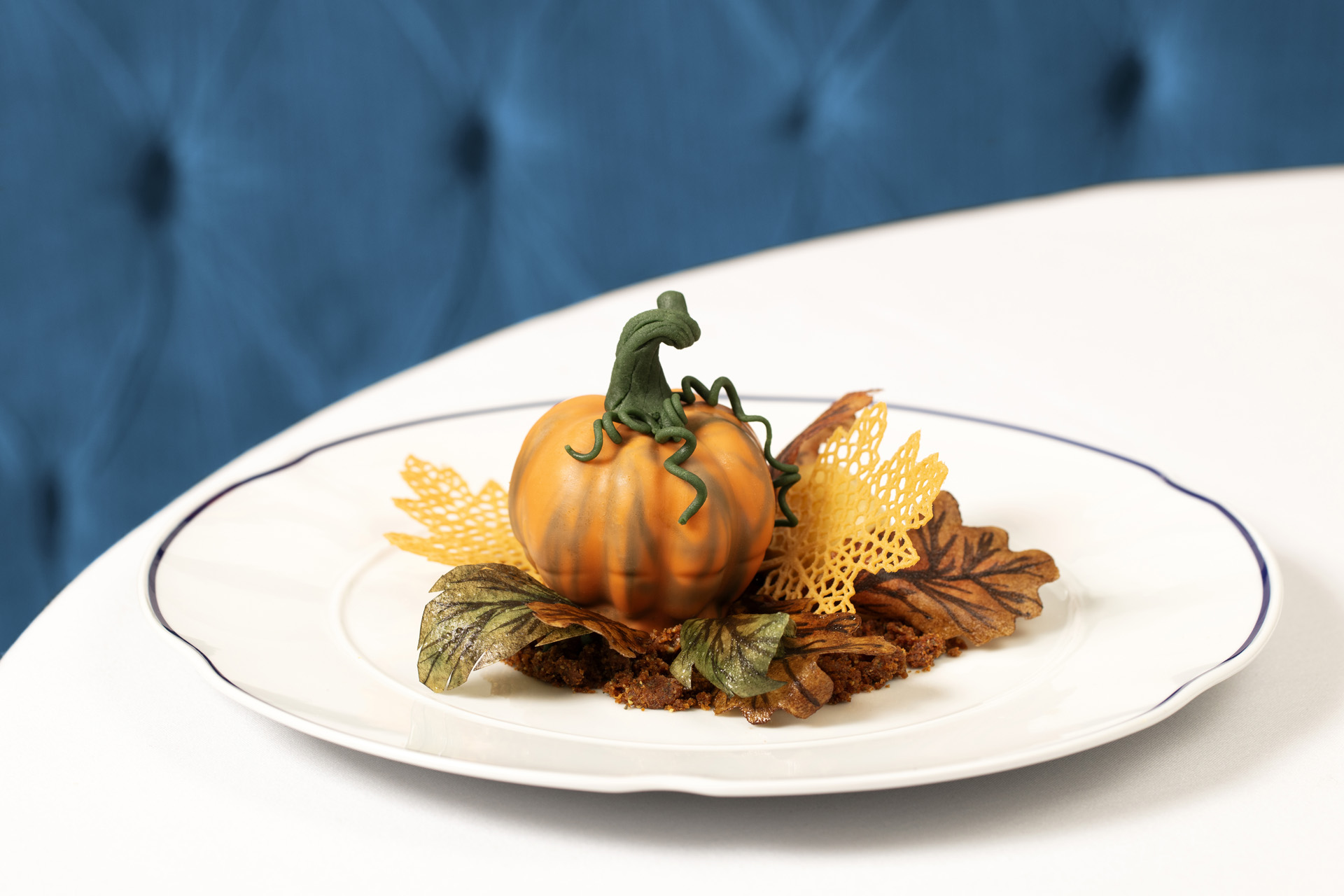 Details: 26 October–1 November 2023 at Bagatelle London (34 Dover St, London W1S 4NG). bagatelle.com
Creepy Crypt Visit
This Halloween, Yaatra – the stunning Indian restaurant in the Old Westminster Fire Station – is partnering with Westminster Abbey to offer an unparalleled experience, taking intrepid souls into the heart of the Abbey's history, including exclusive access to typically off-limits locations. Afterwards, restore your spirits at Yaatra, where a Dark & Sinister cocktail will be ready and waiting.
Details: From 2pm on Halloween (Tuesday 31 October 2023) at Westminster Abbey (Dean's Yard, London SW1P 3PA). Tickets are £37 per person and can be purchased here.
After Dark Party At SAW: Escape Experience London
There's not long left to enjoy (or cower in fear from) London's SAW: Escape Experience, which ends on 5 November. Luckily for us, it's going out with a bang: in celebration of spooky season, players can book in for an adrenaline-fuelled 70-minute game of survival at late night intervals before dancing the night away in The Traproom bar to a hair-raising lineup of alternative bangers.
Details: 21, 28 & 31 October 2023 at 1 America Square, London EC3N 2LS. Tickets must be booked in advance at sawtheexperience.com
Find more spine-chilling escape rooms here
The Big Halloween Quiz
Let's get quizzical this Halloween at Shepherd's Bush Market, where The Hawk's Nest will host its annual Big Halloween Quiz. Chomp on delicious pizza, sip on new winter cocktail 'Salted Caramel Smoky Old Fashioned', and test your brains – the winner will bag a £150 bar tab, after all. Dress to the nines and you could bag a £50 bar tab for best dressed team.
Details: 31 October 2023 at The Hawk's Nest (Goldhawk Rd, Shepherd's Bush Market, London W12 8DF). Book your table at the-hawks-nest.co.uk
Follow A Spook-tacular Pumpkin Trail
The famed Belgravia Pumpkin Trail is back for another year, bringing a winding series of displays to its beautiful streets and shop windows, all inspired by Halloween and rich autumnal colours.
Details: 23–31 October 2023 across Belgravia. belgravialdn.com
Step Into The World Of Grimm's Tales At The Thin White Duke
Step into the spooky world of Grimm's Tales across two evenings at Soho cocktail bar The Thin White Duke, where live storytelling will be accompanied by burlesque performances from Miss Betsy Rose, an enchanted feast of fairytale desserts, and beguiling cocktails concocted by Dav Eames.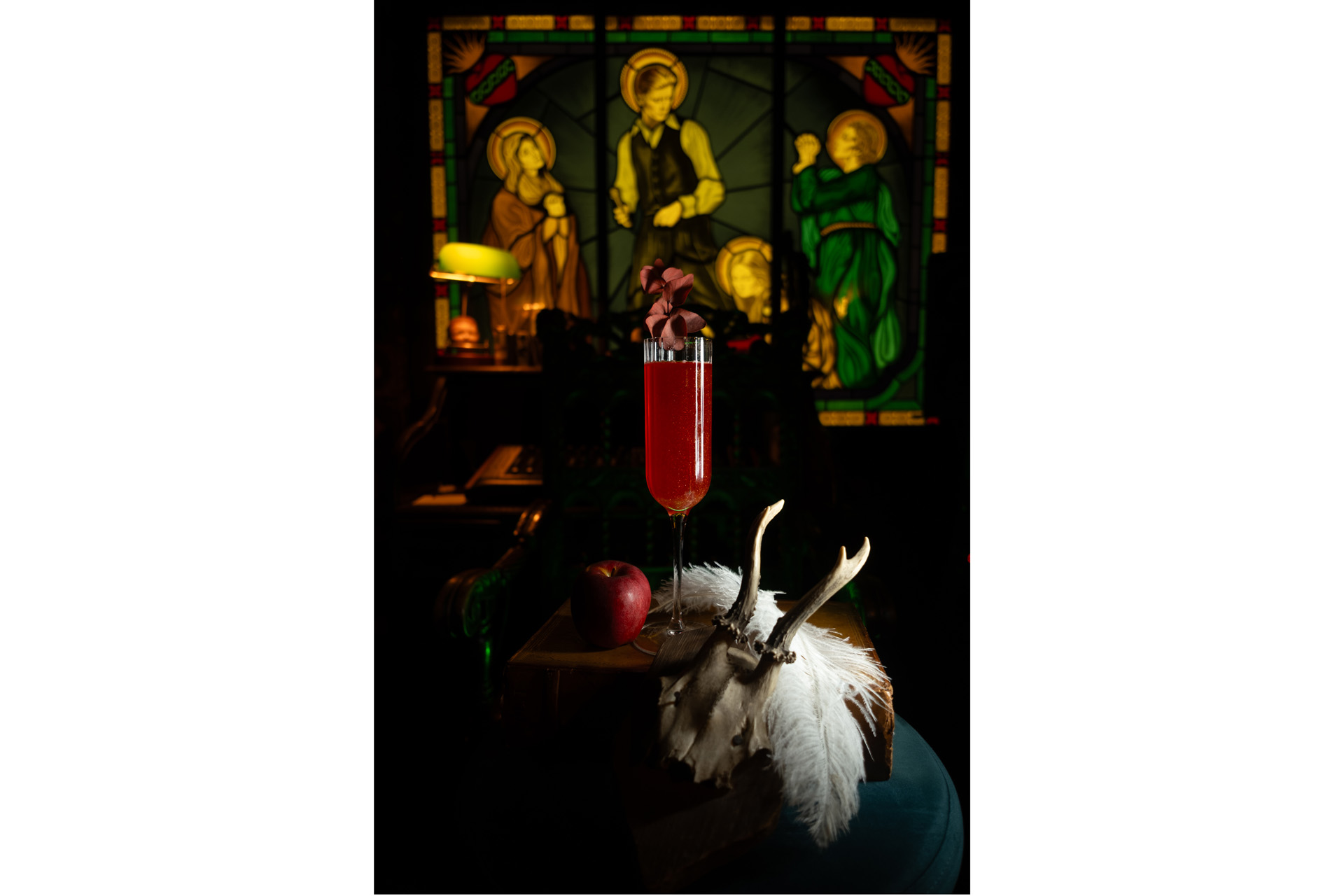 Details: 27 & 28 October 2023 at The Thin White Duke (22B Great Windmill St, London W1D 7LD). Tickets are £40 per person – including a welcome drink, a feast of desserts, and an evening of entertainment – and can be booked here.
Burials, Bombs & Fantastic Beasts Walking Tours
The City of London guides are back with their famed 'Burials, Bombs & Fantastic Beasts' Walking Tours at Leadenhall Market, unveiling the history that goes back all the way to 1321, and uncovering some of the darker history – think witchcraft, murder and death – around every corner.
Details: Every Wednesday from 6.30–8pm, 11 October–1 November 2023 at Leadenhall Market (Gracechurch St, London EC3V 1LT). Tickets are priced from £7 and must be booked in advance at leadenhallmarket.co.uk
Halloween Steamed Buns At Bun House
This October, the beloved Cantonese-style steamed bun specialist Bun House will be bringing back its much-loved limited-edition Halloween steamed buns. Crafted on-site, sink your teeth into freshly steamed spiced pumpkin buns, served piping hot straight from the bamboo baskets. £6 each, also available to take away and steam at home.
View this post on Instagram
Details: Available from 23–31 October (or until sold out) at Bun House (26-27 Lisle St, London WC2H 7BA). bun.house
Free Spooky Face Painting
A scarily good deal: bring your little goblins and ghosts to Badiani for free face painting when you scoop up a cone of delicious gelato.
Details: 3–5pm on 31 October at five Badiani branches: Angel, Balham, Chelsea, Notting Hill & Windsor. badiani1932.com
Do The Time Warp At Rocky Horror Halloween Brunch
Love The Rocky Horror Picture Show? Well, have we got the brunch for you. It's just a jump to Liverpool Street, and then slide to Devonshire Square, where Devonshire Terrace is ready and waiting with an immersive brunch experience complete with two courses, a welcome drink, and the option to upgrade to bottomless cocktails. But, as we know, it's the pelvic thrust that really drives you insaa-aa-aa-aane.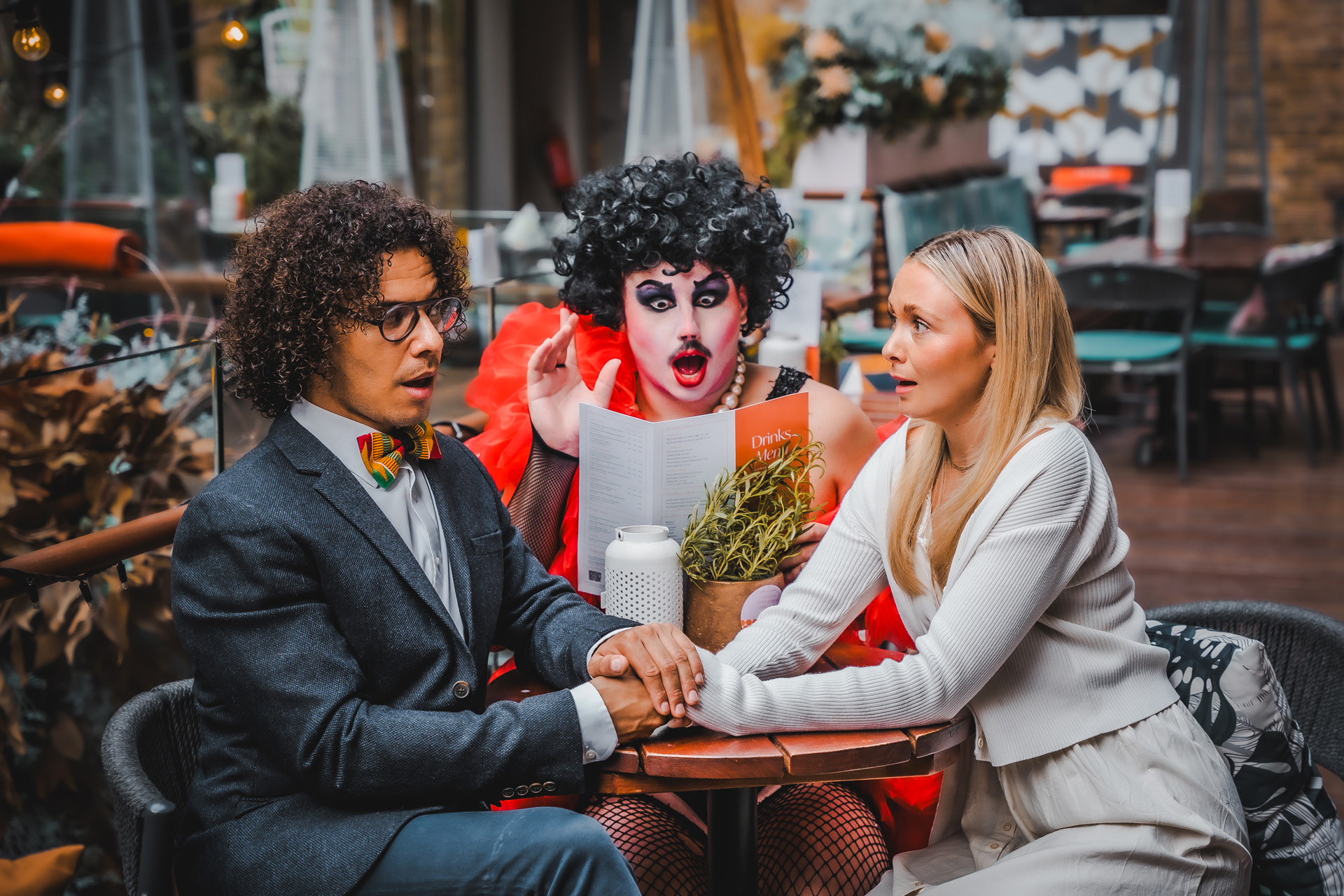 Details: 21 & 28 October & 4 November 2023 at Devonshire Terrace by Drake & Morgan (Devonshire Square, London EC2M 4WY). Tickets are £49.95 per person from drakeandmorgan.co.uk
Decorate Spooky Biscuits
Who needs gross, wet pumpkin innards when you could be decorating a cute biscuit instead? Head to Biscuiteers in Eccleston Yards or Notting Hill to ice your own amid a spookily made-up cafe. Plus, enjoy a luxury hot chocolate, a warming pumpkin spiced latte and/or a tasty Halloween cupcake (and maybe pick up some of the professionally iced Halloween biscuits while you're there…).
View this post on Instagram
Details: 3–31 October 2023 at Biscuiteers Belgravia (14-15 Eccleston Yards, 21 Eccleston Pl, London SW1W 9AZ) & Notting Hill (194 Kensington Park Rd, London W11 2ES). biscuiteers.com
Visit A Haunted Pub
East London is famously the old stomping ground of Jack the Ripper – and The Ten Bells is thought to still host one of his victims, Annie Chapman, who was murdered after a night of drinking there. Ever since, landlords, staff and punters alike have reported chilling signs of paranormal activity – which you can put to the test over a pint this Halloween.
Details: The Ten Bells (84 Commercial St, London E1 6QQ). tenbells.com
Find six more haunted pubs here