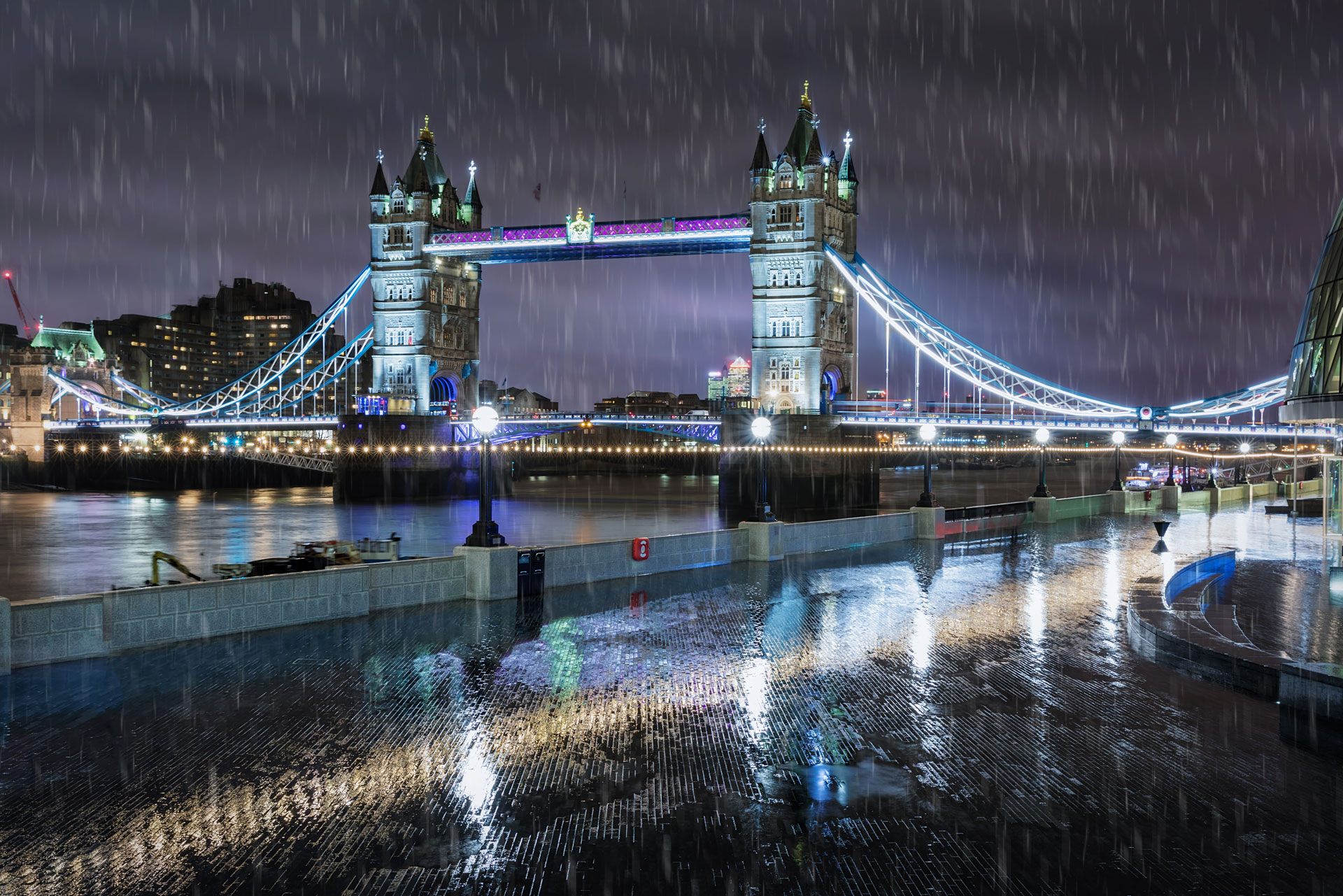 Things To Do On A Rainy Day In London
Weather-proof plans ahead
A city notorious for impromptu showers, day-long downpours and generally sub-par weather, London-dwellers are well-versed in making last minute adjustments to their well-thought-out plans. Time to forego the usual go-tos, and instead let the rain work in your favour: here are the best things to do on a rainy day in London. 
Things To Do On A Rainy Day In London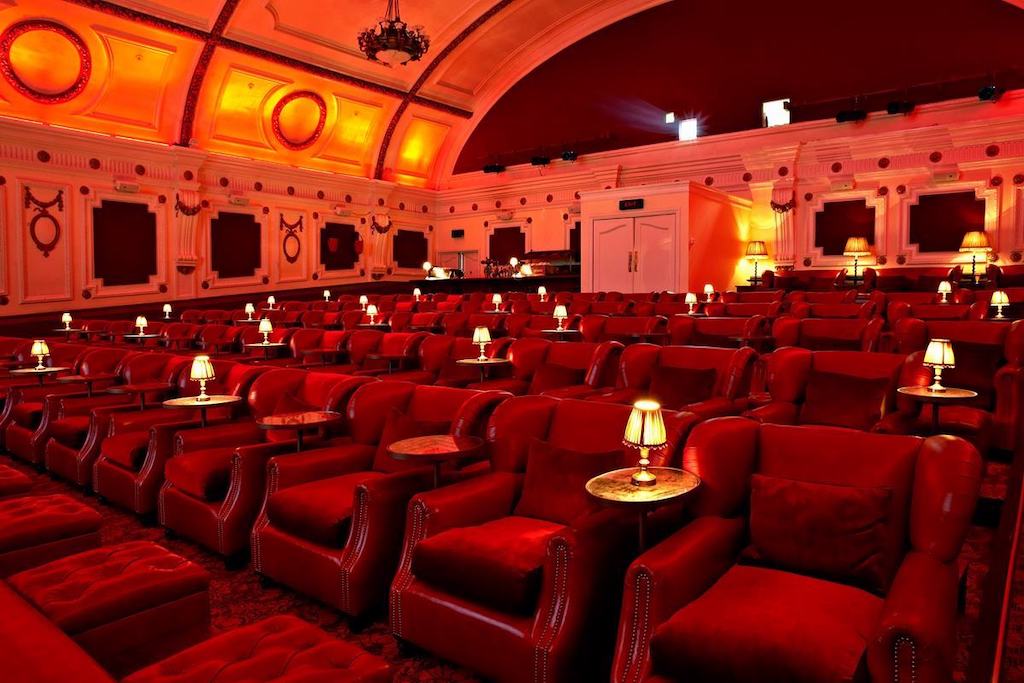 Catch A Movie At The Electric Cinema
When the heavens have opened up and thunder is rumbling, there are few prospects as appealing as cosying up in front of a movie with a mug of hot chocolate in hand, but why not take the rainy-day ritual out of your living room and into one of London's eccentric cinemas? For a touch of luxury (or, rather, cashmere), book in for a showing at one of London's oldest cinemas, the Electric Notting Hill. Fringed lampshades, leather armchairs and an old-time atmosphere make it a contender for your own sofa – opt for one of the front row's velvet-clad beds for something extra special. For more of central London's loveliest cinemas, click here. For London's best independent cinemas, click here.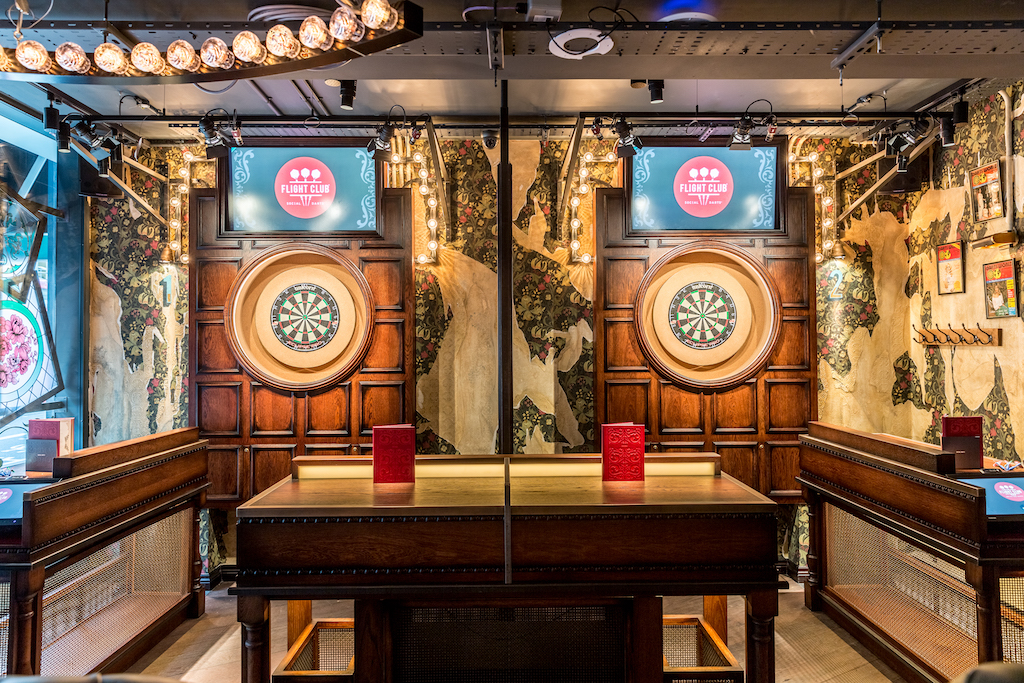 Visit An Indoor Games Venue
Games never get old – no matter how old you get. Whether you've got kids in tow or not, a trip to one of London's many indoor sports venues is a sure-fire way to shake off your weather woes, from bowling at your local, to a round of mini-golf at the UV-lit course at Swingers, to an after-work game of interactive social darts with your friends over a pitcher of beer and some delicious pizza at Flight Club. For something more low-key, head to Draughts in Haggerston where frothy cappuccinos and milky teas are accompanied by a game of Cluedo, Boggle, Operation or Snakes and Ladders for some old-fashioned, sans-screen fun.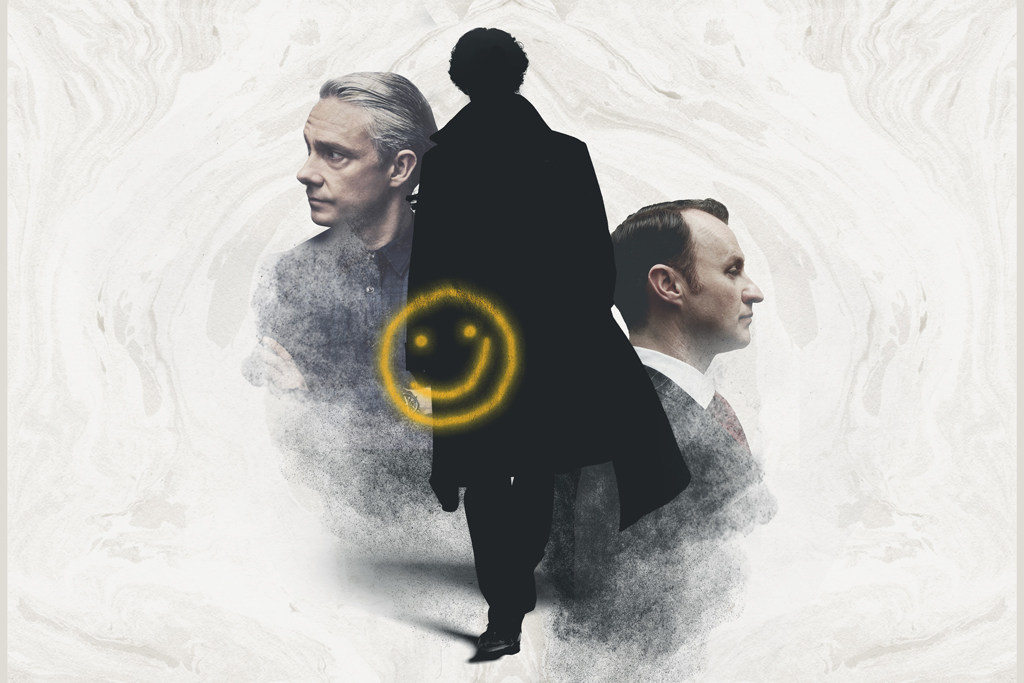 Attempt An Escape Room
You've heard about them everywhere, and there's no better time to try than on a rainy day in London when you're in need of a spot of shelter. Immersive, interactive and team-building, escape rooms are a great way to bond with the family without the distraction of work emails or their incessant Snapchat obsession. From mystery to horror, new concepts or those inspired by your favorite TV show, there's something for everyone. At clueQuest, use logic, intuition, problem-solving and communication to spring yourselves from a locked room within an hour – although, if it's still raining out, you may want to book in for a second session…
Check Out More Of London's Best Escape Rooms
Visit Kenwood House
Although Hampstead Heath is mostly ventured to when the sun is shining and its fairy pools are glistening, the nature haven is also home to Kenwood House. This famous neoclassical villa makes for the perfect day out (but in) spent admiring the incredible art collection – including works by Van Dyck, Gainsborough and Rembrandt – and gazing at fresco ceilings so beautiful you won't miss the blue skies. Bubble gum pinks and baby blue interiors brighten up gloomy city days, plus although less inviting Hampstead Heath's bucolic splendour is still a wonderful sight to see with rain falling and clouds looming – very Austen.
Hunker Down In A Pub
For centuries, Londoners have ducked into the nearest pub to escape unpredictable showers, waiting out the rain while sipping on a pint. To couple your lager with some education, check out one of London's oldest pubs where the likes of Shakespeare and Jack the Ripper frequented. Or, if you're looking for a fireplace to dry wet socks, then opt for one of London's cosiest. If you want to make an occasion of it, the city has no shortage of gastro pubs, where the only thing more refreshing than the beers is their take on fish and chips.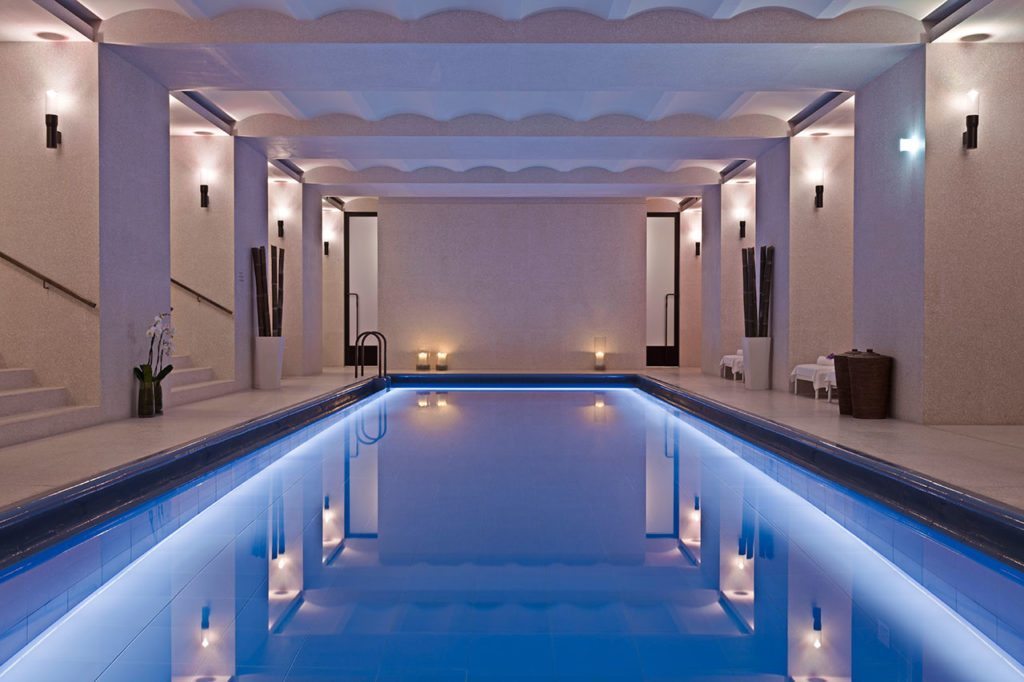 Unwind At A Day Spa
Like most things, ghastly winds and incessant downpour don't seem so bad when you're feet are soaking in rose-water, your neck is being massaged and your head is in the clouds. Day spas are the ultimate treat and dare we say the best way to spend a rainy day… Book in for a Valmont treatment at Hotel Café Royal for a post-facial glow so glowy, everyone will think you've been away on vacation. Alternatively, just spend the day at one of London's best day spas going back and forth between the heated pool, sauna, steam and meditation rooms.
Cosy Up With A Book
There are few experiences made better by an incessant downpour, but there's definitely an argument for reading being one of them. The sound of rain pattering against the window is therapeutic when you're safely tucked indoors with your head in the book. Save your bed, the Wellcome Collection's Reading Room is the best place to be. A library-museum-creative-space hybrid, you'll find over 1,000 titles adorning the shelves ranging from fiction, memories, graphic novels, magazines and pop-up books. There's plenty of cosy corners, cushions, seating areas, and nooks and crannies so it's easy to find a spot to yourself. Everyone's here to read so rest assured the only soundtrack to your reading session will be rain on the window.
Find more lovely London libraries here
Check Out The Barbican Conservatory
Living in the city, Londoners have always been faced with the challenge of finding pockets of natural splendour among the high-rise buildings so we know all the spots, even the rain-proof ones. Glassed in, on a rainy day in London, Barbican Conservatory is your best bet for bucolic bliss, with greenery crawling over every inch you see. Housing exotic fish and over 2,000 species of tropical plants and trees you can while away the hours exploring every nook and cranny of this tropical oasis. For £12.50, book in for one of the Conservatory Tours led by the resident gardener; learn about the conservatory's history and discover all its fascinating tidbits (as well as a Secret Garden).
Try Weather-Proof Star-Gazing
Bypass the grey clouds altogether and go further into the solar system with an awe-inspiring trip to the Peter Harrison Planetarium in Greenwich. Taking in a show at London's only planetarium is quite truly an out-of-this-world experience for all ages; sit back and be enveloped by darkness as the spectacularly realistic rounded screen overhead transports you across the solar system. Choose from a number of shows including 'Moons Beyond Counting', 'Meet the Neighbours' and the under-7s special 'Ted's Space Adventure'. Educational, exciting and fun – it's a crowd-pleaser.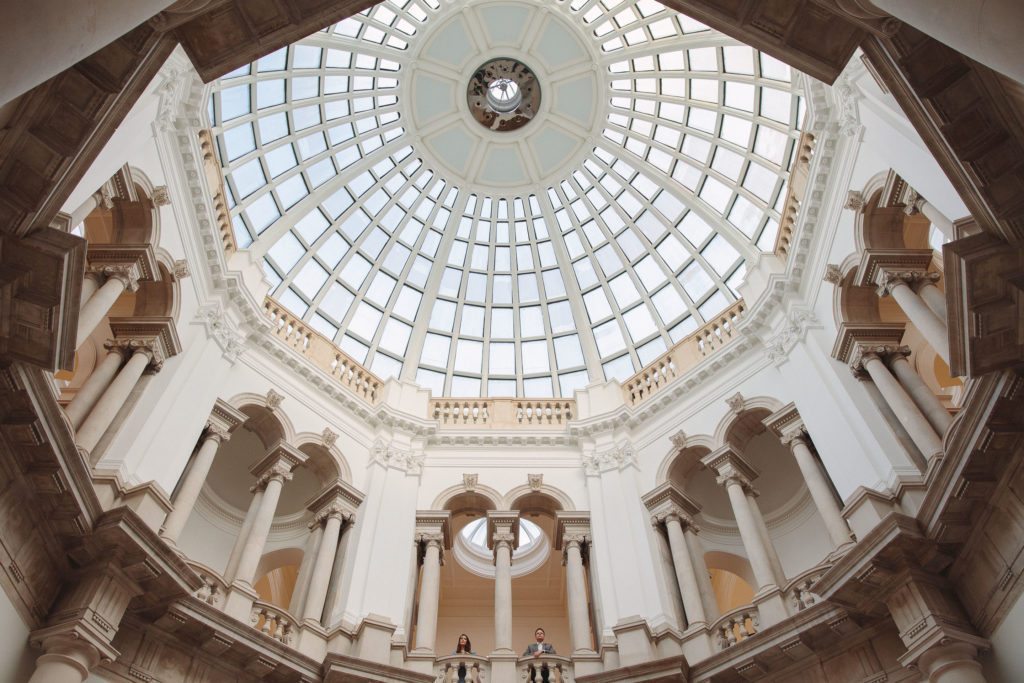 Visit A Museum
A London USP has got to be free entry to museums. The original rainy day excursion, museums and galleries provide endless entertainment when the sun won't shine. Whether you're making your way through the exhibitions at the Tate Britain or Tate Modern, discovering a new favourite contemporary artist at the Saatchi Gallery or uncovering photography through the ages at the Photographer's Gallery, there's always an open door welcoming you in from the rain. Even if you've been twenty times, children and adults will always delight at an outing to the Natural History Museum or Science Museum where interactive activities and hands-on installations get everyone involved in the fun.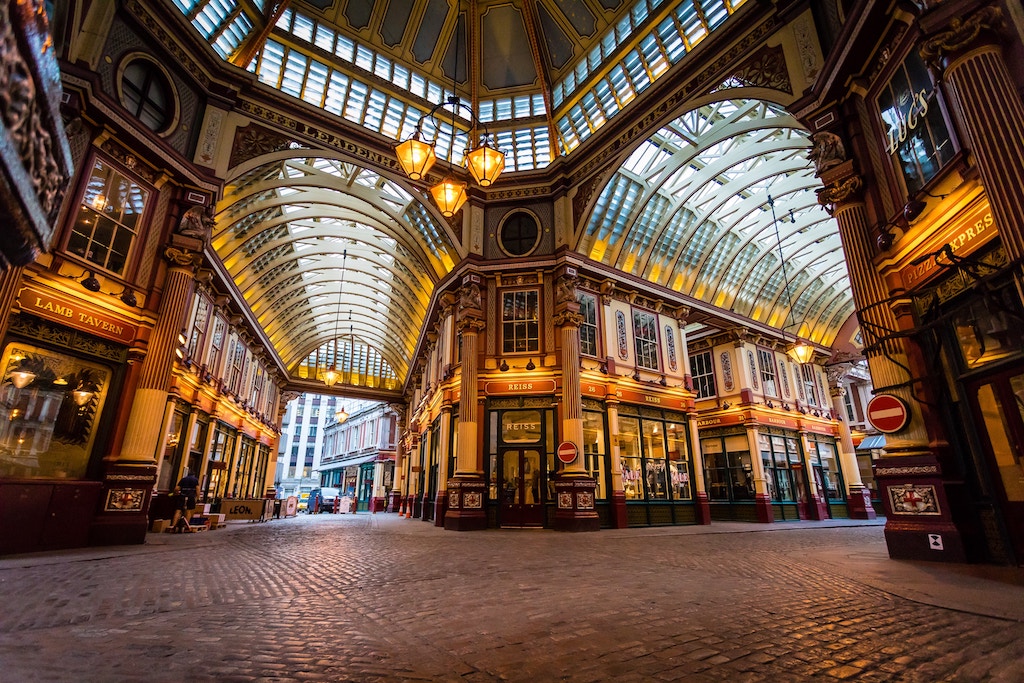 Visit A Covered Market
While we mostly associate London's markets with sunny days spent picking up picnic fodder or trawling through vintage treasures in the sun, the capital also boasts a number of quality covered markets. For antique enthusiasts you can't do better than Alfies Antiques (and its sister market Grays); spend hours working your way up the four floors of collectables in an ex-Edwardian department store before rewarding yourself on that bargain you snagged with a warm cuppa in the market's café. Alternatively head to Gracechurch Street for Leadenhall Market, a traditional Victorian market that's worth the visit whether or not you're shopping. Incredible glass vaulted ceilings, cobbled walkways and quaint storefronts are perfectly idyllic – kids may even recognise it as Diagon Alley in the first Harry Potter film.