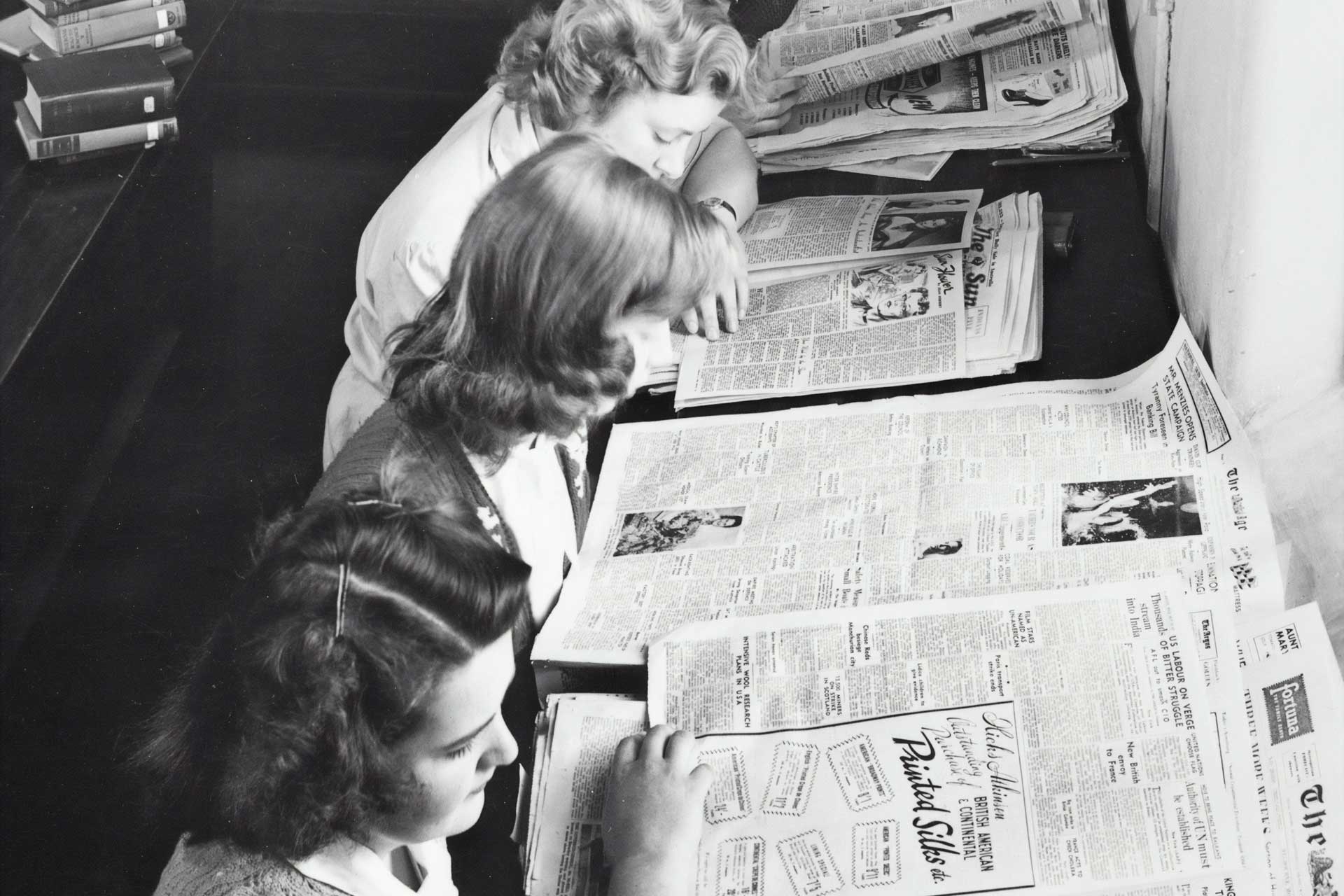 The Best History Podcasts To Listen to Now
From true crime history to counter-intuitive narratives
Podcasts have become the new form of escapism, and what better way to escape from the present than with intriguing tales about the past? Whether you're a history buff or are just interested in hearing about the people and events that have shaped the world we live in today, there are plenty to choose from. With tales of real-life crime to stories of the most prominent female figures in history, here are the best history podcasts to listen to now.
Best History Podcasts To Listen to Now
1. Objeks & Tings
Having launched on National Windrush Day (22 June), Objeks & Tings is a new podcast by Museumand, The National Caribbean Heritage Museum. Celebrating Caribbean history, heritage and culture, guests will be invited by mother-daughter duo hosts Catherine Ross and Lynda Burrell to dive into the significance behind an object that represents their Caribbean heritage and explore the role it played in their British upbringing.
LISTEN: messageheard.com
2. Dan Snow's History Hit
This is one of the UK's most successful history podcasts that features reports from all around the world. Host Dan Snow travels all over the country to bring listeners cutting-edge history discussions from the best experts and key witnesses. With almost a million listens each month, Snow explores the history behind past events and today's top headlines. A history fanatic's dream podcast that will keep you hooked on every word.
LISTEN: historyhit.com
View this post on Instagram
3. Let's Talk About Myths, Baby
If classical history is more your speed, this history podcast, presented by Liv Albert (a self-described '30-something Millennial with a penchant for cursing and a feminist attitude'), delves into Greek and Roman mythology in a casual, engaging and sarcastic style through a contemporary lens. Tune in to learn all about ancient mythology without feeling like you're in a lecture.
LISTEN: mythsbaby.com
4. American History Hit
Keen to get clued up on American history? Can't get enough of History Hit? Dan Snow has launched a new podcast, hosted by American TV presenter and historical professor, Don Wildman. The bi-weekly podcast delves into key events from America's rich history, from the Declaration of Independence to the Battle of Midway and Pontiac's Rebellion, featuring guest appearances from the likes of historian Saul David, professor of history Kathy Feeley and Dan Snow himself. This joins the platform's other history podcasts, such as the wildly popular Dan Snow's History Hit (see above).
LISTEN: historyhit.com
View this post on Instagram
5. The Rest Is History
Join historians Dominic Sandbrook and Tom Holland as they mull over critical historical events, figures and themes. Their discussions feel warm and intimate, as they include listeners by both directly addressing them and inviting and encouraging fans to take party in discussions and polls on episode topics. They create contextually relevant podcasts which include commentary on current events, and they look back in history for answers, explanations or comparisons.
LISTEN: shows.acast.com
6. You're Dead To Me
Billed as a podcast 'for people who don't like history', Greg Jenner (one of the brains behind the famous Horrible Histories) adds delicious fun to overlooked but fascinating periods that will pique your curiosity. Each episode brings on a comedian and an expert, covering all sorts of topics, from the history of fairy tales (you won't see The Little Mermaid in the same way), to how Victorians celebrated Christmas.
LISTEN: bbcsounds.com
View this post on Instagram
7. Revisionist History
The New Yorker journalist and writer Malcom Gladwell hosts this interesting podcast, re-examining overlooked moments from the past. Shining a light on the counter-intuitive narrative of historical events, listeners are left questioning whether we got the story right the first time, because sometimes the past deserves a second chance. From episodes debating why basketball legend Wilt Chamberlain chose a worse free throw form to how biologist Howard Temin doubted science's understanding of viruses, Gladwell tackles a wide range of social injustices.
LISTEN: revisionisthistory.com
View this post on Instagram
8. Lore
Lore is a bi-weekly history podcast, television show and book based on dark and historical true crime stories. The critically acclaimed podcast won 'Best History Podcast' in 2016 with over 285 million listens, and it's easy to see why. Host Aaron Mahnke explores the tragic events, strange creatures and bizarre stories from the past, told in a modern haunting experience. This is a podcast that isn't for the faint-hearted with the truth being more frightening than fiction.
LISTEN: lorepodcast.com
View this post on Instagram
9. Dan Carlin's Hardcore History
Veteran journalist Dan Carlin brings his unconventional approach and out-of-the-box thinking and applies it in his podcast 'Hardcore History'. Carlin questions some of the most crucial moments in history, engaging the audience by narrating in a dramatic tone with a sharp twist throughout. Majority of episodes run for approximately five hours long yet still keeps listeners on edge focusing on historical leaders, wars, nuclear proliferation and so on.
LISTEN: dancarlin.com
10. Art History at Bedtime
Calling all art lovers: this is a short podcast in support of UK charity Art History Link Up, based on original art historical texts and narrated by art historian and broadcaster Dr Bendor Grosvenor. Each episode in the series focuses on stories of the Renaissance and onwards, from the Letters of Michelangelo to Leonardo da Vinci, the soothing stories will help you drift into a relaxing (and educated) sleep.
LISTEN: podcasts.apple.com
11. American History Tellers
Hosted by Lindsay Graham (not the Senator), American History Tellers digs into some of the American events and sagas that have shaped the nation. Episodes cover The Cold War, Prohibition, the California water wars, the Tulsa race massacre and much more, exploring how this history affects life in the US today.
LISTEN: wondery.com
View this post on Instagram
12. The History Chicks
A podcast hosted by two 'history chicks' who discuss the most prominent factual and fictional female characters in history. Discussing the challenges, failures and interesting facts about characters such as Charlotte Brontë, the four wives of King Henry VIII and Grace O' Malley, it is sure to spark your interest in the several thousand years of female history.
LISTEN: thehistorychicks.com
View this post on Instagram
Featured Image: Photo by Museums Victoria