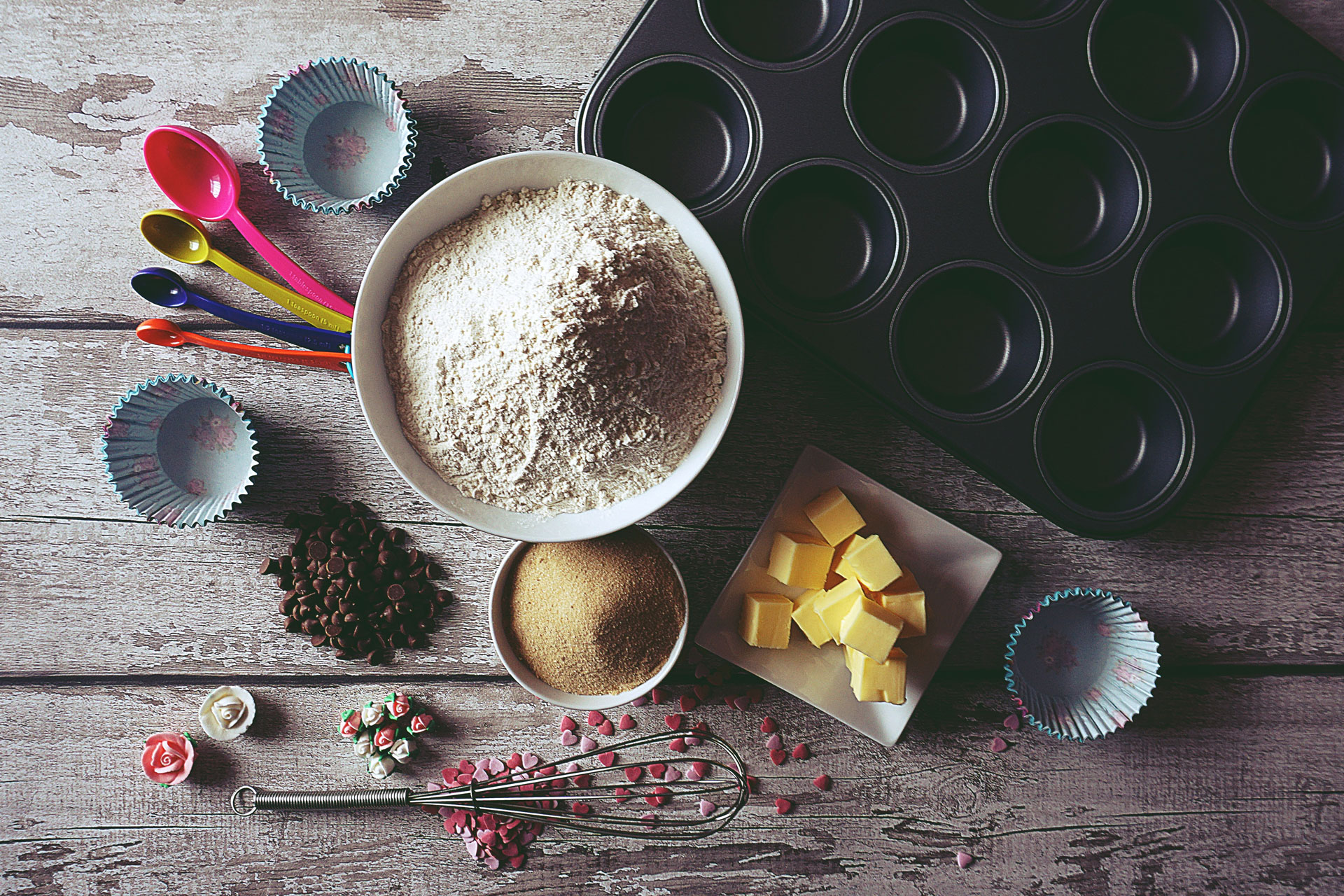 Cookery Courses in the UK & Ireland To Book Now
From paella to pizza, there's a cooking course for everyone
Keen to become a top baker? Improve your vegan cooking repertoire? Or just brush up on general skills in the kitchen? The UK and Ireland are home to some of the world's best cookery schools, which have plenty to offer both cooking novices and professional chefs alike. Here we bring you a list of the names to know, from the world-renowned Ballymaloe in Ireland and Le Cordon Bleu to small new launches, like the new seafood cookery school at Hackney hotspot The Sea, The Sea. Whether you're after a thorough training course, a half day workshop or something in between, there's something for everyone.
The Best Cookery Courses in the UK & Ireland
Seafood School at The Sea, The Sea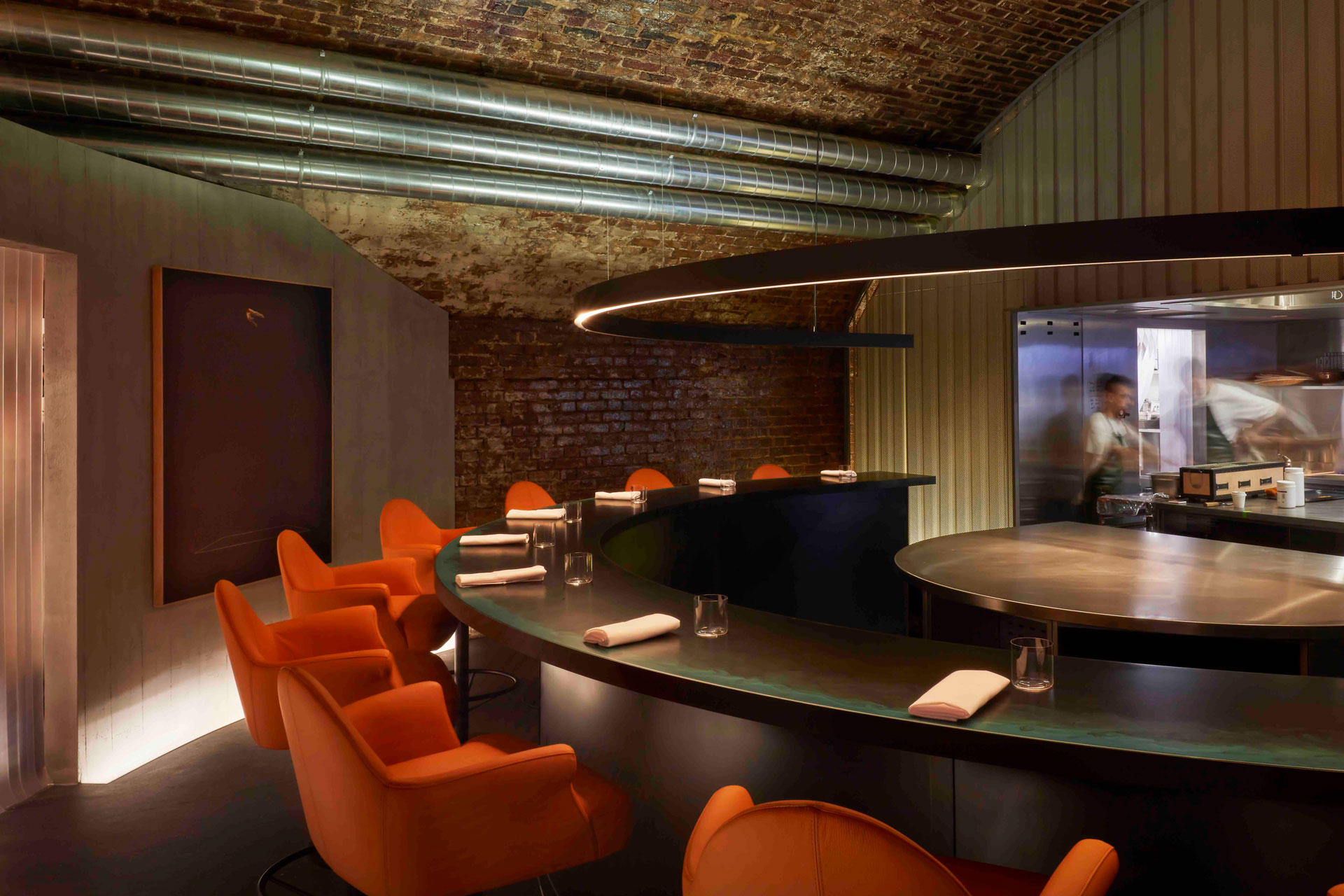 Hackney chef's table The Sea, The Sea recently launched a seafood-focused cookery school, with a focus on sustainability. The school teaches participants new techniques for cooking seafood, with themes so far including nose-to-tail fish and under-used species. Executive Chef Leandro Carreira will oversee the Seafood School, with courses including a tour of The Sea, The Sea's site, a fishmonger-led overview of how to buy fish, hands-on demonstrations and a three-course lunch with wine.
337 Acton Mews, London E8 4EA. theseathesea.net
Dudwell Cooking School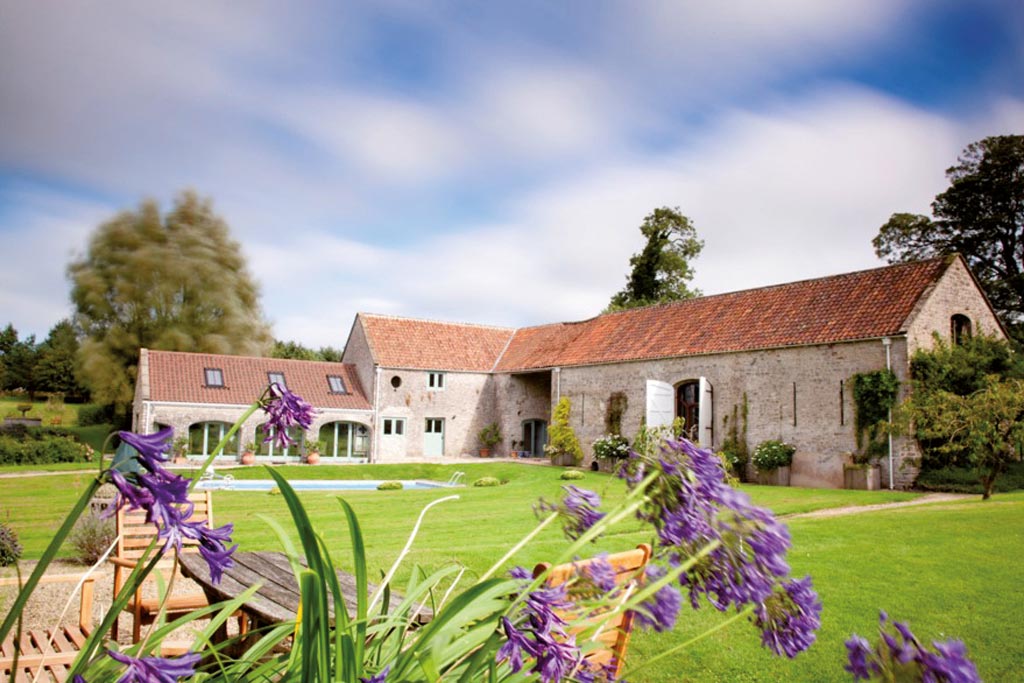 Set amid the picturesque Mendip Hills in Somerset, Dudwell Cookery School is the passion project of Caroline Waldegrave, who formerly worked at Leith's alongside Prue Leith. Caroline's aim was to create a cookery school which felt welcoming rather than formal, which she has certainly achieved with Dudwell – helped greatly by her warm, witty character. Courses are typically four days long and limited to eight students, meaning everyone gets a hands on, personal experience – particularly as Caroline tailors the course to meet everyone in the group's needs. Whether you're cooking up homemade pasta, slow-cooked lamb shank, chocolate fondant or paella, you can guarantee recipes will be easy to follow with readily available ingredients, meaning you can replicate them at home. During the course guests stay in beautiful accommodation next door to the cookery school, with all rooms en-suite, complete either with a rainforest shower or a roll top bath. The schedule is relaxed, allowing time to explore the exquisite gardens and grounds, play tennis, and take a dip in the heated outdoor pool. Meals, meanwhile – including an impressive buffet-style breakfast – are enjoyed in the charming summerhouse, making for an all-round idyllic experience.
Dudwell School Ltd, Dudwell Lane, Chewton Mendip, Bath, Somerset BA3 4ND. dudwellschool.com
Ballymaloe, Ireland
Ballymaloe began as a restaurant from Myrtle Allen's own country home more than 30 years ago. Since then, it has become one of the most well respected and popular cookery schools in Ireland, with Darina and Tim Allen in charge of the school. They have a very simple but very essential philosophy of food that remains constant as food trends change and grow.  They teach students about the primacy of good quality, naturally produced ingredients. 'Our students work with the best ingredients and go away with a much greater understanding of the nature of food.'
The famous 12 Week Certificate Course takes place three times a year and attracts students of all ages, from all over the world.  Students enjoy the experience of spending three months on a 100-acre organic farm in the rolling hills of the East Cork countryside. The short courses are taught all year round, with lessons ranging from a half day to a week. Their six-week sustainable food course focuses on re-thinking food systems and culture, re-learning how to cook, live and eat sustainably, and re-defining what is possible resource efficiency and technology. 
Ballymaloe Cookery School, Co. Cork Ireland. cookingisfun.ie
The Woodspeen Cookery School
Everything about John Campbell's cookery school and restaurant is delicious: from the views across the Berkshire countryside to the snuggly fur hides draped across the seats, to his emphasis on supporting local produce, to the three-course seasonal dinner party you'll be able to pull off by the end. The best thing about The Woodspeen Cookery School is that you won't even realise that you're learning. Despite coming home with stacks of knowledge, flavour wheels and scientific notes (which he's more than happy to provide, if you're so geekily inclined), you'll come away feeling like you've just spent the day hanging out chatting to a friend in their kitchen, with the full stomach to prove it. Because John is so hands-on, unlike other establishments you're highly likely to get the man himself tutoring you, with all his knowledge from many Michelin-starred years at the helm of The Vineyard, which, funnily enough, is within spitting distance from The Woodspeen.
The Woodspeen Restaurant & Cookery School, Lambourn Road, Woodspeen, Newbury. thewoodspeen.com
The Fat Hen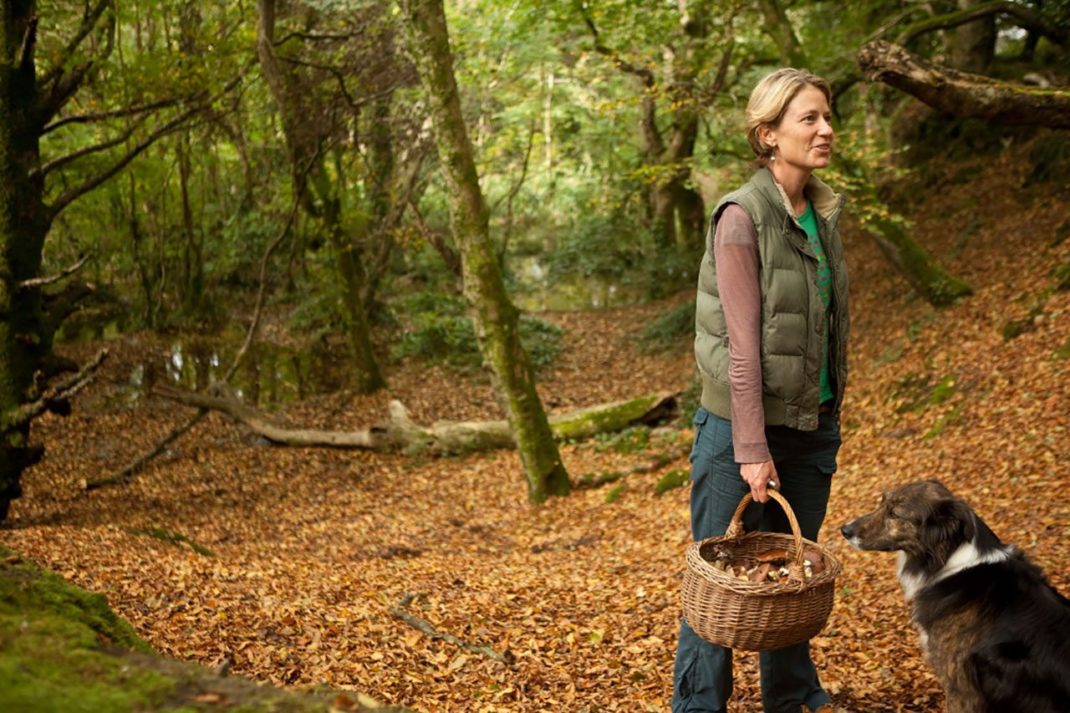 Foraging is a trend that's here to stay, and it's little wonder ­– no one does food better than Mother Nature, and getting your hands dirty is always satisfying. Before you head out alone it's worth knowing your Conocybe Filaris from your Chanterelle, and what to do with your ingredients once you've found them. The Fat Hen has a forage, cook and feast day, which involves a three-hour foraging trip, covering how to be a safe and legal forager (sounds more exciting than we'd thought), followed by a cooking lesson and feasting session.
Fat Hen, Gwenmenhir, Boscawen-noon Farm, Penzance. fathen.org
The Raymond Blanc Cookery School
Although we can't promise you'll be able to produce à la Le Manoir by the end, you will come home with a stash of Raymond Blanc recipes and, hopefully, a little more knowledge than before. If you're serious about the kitchen, there's no better place to go for instruction than The Raymond Blanc Cookery School. But, if you're more cack-hand than dab-hand, just let them know beforehand and they will tailor your course according to your experience level. The courses are varied but our favourites include the Maman Blanc course, dedicated to Raymond's mother who makes a wicked apple tarte tatin. The macaroon sessions will make the most elusive patisserie a lot less scary but, purely for adaptability, the seasonal dinner party lessons are ideal for those who want to up their entertaining a notch or two. Even better, you can book into Le Manoir for a well deserved snooze at the end of the day. It would be silly not to really, being in the area and all…
Le Manoir Aux Quat'Saisons, Church Road, Great Milton, Oxford. belmond.com
Borough Kitchen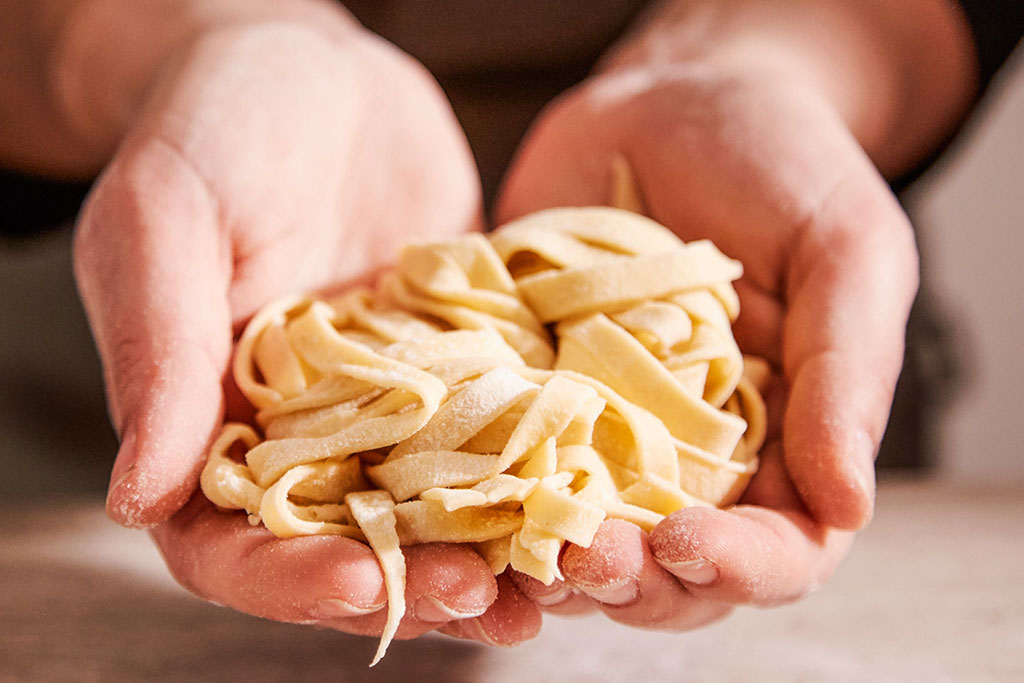 No matter how great your love of cooking, it can be extremely difficult to find the time to perfect essential skills and learn new cuisines while also living the busy life of a Londoner. As a city which prides itself on having it all, however, the solution comes in the form of Borough Kitchen – the upmarket cookshop 'catering to the urban at-home chef' which holds wonderful evening classes in both its Chiswick and Hampstead stores. After hours, the display kitchen becomes a fully-functioning cookery school where you can learn everything from making pastry to knife techniques. The teaching method is both scientific and hands-on, making for lessons properly learnt and stored to long-term memory. Courses vary in length, the longest being three hours; but for learning to make four types pasta from scratch and including time for a convivial feast, we'd say that's an evening rather well spent – and you can still be in bed by 10pm. Of course, all utensils used are available from the shop and they'll even email you the recipes and tips, resulting in the most 'London' of cookery schools in its quest for ultimate convenience – so now you truly have no more excuses…
Borough Kitchen Chiswick (W4 1PP) or Hampstead (NW3 1RG). boroughkitchen.com
Bread Ahead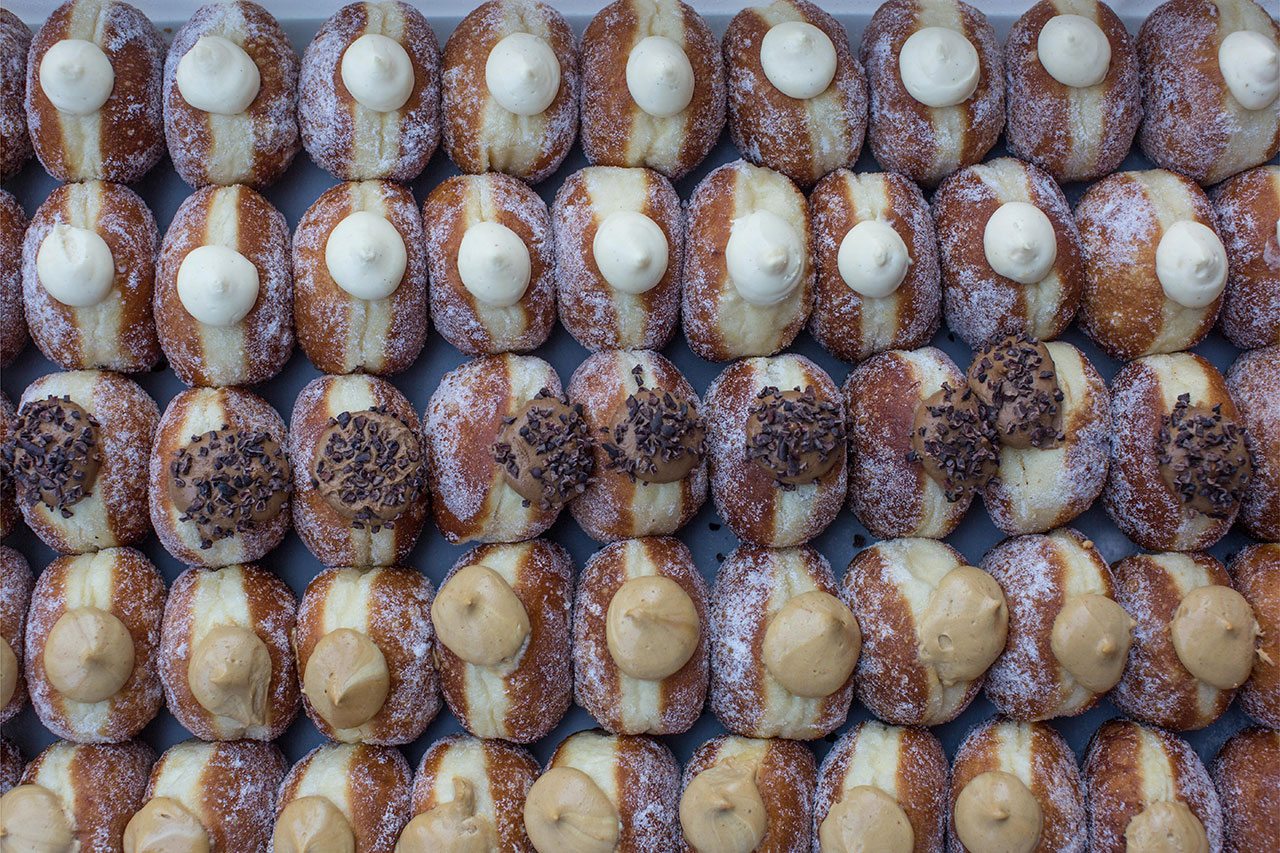 This Borough Market bakery has become famous for its doughnuts. And when you try them, you understand why. They are delicious, rich and indulgent without being sickly sweet. Thankfully, if you've become obsessed with these fluffy bites of heaven, you can learn to make them yourself at home. There are three Bread Ahead cookery schools in London, one in the original location of Borough Market, another on Chelsea's Pavillion Road, and a third just opened at their Wembley Park site. Other classes on offer include gluten-free baking, bagels and croissant classes, with full or half day options.
Locations in Borough Market and Sloane Square. breadahead.com
The Avenue Cookery School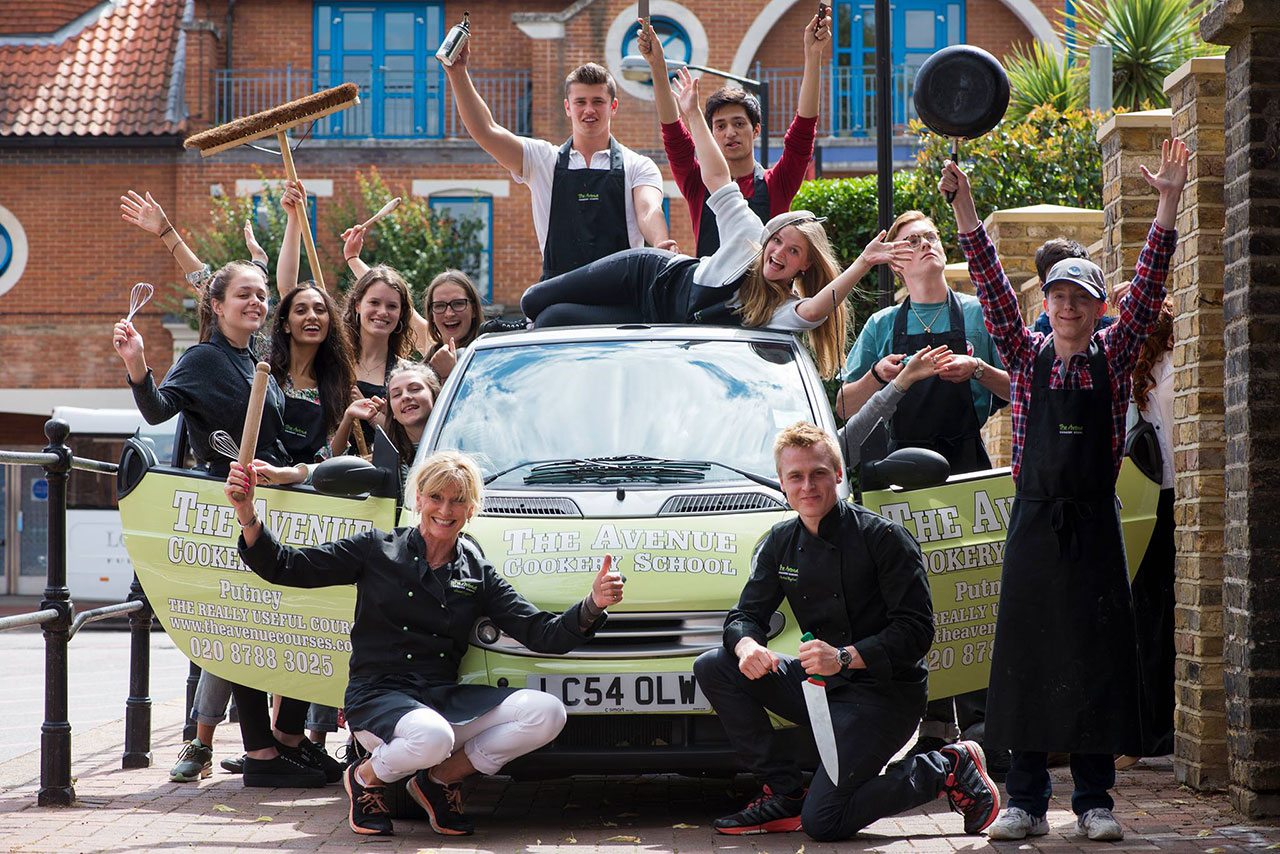 Based in Wandsworth, this family-run cookery school specialises in tailor-made classes for all your cookery needs, from learning the basics like knife skills, to macaroon masterclasses and chalet cookery courses. You can try your hand at Sunday Lunch, or learn to bake and cook before you head off to university. There really is a class for everyone here – including a Chalet Cooking course if you're off on a ski season.
The Avenue Cookery School, Wandsworth, London. theavenuecookeryschool.com
Eric Lanlard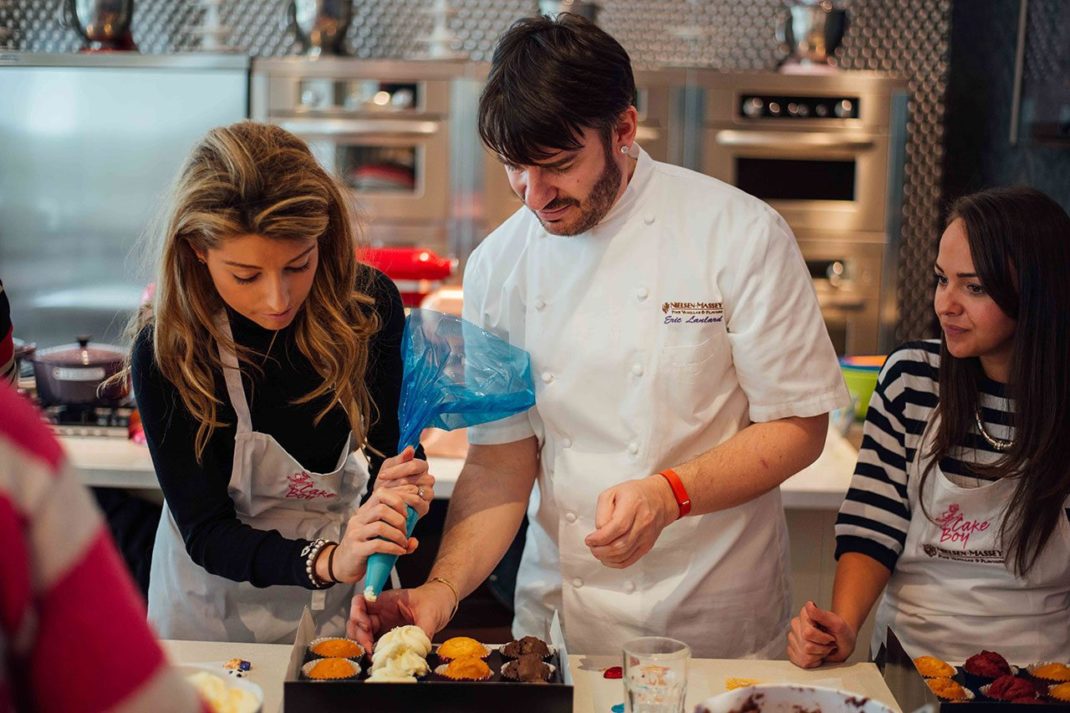 Eric Lanlard, or 'Cake Boy', has become somewhat of a baking celeb for the A-list, with clientele including Madonna and Sir Elton John. Courses range from a French Country Baking Class that's perfect for budding pâtissiers, to an Afternoon Tea Baking Class, so you can really nail that scone recipe. Spring into the warmer weather with their seasonal classes – Spring Baking offers the chance to learn how to make Key Lime Pie among other classic recipes, and Summer Baking helps you to create the perfect puddings to pair with an alfresco lunch. Our favourite is the Chocolat Class, in which students learn how to create three amazing cakes including a dreamy Chocolate & Raspberry Torte, an amazing Arabesque Gateau Opera and a Flourless Gateau Chocolat. Be prepared to create your masterpieces using only the finest ingredients, from 70 per cent dark chocolate to ground almonds and pistachios and even 24-carat gold decorating paper. All masterclasses include a delicious seasonal lunch with fine wine, and students will take home their creations to wow the family and their aprons to continue their baking skills. For a gentler introduction, why not try the cupcake decorating class with champagne brunch?
Battersea Reach, Juniper Dr, Battersea, London. cakeboy.co.uk
Swinton Cookery School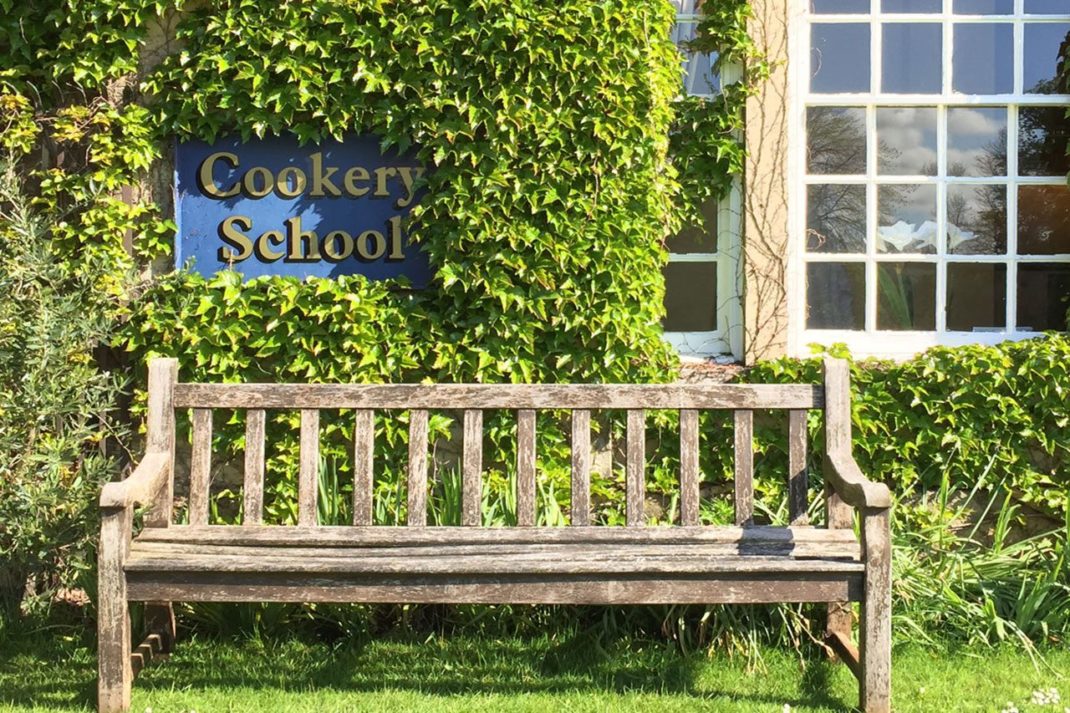 We can't think of a much better place to learn to cook than on the edge of the Yorkshire Dales, in the grounds of a beautiful castle, next to a cosy aga. Their courses cover an impressive array of cookery skills including AGA cookery, baking and barbecuing. Our favourites are the Middle Eastern course, which covers all the ingredient and flavour combinations and lessons in flatbread making and halloumi grilling, and the French brasserie course, where you'll learn how to make a rustic french loaf, duck leg confit and more.
Swinton Park, North Yorkshire. swintonestate.com
Cookery School at Little Portland Street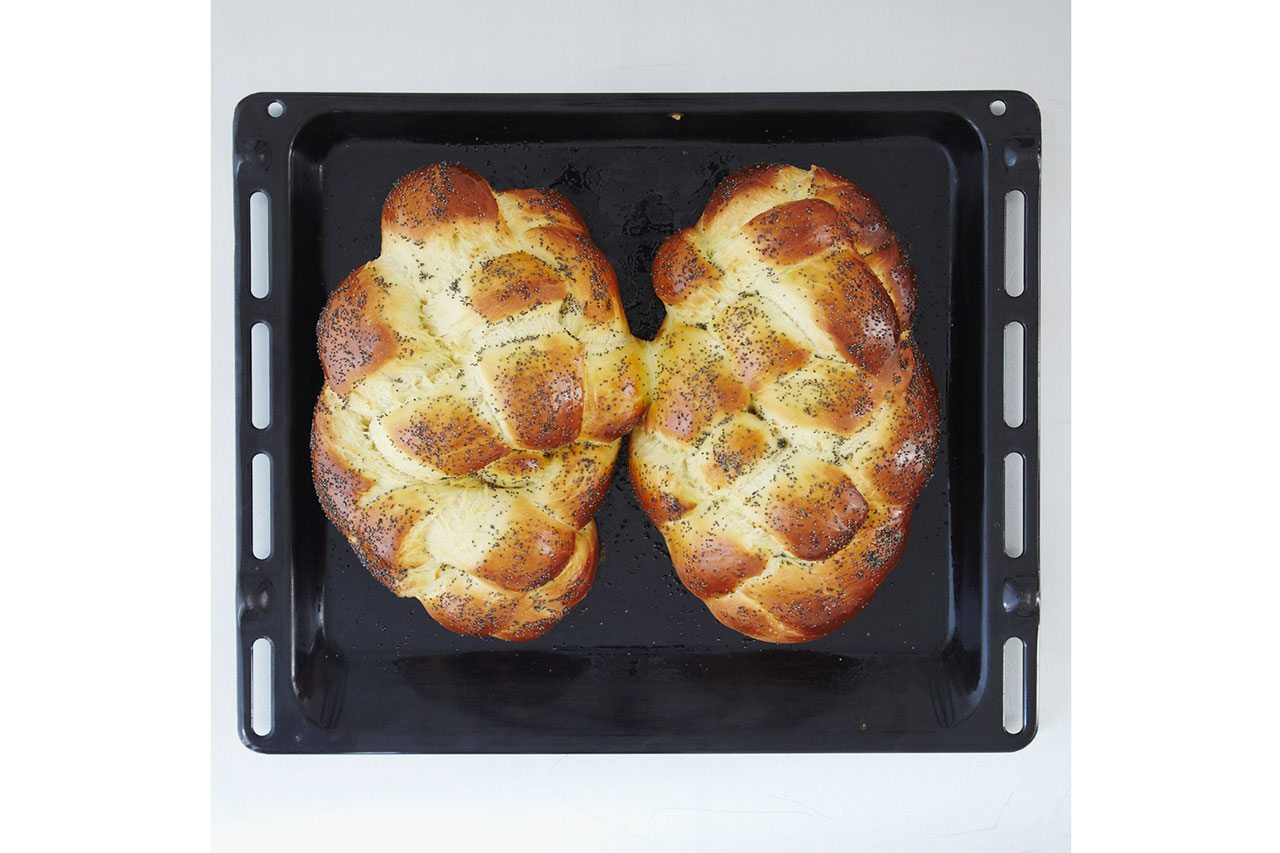 A hidden gem just a few minutes from Oxford Circus, Cookery School at Little Portland Street focuses on sustainability in food. Established in 2004 by Rosalind Rathouse, the school runs many wonderful classes including specific bespoke sessions for corporate groups. The daily classes run every week and cater for all levels from domestic to professional, with a wide variety of classes including Japanese home cooking, Jewish cooking and death by chocolate. They also offer a class which aims to tackle food waste: Waste Matters in collaboration with Magimix, where attendees learn how to make a series of sustainable dishes using a food processor. 
15b Little Portland Street, London. cookeryschool.co.uk
The Plant Hub Academy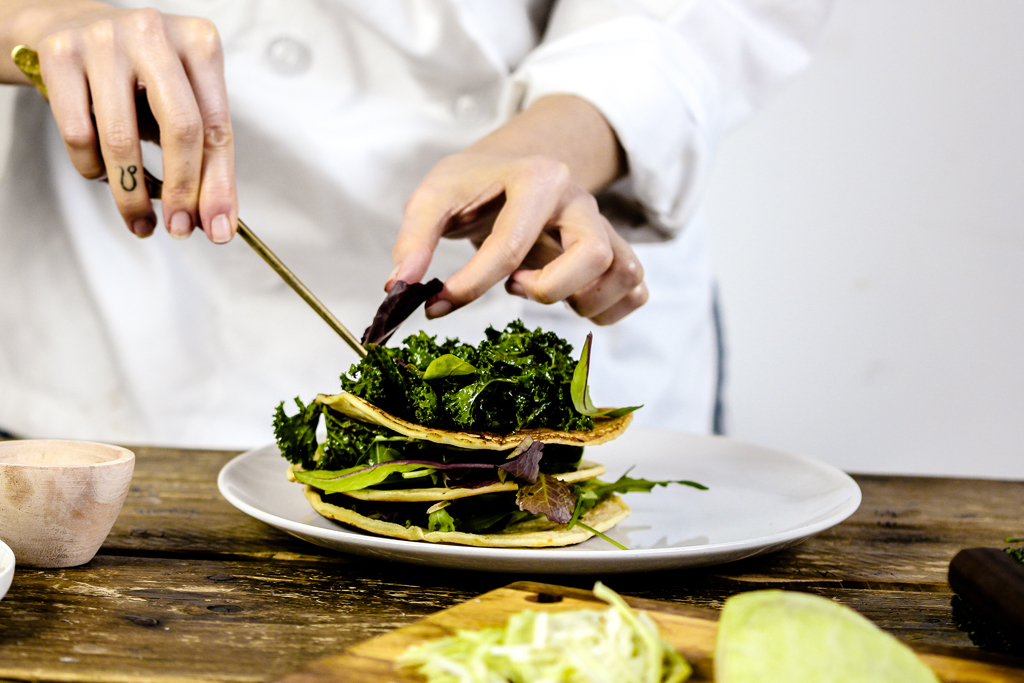 Over 3.5 million people in the UK now identify as vegan, so it's no surprise the number of vegan restaurants, menus and cooking courses are on the up. East London's newest addition to the vegan cuisine scene, The Plant Hub Academy, offer a number of vegan culinary classes, including 'Decadent Desserts' and 'Batch Cooking'. Founded by plant-based chef Lauren Lovatt and founder of Pride Kitchen David Bez, the hub opened earlier this year after successfully raising over £20,000 in its Kickstarter Campaign.
The Plant Hub Academy, 217 Mare Street, London. plantacademy.co.uk
E5 Bakehouse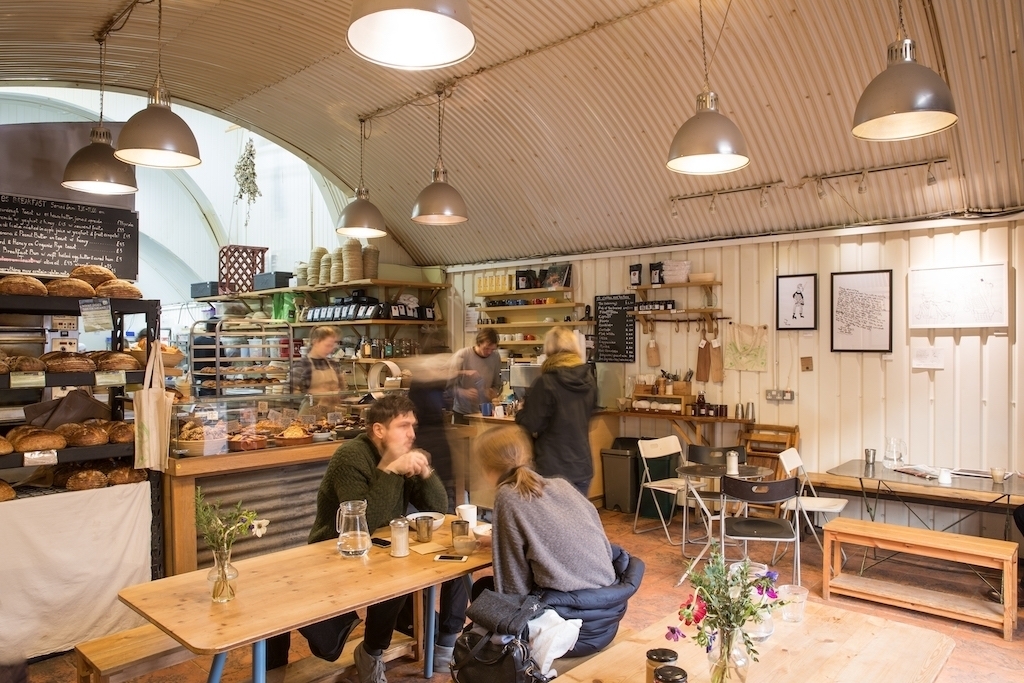 Getting away for a weekend of baking may seem like a distant dream, but E5 Bakehouse in East London brings the prospect much closer to home. One foot inside this trendy warehouse space and you can smell (and see) fresh bread baking and while you may not have industrial level mixers at home, E5's seasoned bakers can teach you little tricks to recreate their iconic sourdough bread loaves yourself. Once you've mastered the bread, try your hand at their jam, butter and pickles workshop to really wow your dinner party guests.
e5 Bakehouse, Arch 395, Mentmore Terrace, London. e5bakehouse.com
Sauce by The Langham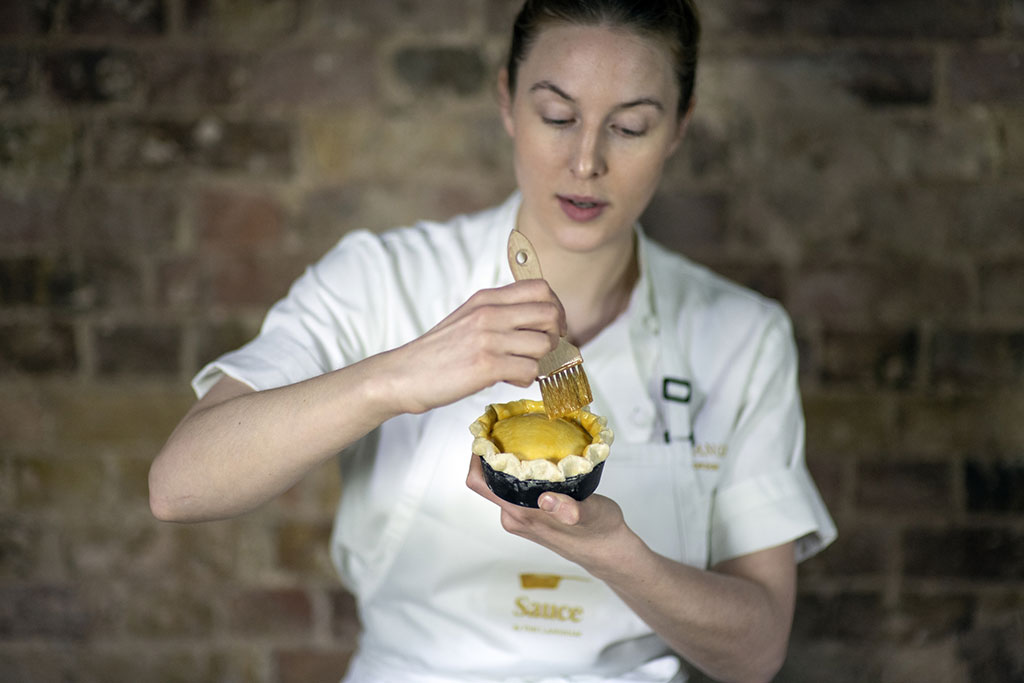 Learn the tricks of the trade from top London chefs at Sauce, a cookery school recently opened in five-star hotel The Langham. Classes range from making pastry to knife skills to premium cooking classes, taught by the likes of Michel Roux Jr and executive chef Chris King. This autumn, the school is launching new Forest to Fork cooking classes, focusing on wild food and game. The monthly courses will focus on preparing meats such as venison, duck, rabbit and woodpigeon, and how to enhance dishes with wild ingredients and seasonal vegetables.
Sauce by The Langham, 1c Portland Place, Regent Street, London. langhamhotels.com
Le Cordon Bleu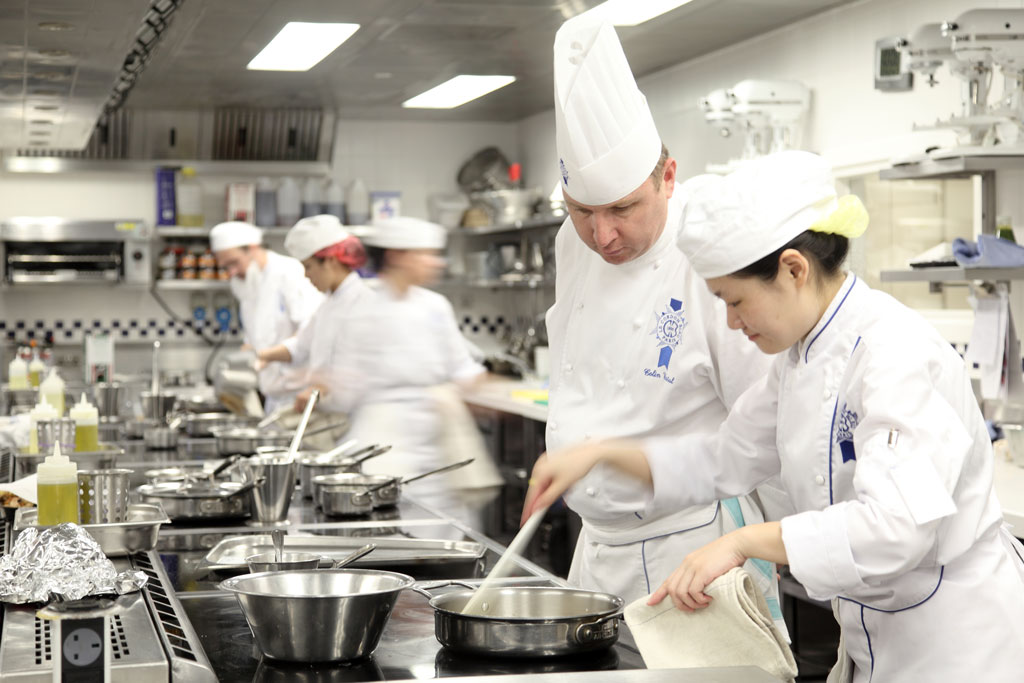 Le Cordon Bleu is renowned for training some of the world's best chefs. Best suited to professionals looking to refine their skills, their London school offers a wide range of in-depth courses including cuisine, pastry, boulangerie and wine management, as well as shorter one-day courses such as Fish and Shellfish, Indian Cooking and Creative Vegetables. They recently added a three-month plant-based diploma to their repertoire, designed to meet the growing demand for vegetarian and plant-based cooking.
Le Cordon Bleu, 15 Bloomsbury Square, Holborn, London, WC1A 2LS. cordonbleu.edu
Mahé Cookery School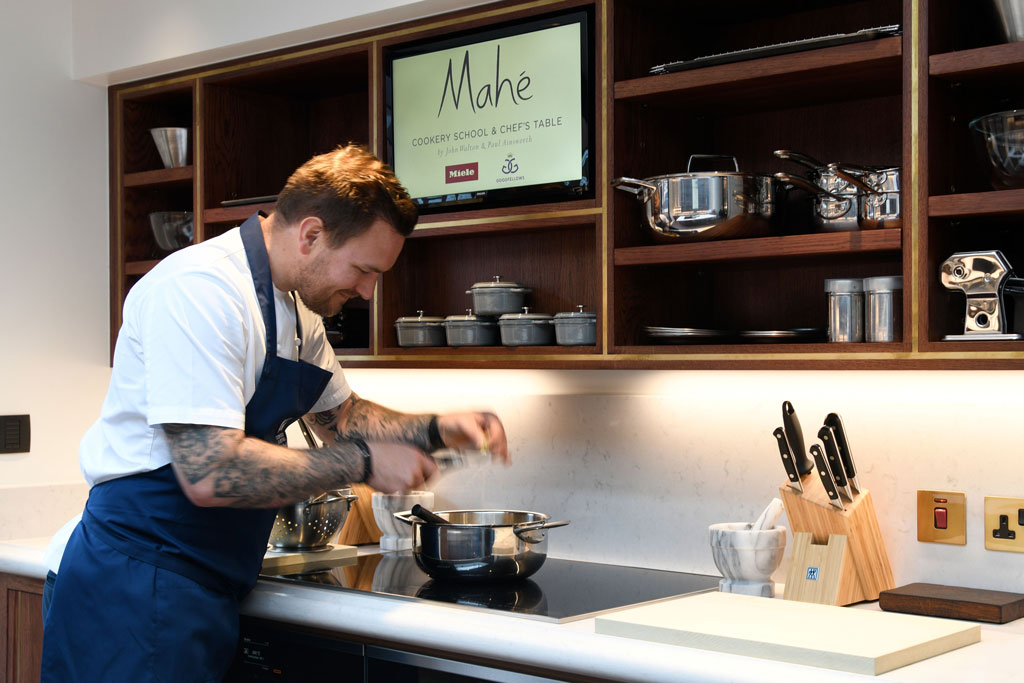 Husband and wife duo Paul and Emma Ainsworth's fourth venture is a new cookery school in Cornwall's Padstow. Named after the island in the Seychelles where Paul's parents met, Mahé is all about beginnings: family heritage, and the fundamentals of cooking. Overseen by John Walton who heads up the venture, each class hosts up to five students, with subjects ranging from dinner party cooking to desserts to pasta making.
Mahé Cookery School, Padstow, Cornwall. paul-ainsworth.co.uk