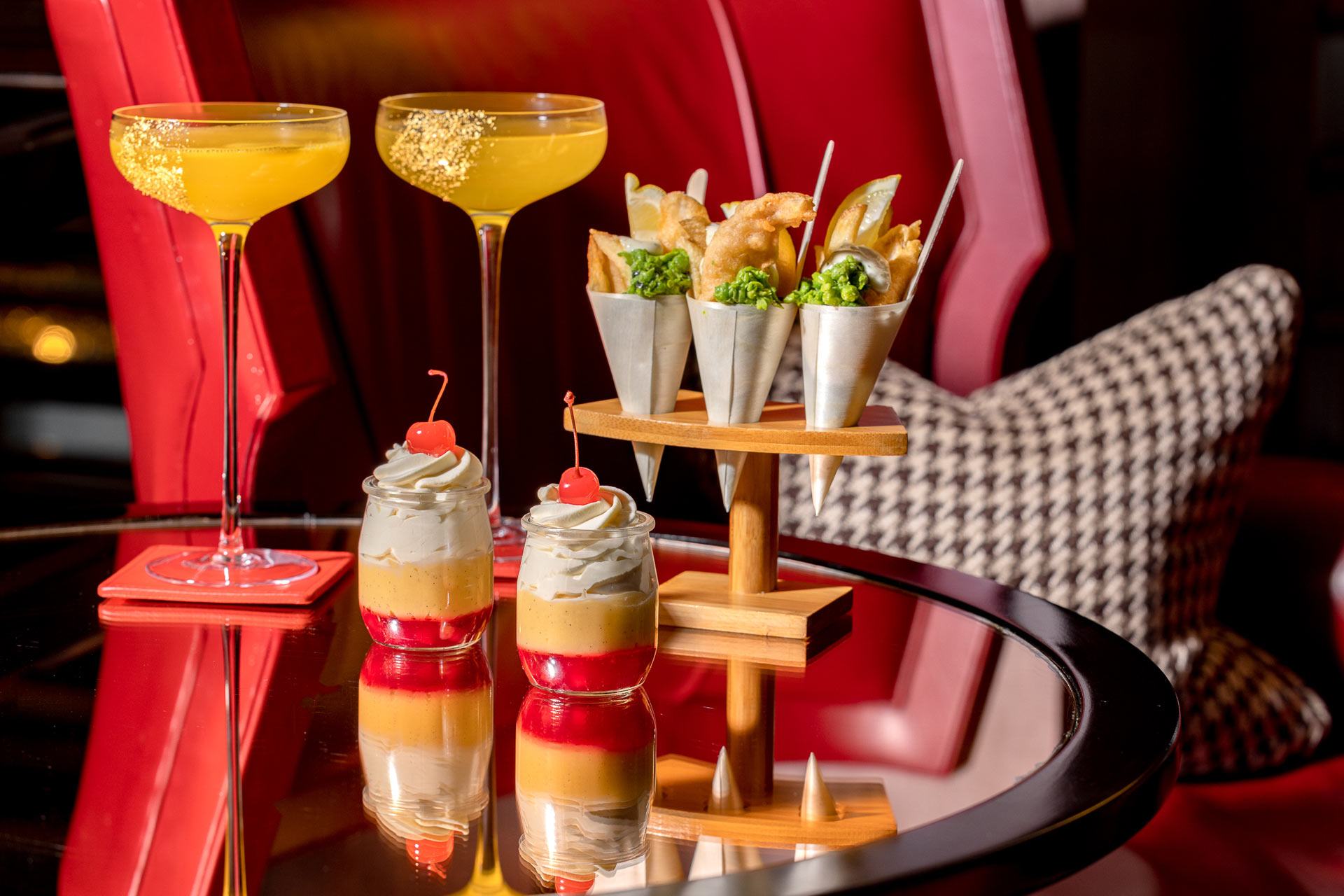 Behind the Scenes of the Oscars Kitchen
What do you cook for the crème de la crème of Hollywood?
On 12 March, the world's biggest stars will be gathering at the Dolby Theatre in Los Angeles for the 95th Academy Awards. It's one of the most high-profile events on the calendar, with an unparalleled guestlist which, this year, includes everyone from Paul Mescal to Cate Blanchett. So, who will be keeping all of these A-listers fed? Enter Elliott Grover, the 31-year-old chef who will be at the forefront of this year's operation.
For over 30 years, celebrity chef Wolfgang Puck has spearheaded the Oscars menu, but this year he has enlisted the help of Elliott, who has worked as executive chef at Puck's CUT at 45 Park Lane for the past nine months. 'I got speaking to Wolfgang Puck about three times a week, and he said he would be doing the Oscars in March,' Grover tells us. 'I said: would you mind if I came along and did it with you? All of a sudden he was organising flights and hotels.'
Naturally, cooking for the Oscars is a big job. Is he feeling the nerves? 'Not really,' says Elliott. 'We've been planning the event since before November.' He also has plenty of experience cooking for big names, having worked at some of the top kitchens in the country – from the iconic Le Caprice to Scott's Mayfair.
With just a few weeks to go, we caught up with the British chef to get a sneak peek into the Oscars kitchen – from what's on the menu to how the team prepares for the big night.
Q&A with Elliott Grover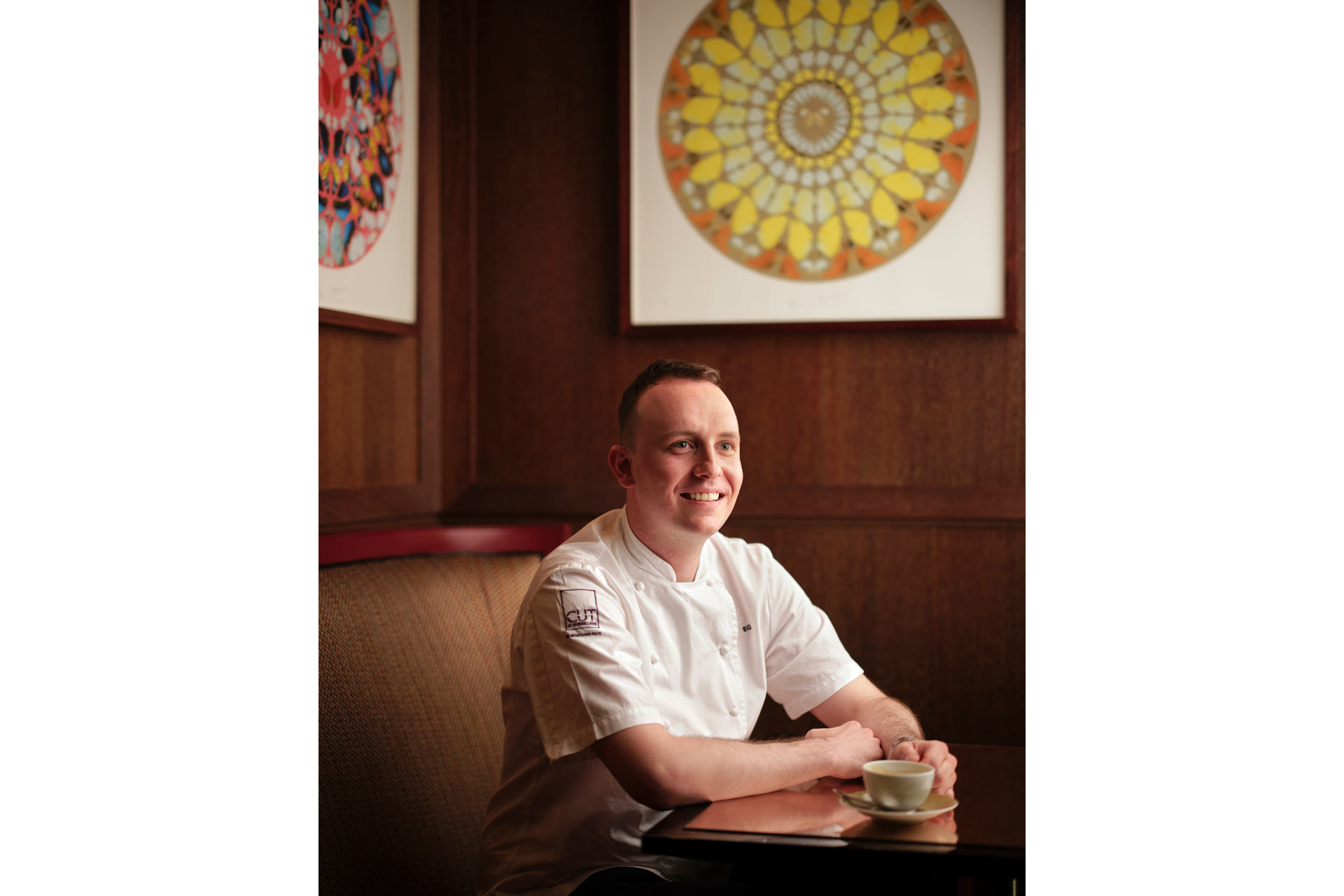 When did you become interested in food?
It was when I was about 14. I didn't know what I wanted to do; I was watching TV and there was this chef that had cooked for the Queen and he worked at The Ivy, so for some reason I decided to go online and apply for the job with no experience. I got offered the job. When I was 16 I was working at Le Caprice and Scott's Mayfair – I don't think I realised quite what it was until more recently.
How would you describe your food ethos?
For me, I don't like all this fancy rubbish with foams – a lot of chefs say this, but I've been saying it for a long time. It's more about: get a beautiful bit of fish, cook it very simply and well, and let the produce do the talking.
Where do you find your inspiration?
I'm 31 years old now, and I've got a lot of people in the kitchen, from 18 up to a bit older than me. You take something from the young ones that are at college, because they're constantly learning new things.
Very exciting that you're cooking for the Oscars. What's on the menu?
There's a fish and chip cone, which is a goujon of haddock in beer batter with triple cooked chips, pea puree and tartare sauce, and we're serving it in a small bamboo cone. Then it's a dish that Wolfgang has been doing for years and years: the chicken pot pie, a traditional pie with shaved black truffle inside. You put puff pastry on there and it souffles up, and all the aroma comes up. Then we've done the traditional sherry trifle, a three biter sort of thing. And, last night, Wolfgang also asked if we can do a Beef Wellington.
Any luxurious or fun twists you're doing for the occasion?
To be honest, even if you can just do fish and chips really well, that's enough. So many chefs, they can do all the foams but they can't do fish and chips.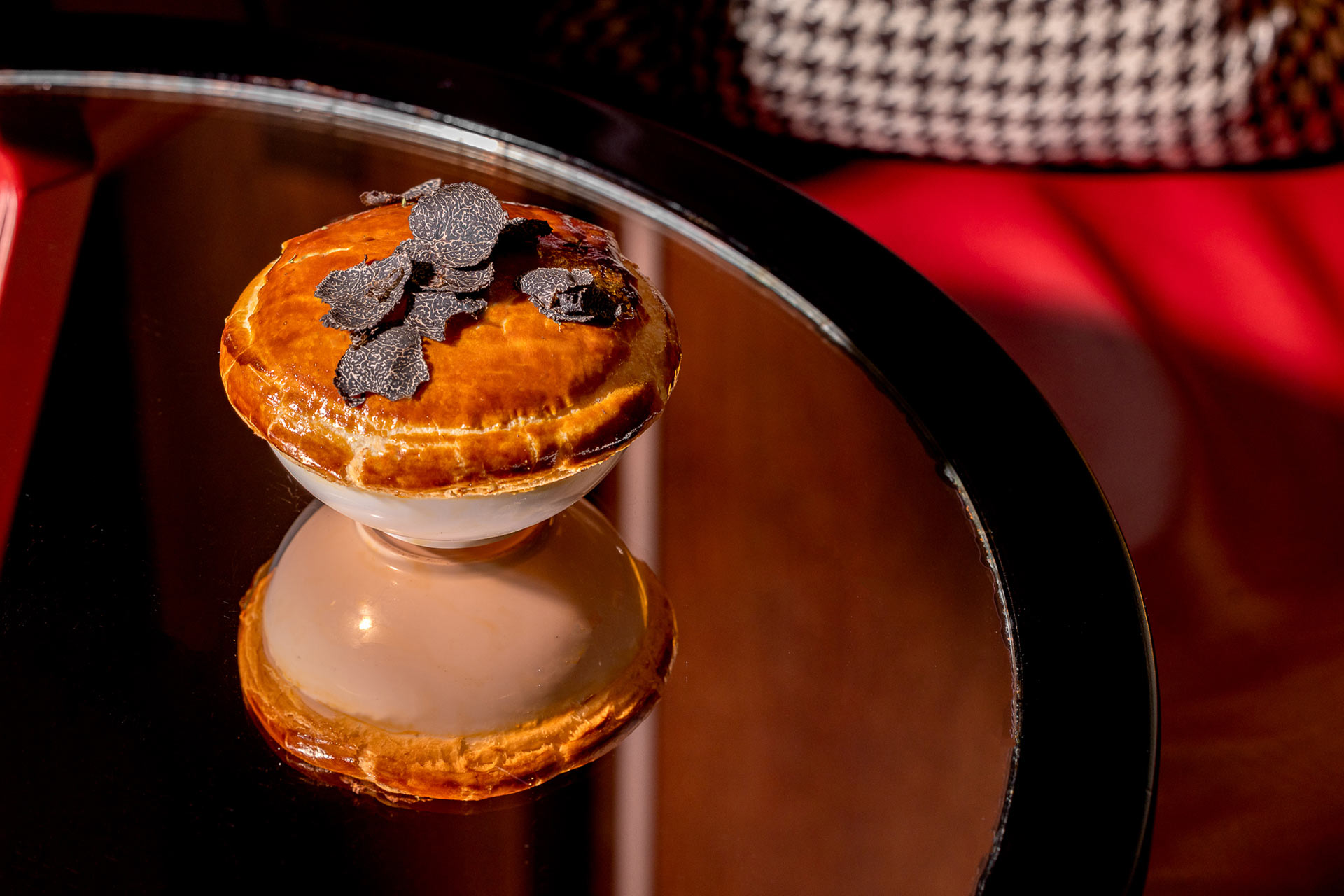 Is it a sit down meal or more canape-style?
It's in the main ballroom, so there's seating and standing, people drinking champagne – more like a cocktail party.
How do you prepare for a night like this?
I was talking to the chef in America – you've got to take everything into consideration. The food can't be messy. All the food is served within 45 minutes, it's around 400 portions of each dish, and it needs to be canape-style food. These people don't want to be eating loads and loads. From the chip fork to the bamboo cone to the stand the fish and chips are going to be in to the suppliers you're going to get the fish from, it all needs to be done months in advance.
How big is the team?
There's about 40 chefs. I don't want them to do my fish and chips though – I can do that.
Any special demands from the guests?
From my experience, I've been cooking for high-profile people for quite a long time, and I find it's best to just keep it simple. It's more the newer famous people who are a bit more picky.
Anyone you're particularly excited to cook for?
I don't think he'll be there, but it would be Jack Nicholson. What a man. 
Have you ever had a big kitchen disaster?
When I was working at Scott's, we were serving main courses for 50 people, and someone set the fire alarm off. We have one of those vinegar foam things, it basically destroyed the whole kitchen. We had to close the restaurant – all the guests were disappointed.
Strangest request ever?
Once it was an eggless omelette. We used to do a cheese, mushroom and spinach omelette, and they wanted it without the egg.
Which movies or TV shows have inspired you?
I used to like the Anthony Bourdain stuff, and Rick Stein. I hate these new chef movies where they're so serious. They're everything a kitchen shouldn't be. We're trying to go into a new era of cooking. We need to treat people in the right way, not go down this Boiling Point way. This is why there are no women in kitchens.
How do you create a relaxed atmosphere in the kitchen?
Just be kind to people. Listen to people. Understand Gen Z and all the new generations coming through. Every single person is different. And having more women in kitchens: we've got nine female pastry chefs here – they just bring such a different light to it. When I was in other kitchens, you might get one female chef. It really complements a kitchen and calms it down.
Do awards matter to chefs as much as they do to actors?
I think a lot of chefs put an awful amount of pressure on themselves. Of course they're important – a Michelin star would be a dream. But I think you should just set your own targets and your own goals, don't get too caught up in anything else.
How have you seen the culinary world change since you started out? 
In regards to the actual kitchen itself, you've got to be a lot more mindful of the amount of hours chefs are working. That expectation of people working 60 hours plus a week is literally dead in the water. Anyone with that philosophy is probably not going to last very long. That's why so many Michelin-starred restaurants are struggling for staff. A lot of people are just being a bit more human. We are only cooking food, which we're all passionate about, but there's more to life than just working 60 hours a week.
Quick Fire
Most memorable meal?
Core by Clare Smyth. It's really special.
Favourite three ingredients?
Eggs, truffle and salsify. 
Chefs who inspire you?
Tim Hughes from Caprice Holdings, and Wolfgang Puck.
Meal heaven and hell?
Best dish is Eggs Benedict – it's so comforting. Worst dish would be fermented eggs. No thanks!
You can try the Oscars menu at CUT at 45 Park Lane.