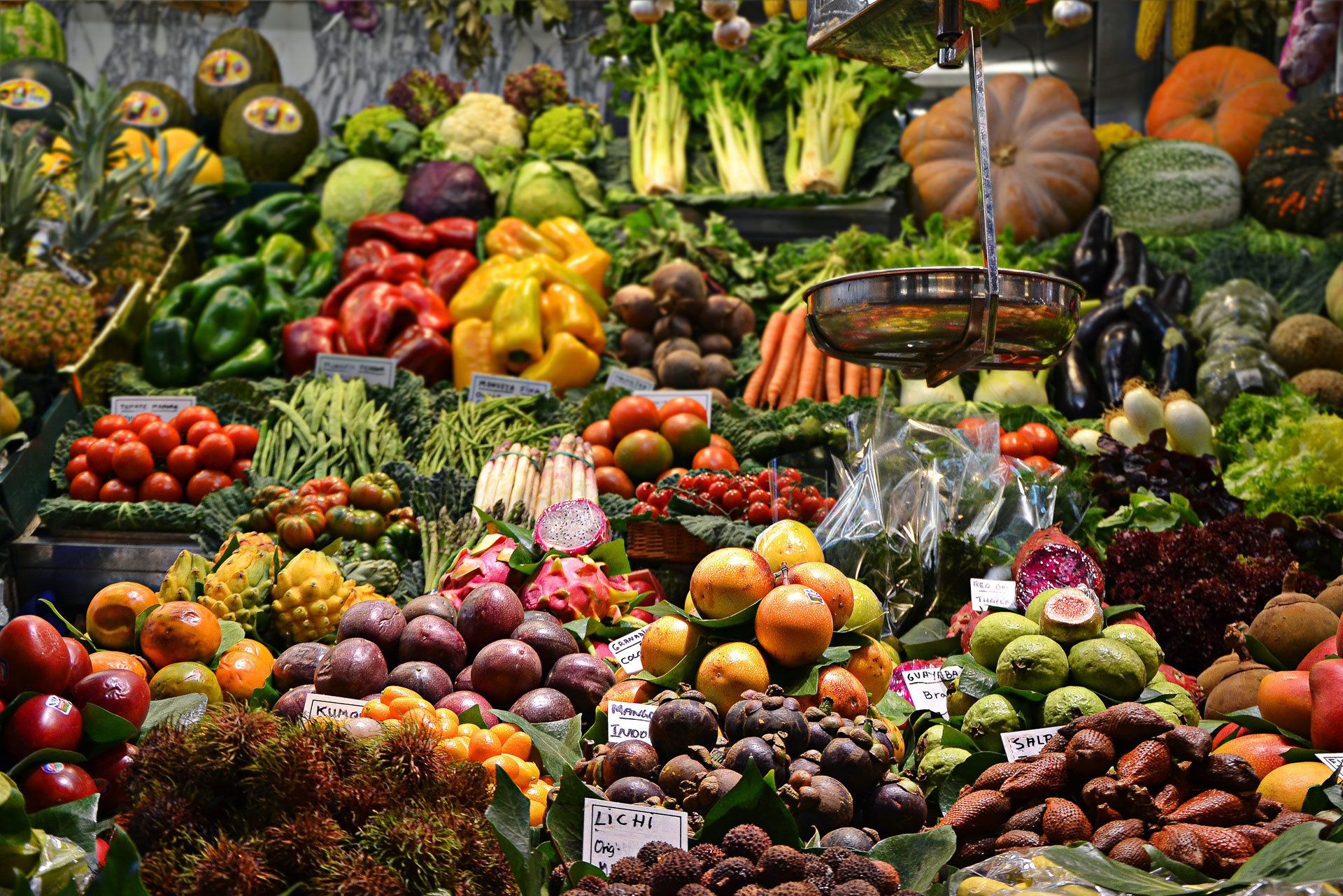 The Best Food Markets in the UK
---
Food here, there, everywhere
Is there a better way of travelling around the UK than by embarking on a tour of the best food markets? We think not. Start planning your route now.
In our opinion, Britain is largely underrated when it comes to culinary kudos. Just look at how many wonderful food markets there are around the country, selling fresh produce and world-class street food. Here we select our favourites – your bellies can thank us later.
The Best Food Markets in the UK
St Nicholas Market, Bristol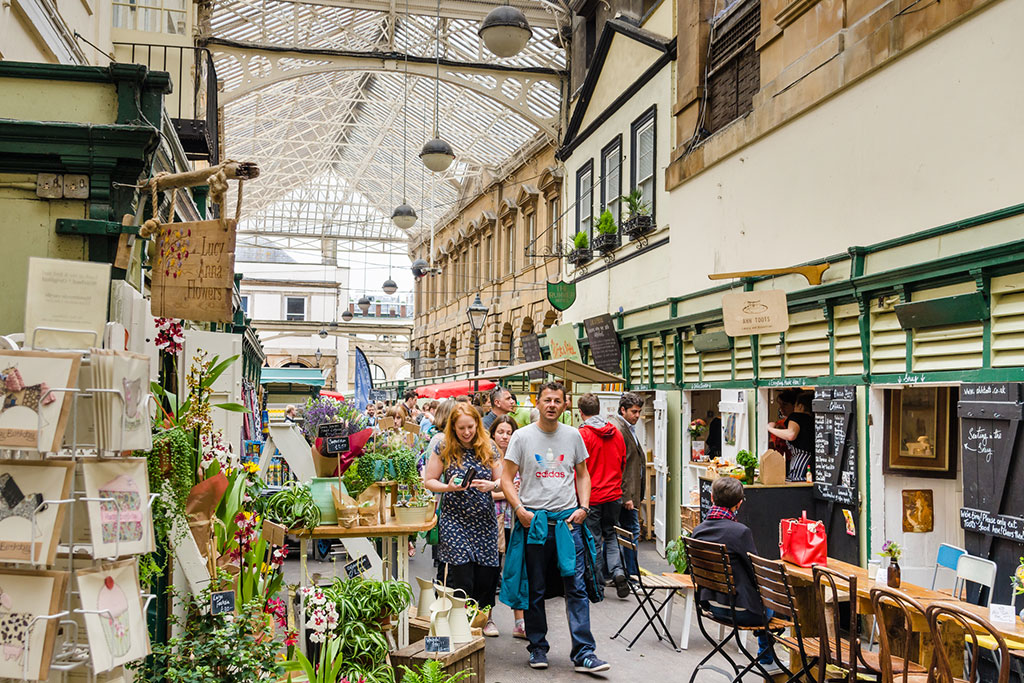 Trading six days a week, St Nicholas' Market houses Bristol's largest collection of independent retailers and is a go-to for the weekly grocery shop and delicious food on the go alike. The Glass Arcade is the place to go to satisfy your every craving with its wide array of world food on offer, while on Wednesdays the farmer's market comes along to flog local fruit and veg as well as other local produce.
The Corn Exchange, Corn St, Bristol BS1 1JQ, bristol.gov.uk
Winchester Farmers' Market
The historic cathedral city of Winchester boasts one of the biggest farmers' market in the UK, specialising in local produce as everything on sale comes from within Hampshire or close to the border. And why would anything need to come from further afield, when the county produces such excellent meats, cheese, ice cream, bread, fish, fruit and veg (and much, much more)? It's a favourite of Rick Stein's, so keep your eyes peeled.
High Street, Winchester, Hampshire, SO23 9BL, visit-hampshire.co.uk
Borough Market, London
A classic – for a reason. Borough Market is one of the country's oldest markets (dating as far back as the 12th century) and attracts hordes of tourists and locals alike. You'll find a vast selection of produce (some even driven over from France) and a buzzing street food scene which is a hotbed for British culinary talent.
8 Southwark St, London SE1 1TL, boroughmarket.org.uk
Orton Farmers' Market, Cumbria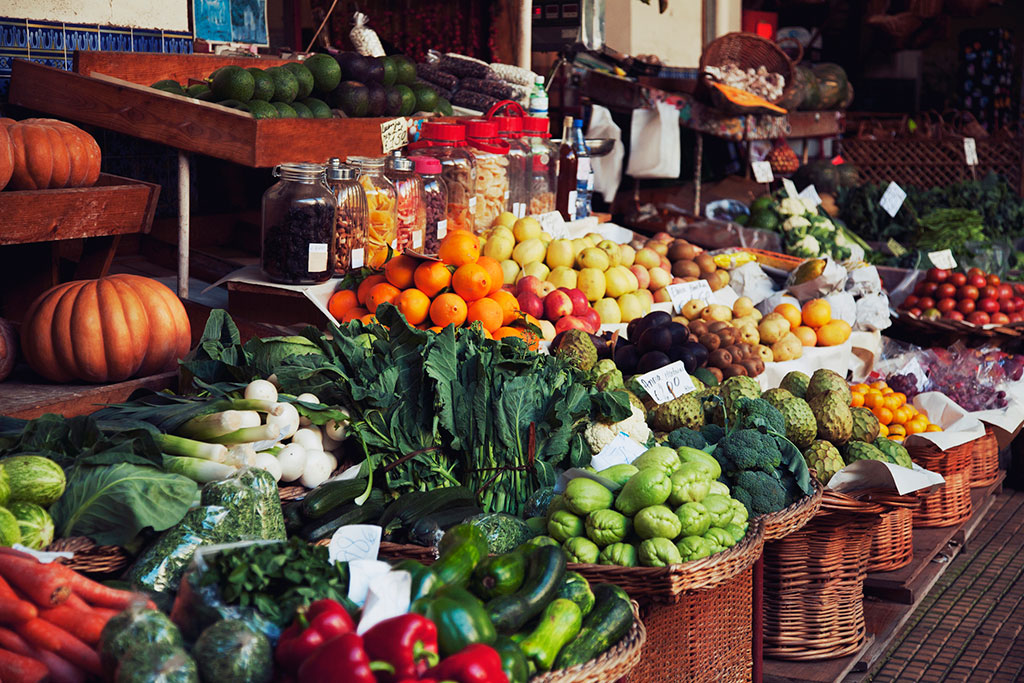 The buzzword du jour is 'seasonal', and that's exactly what Orton Farmers' Market specialises in. Great for a foodie day out, the market is held on the second Saturday of each month and is themed depending on the time of year. Expect tomatoes and salad for summer in June, picnics and pies in July and burgers, bacon and BBQ specialities come August. All produce comes from within 50 miles of the market, so it's as local as it gets.
Market Hall, Orton, Penrith CA10 3RU, bittenoxford.co.uk
St George's Market, Belfast
From what is widely considered the best seafood selection in Ireland to the local Armagh beef and award-winning cheeses, St George's Market has become an absolute must-visit for visitors of the Northern Irish city. One of Belfast's oldest attractions, the Victorian site was given a much-needed revamp a few years ago and has continued to grow in popularity ever since. Pick up a bunch of colourful blooms on your way out, too.
St George's Market, East Bridge St, Belfast BT1 3NQ, belfastcity.gov.uk
Edinburgh Farmers' Market
Selling food 'from source to city', Edinburgh's Farmers' Market is certainly one of the most picturesque in the country – set against the breathtaking backdrop of the Castle. Pop along on the first Saturday of each month for produce hailing from around the UK as well as the odd cooking demonstration. Particularly pleasant when the sun is shining (one can always hope).
NCP Castle Terrace Car Park, Castle Terrace, Edinburgh EH1 2EN, edinburghfarmersmarket.co.uk