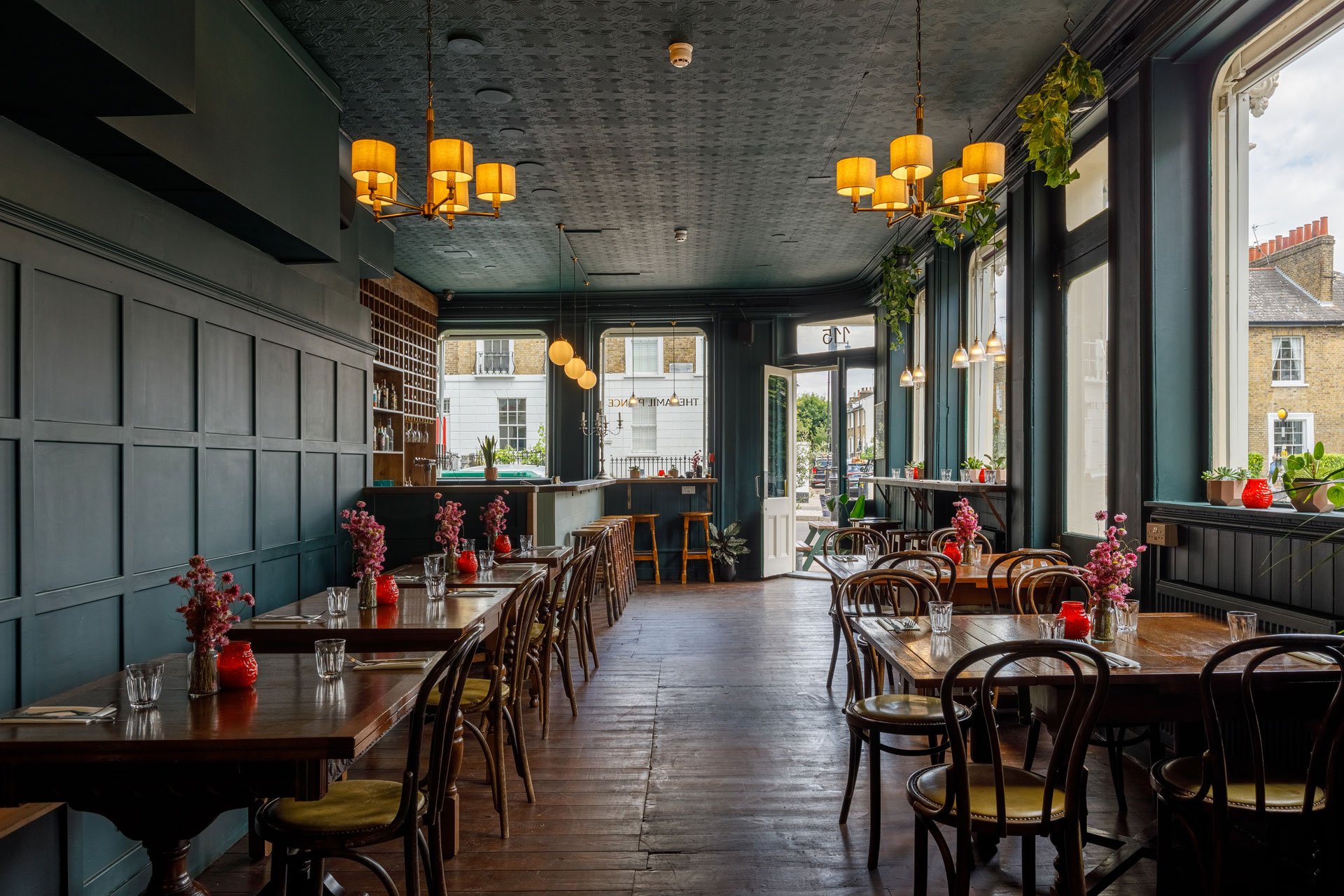 Best Restaurants in Islington
A foodie's guide to N1
Islington locals are spoilt for choice when it comes to eating out. Stretching from the bustling Upper Street up towards Finsbury Park, the area is filled with top restaurants, from long-standing local favourites to buzzy newcomers; upmarket dining rooms to destination gastropubs. Read on to discover the C&TH pick of restaurants in Islington.
Best Restaurants in Islington
Salut!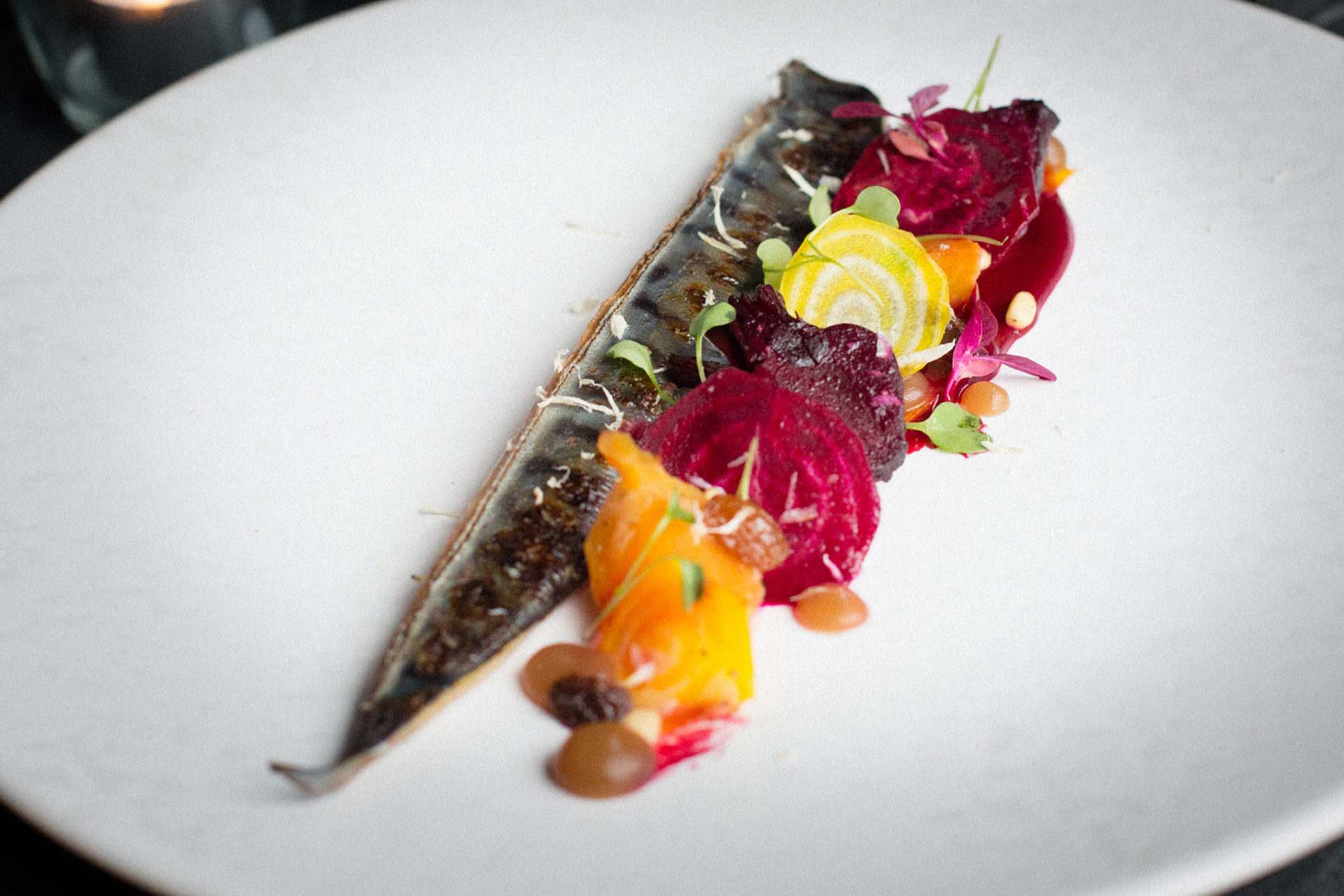 This little gem on Essex Road, founded by brothers Martin and Christoph Lange, serves modern European food amid relaxed settings. An open kitchen allows guests to watch their dishes being prepared, sitting alongside vintage furnishings and wooden tables. The menu showcases local, organic ingredients and ethically sourced meat and fish, with current dishes on offer including celeriac carpaccio with truffle, pork belly with turnip and mustard, and pan-roasted fish of the day, served with crushed potatoes, cavolo nero and mussels. Extra hungry? Treat yourself to the sharing chateaubriand for two, which comes with duck fat roasted potatoes and a red wine jus. 
412 Essex Rd, London N1 3PJ; salut-london.co.uk
hicce hart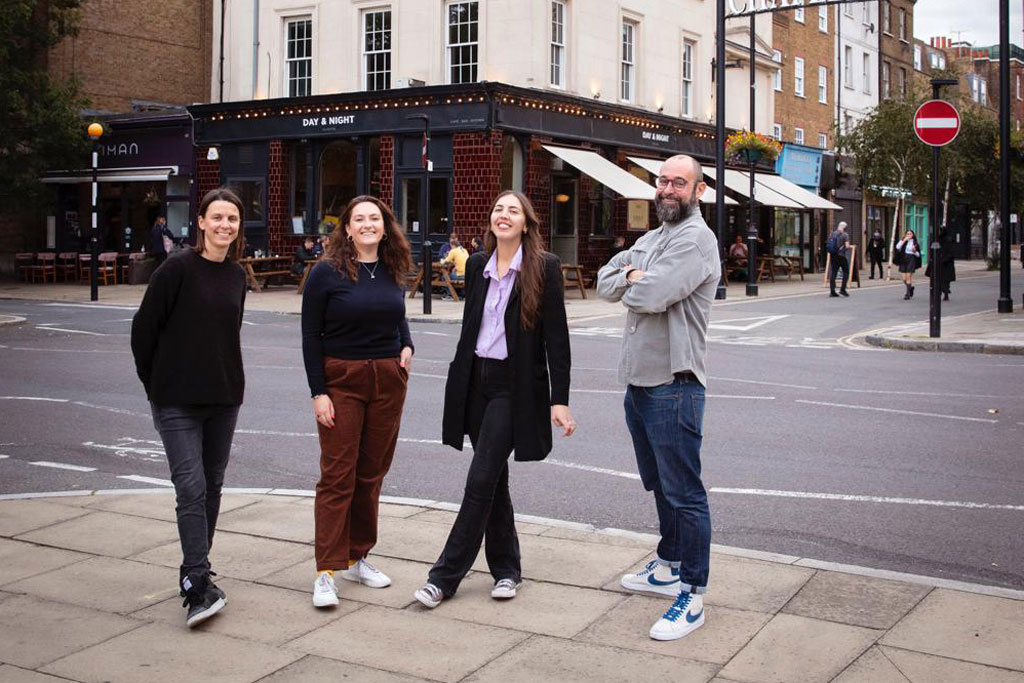 Coal Drops Yard restaurant hicce has a new sibling, this one a neighbourhood pub in Islington. Founded by chef Pip Lacey alongside business partner Gordy McIntyre, the new outpost serves British-style food alongside craft beers and biodynamic wines. On the menu you'll find a selection of sharing plates designed to be enjoyed with a drink or two, or larger plates – plus a stellar Sunday roast. The buzzy venue will also host weekly Sunday evening wine clubs, supper clubs and other exciting events.
58 Penton St, London N1 9PZ; hicce.co.uk
Pig And Butcher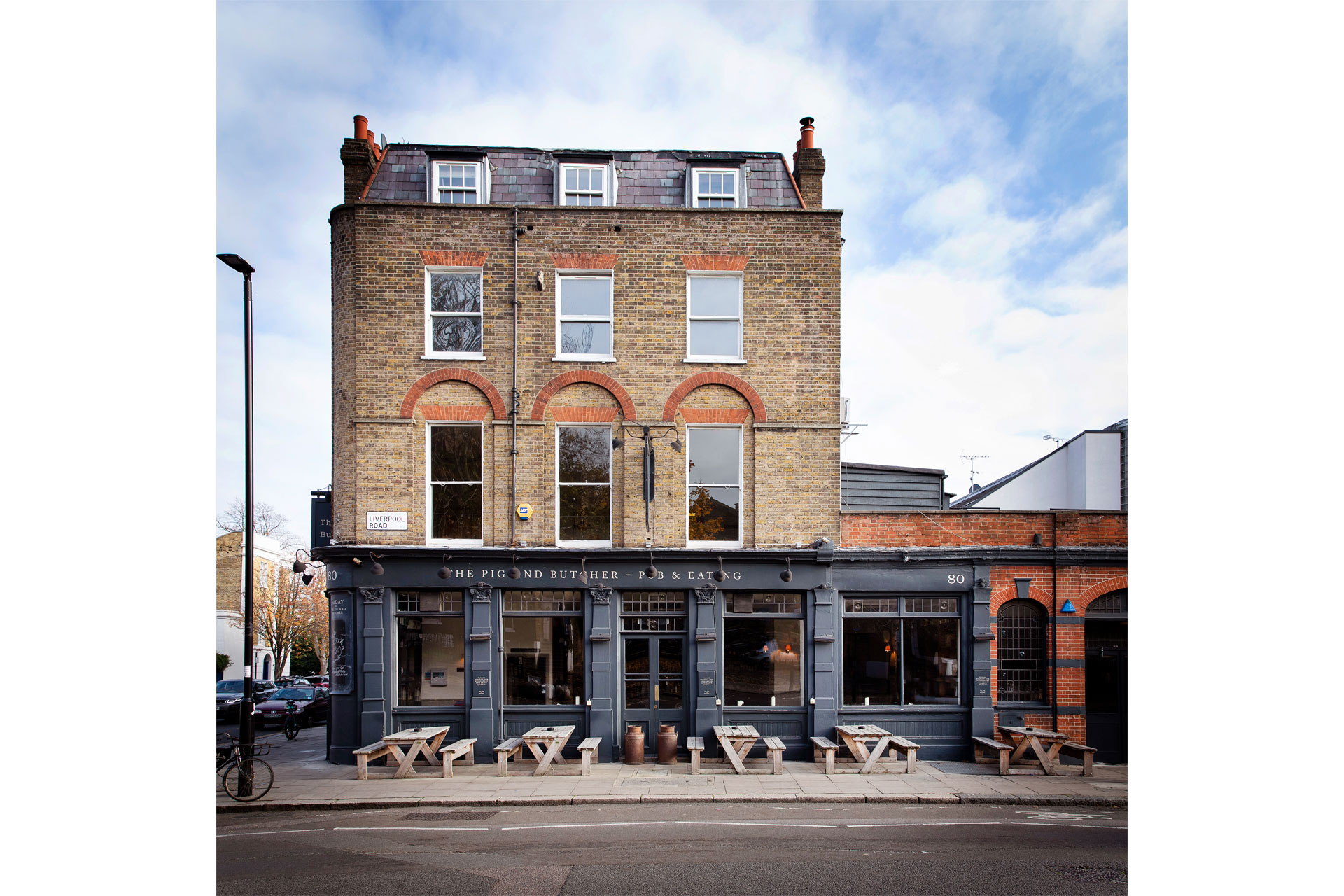 The Pig & Butcher is a well-kept secret of Islington, and it's held its spot since the mid-1800s (but renovated much more recently than that with its handsome facade). Wondering where the name comes from? The fields surrounding the pub in days-long-past used to be occupied by farmers for their livestock, later to be sent to Smithfield's Meat Market for sale – and with that heritage in mind, it today specialises in fantastic farm-to-table fare with an in-house butcher.
For its food, you can expect succulent cuts of rare breeds (from White Park cattle to Hebridean Lamb), locally sourced game, or brilliant Cornish fish. Seasonal and changing menus mean you're experiencing the best of British food in the heart of N1. A particular standout dish is a courgette flower, scallop and crab mousse, accompanied by basil and lemon drizzling, but it also excels with much more traditional pub fare, mastering the art of the Scotch egg with a black pudding encasing. The food is enjoyable in its relative simplicity; and its complimented by no-fuss interiors, reminding you that you are, of course, still in a beloved local tavern.
Be aware that you'd be missing out if you left without trying the Ginger Jamaica cake (topped with oozing whisky toffee sauce and a dollop of orange-cardamom ice cream), a delicious and seasonally apt dish to end any evening with.
80 Liverpool Rd, London N1 0QD; thepigandbutcher.co.uk
1251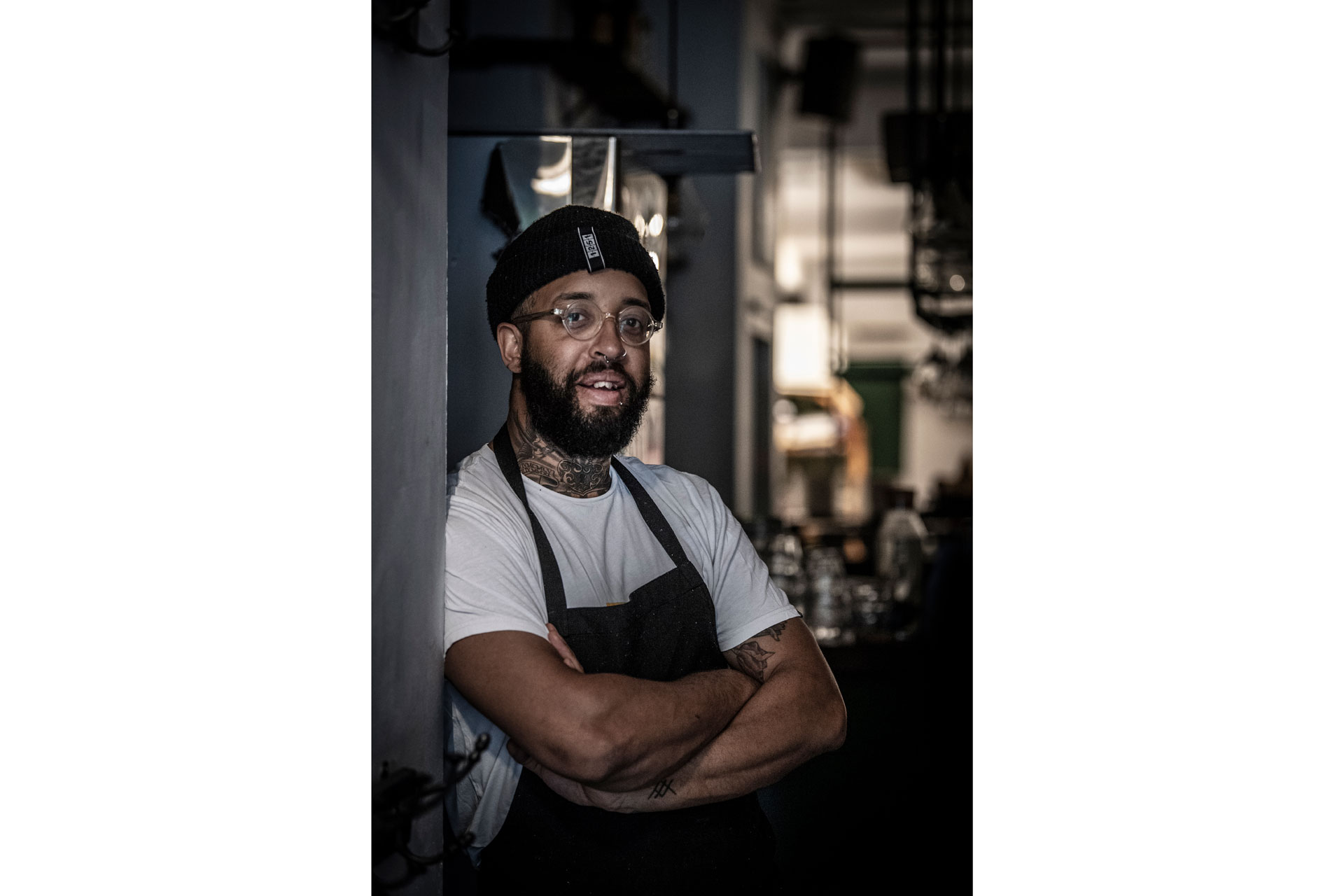 Chef James Cochran earned his stripes working at top establishments like The Ledbury and The Harwood Arms before setting up his own restaurant, 1251. Opened in Islington in 2018 – the same year Cochran won Great British Menu – 1251 is a reflection of its founder's unique heritage: his parents are from the Caribbean and Glasgow, and he grew up by the sea in Kent. There's either a standard or a vegetarian tasting menu, offering unique dishes like Scottish mackerel with fermented gooseberries, and jerk-spiced mutton, plus a Sunday roast of beef with all the trimmings.
107 Upper St, London N1 1QN; 1251.co.uk
The Duke of Cambridge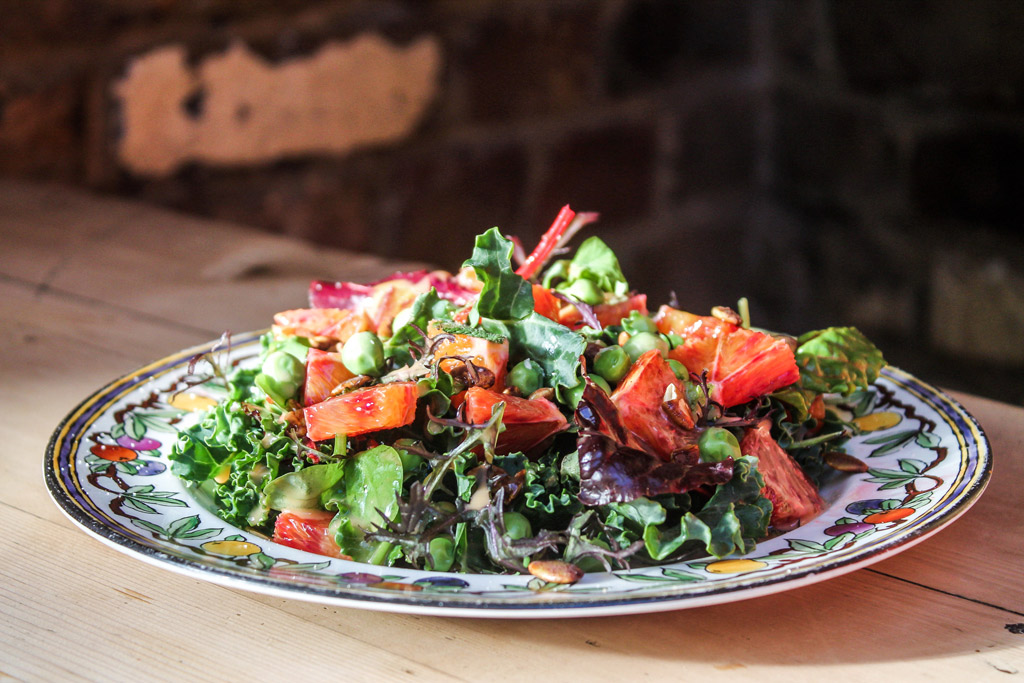 When founder of London gastropub The Duke of Cambridge, Geetie Singh, married the man behind Riverford farm, Guy Watson, it was inevitable their businesses would soon follow suit. Located in London's Islington, The Duke of Cambridge was Britain's first organic pub, while Riverford in Devon – known for its organic vegetable box scheme – has been farming organic produce since 1987. Nowadays, chefs at The Duke are pleased to use Riverford's fresh vegetables across their menu, meaning lots of delicious, fresh vegetarian options, from saffron and squash risotto to courgette gratin with black truffle. Food is of course seasonal, with current dishes including taleggio curd with summer truffle, creel caught langoustines and Rhug Estate lamb with baba ganoush.
30 St Peter's St, London N1 8JT; dukeorganic.co.uk
This review was taken from our feature on eco-friendly restaurants in London
Noci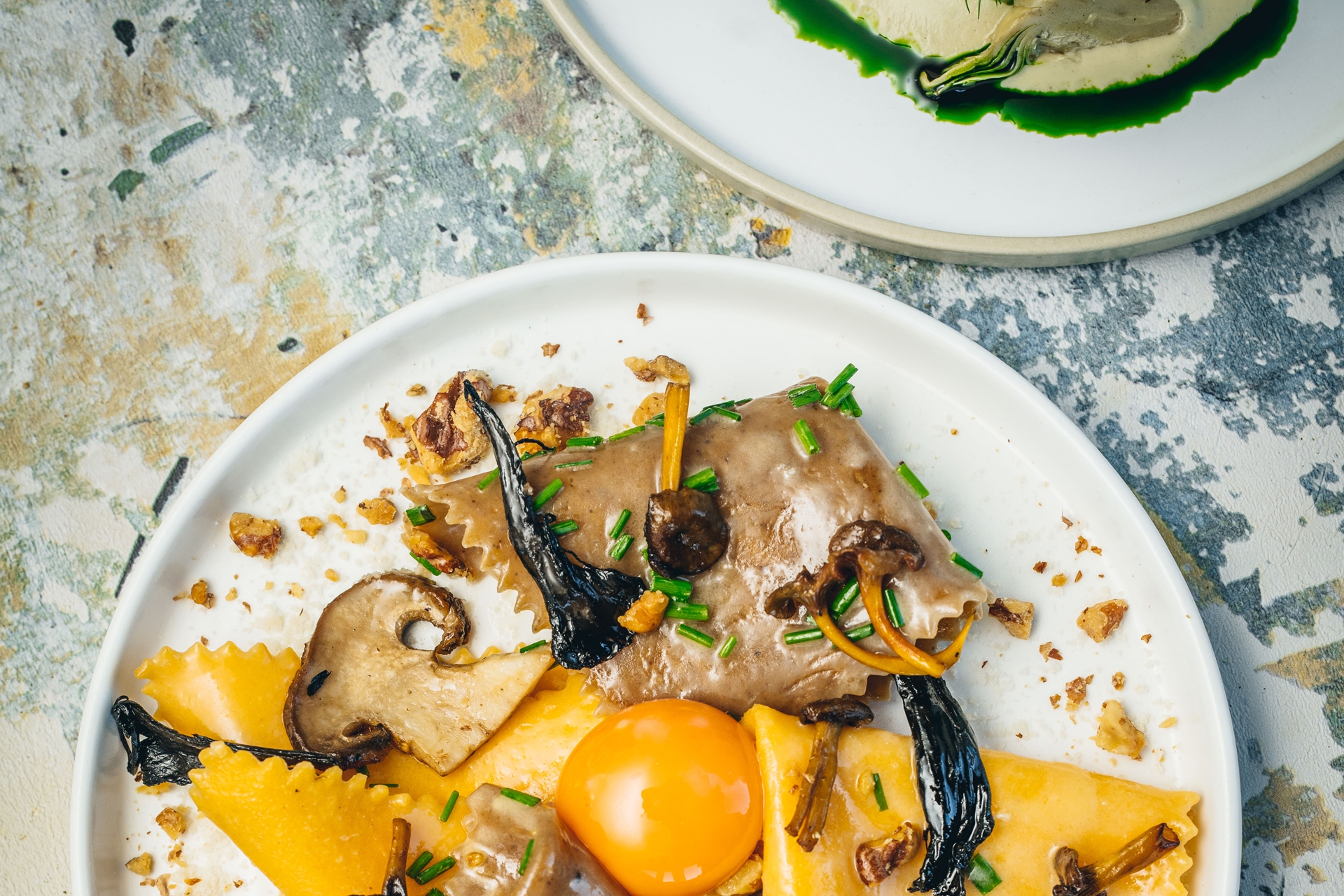 It's a bold move to open a pasta restaurant in London these days – prepare for the comparisons to Padella and Bancone to roll in thick and fast. But that hasn't stopped chef Louis Korovilas from striking out with recently-opened Noci on Islington Green. Inspired by his travels around Italy, Noci follows on the heels of Tavolino in Tower Bridge and puts freshly-made pasta at the front and centre. With roaring success at his first venue, the pressure is on – but there's no arguing he's got the recipe for a cosy neighbourhood restaurant down to a fine art. From the moment you step through the door, Noci's buzzing, hive-like atmosphere ticks a lot of boxes for the millennial London foodie, with a large bar and long, casual trestle tables surrounded by chatty diners sipping spritzes from tumblers. You won't find menus as long as your arm or awkwardly complicated ingredients – like any good Italian local, (albeit one of the slightly trendier, cosmopolitan persuasion) simplicity sets the tone from start to finish.
4-6 Islington Grn, London N1 2XA; nocirestaurant.co.uk
Afghan Kitchen
This long-standing restaurant opposite Islington Green offers hearty Afghan food amid a low-key setting. It's tiny, with just two tables downstairs and three on the first floor – but this gives it a welcoming, friendly atmosphere, with a no-fuss menu to match. Choose between four meat and four vegetarian dishes, such as warming fish stews, dahls and rice dishes, alongside some homemade bread to mop it all up with. It's a bargain too, with mains costing around £7.50. 
35 Islington Grn, London N1 8DU
Radici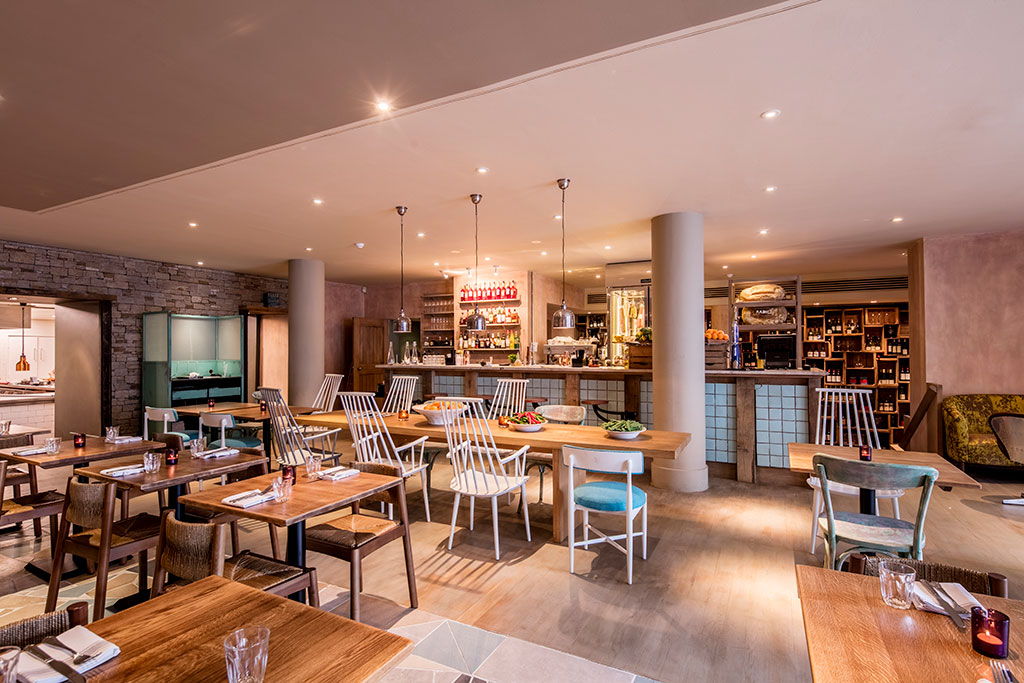 Radici is the more affordable Italian from top chef Francesco Mazzei (who also heads up Sartoria and Fiume). The restaurant lies across from the Almeida Theatre, meaning it's a hub for the area's cultured crowd who chat away in the swanky but down-to-earth surroundings. One of the few places to serve equally excellent pizza and pasta, the concise menu is a little more creative than most and heavily inspired by Southern Italy with Tropea onion and tuna, and Sicilian aubergine and ricotta pizzas which are rarely found elsewhere. With a Margherita pizza at only £9, you can afford to try a few different plates – order a few cicchetti then the burrata (heavenly) and homely taglioni with beans and pancetta. And leave space for dessert (especially the marsala tiramisu).
30 Almeida St, London N1 1AD; radici.uk
This review was taken from our feature on the best Italian restaurants in London
The Gate
One of the best places in London for vegetarian food is The Gate, which has outposts dotted around the city including one opposite Sadler's Wells in north London. The group was a pioneer in plant-based dining, having been established by Indo-Iraqi brothers Michael and Adrian Daniel back in 1989. Their aim was to recreate the diverse flavours they had enjoyed as children, so the menu is influenced by Arabic, Indian and Jewish cuisines – with a strong focus on sustainability and healthy eating. Think grilled aubergine with marinated tofu and potato gratin, jackfruit tortillas, beetroot and bulgur wheat burgers, and breaded seitan in a coconut curry – plus a great cocktail menu. 
370 St John St, London EC1V 4NN; thegaterestaurants.com
Prawn on the Lawn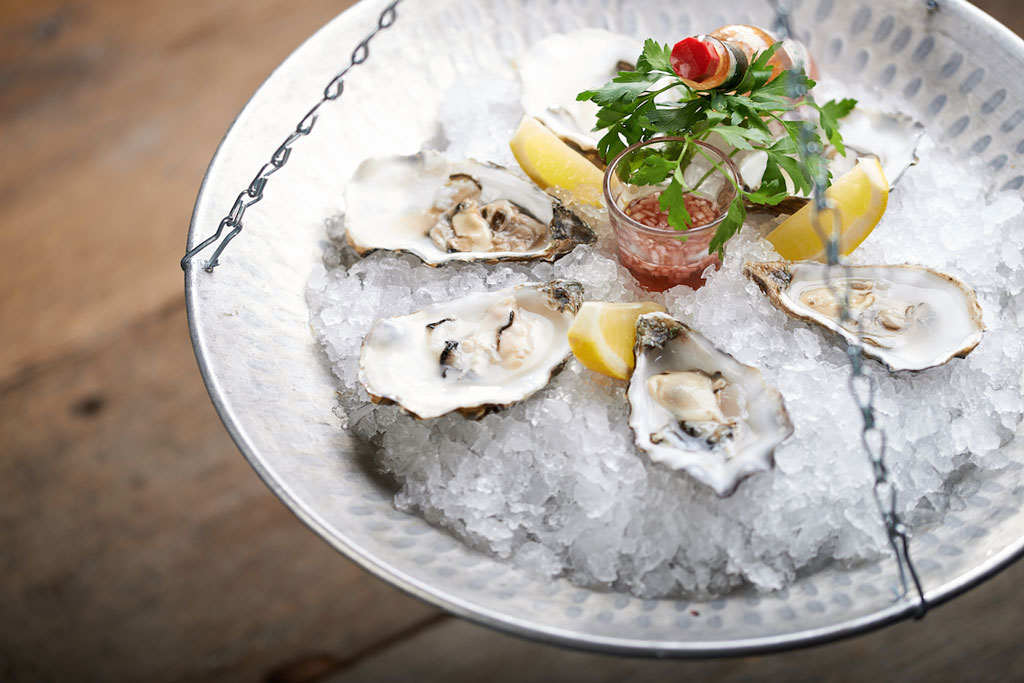 This Islington restaurant began its life as a small fishmonger with an eight-cover seafood bar and no space for a kitchen. Yet before long, it became TripAdvisor's best-rated restaurant in London. Eventually it moved to a bigger spot down the road, but the neighbourhood feel has never been lost. Prawn on the Lawn still serves as a fishmonger as well as a restaurant, meaning the menu changes daily depending on which fish is available. There's a mix of small plates – think juicy Szechuan prawns, seared tuna with soy and Porthilly mussels – alongside whole or filleted fish for the table, cooked classic, Thai or Chinese style. Despite being bang in the middle of north London, the eatery has a seaside feel – though if you want the real deal, a second site has popped up in Padstow.
292, 294 St Paul's Rd, London N1 2LH; prawnonthelawn.com
This review was taken from our feature on the best seafood restaurants in London
The Tamil Prince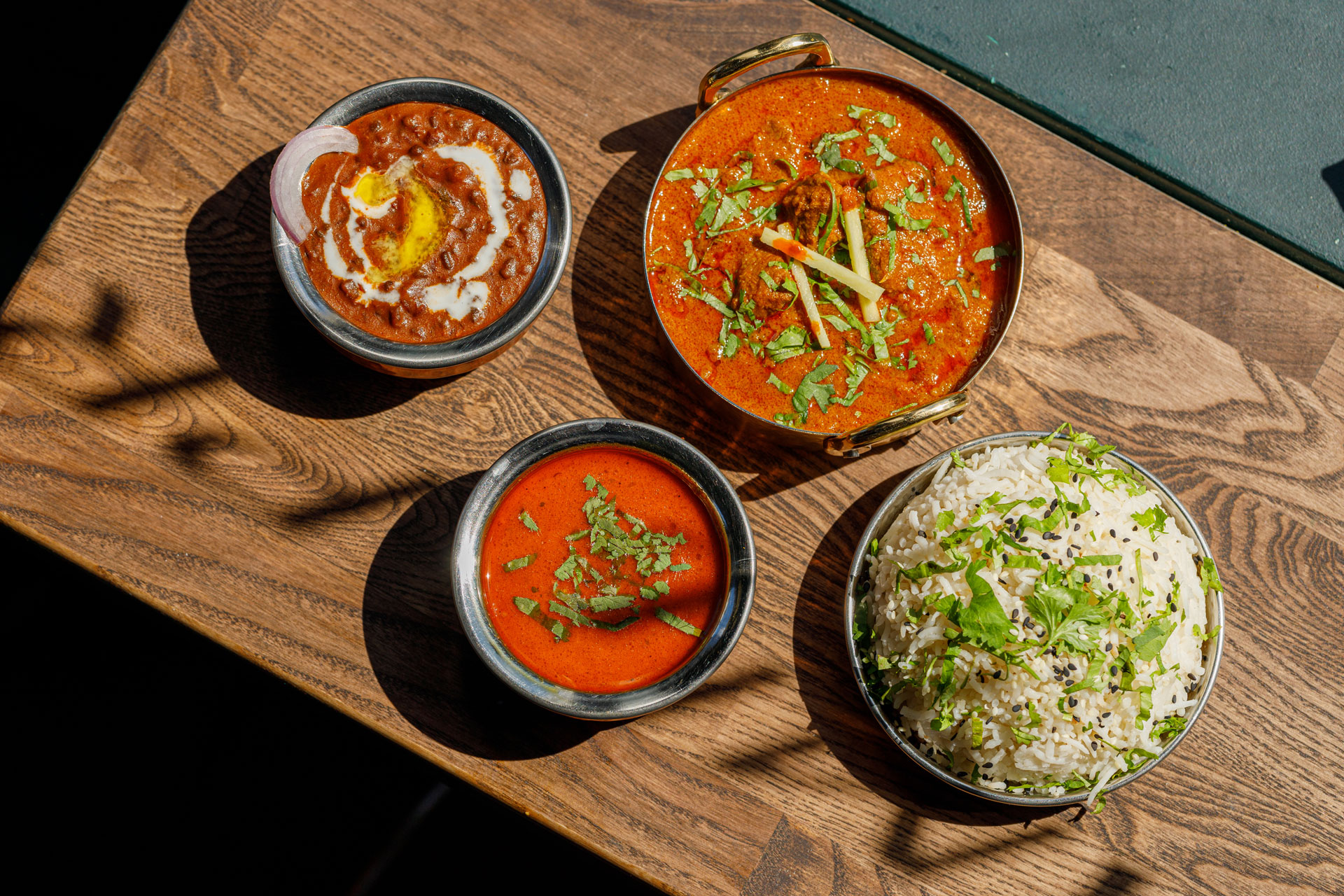 Opened earlier this summer, The Tamil Prince was the brainchild of ex-Roti King chef, Prince Durairaj. It combines the feel of a classic British pub with cooking from south India, featuring dishes inspired by Durairaj's childhood in Tamil Nadu. There are small plates of okra fries, chicken lollipops, potato chaat and onion bhajis, plus larger dishes of robata lamb chops, lamb curry and paneer masala, plus sides of roti and coconut rice. And, while it's no longer an actual pub, there's a strong drinks offering complete with Indian-inspired cocktails and beers. 
115 Hemingford Rd, London N1 1BZ; thetamilprince.com
Niche
Back in the summer of 2013, Marc Wade and his business partner Adrian Morgan set out to serve British food with a modern twist. They opened Niche in Islington, just down the road from Sadler's Wells Theatre, with a focus on bakery products. Not long afterwards, however, Marc was diagnosed as Coeliac, leading the pair to turn the restaurant totally gluten-free. Niche became London's first Coeliac UK-accredited restaurant – though the principles stayed the same: great food, all made fresh on site. A far cry from some of the dry, tasteless gluten-free food on the market, here you can tuck into everything from buttermilk fried chicken to parmesan beignets to burgers to pies. The restaurant's strap-line is 'gluten free but you wouldn't know it' – and many people who visit are oblivious of its wheat-free merits, a sign that it's a top-class restaurant in its own right. 
197-199 Rosebery Ave, London EC1R 4TJ; nichefoodanddrink.com
This review was taken from our feature on the best gluten-free restaurants in London