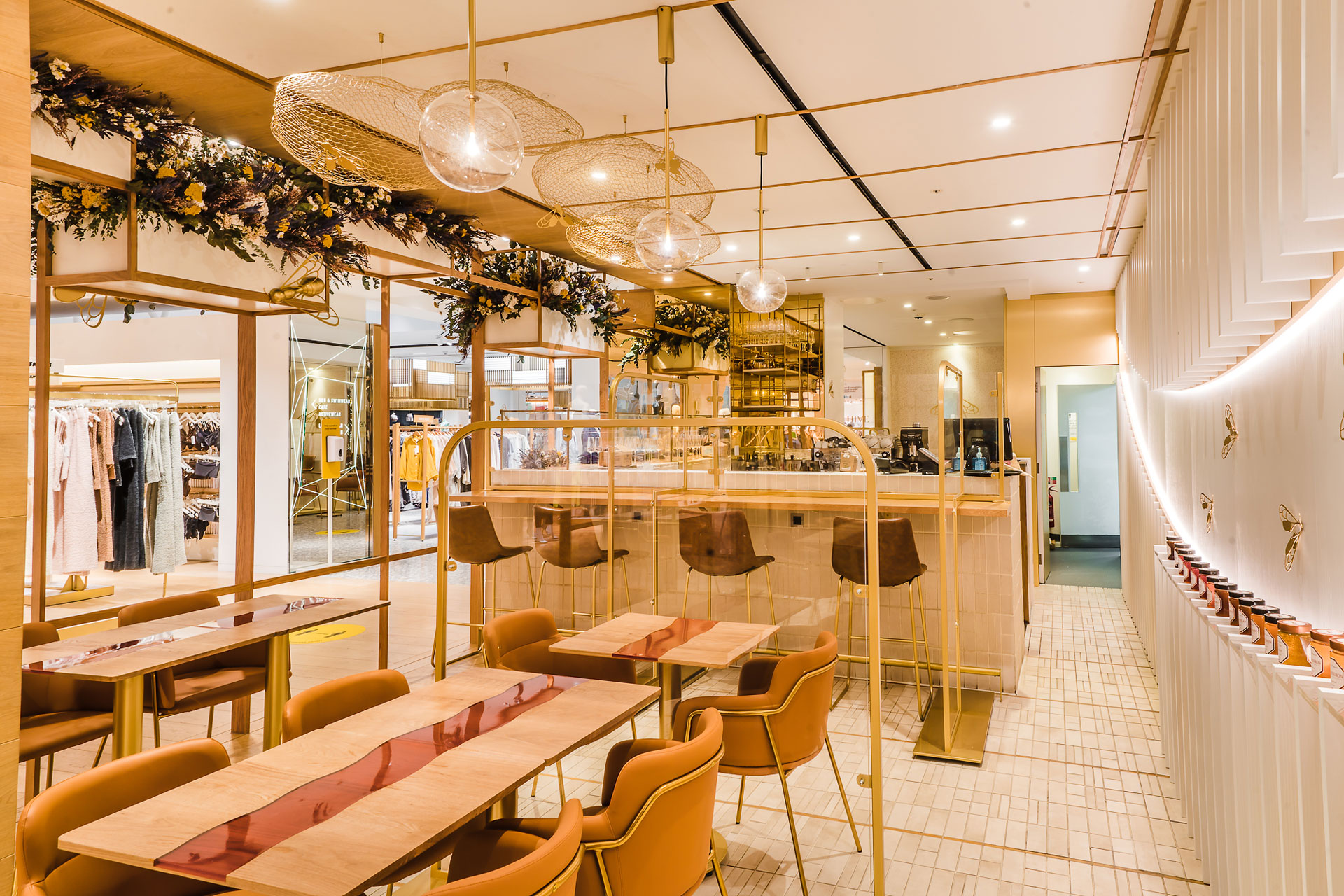 Organic September: 6 Organic Restaurants in London To Visit Now
Nourishing food that's free from fertilisers
We all know organic food is good for our bodies and for the environment. So where can we enjoy it when eating out? Here we highlight the London restaurants which focus predominantly on organic ingredients, partnering with farms who adhere to strict guidelines, such as not using fertilisers. From Britain's first organic pub to a forward-thinking pizzeria, these are the best organic restaurants in London.
6 Organic Restaurants in London To Visit This Season
The Rosemary
This friendly neighbourhood restaurant in New Cross Gate serves Hungarian-inspired fare made using produce from certified organic farms. That means traditional, hearty dishes like strudel-baked brie; goulash, a rich stew made with meat and vegetables; and a Hungarian trifle featuring three types of sponge cake. A commitment to the environment is seen throughout the restaurant, which has, impressively, installed its own aquaponics technology, a system which combines fish farming with plant growing.
178 New Cross Rd, London SE14 5AA; therosemary.london
Farmacy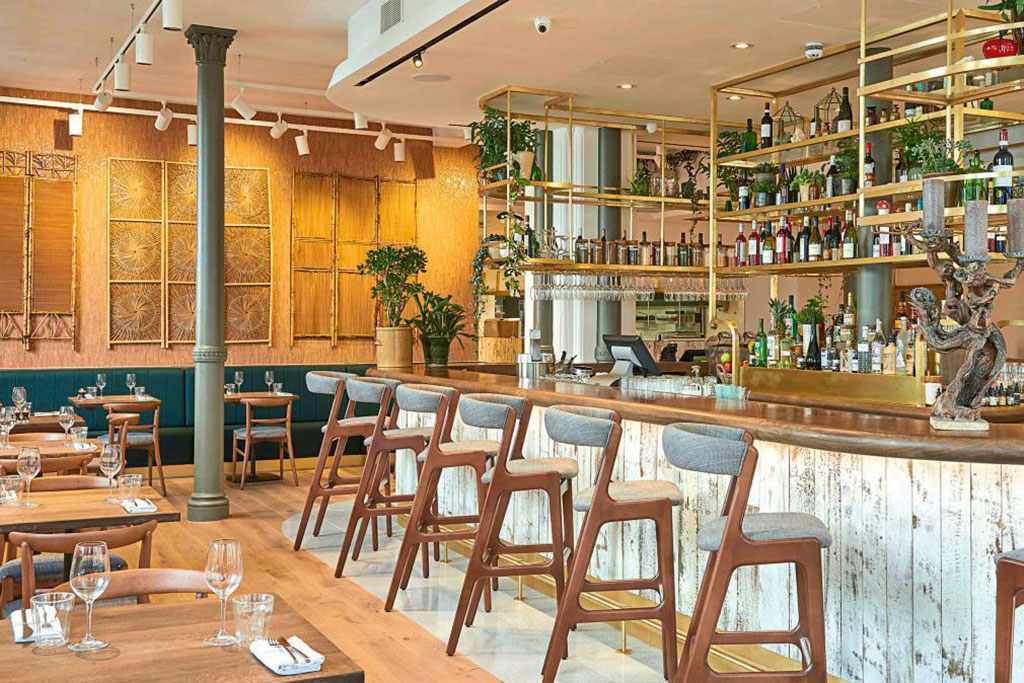 Easily one of the trendiest plant-based spots in London, Farmacy was founded by natural farming advocate Camilla Fayed, who set out to create a restaurant where the food was good for both people and for the planet. Ingredients come from a farm in the Kent countryside, which is not only organic, but also biodynamic, a form of agriculture based on seeing our planet as a whole. The menu is a nutritionist's dream, filled with artistically presented, veg-centric dishes like falafel waffles, mushroom and beetroot burgers, miso-roasted aubergine and Mexican salad bowls. Pair with CBD-infused smoothies, 'farmaceutical shots' and adaptogenic lattes for the ultimate 360-wellness experience.
74-76 Westbourne Grove, London W2 5SH; farmacylondon.com
The Duke of Cambridge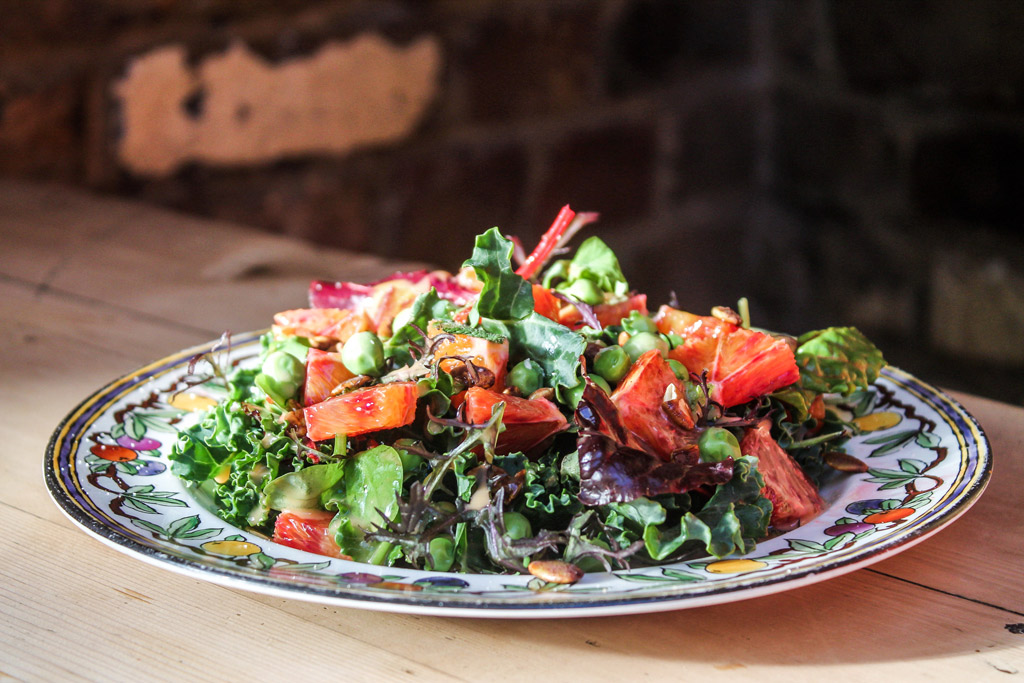 When founder of London gastropub The Duke of Cambridge, Geetie Singh, married the man behind Riverford farm, Guy Watson, it was inevitable their businesses would soon follow suit. Located in London's Islington, The Duke of Cambridge was Britain's first organic pub, while Riverford in Devon – known for its organic vegetable box scheme – has been farming organic produce since 1987. Nowadays, chefs at The Duke is pleased to use Riverford's fresh vegetables across its menu, meaning lots of delicious vegetarian options, from saffron and squash risotto to courgette gratin with black truffle. Food is of course seasonal, with current dishes including taleggio curd with summer truffle, creel caught langoustines and Rhug Estate lamb with baba ganoush.
30 St Peter's St, London N1 8JT; dukeorganic.co.uk
Daylesford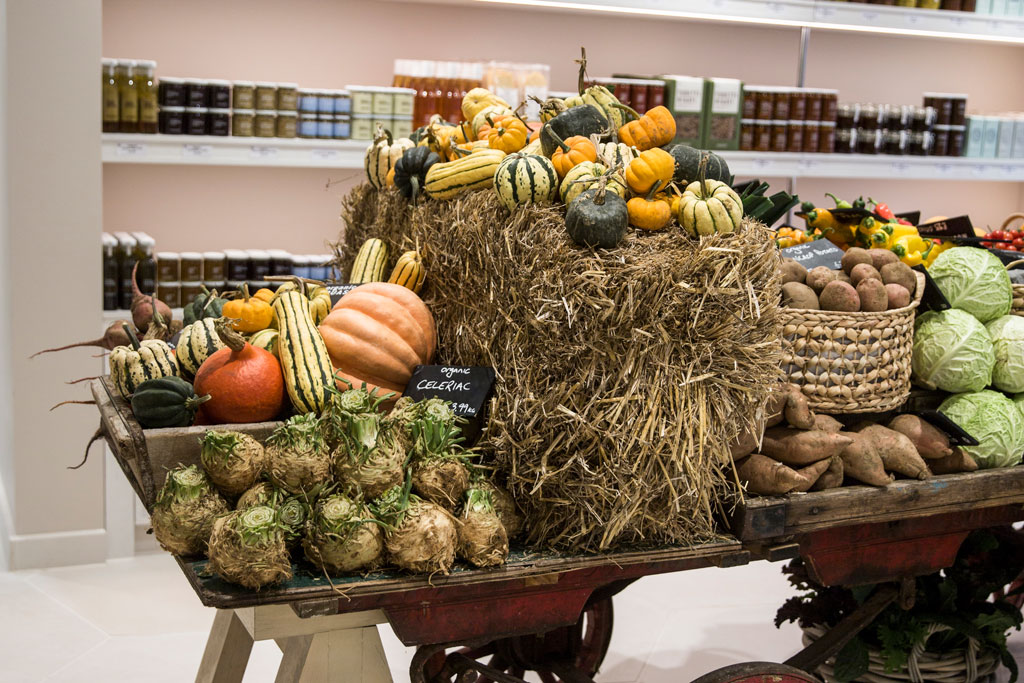 Motivated by a desire to feed her children better, Lady Carole Bamford set out to turn her family's farmland into a sustainable business. Little did she know, 40 years later Daylesford would stand as one of the most sustainable farms in the UK, supplying fresh, organic produce to restaurants across the country. Brompton Cross is one of the London branches, offering up a mixture of truly organic dishes using ingredients grown on the farm, from green pastured beef burgers to sourdough pizzas to brightly coloured salad bowls. To guarantee the freshest of food, produce is picked only when perfectly ripe, and taken straight to the chefs in the kitchen. A leader in the eco-friendly food movement, Daylesford Brompton Cross celebrates a zero-waste policy, ensuring packaging is recyclable, reusable or compostable, and no food is thrown away. Any extra food is sent to The Felix Project, who goes on to redistribute it to those in need around London, while straws are made from wheat stalks and customers are encouraged to bring their own reusable cups. Fitting, then, that the three-storey space is designed around a huge oak tree, which was saved by the Bamford family and transformed into a piece of natural art. 
76-82 Sloane Ave, Brompton Rd, London SW3 3DZ; daylesford.com
Manifesto Pizzeria
Everyone knows the secret to a good pizza is top quality ingredients – and Clapham pizzeria excels in this area. Ingredient-sourcing is an area founder Vittorio Maschio certainly knows a thing or two about, having previously worked at high-end fruit and vegetable supplier Natoora. Manifesto relies heavily on organic ingredients, much of which is sourced locally, with pizza highlights including the 'Never Boring', topped with Fior de Latte mozzarella, Italian-style fresh sausage, red onions and roasted peppers.
148 Northcote Rd, London SW11 6RD; manifestopizza.com
Hive
Tucked away on the third floor of Selfridges, Khalid Samata's Hive is a love-letter to nature's nectar. In a bid to educate diners about the importance of bees, the restaurant has not only managed to incorporate honey into almost every item on the menu, but it has also rehomed 100,000 western bees, which can be seen buzzing around their hives on the department store roof. Dishes are made with organic ingredients where possible, such as cornfed roasted chicken with gratin potatoes and honey sauce, and mussels with shallots and coconut cream. For something a bit different, try the cheese and honey pairing afternoon tea.
Selfridges & Co, 400 Oxford St, London W1A 1AB; hiverestaurant.uk