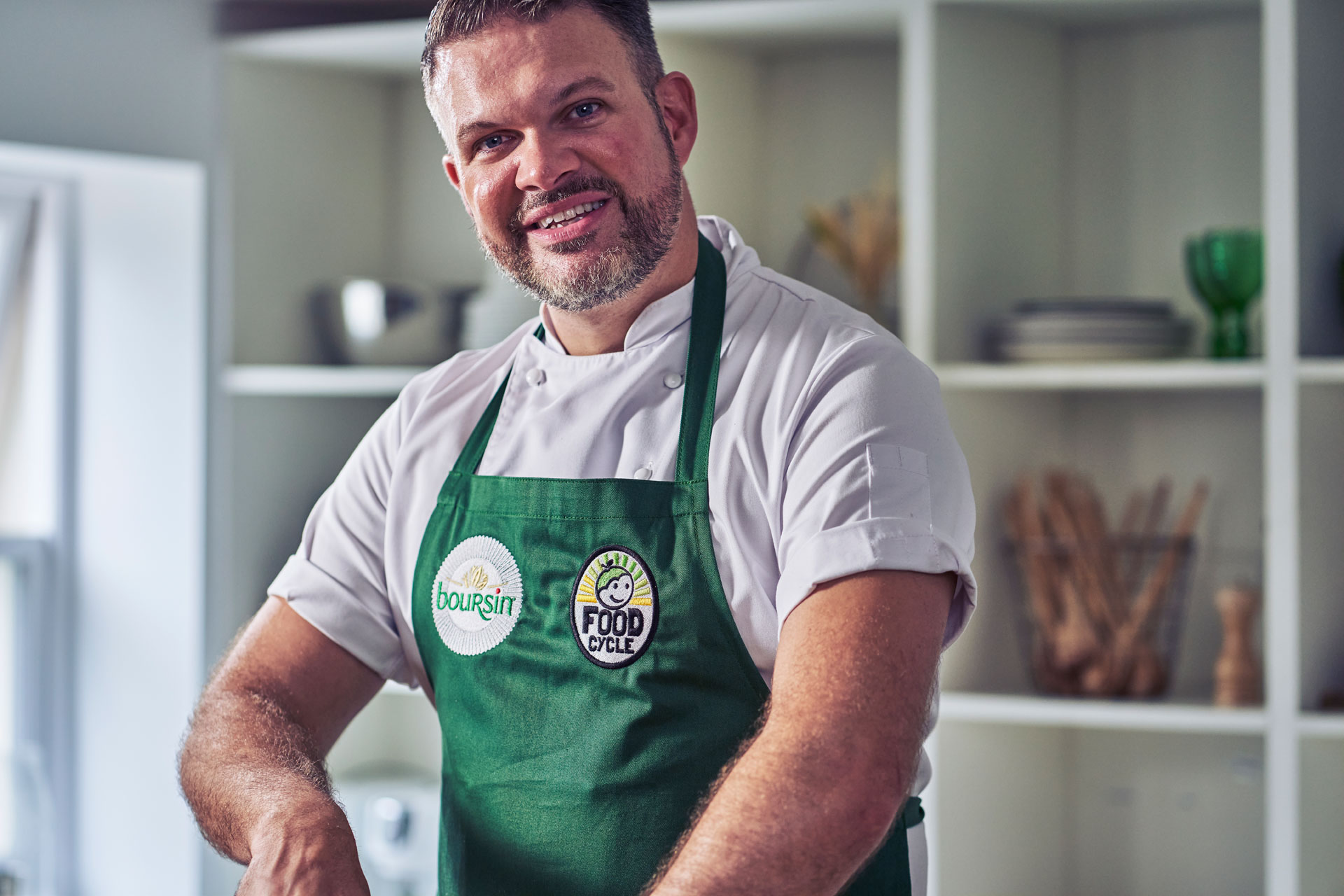 Chef Kenny Tutt on Cutting Food Waste
---
The MasterChef winner and Sussex restauranteur shares his green cooking tips, plus a low waste recipe
'Cooking for people has always been in my blood,' chef Kenny Tutt tells us. He grew up helping run his mum's seafood stall and exploring local markets, but, despite his interest in food, decided to go into banking. Everything changed when he went on MasterChef in 2018 – and was crowned winner. Since then, he has opened a restaurant and cookery school in Worthing called Pitch, alongside a second eatery called Bayside Social. Sustainability is crucial for Kenny, who is always looking for ways to up his green credits in the kitchen. C&TH finds out more below.
Kenny Tutt on Cutting Food Waste
What was your journey into becoming a chef?
My parents were traders, and my brother and I would always be in tow to the local food markets at the crack of dawn. Cooking for people has always been in my blood. While my mates were out playing football and causing mischief, I would be happiest sitting on the kitchen floor peeling vegetables and learning new recipes.
I've always been inspired by chefs like Marco Pierre White and Keith Floyd, but was a typical armchair warrior watching and commenting on these cookery shows from afar while pursuing a career in banking. That's until my wife Lucy finally persuaded me to give MasterChef a go, and this was the catalyst for everything else.
What's your earliest food memory?
My dad would search far and wide for new places to eat and I would happily join him. There was a fabulous place called Solly's that served gammon and pineapple breakfast fry ups which we used to enjoy together. I also remember driving for two hours to visit the most amazing bagel shop where we enjoyed the freshest bagels slathered with thick cream cheese, slabs of hot salt beef and tangy dill pickle.
How would you describe your food philosophy?
Simple, seasonal, small. For me it's about focusing on quality simple produce done well. Learn what you're really good at and stick to it.
What are your top tips for cutting food waste?
Be prepared and plan meals, also raid the spice cupboard. Spices that are past their best can be reinvigorated with some heat and a little oil, and most importantly don't be afraid to make the odd mistake and just give it a go.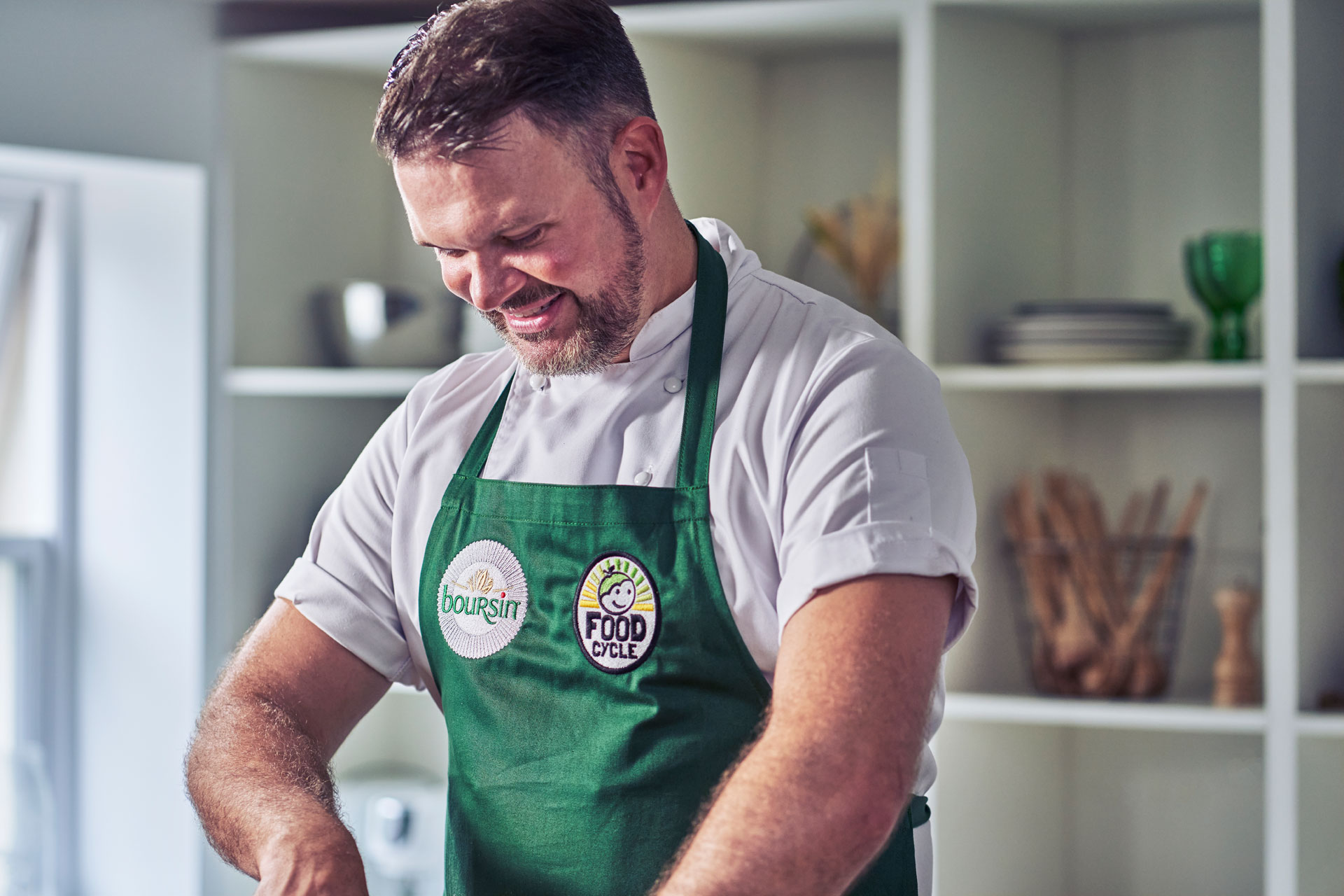 How can we make leftovers more exciting? 
Getting creative doesn't mean hours in the kitchen, it's about finding tasty tricks and novel ways to combat waste. You can cook and eat delicious recipes made from leftovers using simple ingredients to completely elevate dishes. Play with big flavours, like mixing sweet and sour, and look to street-style food for inspiration on how to create super simple dishes that are tasty and fun. My cauliflower wings are a great example, which you'll find the recipe for below.
What sustainability measures do you have in your restaurants?
We follow the seasons, order smartly, and ensure that we use absolutely everything. For example, when cooking cod, we'll use the salt and any leftover fish to make delicious croquettes and the skin and bones will be used for stock. I'm a big fan of humble food, so a lot of my recipes like my signature savoury doughnuts are designed to use store cupboard staples, which I'll then elevate with one special ingredient.
Favourite ingredient you're cooking with right now?
I love ingredients that can be used to completely transform simple dishes. The indulgent garlic flavour and creamy texture of Boursin, for instance, makes it perfect for creating flavoursome soups, pastas and pies. I'm also loving Chikiang black rice vinegar right now which adds a lovely sweet acidic flavour to dishes.
It's been a challenging few years for the restaurant industry. What do you think the future holds?
If the past has taught us anything, it's that it is impossible to know exactly what's coming next, so we need to be constantly adapting and prepared to change and pivot. Ultimately people want to dine out, so we need to keep giving them good reasons to come through the door.
Worst kitchen disaster?
During the semi-final of MasterChef, which is a pivotal episode where you cook for the previous winners, I cut my finger badly. I was trying to play it down as I was terrified it might be game over, but the support team were great, and got it all dressed and treated, however I did have to cook the rest of the meal one handed.
Most memorable meal you've ever had?
It was after my dad passed, it had been a tough time and food has always been a real comfort in our family, so mum and I decided to go out for a meal. We went to the Wittering's and had the most amazing boiled crab with brown bread and lemon at Julie's Crab Shack which is right on the beach, simple delicious food and salty sea air. It was a really special experience.
Tell us about your new campaign with FoodCycle…
Research shows that people want to combat food waste, but inspiration can be a real barrier to achieving this. So, Boursin got me involved with this fantastic FoodCycle campaign to develop a range of recipes, tips, and tricks to help fight food waste while also raising awareness and funds for a vital community service that's ever-growing in demand. For every waste-inspired dish shared on social media, tagging @BoursinUK and using the hashtag #youcreatewedonate, Boursin will donate £5 to FoodCycle, enough to provide 3.5 meals for the vulnerable.
Recipe:
Sweet Chilli Cauliflower 'Wings' with a Creamy Boursin Drizzle and Toasted Sesame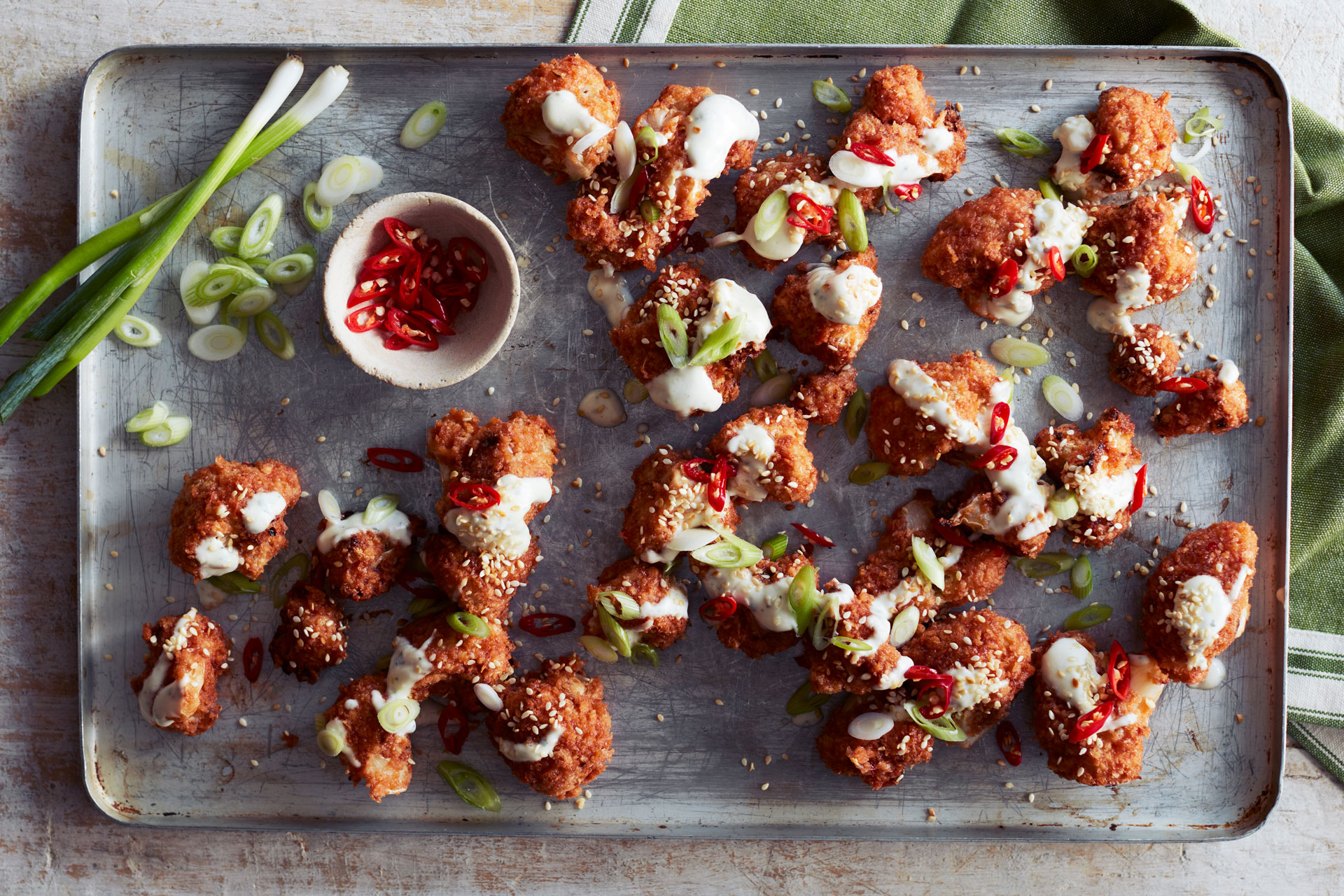 These Asian style cauliflower wings are a tasty alternative to traditional wings. They are baked to perfection with a crispy breadcrumb coating meaning they are also healthier but just as delicious. Even if your cauliflower is looking a little sad this is a great way to bring it back to life. The creamy Boursin can be used as a dip or a drizzle and just compliments the sweet sticky coating perfectly. A fantastic movie night or match day snack.
Ingredients
For the cauliflower wings
1 whole cauliflower cut into florets

60g Panko or stale breadcrumbs

250ml milk or milk alternative

75g plain flour

2 tsp garlic powder

Salt and pepper to taste

Vegetable oil
For the glaze
1 tsp ginger, minced

1 tbsp garlic, crushed

2 tbsp soy sauce

2 tbsp ketchup

1 tbsp runny honey

2 tbsp sweet chilli sauce

1 tbsp rice vinegar

1 tbsp sesame oil
To finish
100g Garlic & Herb Boursin

50ml milk or milk alternative

1 tbsp toasted sesame seeds

2 s

pring onions, finely chopped

1 red chilli, thinly sliced
Method
Preheat your oven to 210°C fan/230°C non fan/gas mark 8 and line a cooking tray with baking paper.

Mix the milk, flour, garlic powder, salt, and pepper in a mixing bowl until smooth then one by one dip the cauliflower florets into the batter mix, shake off the excess and then dip into the breadcrumbs to give a good coating.

Lay each coated floret in a single layer on the oven tray, drizzle with oil and bake for 20-25 minutes until golden and crispy. Give them a little longer if needed and then remove from the oven and set aside.

Whilst the cauliflower wings are cooking, make the creamy Boursin drizzle by gently heating crumbled Boursin in a saucepan with the milk until the consistency of thick pouring cream. Take off the heat and set aside.

In a bowl whisk all of the glaze ingredients together. After the cauliflower wings have had a few minutes out of the oven to crisp up, place the wings in a bowl, pour over the sauce and toss well until the wings are fully coated and sticky.

Place the wings on your serving dish and garnish with a generous Boursin drizzle, toasted sesame seeds, spring onions and sliced red chillies.

Enjoy and make sure to have plenty of napkins!