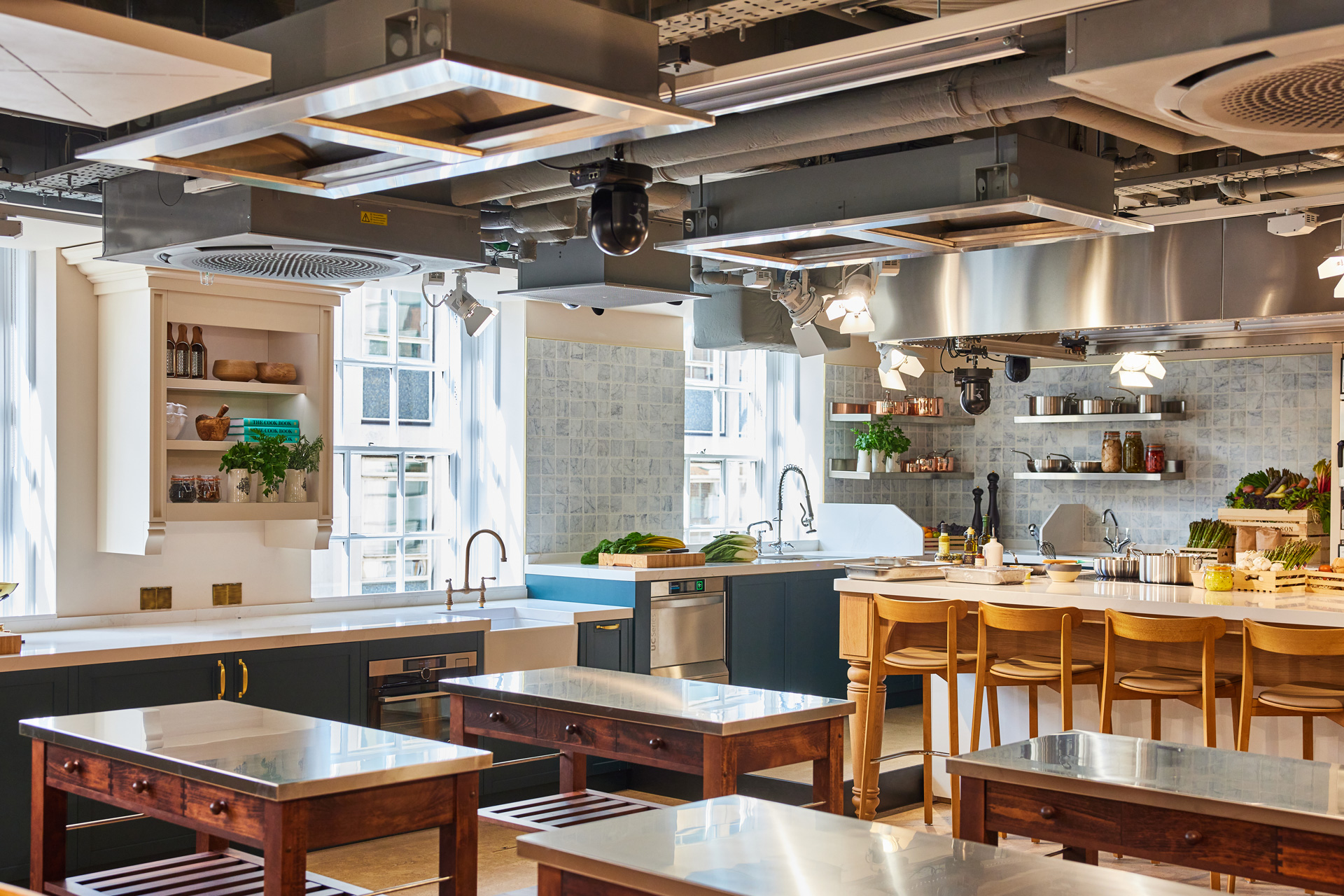 Fortnum & Mason's Food & Drink Studio: What's On?
---
An exciting line-up of events has been announced at the new space
With its plush interiors, huge food hall and famed tea salon, a trip to Fortnum & Mason's flagship Piccadilly store has always been a treat – but now we have yet another reason to visit. Recently opened on the third floor of the historic building is the new Food & Drink Studio, an interactive space designed for testing, tasting, drinking, cocktail-making and much more. 
The experiential hub, which opened just a few weeks ago, features a multi-purpose kitchen which chefs will use to perfect recipes, producing items for the store like beef wellington and scotch eggs. There's also a copper still where visitors can have their own small batch of gin distilled on site, a curated space filled with cooking products, a food-focused book shop, and a dedicated build-your-own-hamper hub.
A wide variety of events will also take place at the studio, from masterclasses with chefs to supper clubs and panel discussions – here are some of the highlights for the next couple of months.
Fortnum & Mason's Food & Drink Studio: What's On?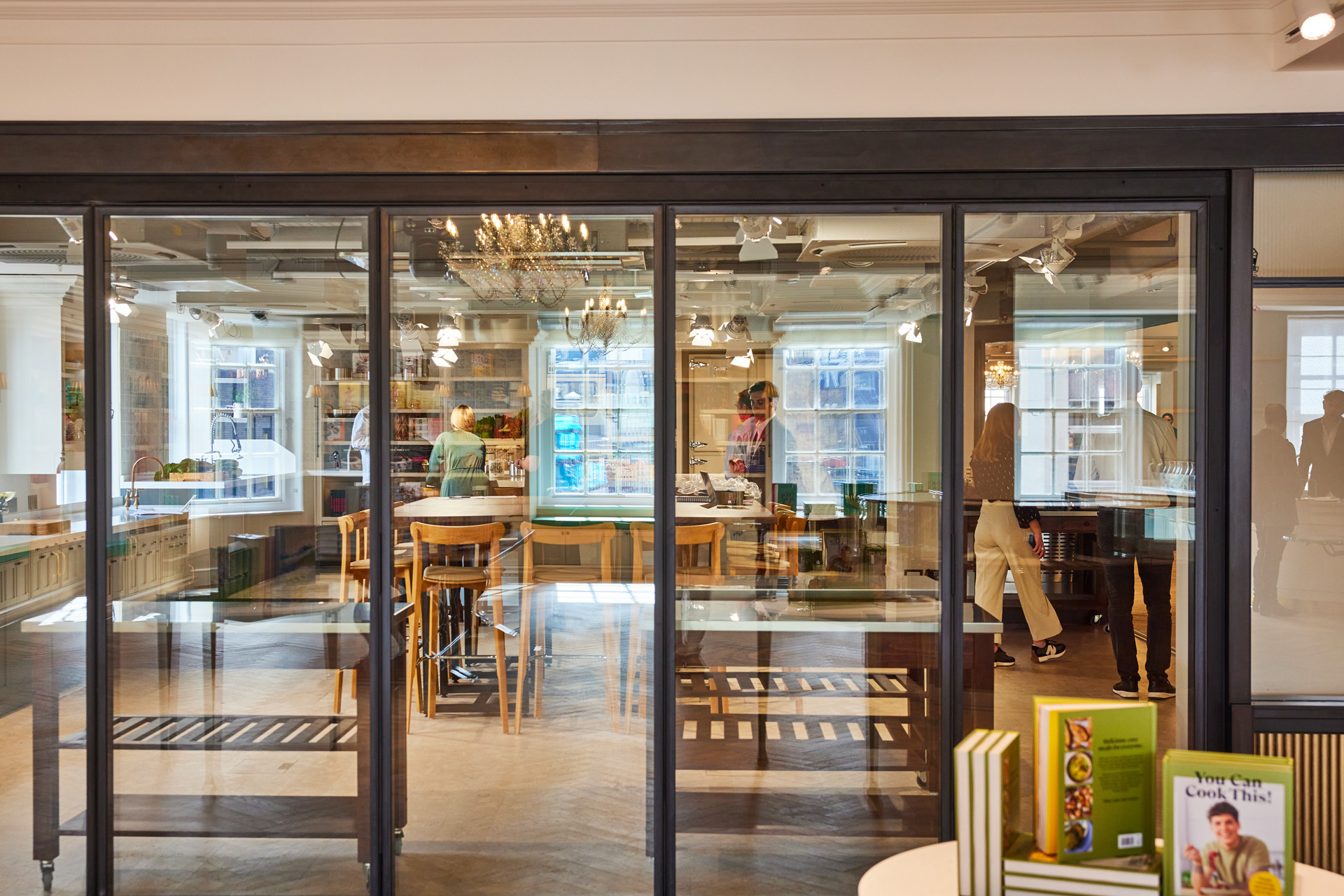 In conversation with Angela Clutton, Mark Riddaway, Dr Andrea Tanner and Tom Athron
How can historical establishments remain relevant to new generations? This is the question being discussed in a panel discussion between Fortnum & Mason's CEO Tom Athron alongside authors Angela Clutton and Mark Riddaway. They'll be discussing innovations of the past, plus looking forward into the future of food. 2 May, £20
Chefs on The Edge: In conversation with Philip Barantini and Kris Hall
From Boiling Point to The Bear, an increasing number of shows and films are exploring mental health within the hospitality industry – an issue which is being delved into in a talk at the studio, tying in with Mental Health Awareness Week (15 – 21 May). Chef Ravneet Gill, who founded a hospitality platform called Countertalk, will be joined by Boiling Point director Phil Barantini, as well as Kris Hall, founder of The Burnt Chef Project. 10 May, £20
Supper Club with Lara Lee
Chef Lara Lee will be sharing the food of her Australian and Chinese-Indonesian heritage at a special supper club, showcasing some of the dishes from her new cookbook, Coconut & Sambal. 12 May, from £60
Mustafa Tumburi's Non-Alcoholic Cocktail Making Masterclass
Sober-curious? Get inspired at a non-alcoholic drinks masterclass hosted by Mustafa Tumburi, Fortnum's group bar manager. 16 May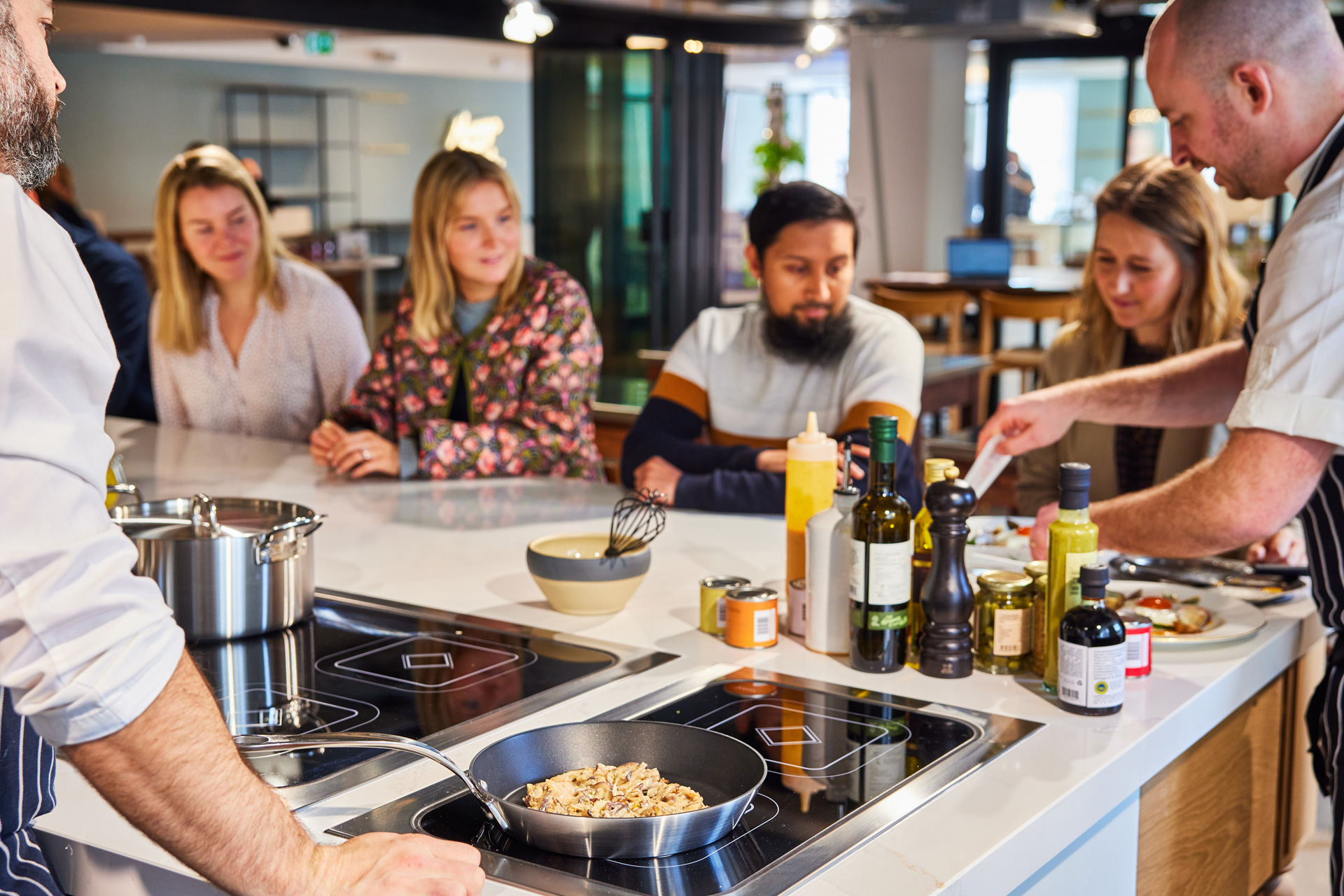 In Conversation with Jekka McVicar, Imogen Davies, Will Devlin and Jack Adair Bevan Hosted by Kathy Slack
A panel of green pioneers in the industry will be coming together to discuss the importance of using local ingredients in our cooking. Names in the line-up include organic gardening expert Jekka McVicar, and Imogen Davies, who founded wild food restaurant Native, alongside host, award-winning writer Kathy Slack. 18 May, £20
Chef's Table with James Close
James Close, head chef and owner of the two-Michelin-starred Raby Hunt in Darlington, will be cooking up a storm at the studio this May, producing a chef's table-style dinner featuring dishes made with local ingredients. 29 May, £200
Arthur Mamou-Mani: 3D Printing in the Food Industry
A key feature of Fortnum's new 3'6 bar is its 3D-printed ceiling, a project from architects Mamou-Mani. It was created using an innovative manufacturing process, which you can learn about in an event with founder Arthur Mamou-Mani, where he'll be exploring the role of 3D printing within the food world. 30 May, £20
Masterclass with Max La Manna
Learn the tricks of the trade with low-waste vegan chef Max La Manna, who is hosting a cookalong – complete with tips on how to create your own digital food content. 10 June, from £20
Book tickets and find out more at fortnumandmason.com