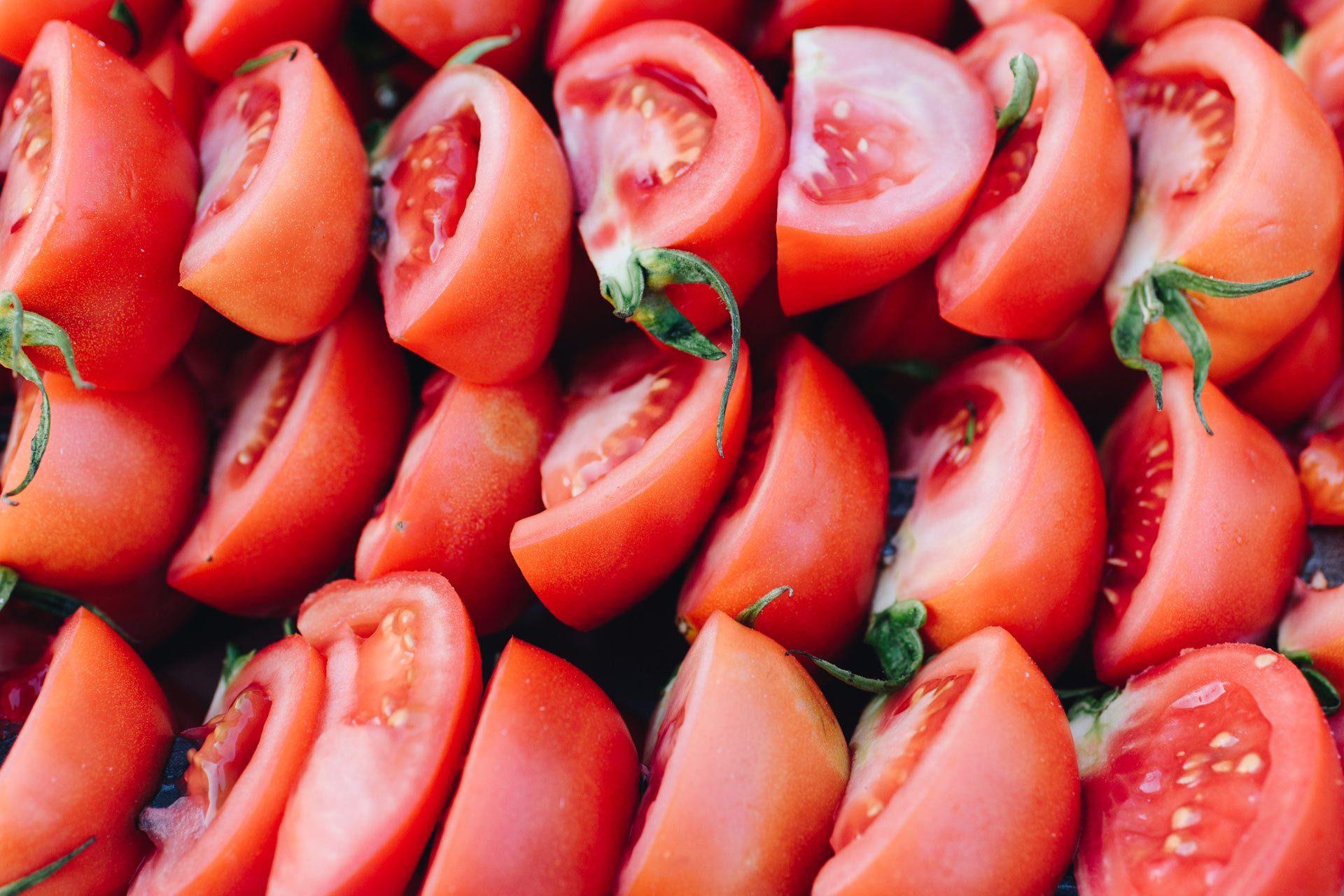 How To Grow Your Own Tomatoes
---
Combat fruit and vegetable shortages by growing your own
You might have noticed the fruit and vegetable aisles looking a little sparse lately, which is down to a national shortage of fresh produce. In particular, we're low on tomatoes, peppers, cucumbers, broccoli and cauliflower. The UK government has said this is largely down to bad weather: during the winter the UK imports around 95 percent of its tomatoes, the majority from Spain and north Africa, which have both been battling tricky weather recently. We're told it could last until May, so if you can't live without your tomatoes, this could be the perfect time to try growing your own winter variety. Here cook and gardener Johnnie Collins, chef in residence at 180 Studios and Oakley Court, tells us how.
How To Grow Your Own Tomatoes, by Johnnie Collins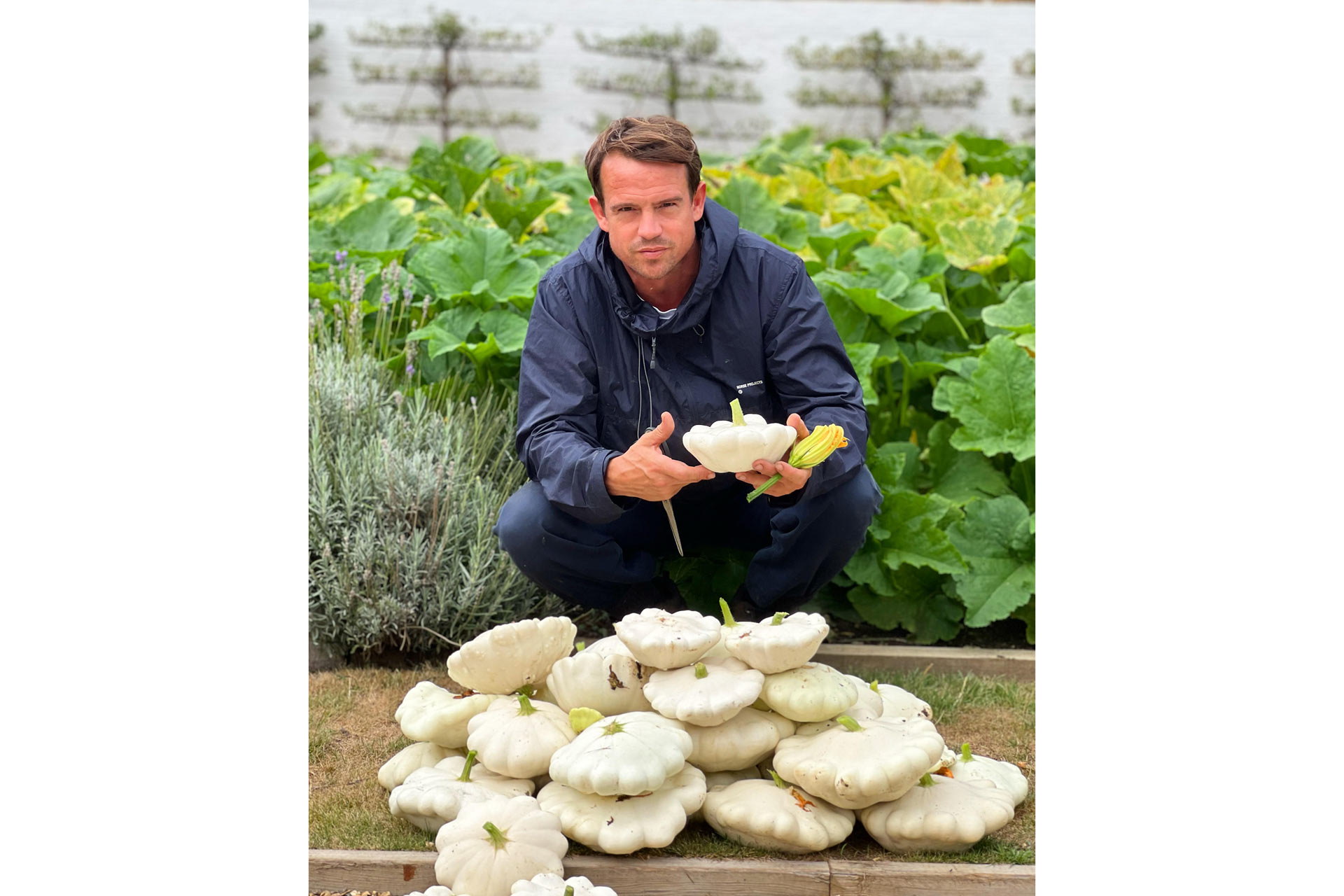 'Currently we are seeing a tomato shortage on shelves in the UK, it's caused by some worrying factors for those of us that really care about the environment and our society,' says Johnnie. 'The energy crisis with the war in Ukraine has seen costs for growers rise significantly. The severe weather with recent cold snaps showing how the climate crisis is making weather more unpredictable. And the effects of Brexit for the UK food industry are plain to see. 
'Ultimately, we need to change the way we produce and consume things. With regards to tomatoes, we are seeing these being grown under lights or plastic in vast quantities so that they can fill supermarket shelves all year round, this is not the way. Below I show you a simple method to begin growing your own tomatoes – all you need to start is a good tomato.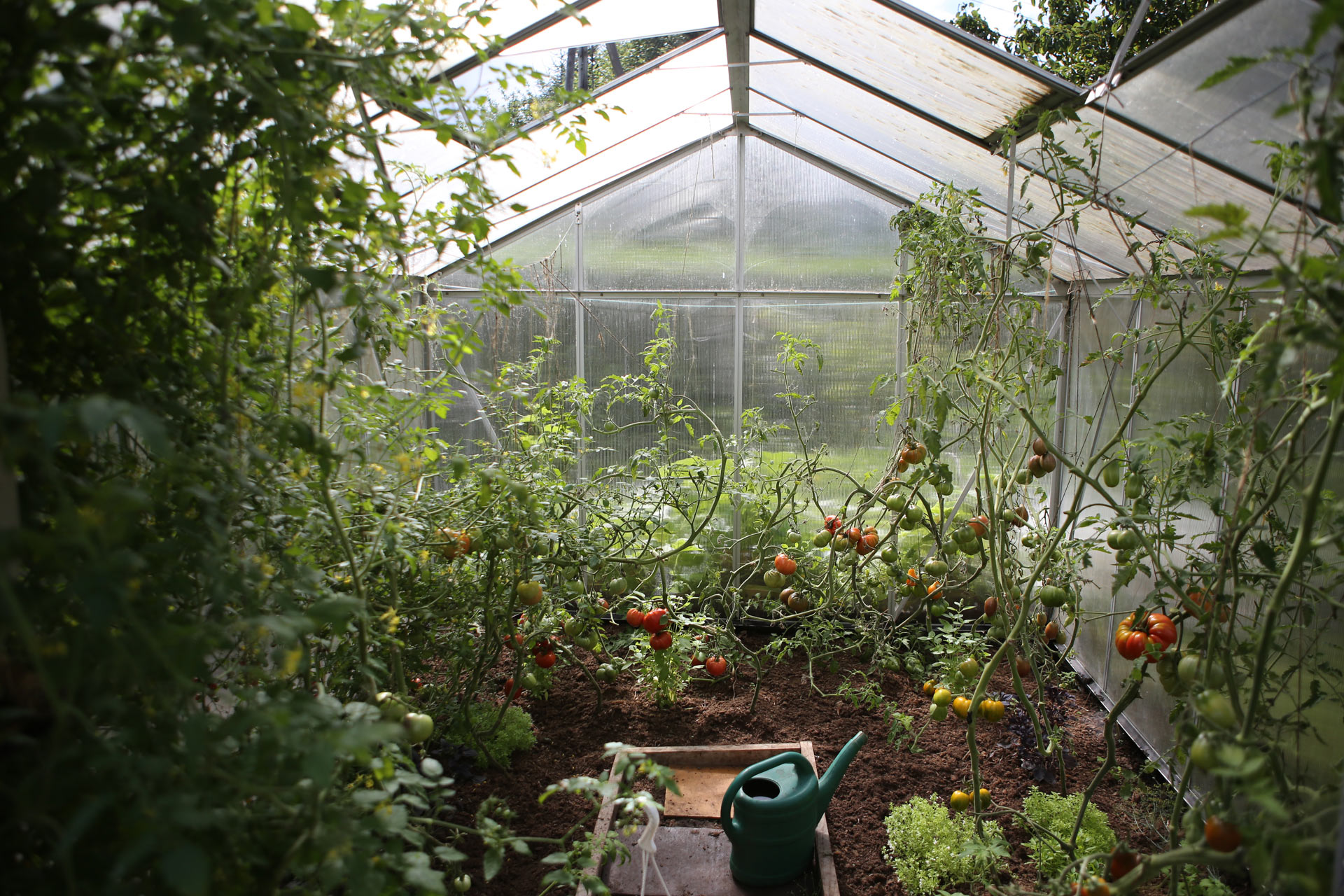 'At this time of year, it's difficult to source good tomatoes. They are a summer crop. However, you may have noticed the phrase winter tomatoes cropping up on restaurant menus in the last few years. These are tomatoes grown to be eaten this time of year – the varieties grown like the stressed conditions of winter and they make for excellent eating – they are crunchy, saline and have great acidity. 
'As an experiment during lockdown, I took the seeds from some of these winter tomatoes I had sourced from Natoora. I germinated the seeds and grew them in my mum's garden in Warwickshire, they produced a delicious and brilliant crop and seemed to love the summer English conditions and I have been growing them again since. We planted 75 of these at Oakley Court last year, this year we'll aim for 150 or more. If you follow the simple steps below you can grow some amazing tomatoes, and then eat the flesh for lunch.'
What you'll need:
1 good tomato

Spoon to scoop out flesh, bowl, fine sieve, plate, kitchen towel, cling film

Seed pots with good compost for when they have sprouted
Method
Cut the tomato in half horizontally, remove the seeds from the tomato and place into a bowl. Reserve the flesh for your lunch.

Put the seeds into the sieve and give them a wash to remove any flesh. Get your plate ready – lightly dampen a double piece of kitchen towel and put on the plate. Pick the seeds out one by one and place onto the damp towel. Wrap in cling film to create a mini greenhouse of sorts. You can leave this on a sunny ledge or greenhouse.

After a week or so you should see the seed start to sprout, a little white tail appearing. Carefully take the sprouted seed and put them into individual seed pots with some good compost. Keep them inside on a windowsill and water them little but often. 

You should see the seedlings appearing after a week. Once they have got at least four leaves then they are ready to move to bigger pots, if you are growing in a greenhouse, they can be put into a large enough pot for the plant to grow to its full size, or if you are growing outside leave in a small pot for now then move them outside in May when the chance of frost is gone.
Recipe: Simple Tomatoes on Toast
This is a very simple recipe, and I have been cooking it all my life as it's just the best way to cook tomatoes. And it's a great thing to have after seeding your tomatoes, making for an excellent quick lunch.
Ingredients
1-2 large, good quality tomatoes (or using any flesh you have saved from your seeds)

1 piece of good bread

Salt and pepper

A little olive oil

A small knob of butter

Soft herbs of your choice, I used chervil as we have it growing in the greenhouse but parsley, basil, tarragon, dill, coriander, marjoram would all work. A little dried chilli would be nice too.
Method
Cut the tomatoes into large rustic pieces.

Season them very well on a board – they will take a lot of salt and pepper. For this dish I like to add double the amount of pepper I normally would then add 10 more turns of the pepper mill.

Drizzle the bread with olive oil then toast on a high heat both sides in a nice pan, remove and put onto a plate.

Throw the tomatoes into the same pan with another splash of oil, getting as much of the seasoning off the board as possible.

Cook for two minutes or so, tossing the tomatoes as you go.

Add the butter and turn down the heat. What you want is a luscious liquor which is the seasoned tomato water combining with the oil and the butter to form a rich emulsified sauce whilst still retaining the texture of the tomatoes. I'm always amazed at how delicious that liquor is after just a few minutes cooking.

Rip or roughly chop the herbs and put into the pan a minute or so before serving.

Put the tomatoes onto the still warm bread and then drizzle with the sauce for a very easy but delicious lunch, more than the sum of its parts.
Featured image: Unsplash