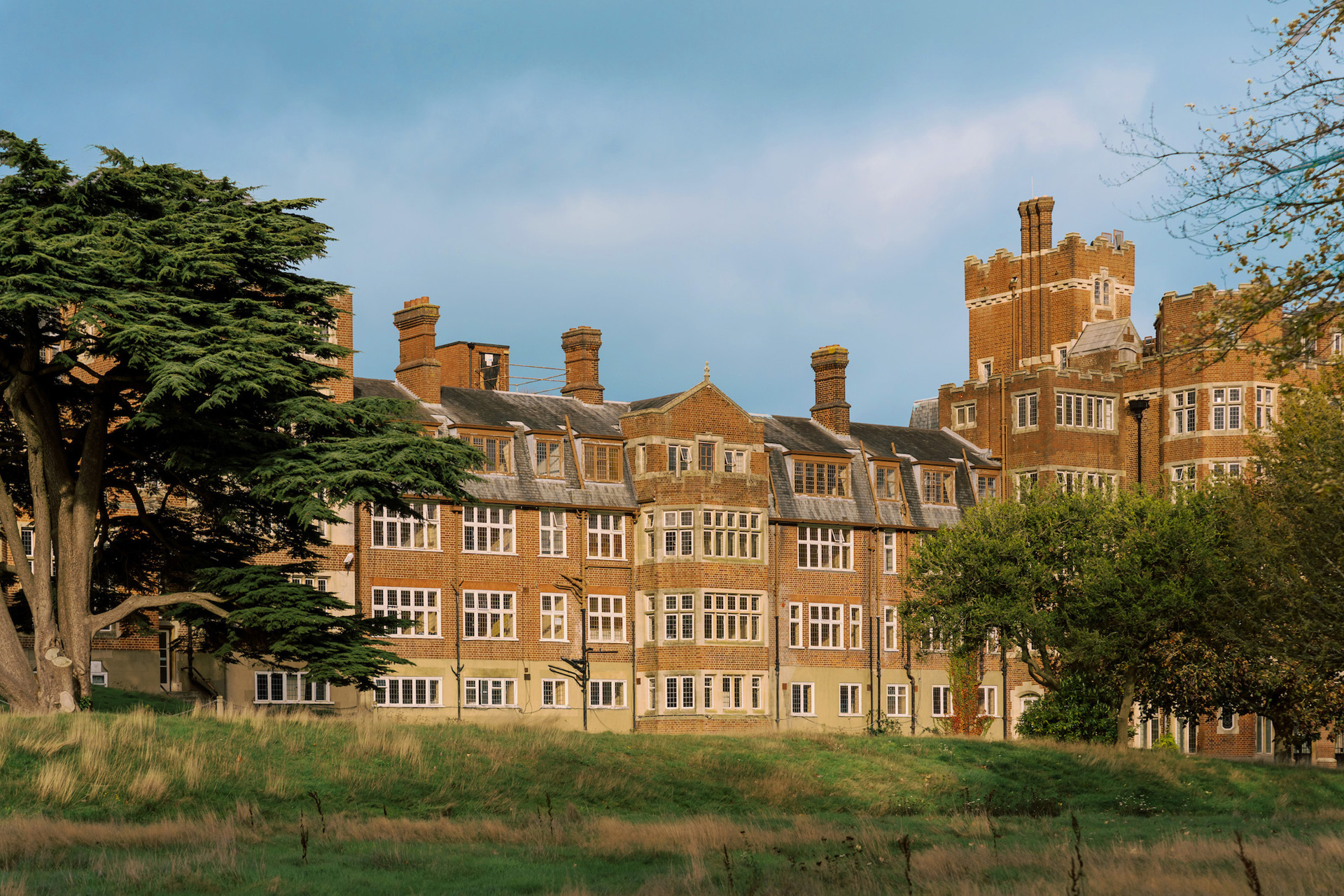 Lee Westcott on the Food Offering at the New Birch Hotel
What's on the menu at Birch Selsdon?
Calling all Birch hotel lovers: you may have heard, there's a new site in town. The little sister of Birch Cheshunt at Waltham Cross, the hotel brand has landed in South Croydon. Cue Birch Selsdon.
And for all of those who love a bit of Michelin-starred Lee Westcott cuisine, you're in luck as he has two eateries on site in the form of Vervain, the hotel's casual brasserie, and Elodie, its flagship restaurant that'll come complete with a five-course tasting menu. Here, there's a huge focus on home-grown (thanks to its market garden) and locally sourced produce, accompanied with a farm-to-fork approach. 
Lee Westcott On His New Restaurants, Elodie and Vervain at Birch Selsdon
Tell us about the two restaurants…
Both restaurants will heavily focus on a farm-to-fork concept, celebrating some of the best produce the British Isles has to offer. Birch (Selsdon) will take cues from the estate's major rewilding project, using the surrounding 200 acres of rolling hills and green space to grow ingredients for foraging, begin an on-site kitchen garden, and later this year launch nomadic dinners in the land will be introduced, with special guest chef collaborations.
We have big dreams and aspirations on how we want to take the project forward – that will include our own kitchen garden, with the produce being highly utilised in both kitchens. This is a working progress as nature has a way of taking its time to produce the quality ingredients we strive for, so please bear with us, and join us in getting excited to see our new project come into its fruition. 
We also have our own livestock roaming the estate, such as Tamworth pigs, Rescue hens (for eggs), Longhorn cows and bees to get us started and will be looking to increase the diversity of these animals going forward. 
Vervain is a seasonal British brasserie serving contemporary dishes in breath-taking surroundings. Vibrant and bustling, Vervain's casual all-day dining restaurant is open to members and overnight guests, serving breakfast, lunch, and dinner – with small and large plates – and a family style Sunday Roast experience on offer (the Sunday roast offering will be introduced in a month or two).
Elodie is Selsdon's flagship restaurant. It's driven by nature in an earthy, relaxed, and warm atmospheric setting. A seasonal five course tasting menu will bring Elodie's ethos to life, celebrating the best produce and allowing foraging to play an integral role throughout.
What can we expect from the site?
It's an older and more sophisticated sibling of Birch Cheshunt, still full of humour and slightly eccentric but maintaining the elegance of the 19th century mansion house combined with the modern design of Sella Concept and A-nrd. 
How have you incorporated sustainability elements?
The market garden will grow biodiversity on-site, and here, the soil comes first. Working with the land and the gentle rhythms of nature the no-dig garden will supply the kitchen with an abundance of freshly harvested roots, leaves and fruits, aromatic herbs, and native nuts. Banks of wildflowers, companion planting and green manures will bring in beneficial insects and pollinators supporting a diverse polyculture system that can flourish, operating with mutual care and acknowledging the entanglement of human and more than human lives.
We are using regenerative practices such as promoting soil health, using no dig methods and organic principals, perennial crops, companion planting, choosing open pollinated and organic seeds and foraging from the land. By growing mixed plantings of perennial crops and woody shrubs, we are not only safeguarding and enriching soil ecosystems, but helping to draw down and store carbon from the atmosphere, a vital function to help combat climate change and reduce our carbon footprint. We are working towards being slightly obsessed about composting, using any food waste from the kitchens, and creating a self-sustaining system.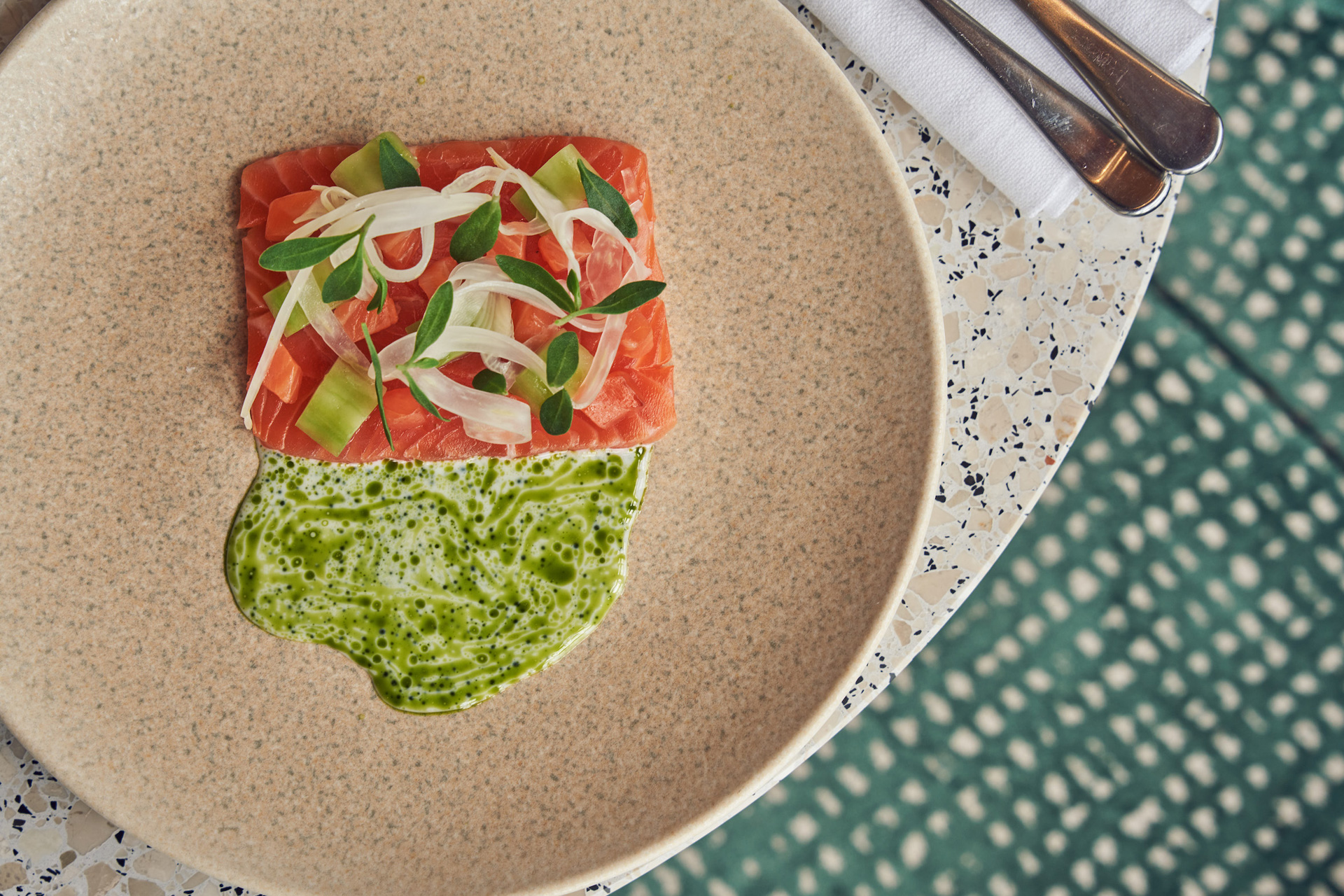 What will be on the debut menu at Elodie and Vervain? 
Vervain will include some solid signature dishes that will change and evolve seasonally, depending on the produce available to us. We already have a few firm favourites within the team members, such as our crispy pigs head celeriac remoulade; apple and whole grain mustard; and our seasonal English trifle, white chocolate and rhubarb. Elodie's menus are still being finalised, with our chefs currently in the kitchen developing and tweaking the dishes, using the best produce available to us now, getting ready for the opening ahead. 
Any personal favourites?
I really enjoy cooking vegetables. I find them incredibly versatile, and it encourages your creativity in the kitchen. Foraging is a great way of getting the team out together and to see the bounty of which nature has to offer. 
How often will the menus be updated?
We plan to update the menus seasonably following the available ingredients from the land and local suppliers. Vervain will maintain some signatures, whilst Elodie will change and evolve more frequently due to what the seasons and nature have to offer.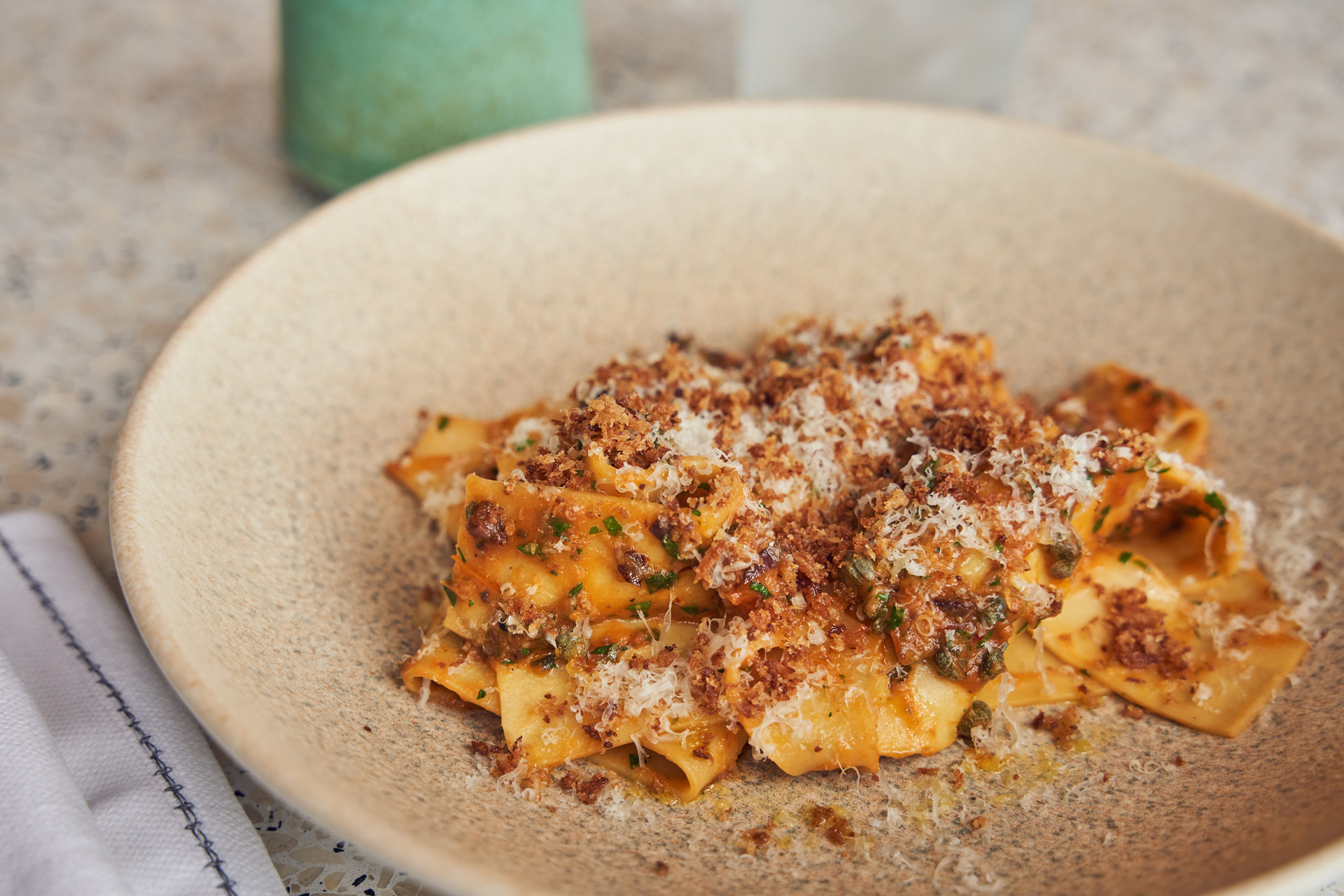 Tell us about your approach to suppliers and a bit about the standout ones?
We work with an array of some of the best suppliers the British Isles has to offer. Although we strive to work with local producers, we also strive to source only the best produce. With that in mind, we source our fish from the Cornish and Scottish coasts and some of our meat from as far as the Lake District. We only source our fish from day boats, avoiding any trawlers to reduce the environmental impact. The opening wine programme will be 70 percent organic with a target to be 100 percent organic soon. We will be working with different wineries, producers, and suppliers to encourage within the wine selection. This will be forever evolving. 
Cocktails are truly where the worlds align between the bar and the kitchen. We will be using kitchen techniques with the foraging concept at the heart of each drink. Foraged herbs will replace citrus notes, Selsdon Birch trees sap to provide sweetness and edible garnishes to keep waste at an all-time low. 
We also have our own pottery on site, which allows us to work incredibly closely with the potters, who are producing some beautiful pieces of crockery, candle holders, vases and the list goes on. All very exciting stuff! 
Find out more at birchcommunity.com