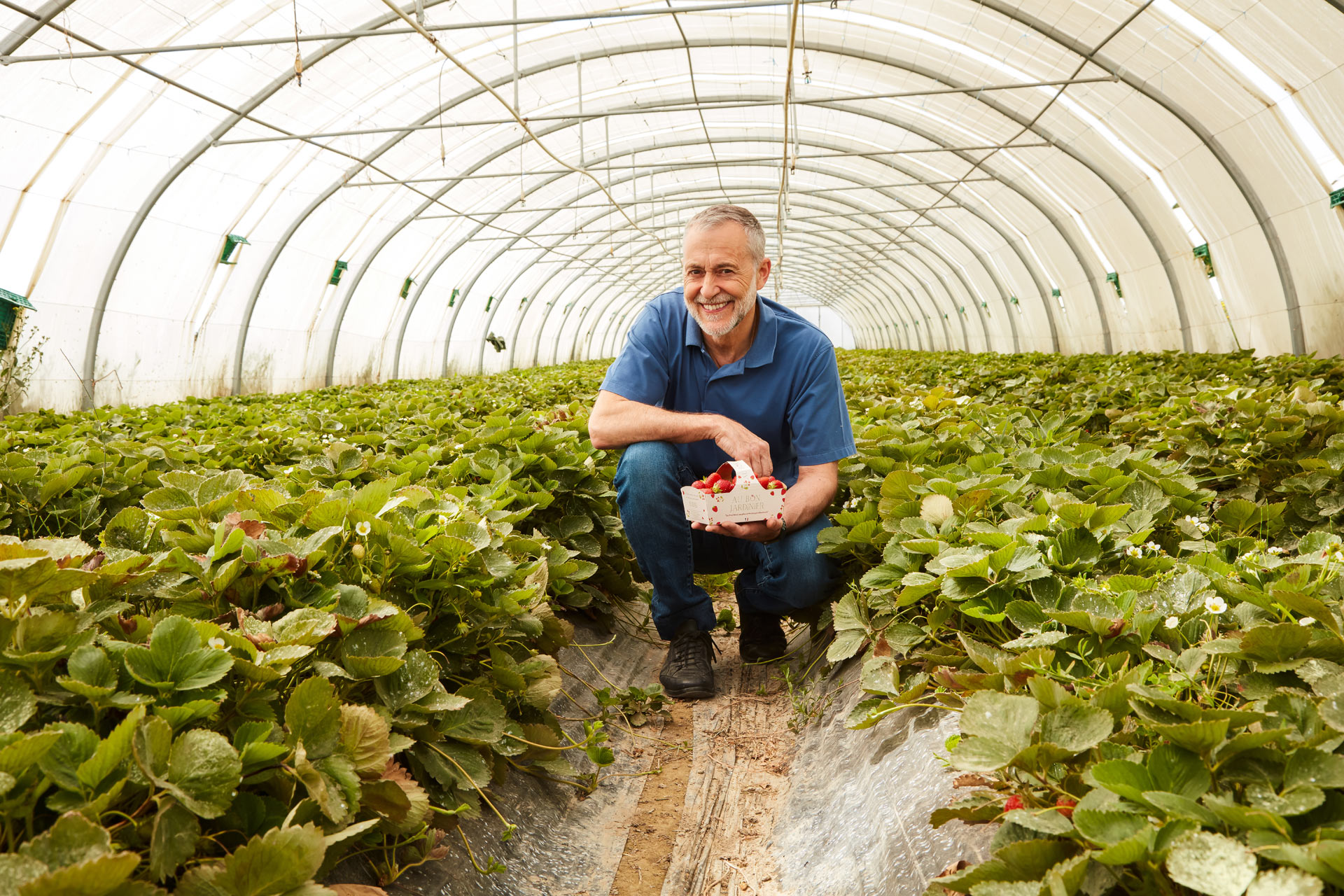 Michel Roux: 'All restaurants have to evolve – if you don't you stagnate'
The legendary chef talks longevity, long tasting menus and the return of comfort food
Everyone has heard of Michel Roux. He's one of the world's most respected chefs, part of the iconic Roux family – son of Albert Roux and nephew to his namesake, Michel Roux OBE, who both sadly passed away in 2021 and 2020 respectively. The young Michel Roux, now 62, carries on the family dynasty with his signature charm and friendly demeanour, spearheading the iconic London restaurant Le Gavroche and appearing on TV shows aplenty. His latest venture is a new series of Michel Roux's Provence Masterclass, which sees the two Michelin-starred chef sharing the secrets of next level cooking, travelling around Provence and meeting some of the region's top chefs along the way. Ahead of the launch, we met Roux to hear how the industry has changed since he started out – and what he sees in the future of food.
Q&A with Michel Roux
Your new show is set in Provence. What's the food scene like there?
On the show we went to visit some great chefs, some of which I knew and some of which I'd heard of but never actually met, so it was a real adventure for me and an inspiration to meet these guys. Provence is a very special place: the food is wonderful, the atmosphere, the weather, the people are cheerful and smiley, it's totally different from any other part in France.
What was the most interesting thing you saw during filming?
One of the highlights was for me to meet Fanny Rey. It was on my list to go and meet this chef who has a fantastic reputation, and I wasn't disappointed – it was a mind-blowing experience. She is an amazing chef, her philosophy and the way she runs her kitchens is something really special.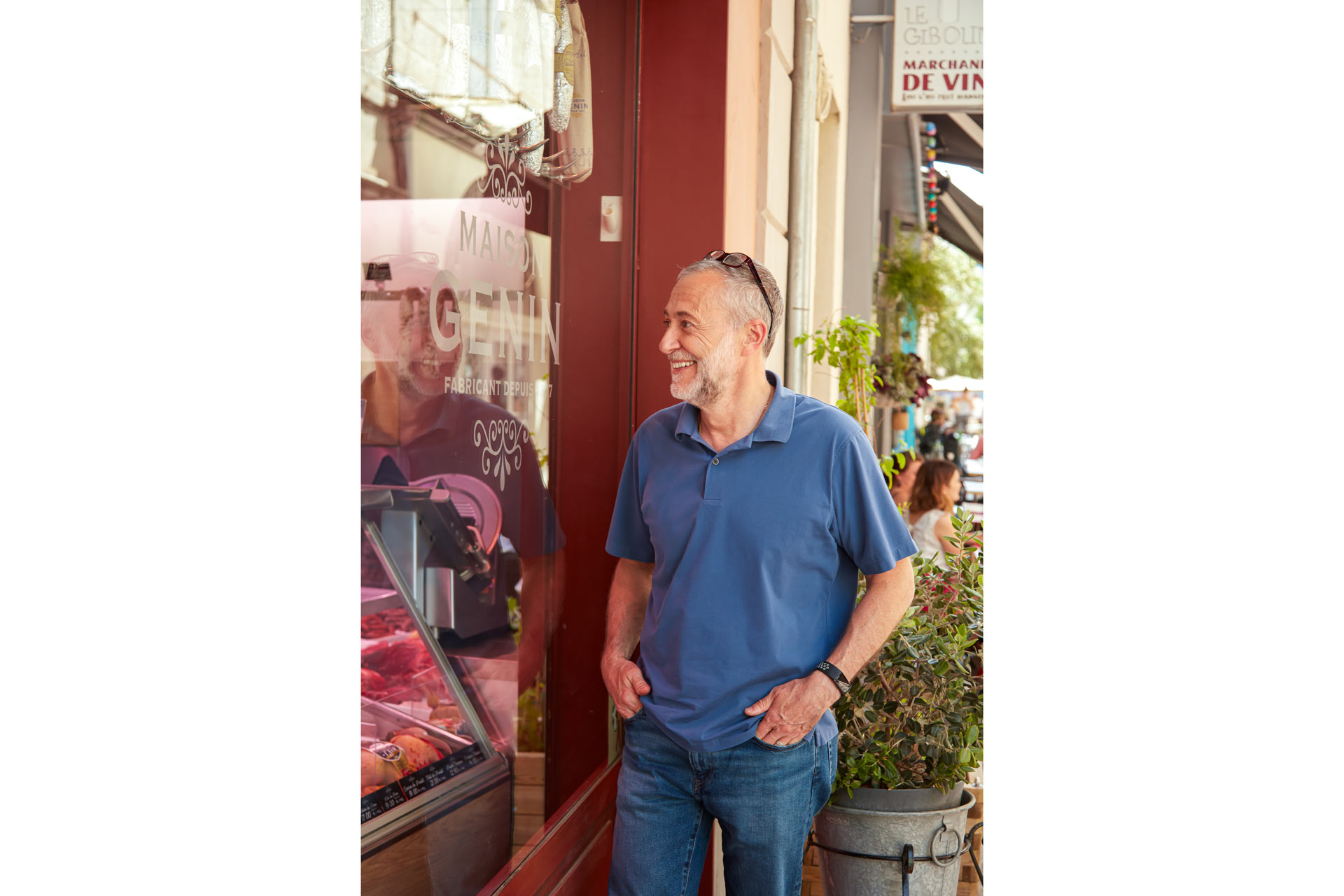 What's the secret to hosting a great dinner party?
A great dinner party is about sharing food – I think go for a main course that can be brought to the table. There's a certain ceremony about serving something at the table, there's that moment of sharing, which is very special because you're not just sharing food, you're sharing a moment in time.
Who would your dream dinner party guest be?
That's not an easy question to answer. Obviously my wife, she has to be there, and my daughter and son in law and grandchild – those moments are always special because you only have one family. We do spend a lot of time together when we're in France and everybody mucks in.
What's your go-to dish when cooking for friends?
I do like a souffle – a savoury souffle like cheese is always impressive, it always makes people sit up and go: wow. 
You've been at Le Gavroche for many years. How has the restaurant changed over time? 
All restaurants have to evolve: if you don't evolve you stagnate, but evolving doesn't mean breaking the mold or evolving just for the sake of it. Le Gavroche is still very much recognisable as a French restaurant, based on very firm foundations of French technique, and people keep coming back time and time again.
View this post on Instagram
What's your most long-standing dish?
The one dish that's still on the menu that was on the menu 50 years ago is the cheese souffle.
Do you get a lot of families who have been coming for years?
Absolutely. We get that very often. Elderly people – or people of my age! – bring in their grandchildren to taste the cheese souffle, it's almost like a tradition. It's lovely.
What's the key to a long-standing restaurant?
I think staying true to your roots, but still keeping relevant. And just doing the best you can, it's not easy at the moment with everything that's going on. I always say to young chefs: don't cook for the guidebooks and for the reviews, cook for your guests. Cook what you enjoy cooking, and what you enjoy eating. Young chefs get all hot under the collar trying to impress the Michelin Guide and it's just wrong. They should be concentrating more on just cooking from the heart and cooking food that they would like to eat. 
How important are Michelin stars?
Obviously in the industry they are the ones people look up to. I still believe in the Michelin Guide and it is still very relevant, as are all of the other guides. We need them as an industry, we need the exposure.
How have restaurants changed since you started out?
The front of house element has changed – it's far more relaxed, more convivial, a nicer environment for dining in. I really hate those restaurants where you can't talk, I think you can have great food now in a very relaxed atmosphere.
What about in kitchens? Have they changed?
Oh yes definitely, and for the better. We don't need to be working crazy hours in our industry. I'm a firm believer that there's a job for everyone and not all chefs have to work in Michelin-starred establishments – you can be very proud to be a chef in other environments.
Your daughter has her own restaurant. Do you think she would ever take over Le Gavroche?
She's quite adamant that she's doing her own thing for the time being, she's enjoying running her own restaurant.
What are the big trends in food at the moment?
I think we're heading towards more seasonality, more comfort food, simpler food. There are many reasons behind that, one of them being the cost element, and not being able to get a lot of raw ingredients. And when times are difficult, if you're feeling a bit glum, you want comfort food. You don't want food that's too complicated, you want food that fills your belly with joy. 
Any trends you haven't been a fan of recently?
Anything gimmicky for the sake of making people talk. One thing we are seeing the back of thankfully is very very very long tasting menus of 20, 30, 40 courses – it just bores me to death and I cannot stand them. I still believe the best way of eating is a starter, main and dessert, maybe some cheese thrown in there somewhere. Up to five, six courses maybe. I hate waiting for my next course, once I've finished one course I want the next one and I don't want to spend more than two and a half hours at the table.
How is sustainability shaping the food world?
Very much so. All chefs, especially chefs in the media like myself, have a responsibility to wave the flag of sustainability and talk about it.
Recent statistics have shown the UK eats the most UPFs (ultra processed foods) in Europe. What could we learn from the rest of Europe about eating better?
Sadly, I watch French television a lot, and they're talking about this as well in France: more and more ultra processed foods are being consumed and it is a crying shame. Very often the labelling is such that people think these ultra processed foods are good for you and it's just wrong. It is down to understanding and knowledge of what is actually good for you. Sadly, a lot of vegan and vegetarian food is ultra processed too.
How do you live a balanced life?
Physical exercise is key for keeping healthy physically, but healthy mentally as well. I'm a huge fan of that and I advocate that, even if it's only 20 minutes of physical exercise a day. Walk as much as you can, it's very important, and go up stairs instead of taking the lift. Little things like that make a huge difference. 
QUICK FIRE
What is your earliest food memory?
When I was growing up in the countryside in Kent, I was probably about four or five and my father was making vanilla ice cream and didn't have any electric gadgets, so he was churning it by hand. I distinctly remember churning the ice cream with dad. To this day, vanilla ice cream is my favourite.
Which cookbook would you bring to a desert island with you?
It would have to be Escoffier's A Guide To Modern Cookery, published in 1904 – it's still very relevant. It's a huge book, it's got every French classical recipe that you need to know, it's about 400 odd pages so it would keep you busy. 
What are your three favourite ingredients of all time?
Butter, both as an ingredient for cooking and just on my toast in the morning. Good quality salt, lovely salt like Maldon. Then I would go for a chocolate, which is again an ingredient to cook with, but also to eat.
Food heaven and food hell?
Food heaven would be a roast lobster with lots and lots of garlic butter, served with big fat chips – not the fancy French fries, sprinkled with quality salt. Then a Bernaise sauce on the side to dip my chips in of course. Then my food hell would be okra, I just don't like the taste because it's very bitter and I don't like the texture either. And licorice, I hate licorice.
Most memorable meal?
I've been very fortunate and been to some amazing places all over the world, but for me it's more about that moment in time – who you're sharing that meal with really makes it. It's a difficult one, but I do remember a wonderful meal that I had with my wife and daughter in the Seychelles, it was just a roadside restaurant, a bit more than a shack, but a very simple restaurant. The aubergine dish was simply mind-blowing, with really light batter, flavoured with turmeric and cumin.
What would you be if you weren't a chef?
I was almost born in a kitchen, I can't envisage anything else. If not a chef, I'd be in the hotel and catering industry.
Pet peeve in the kitchen?
Untidiness, not being clean at work I just don't like. I can understand mistakes happening in the kitchen – I can live with that and I can remedy it, I can teach the chefs to do better. But just being an untidy and messy chef is something that I cannot deal with.
Favourite place to eat in London (other than your own restaurant!)?
I live in south London and I try to eat local as much as I can. One of the places I do like to go to is Trinity in Clapham, but not downstairs in the Michelin-starred restaurant, upstairs. Upstairs is far more relaxed: Adam (Byatt) the owner usually cooks there and it's simple fare in a relaxed atmosphere. He cooks for about 20 people, it's really delicious. 
Michel Roux's Provence Masterclass premieres 9pm, Monday 13 March on Food Network and will also be available to stream on discovery+