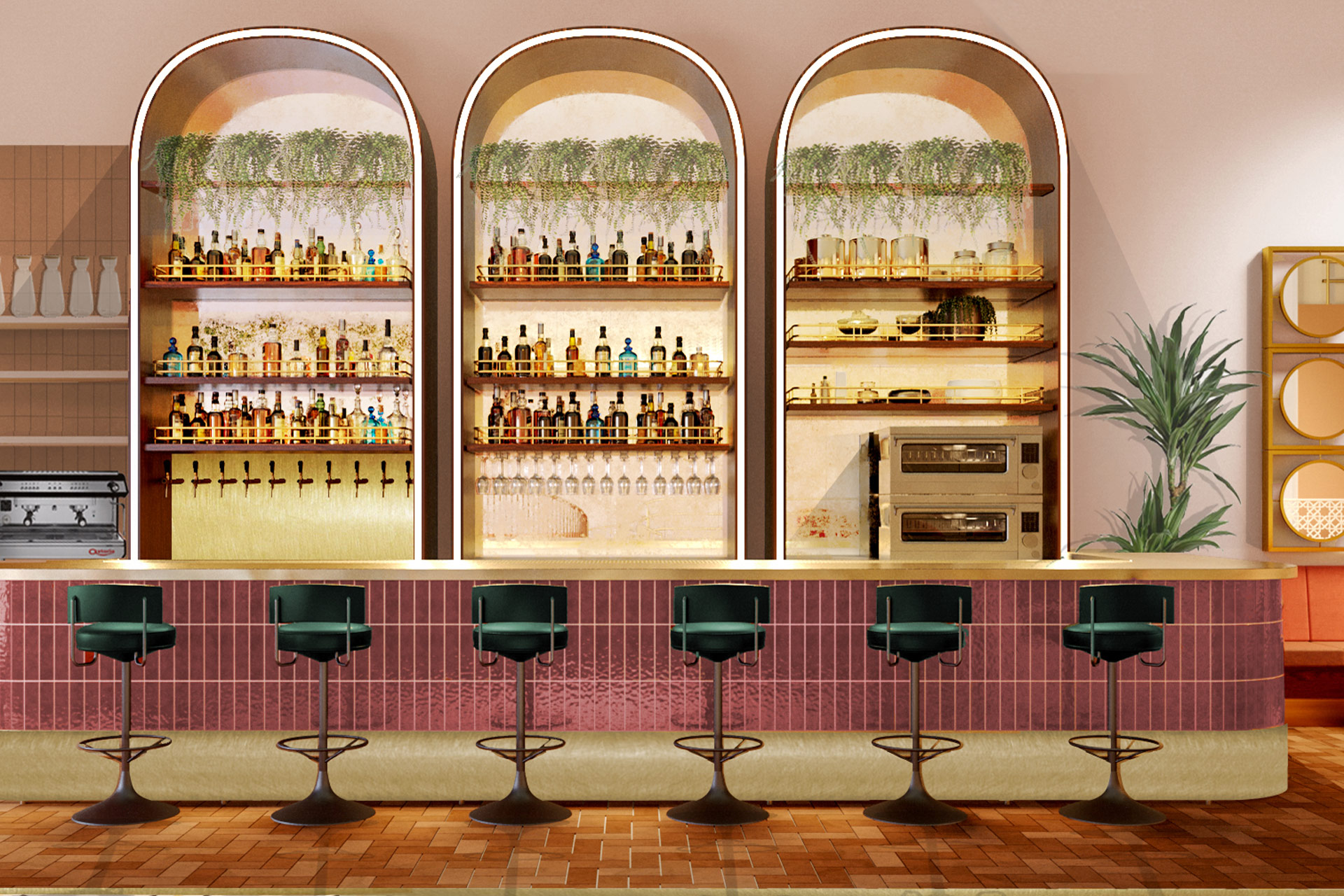 Restaurant Of The Week: Kapara, Soho
The new home of indulgence in Soho
Soho's hottest new spot – and, coincidentally, the first LGBTQ+ owned hospitality venue to open in Soho in recent years – is a haven of hedonism, says Olivia Emily. Visit our restaurant of the week, Kapara, for indulgent sharing plates and long dinners inspired by Middle Eastern culture.
Restaurant Of The Week: Kapara, Soho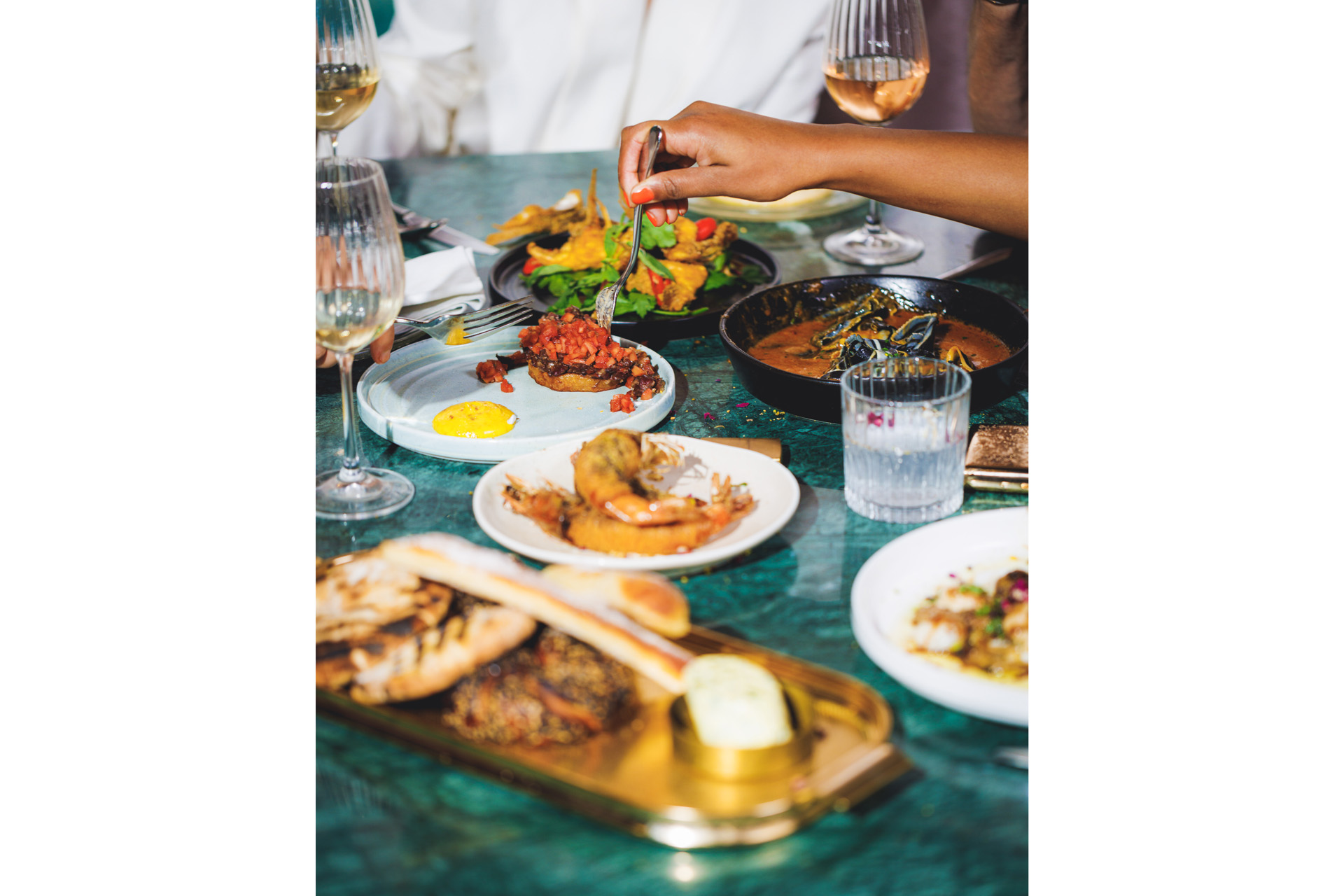 Though tucked away in a new plaza – down the quiet Manette Street, off the buzzy Tottenham Court Road – the cavernous Kapara is anything but subtle. The restaurant hums with energy, chatter and clinking glasses once you step through the door, which is signalled by a glowing red sign: 'A Tel Aviv Fantasy By Eran Tibi'.
Kapara is 'the even naughtier sister of Bala Baya', Eran's first restaurant in Southwark – so the Instagram bio says. Fantasy, naughtiness… This hedonistic vibe dominates Kapara's website and Instagram: it's 'luxurious, uproarious, debauched, excessive, and flamboyant,' drawing on secrets, needs and desires. It's a mildly intimidating prospect. Am I cool enough to dine here?, an inner worry whispers. 'Leave your inhibitions at the door and let your fantasies take over as you enter,' the website instructs. OK…
In reality, behind that door lies a fantasy of another kind – one of light, spaciousness, freedom. Bronze fans whirl on the ceiling, emulating the warmth of Israel and the Middle East. And, surrounded by tiled floors and balmy pink, peach and terracotta tones ruling the walls, you could almost swear you'd been swept off to summery climes, a world away from the long winter lingering outside.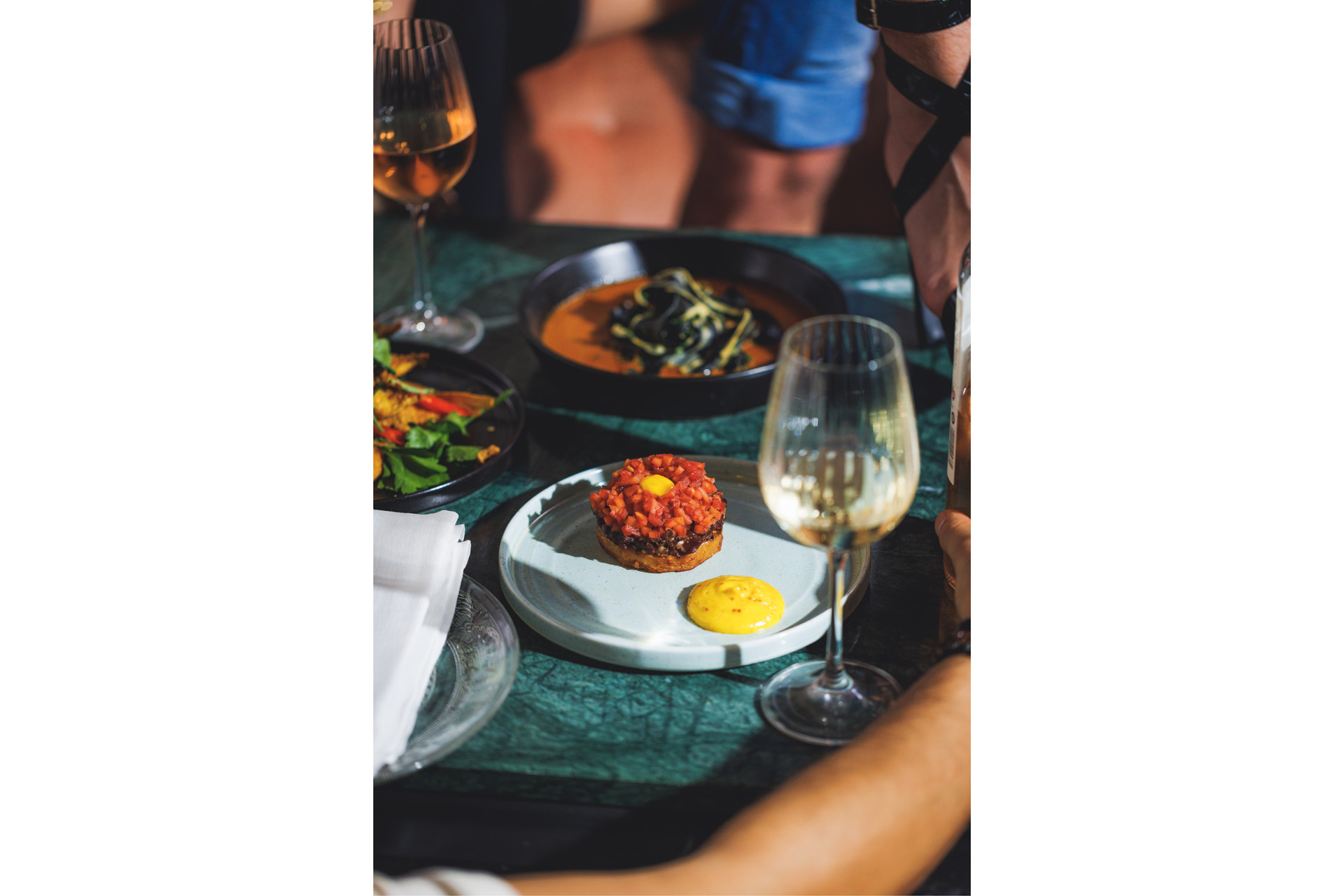 The tables are green and marble-like, and cacti in gold and neutral pots line the bar. Behind that bar, a towering mirrored shelving unit watches over guests sipping on signature Naughty Gazos cocktails, and tucking into the likes of Romano Carpaccio (a delicate dish of charcoal marinated peppers scattered with house goat's cheese, almonds, basil, rose) or Pitta Chips (Shawarma, smoked cod roe dip or green tahini, preserved lemon, vine crisp), or swiping hunks of still-warm pitta bread through a selection of mouthwatering hummuses. Lights of all shapes soak everything in a soft glow, from twinkling chandeliers to globular wall lights to little white table lamps.
All of this is to say that Kapara, though definitely indulgent, is a much lighter prospect than its online presence suggests. Venturing downstairs, the darker antithesis of the airy restaurant looms; in this small space – which can host private dinners – pinks make way to reds and blacks, and a darker hedonism reigns.
Mostly, Kapara is playful: peruse a menu separated into 'All Day Foreplay' starters, 'Plates,' Platters,' 'Bits On The Side' and 'Sweet Endings'. Tuck into signature Cheeky Bums (chicken oysters skewer, butter chilli, purple lettuce, house pickle) with your hands, and return again and again to thick swipes of hummus, dips, and tasty sauces left behind when plates are (mostly) done with. Sink your teeth into Prawn Baklava, giant and juicy king prawns wrapped in a kadaifi pastry shell with sticky bitters, sour cream mayo, Persian lime and nori dust, pistachios and rose). 
On the more sophisticated end, don't miss the delicate and refreshing Ceviche, with Black Bream, granny smith apple, lime, scotch bonnet and lemon verbena hugging a pool of green sauce in a crescent moon. And you have to try the Kapara twist on the timeless Winter Tomato salad, with vine leaf pesto, confit tomato garlic olive oil, anchovies and olive caviar.
The Final Word
This new Soho destination prides itself on playfulness; come here for a lengthy night around the table with friends, punctuated by delicious (and well-priced) sharing plates and sips of sumptuous cocktails. Despite the website dedicated to hedonism and debauchery, step inside for indulgence of a different kind. 
BOOK
Open seven days a week: midday to 1am Monday to Saturday, and midday to 11.30pm on Sundays. kapara.co.uk
Images courtesy of Kapara