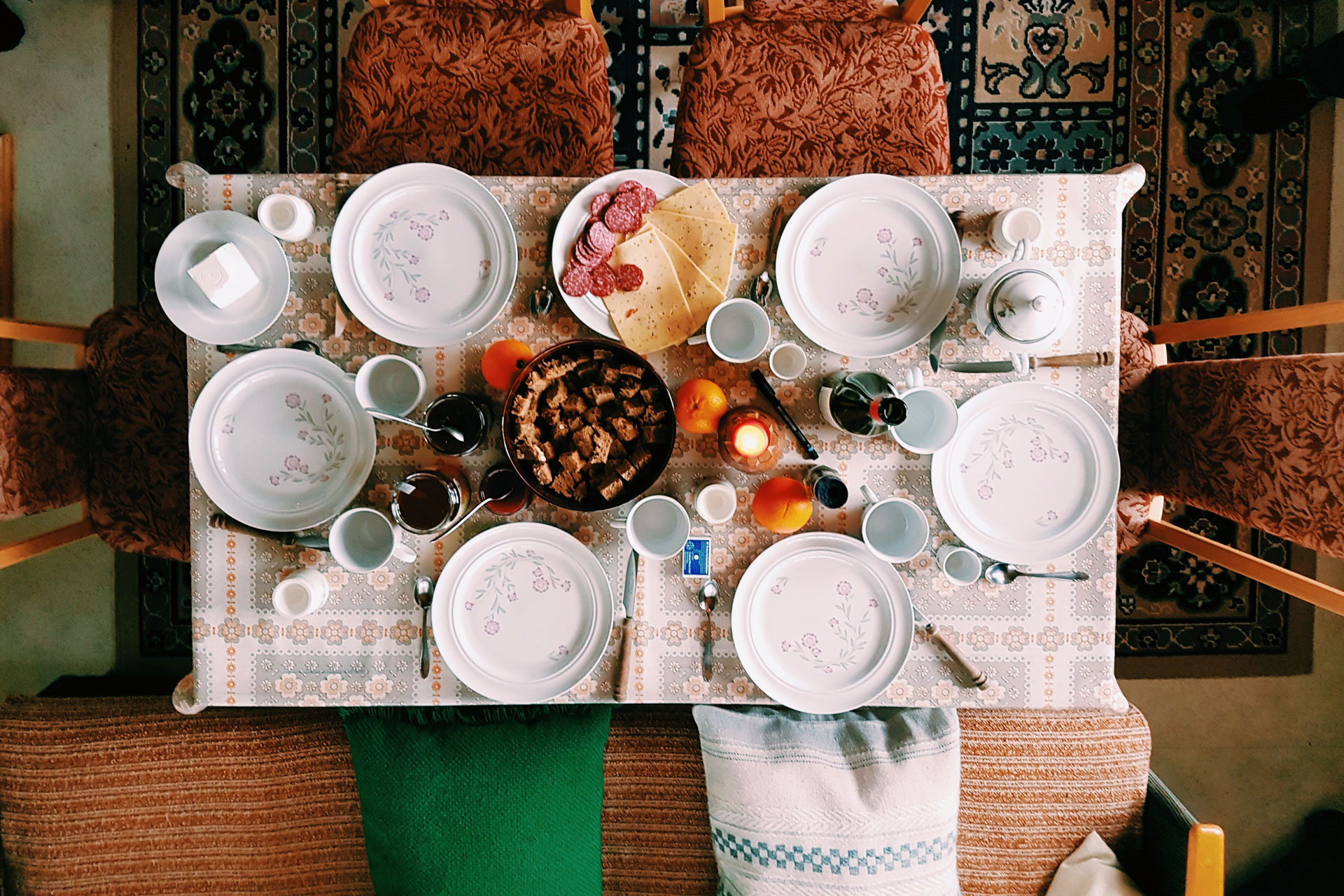 How To Host a Virtual Dinner Party
---
Master the art of virtual socialising
In the age of coronavirus, socialising has taken on a new guise. Everything has gone digital – dates, coffee mornings, and our favourite: dinner parties. With help from a few experts, we've put together a guide to hosting the perfect virtual dinner party, with tips on everything from technology to food to atmosphere.
How To Celebrate a Birthday in Lockdown
Virtual Dinner Party Guide
The Platform
First thing's first: which video calling app will you choose for your virtual dinner party? There are numerous options, but these are the frontrunners:
Zoom: Widely used for everything from work calls to webinars to virtual drinks, Zoom is a great all-rounder, allowing up to 100 people in one call (though we'd recommend sticking to four to six guests to minimise technology issues). Choose between two display options: the gallery view, which allows you to see multiple participants at the same time, and the format which intuitively switches to whoever is speaking. It's free to use, but there's a 40-minute time limit for three or more users, unless you upgrade to one of their pricing plans.
Houseparty: In the absence of actual house parties, this app soared in popularity during the first lockdown – downloads rose from an average of 130,000 per week in February 2020 to two million per week throughout March 2020. The hype has died down since then, but it's still a fun option – particularly as you can play trivia and games while chatting to friends – a post-dinner activity, perhaps? Just be sure to 'lock the room', or anyone on your friends list can jump in on the call uninvited.
Skype: The original video calling app has been somewhat forgotten amid all the cool newbies, but there's nothing like a classic. Skype can be downloaded for free on any mobile device, tablet or desktop, the quality is high, and you can have up to 25 people on a call at a time.
Viber: If you're worried about privacy, Viber prides itself on the security of its calls. The service is accessible across multiple devices, and the video quality is high.
The Food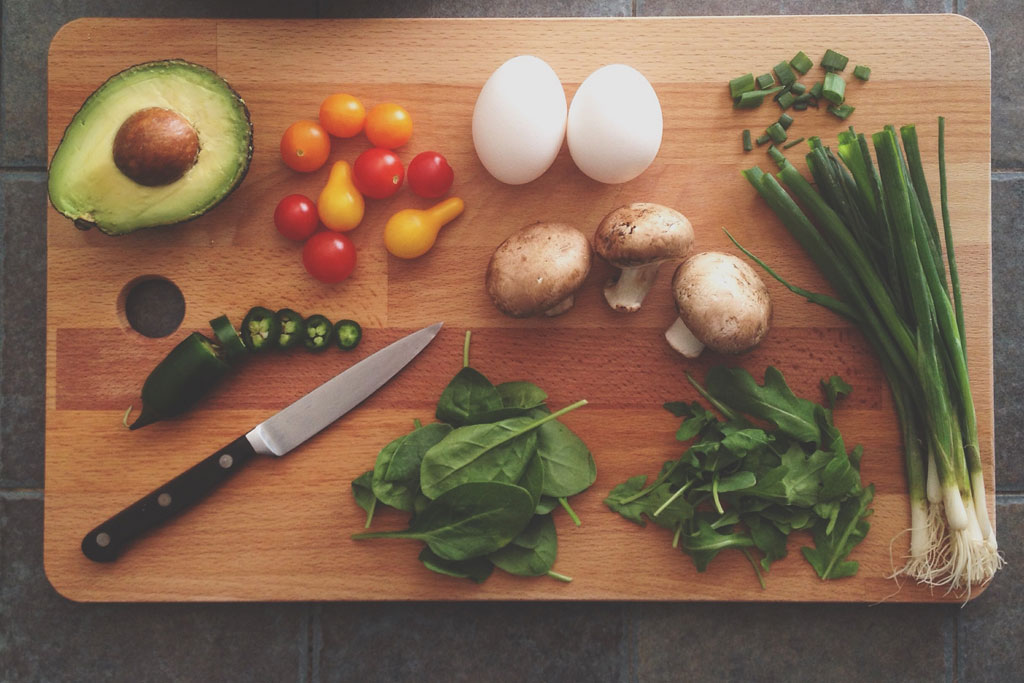 There are a variety of ways to manoeuvre the food, but the easiest involves everyone cooking ahead of the call and sitting down to eat together. Eating the same meal will help you all feel more connected, so plan a menu in advance. 'Devise a menu that can be made ahead of time and isn't stressful, so people are in the mood for conversation rather than stressed,' suggests chef Ollie Dabbous, founder of much talked about Mayfair restaurant HIDE. 'Don't try to cook restaurant food: home cooking is best at home. Do something simple and classic perhaps, but do it well.'
Saying that, there's never been a better time to try something new. 'Take supper clubs and this allotted cookery time as an opportunity to cook new dishes and get creative with ingredients you wouldn't normally feature in your day-to-day cooking,' suggests Scandinavian chef Henrik Ritzén of Aquavit.
Organisation is key: Ritzén encourages you to ensure all ingredients are pre-prepared, weighed and laid out before cooking. 'If all participants are cooking the same dish, make sure as much information about the recipes and equipment required is shared with guests to make sure you're all on the same page,' he adds.
In terms of sourcing ingredients, think outside the box. 'There are some great suppliers still operating, offering hampers, fresh pasta etc.,' says Dabbous. You could also consider a fruit and vegetable delivery box, which promises ultimate freshness.
Alternatively, you could pick a restaurant and have all guests order from there – a great way to support the hospitality industry in these challenging times. We've put together a list of the best London restaurants offering delivery, from glitzy Peruvian restaurant COYA to the most extravagant Italian trattoria in town, Gloria.
The Drinks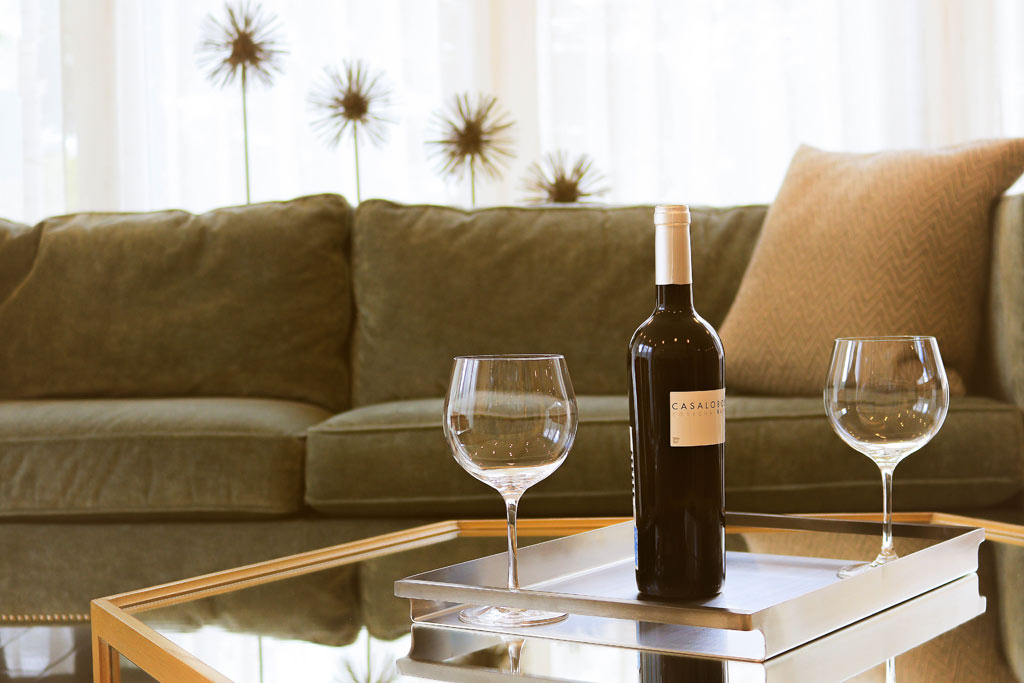 Kick things off with a quarantini – check out our round up of winter cocktail recipes for inspiration, or learn how to perfect the martini with our handy guide. Alternatively, save time by ordering from one of the many cocktail delivery services on the market, such as NIO and The Drinks Drop.
Next up: wine. Go all out and order from high-end wine boutique Hedonism, which usually supplies the drinks for Dabbous' Mayfair restaurant HIDE. It's a pricey option, but order six bottles or more and they'll waive the delivery fee. Alternatively, use our guide to wine labels to help pick up a good bottle from your local supermarket.
Making it fancy? Get the bubbly in. When it comes to champagne, Pommery Champagne recommends serving between 8° and 10°, and opting for 'a glass with a large enough bowl to allow the full aromas of the wine to develop and really be appreciated'. For a special glass, they suggest Pommery Brut Rosé. 'Don't be fooled by the colour into thinking this is a sweet wine. Ripe succulent red fruits on the nose give the impression of sweetness but this wine is much more balanced.'
The Space and Set-Up
Shayne Brady, co-founder of interior design studio BradyWilliams, notes the importance of creating a dining space that feels different from your daytime set-up. 'If you work from your dining table during the day, ensure that you sit in a different seat for dinner and clear your dining table of any home office paraphernalia,' he recommends. 'Get dressed up for dinner and have pre-dinner cocktails beforehand to set the mood and put the day behind you. Whether you are in a small flat or large house, try to separate pre-dinner cocktails and dinner and have them in different spaces so there is a change in experience.'
Brady also proposes setting the table – even if it's just you eating. 'Ensure fresh flowers are on the table and there is planting in your dining area, and if possible illuminate your plants with lamps or an adjustable spotlight. Use your best crockery and glassware so that it feels like a special occasion, and ensure the table is fully dressed with wine glasses, water glasses, linen napkins and cutlery so you aren't getting up during the meal.'
The Atmosphere
Just like an in-person event, the atmosphere of a virtual dinner party is important. To avoid clashing music, designate one person to create a playlist and either play it from one house or share it with everyone and press play at the same time. In terms of lighting, Brady suggests trying to make it different for pre-dinner drinks and dinner: 'perhaps subdued table and floor lamps for drinks and lit candles on the table for dinner. Use a scented candle or room spray in the dining room or area that is perhaps reminiscent of a past holiday or that evokes a happy memory.'
DIY Afternoon Tea: Tips & Recipes / Virtual Events & Tutorials To Stream Now