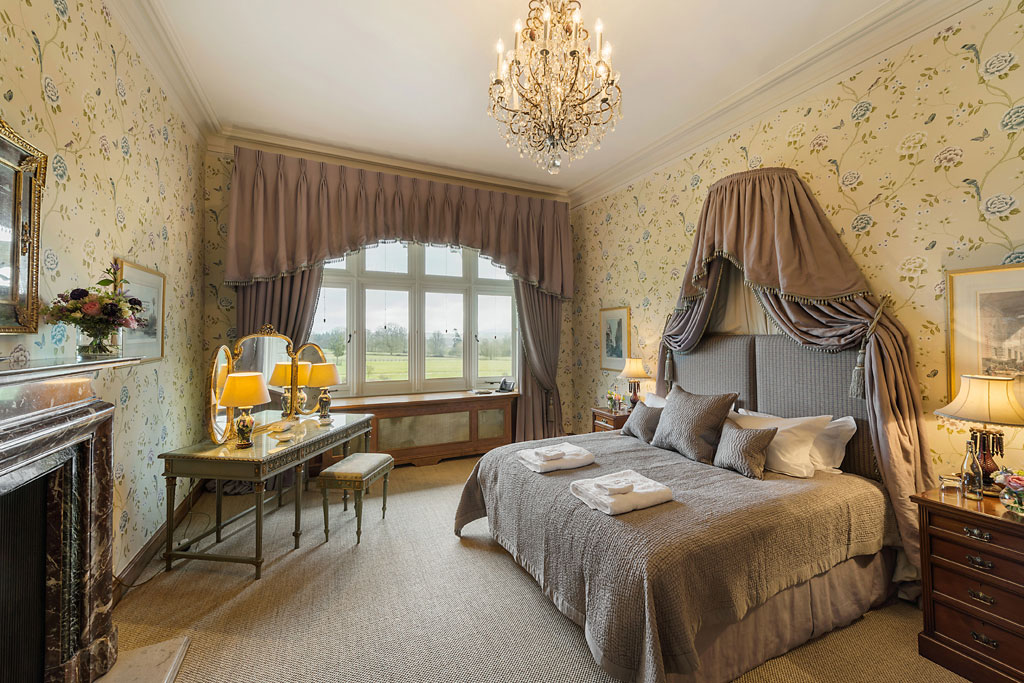 At Home With… Lady Cowdray
---
Inside stately Cowdray house
Lady Cowdray always starts her day with a meditation and prefers podcasts to television
The 50 Best Interior Designers
At Home With Lady Cowdray
What's the story behind your home?
We inherited Cowdray House in 1995, it had been in my husband's family for almost 100 years. It's a rather fascinating house, homely with history and a great mixture of cosy rooms and wonderful entertaining space, stunning views, gardens to explore, Cowdray's original polo field and even a hidden bowling alley. We have the happiest memories bringing up our five children at the house; as they gradually left home we were left with more rooms than Michael and I needed, which led us to begin a new chapter. In 2015 we transformed Cowdray House into a luxury exclusive-use venue.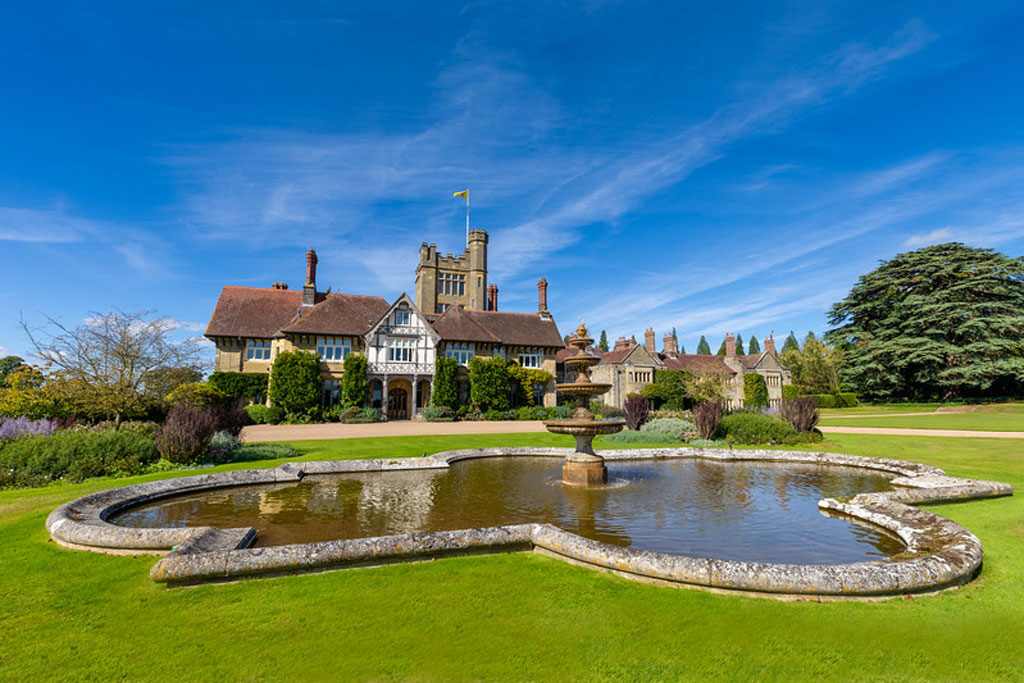 What was your inspiration when it came to designing it?
I love interiors and had secretly rather longed to make a few alterations. Once we made the decision to relaunch the house as an exclusive-use venue, I spent hours working on the interiors and developing bespoke wallpapers and colour schemes. Every room is named after a gemstone and each is completely original. I've made sure there's always a personal touch. I incorporated some of the original furniture and family portraits and added furniture from outings to Design Centre Chelsea Harbour and Christie's and by using traditional craftsmen.
We commissioned a spectacular oak four-poster bed for Golden Topaz, a masculine oak-panelled room which overlooks the Tudor ruins of the original Cowdray House. I have always admired Dali's work and I recently discovered that my artist grandfather, Alister Maynard, felt the same, so I have incorporated both. The most important touch for me is always natural light – it is uplifting, inspirational and leads to creativity.
Do you have any interior brands that you love and always go back to?
Savoir Beds, the most comfortable beds handmade to your specification; Kingcombe Sofas; Veere Grenney, for fabric and wallpapers; and Eico environmentally friendly paint. And Carol Langton Interiors – she has an eagle eye for seeking out the best of the best.
What's your favourite room in your house?
We have moved within the Estate and our new bedroom is inspired by the original in Cowdray House. I think a bedroom should always be your sanctuary, a serene space for relaxation and escapism. Luxurious rugs on the floor and sumptuous bedding. I make sure I always have a good book and a Cowdray scented candle. I am an early riser and enjoy sunrise; light streams through our windows with views of the South Downs.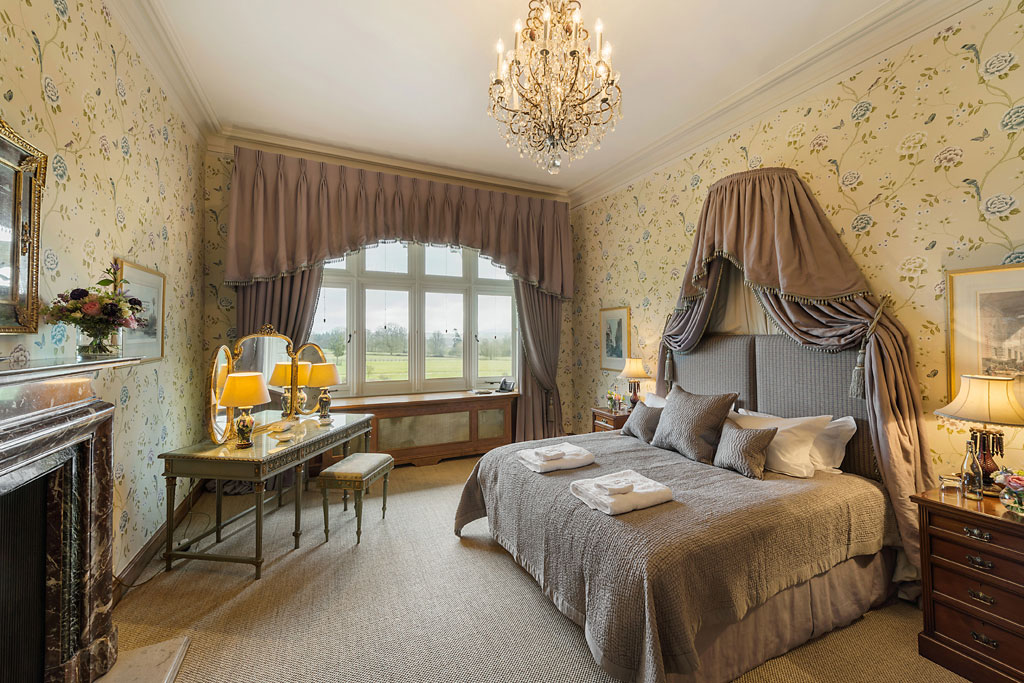 Which room has the best view?
I love the outdoors and we look across our garden and beyond from the kitchen. Nature is so important to me, it gives time for pleasure, enjoyment and healing, the view changes with the seasons. At the moment I'm enjoying the signets and ducklings on our pond and the start of the butterfly season – they bring simple happiness.
What's your signature dish – can you share the recipe with us?
I'm a great believer in local, seasonal and sustainable, so my favourite dishes vary with the seasons. Local asparagus has just arrived at Cowdray's Farm Shop, so we are enjoying them with a poached egg and hollandaise sauce.
Share your top five books with us if you were to start a book club
I try to mix my reading up, something wellbeing orientated such as The Secret of the Alchemist by Colm Holland and Healing Back Pain by Dr John Sarno. And then for some inspiration, Susanna Salk's At Home in the English Countryside; Designers and Their Dogs; Charley Makesy's The Boy, The Mole, The Fox and The Horse, for comfort – and I have just ordered The New Stone Age – Ideas and Inspiration for Living with Crystals, by Carol Woolton, which is out soon and I cannot wait to read.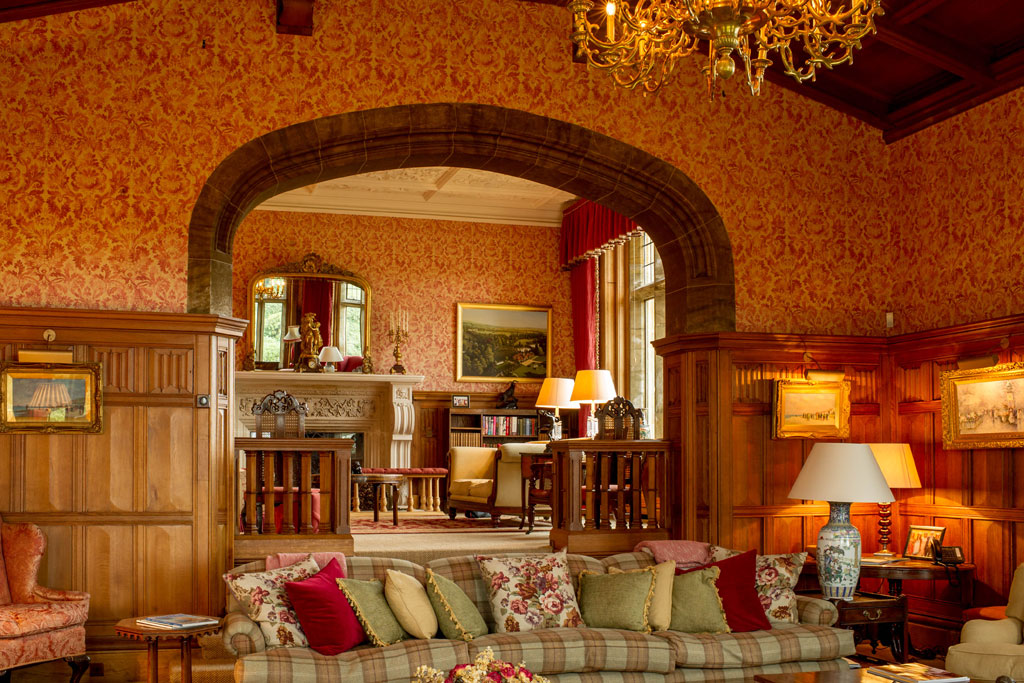 Share your must-see TV and movie list
I don't often sit and watch, I'm actually loving podcasts and the freedom to carry on with those little jobs while I listen. I've almost caught up with all of Elizabeth Day's 'How to Fail', she spoke at our Wellbeing Day at Cowdray House earlier this year and was an inspiration. I've also found Not Perfect with Poppy Jamie – it's thought provoking and relatable with an excellent range of guests.
If you're working from home at the moment, how have you designed your space and any tips for other home workers?
Luckily, I was well prepared for lockdown as working from home is my norm. I need a clear space to keep a clear head and love the simplicity of my Mac and a few flowers from the garden. We were joined before lockdown by some of our (grown-up) children, so now I retreat from family life from time to time to concentrate. I am in the midst of (re)launching my jewellery range, aptly named 'The Meditator' and I'm constantly sourcing for Cowdray Living, the Estate homeware shop.
What's the first thing you do when you get up in the morning?
I make a juice first thing, I then meditate and do some exercise, I like to mix my exercise depending on my mood and what my day ahead holds.
And how do you love to spend your evenings at home?
We've been spoilt with entertainment during lockdown, we seem to be so busy between, the National Theatre, Lloyd-Webber musicals and some good old-fashioned board games. I have also had time for pottery which has been very rewarding and therapeutic. Talking to friends and family on the phone and going out to enjoy the garden in the early evening, there's barely been time to pick up a paintbrush!
If you were to throw a party at home, what are the key ingredients to make it go with a swing?
Good music – I love a band and some great friends.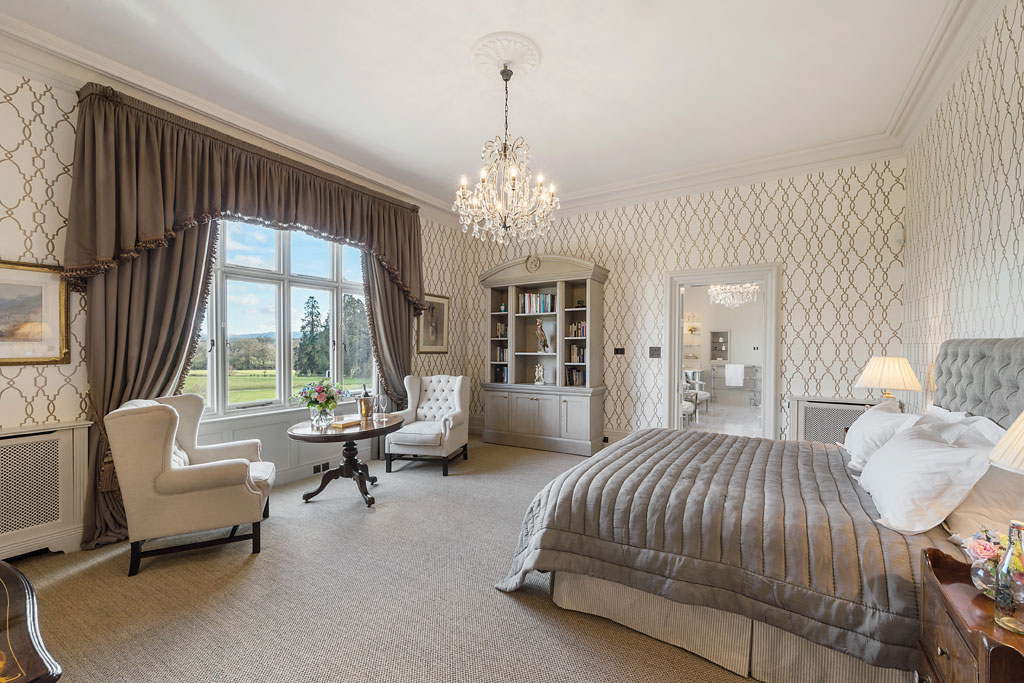 What gadget could you not live without in your home?
Definitely a good juicer; fresh juice kickstarts my day.
How do you keep fit at home?
We walk a lot, there's always something to check on the Estate and I love taking the dogs out. I have taken up cycling which I am enjoying very much, and I have a trampoline at home that I exercise on two or three times a week. We always start the day with meditation.
What are you up to in the garden?
The last three weeks have been glorious, we have planted lots of veg, enjoyed the tulips and tidied the greenhouse up. The lavender is beginning to show new shoots too, I'll harvest it later in the year for Cowdray bath salts.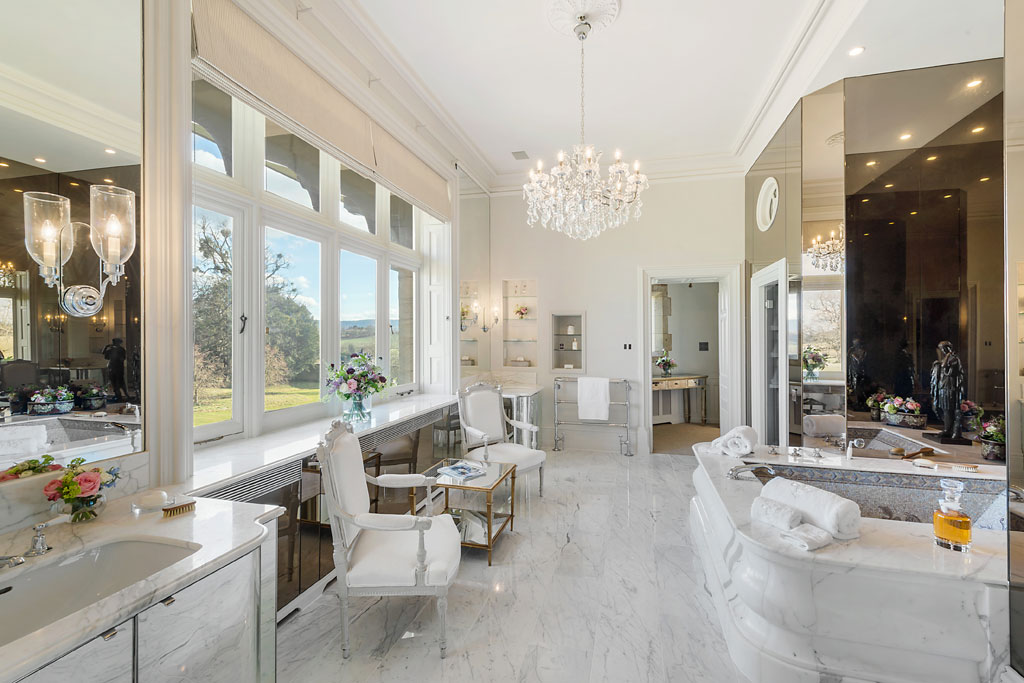 Which home would you like to be a fly on the wall in and why?
Windsor Castle… I have great admiration for the royal family. To my mind the Queen is the epitome of great leadership, not only for the people, but also for the natural world and she has again shown how to rule with dignity.
What could you really do with now you're spending more time at home? What's missing?
Gosh, I think it's probably eternal gratitude for the NHS workers. It has also been an extraordinary time to reconvene with nature, rethink our daily lives and realise how little we actually need.
What makes a house a home?
Simply, family.
MORE AT HOME WITH:
Chrissie Rucker / Matthew Williamson / Monica Vinader / Martyn Lawrence Bullard / Theo Fennell