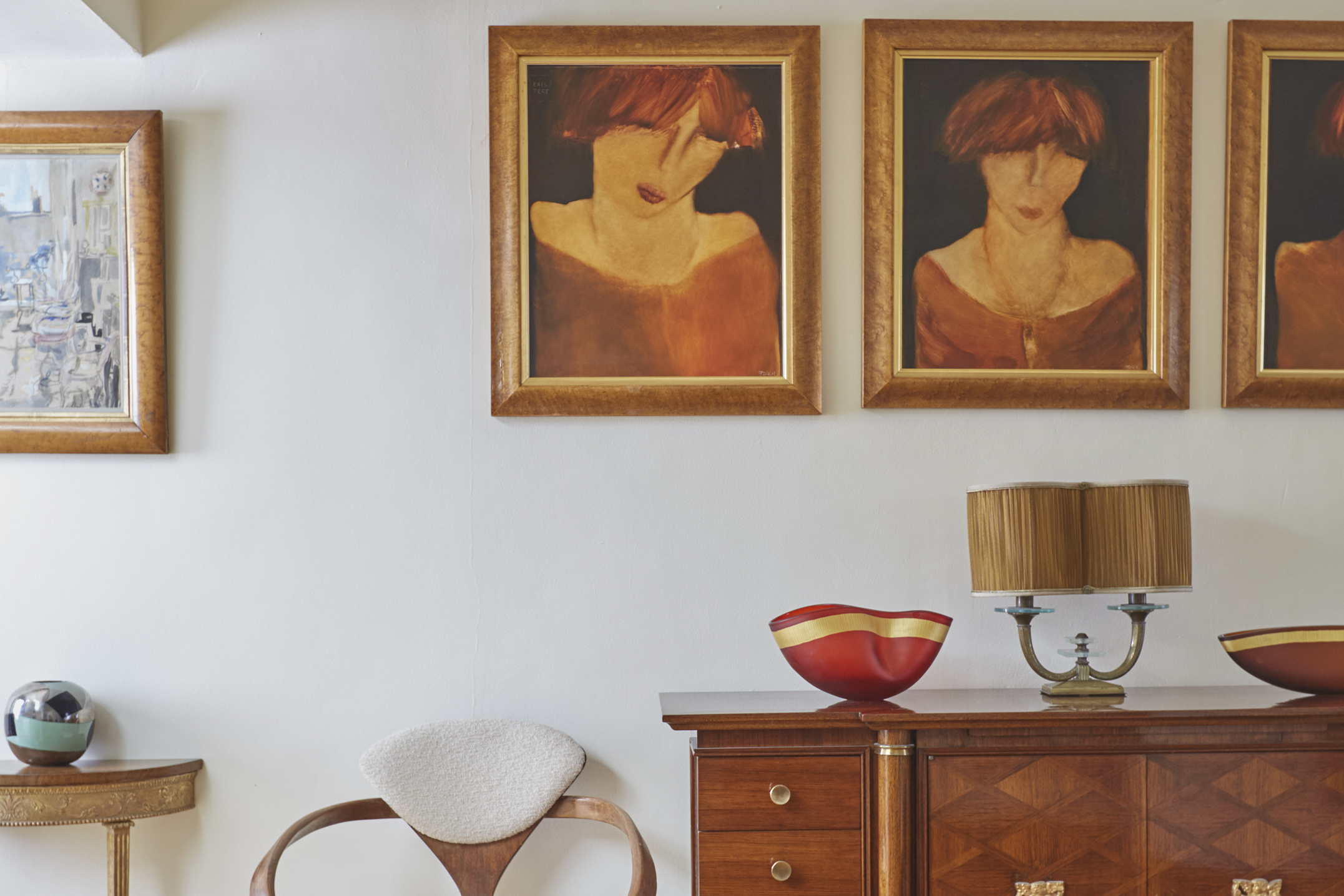 At Home With… Louise Kennedy
---
Fashion designer Louise Kennedy shows C&TH around her Georgian house and brand headquarters
Louise Kennedy's light-filled Dublin home is shared with Paddy the miniature schnauzer, stunning park views and her fashion brand's flagship store
At Home With Louise Kennedy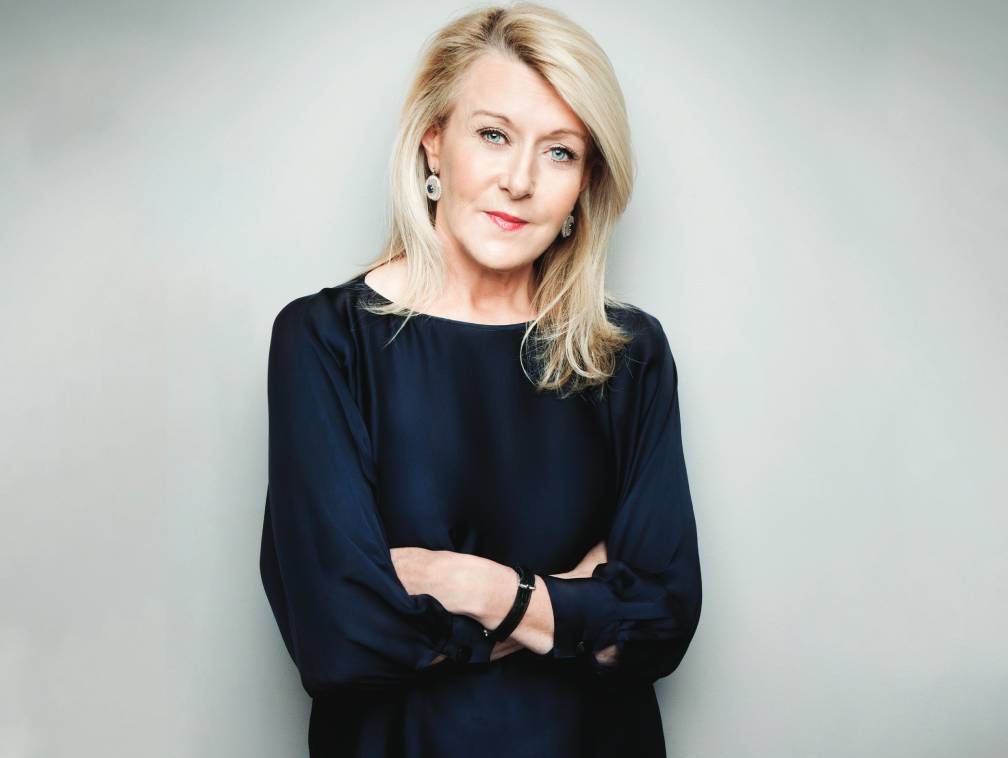 What's the story behind your home?
My home and headquarters are housed within a Georgian building overlooking one of Dublin city's most elegant parks. Our neighbours include the National Gallery of Ireland, and the former homes of Oscar Wilde and W.B. Yeats. I was on the brink of buying another Georgian property in 1996, when I saw the For Sale sign outside; it was definitely love at first viewing. Within 18 months the house was modelled to accommodate my Dublin flagship store, office, design studio and my home on the top two floors. There is a stunning central stairwell, so light floods through all rooms, and the house is full of exquisite details. I was also fortunate to work with a conservation architect for the interior and exterior refurbishments. The original design has been blended with a contemporary retail environment – I think I've managed to get the balance right.
The 50 Best Interior Designers
What was your inspiration when it came to the design?
I wanted to create three very different spaces: for design, retail and living. My main requirements were for it to be light-filled and airy, with space to enjoy the beautiful architectural mouldings. I worked with two friends who run wonderful architectural practices in Dublin, and conservation builders. Halfway through the project, London-based Italian architect Claudio Silvestrin visited, it was his suggestion to create a very different space for my duplex apartment using a light box.
50+ Interior Design Ideas For Your Townhouse
Do you have any interior brands that you love and always go back to?
I adore the French company, D Porthault, for bed linen and towels (Jackie Onassis, Grace Kelly and Coco Chanel were also great admirers). Their quality is exquisite and owning beautiful bed linen is the ultimate self indulgence. I usually insist on white bone china for dinner service, in particular Wedgwood and Villeroy & Boch. If I want to inject colour on the table, I would add some pieces from Hermés – particularly their striking Balcon Du Guadalquivir design. For crystal stem wear, I always use my own: I designed a crystal tabletop collection in 2000. When we launched our concept store in 1998 in Merrion Square we introduced David Linley furniture and home accessories. At the time I invested in some exquisite pieces of furniture for my living and dining space. The designs are timeless and the craftsmanship is superb.
What's your favourite room in your house and why?
It has to be the open plan fifth floor, which is designed for entertaining. It was originally eight offices which have been transformed into one large open plan space, with sweeping views over the park and across the city centre to the River Liffey.
What's your best view?
My dining area is the perfect viewing point to admire Merrion Square Park, with its leafy gravelled paths and 200 year-old trees. Each month I get to enjoy new blooms with intense colour hues spread across beautifully manicured beds.
Interiors Inspiration: Home Libraries
Share your top five books with us if you were to start a book club – and why:
If I had the time for a book club, I would have to start by introducing writers I've had the privilege of meeting. Edna O'Brien, a wonderful friend, would top the list – closely followed by the late poet, Seamus Heaney: a Nobel Laureate and national hero. I also enjoy Colm Tóibín's novels – he lives in a beautiful Georgian property on a neighbouring street. Books by writers I have not met would include Gabriel García Márquez (One Hundred Years of Solitude and Love in the Time of Cholera) and Perfume by Patrick Süskind.
Share your must-see TV and movie list
I'm a news addict so Channel 4 news and BBC Newsnight are the mainstays. When I'm travelling, I tune into BBC World and CNN. I also love period dramas and Nordic thrillers. My taste in movies is eclectic, most likely because I've spent so much time in the air between London, New York and New Delhi – where I watch most of my movies.
Describe your office space?
Our design studio and marketing team work in an open plan office on the lower ground floor of 56 Merrion Square. We're fortunate enough to enjoy high ceilings and large Georgian windows with plenty of natural light. Each of the team has their own desk, while the pride of place is our hero's bed belonging to Paddy the miniature schnauzer – he cheers us all up every day popping from desk to desk, checking in for cuddles and treats. The space is busy with samples, mood boards, fabric swatches, plenty of sketches, and pieces from the Louise Kennedy archive collection. We enjoy beautiful wall mouldings, long bevelled mirrors and a wonderful library space for eclectic coffee table books on fashion, photography, interiors, and art. In almost every room, we hang our Art Deco-inspired crystal chandeliers.
What's the first thing you do when you get up in the morning?
Sneak out of the bed without waking Paddy the schnauzer, and go straight to the kitchen for my first Nespresso and to listen to our national news station, then the Today show on Radio 4. After, I check emails and Instagram and shower, then go straight to the park for Paddy's first run of the day.
And how do you love to spend your evenings?
When I'm at home in Ireland, I love to spend my evenings socialising and catching up with friends. Pre-Covid, I travelled up to eight months of every year so when I am in Dublin, I enjoy planning dinners and outings to catch up with friends and family.
How to Perfect Your Home Office
If you were to throw a party at home, what are the key ingredients to make it go with a swing?
First, the guest list ­– it's so important to get the mix of characters right. The fragrance which greets the guests as they arrive is very important, as well as a glorious floral arrangement. Quality champagne for pre-dinner drinks sets the tone, and working with a caterer and waiters you know and trust is of critical importance. Lastly, thoughtful seating plans ensure each guest has a lively and interesting experience in your home.
What gadget could you not live without in your home?
My Nespresso Vertuo machine.
Whose home would you like to be a fly on the wall in and why?
It would have to be the wonderful shoe designer, Manolo Blahnik. I own and cherish many pairs of his shoes, and treat each like a work of art. He lives in Bath in two adjoining Georgian houses and calls the property a shoe museum, populated as it is with 30,000 pairs of shoes (which is my idea of heaven). I'd love to see how he imagined the space and treated each element of colour and texture. I would learn so much from a designer who's lived life with such a passion for his craft and the artisans who sculpt his designs.
Has lockdown made you reassess your work-home life balance?
Being forced to stay at home was an incredible blessing, it allowed me time to discover and appreciate my city again with all its wonderful architecture, parks and attractions. It's easy to take it all for granted – I last had that wow factor when I first moved to study fashion. I saw everything afresh and with clarity. I also took the time to reflect on my business, and brushed up on my dormant culinary skills!
Follow Louise Kennedy on Instagram @louisekennedyofficial. louisekennedy.com
MORE AT HOME WITH…