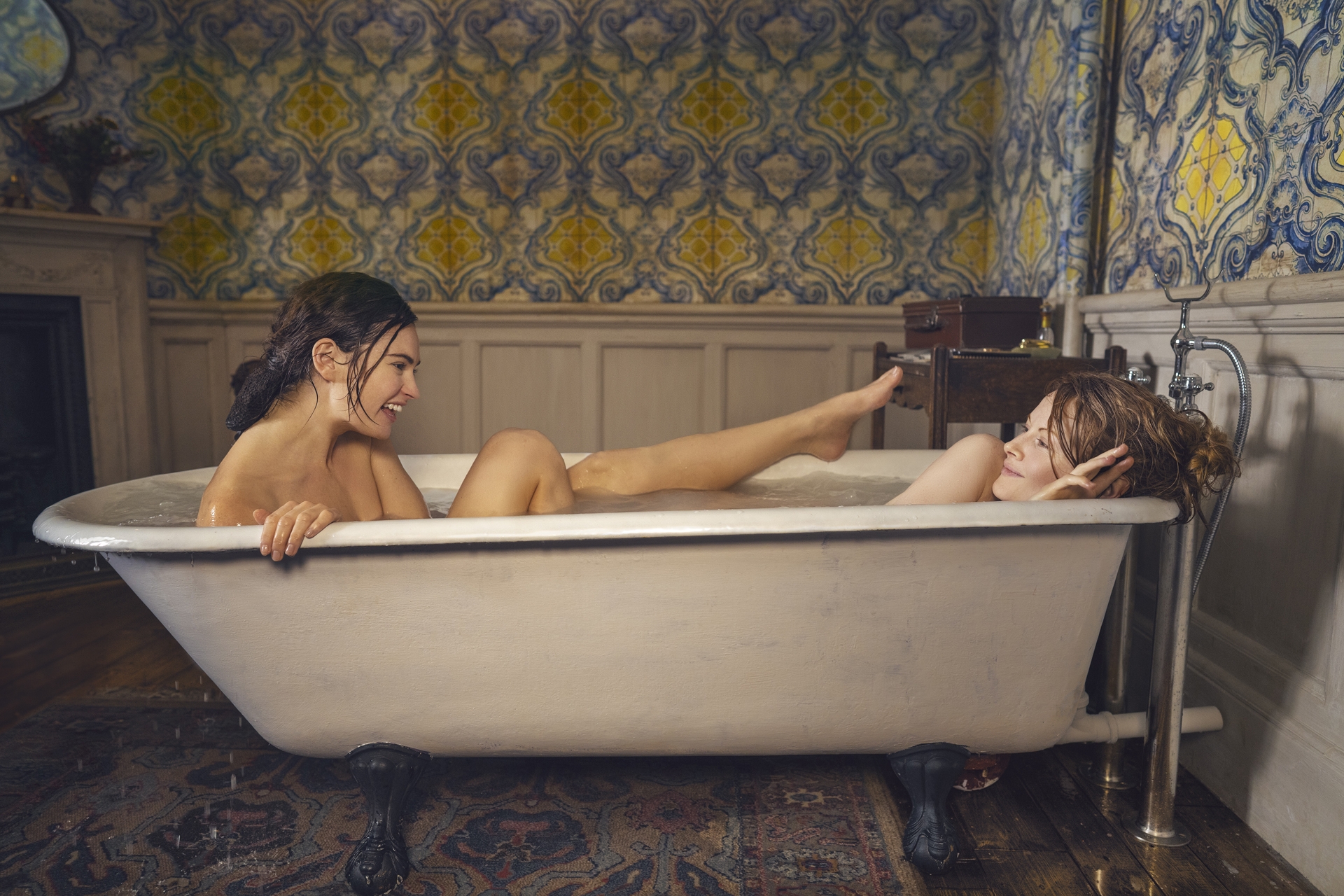 How To Emulate The Pursuit Of Love Interiors
---
Persian rugs and chintz wallpaper at the ready
Between scenes of Lily James (Linda Radlett) and Emily Beecham (Fanny Logan) lolling on rattan sun loungers and flicking through Mrs Dalloway in giant clawfoot baths, it's no wonder fashion and interiors lovers alike have been hooked on The Pursuit of Love.
The BBCs latest cut-glass accent romp, adapted from Nancy Mitford's 1945 novel of the same name comes with an interior set design as romantic as the plotline – shifting languidly from sprawling Alconleigh, dolled up in faded aristocratic regalia, to the tailored formality of 1930s London to a frothy, french fancy of Parisian joie de vivre. With a design lessons in  every frame, here's how to get the look yourself. Persian rugs on the lawn and chintz wallpapers here we come… 
Sign Up to The C&TH Interiors Newsletter
Get The Look: The Pursuit of Love Interiors
What We've Learned About Interiors From The Pursuit Of Love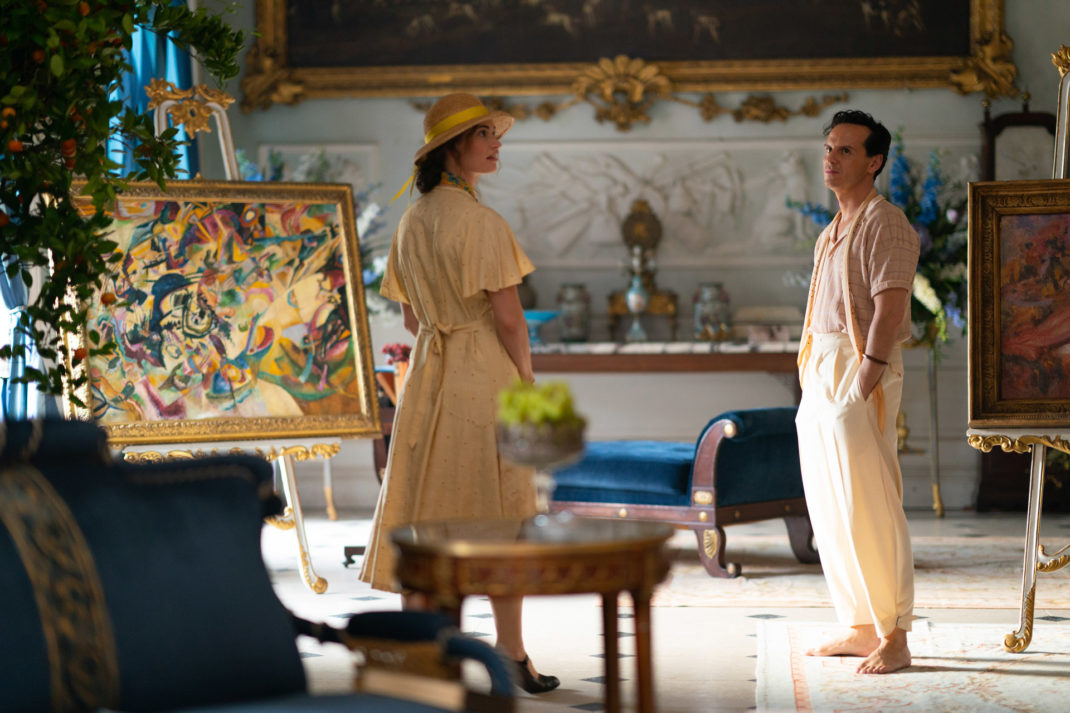 More Is More
With art crowding in every corner, Lord Merlin's bohemian home is deliciously interpreted with Dali-like surreality. If you want to create a room fit for the Bright Young Things (or the 2021 equivalent), Persian rugs are a must along with fringed lampshades and clusterings of objets d'art. Lord Merlin must be a bit of a traditionalist, because the background palette is all classic pastel blues and original alabaster Georgian ceiling mouldings. Flamboyant exotic plants and floral arrangements feature heavily, lending to the opulence and artistry of Lord Merlin's residence.
Embrace a Maximalist Wall
One interiors moment we can't stop thinking about is the Sevillian tiles in Alconleigh's vast bathroom (a gorgeous clawfoot bath, if you have one, doesn't go amiss either). Despite Uncle Matthew's vocal distaste for all things European, this design moment links the set beautifully to Linda's imaginative nature, hinting at romantic faraway settings of Italy and Spain. A splash of zesty lemon yellows and cobalt blue also cuts through the midst of Alconleigh's sludgier, more muted palette.
10 Pink Wallpaper's We're Loving
Chintz, Chintz and More Chintz
Though The Bolter (Emily Mortimer) doesn't take to Fanny's marital home, the idyllic Oxfordshire cottage she shares with her academic husband, Alfred, ticks all the right boxes for us. Ditzy, pretty patterns dominate, layered with ruffles of lace and simple furniture that can be dressed up or down according to mood. We'd move in in a heartbeat.
Tap Into Your Inner Bohemian
'Art first' is a design principle which has been around for a while, as Mitford proves when the sole possession Linda takes with her to Cheyne Walk is a Renoir portrait of 'a fat, tomato coloured bathing woman which Lord Merlin had given Linda to annoy the Kroesigs.'
Copy the colourful, impressionistic flair of Linda's London residence (with perhaps a little less nude rooftop bathing) by starting with a piece of art that you love, and layering up your aesthetic around it, building on the colour palette with soft furnishings and fabrics.
A Little Opulence Goes a Long Way
Gilt, gold satin, flowers overspilling from flowers and lashings of powder blue lend Linda's Parisian residence exactly the Marie Antoinette sensibility you would expect from the mistress of a French Duke. You don't have to go all out to copy elements of this wedding cake decadence – a touch of gilding or unruly vase of roses sprawling over the mantlepiece goes a long way. Trés chic. 
READ MORE
How to Style Your Home Like a Parisian / The 50 Best Interior Designers in The UK / Bridgerton-Inspired Pastel Interiors