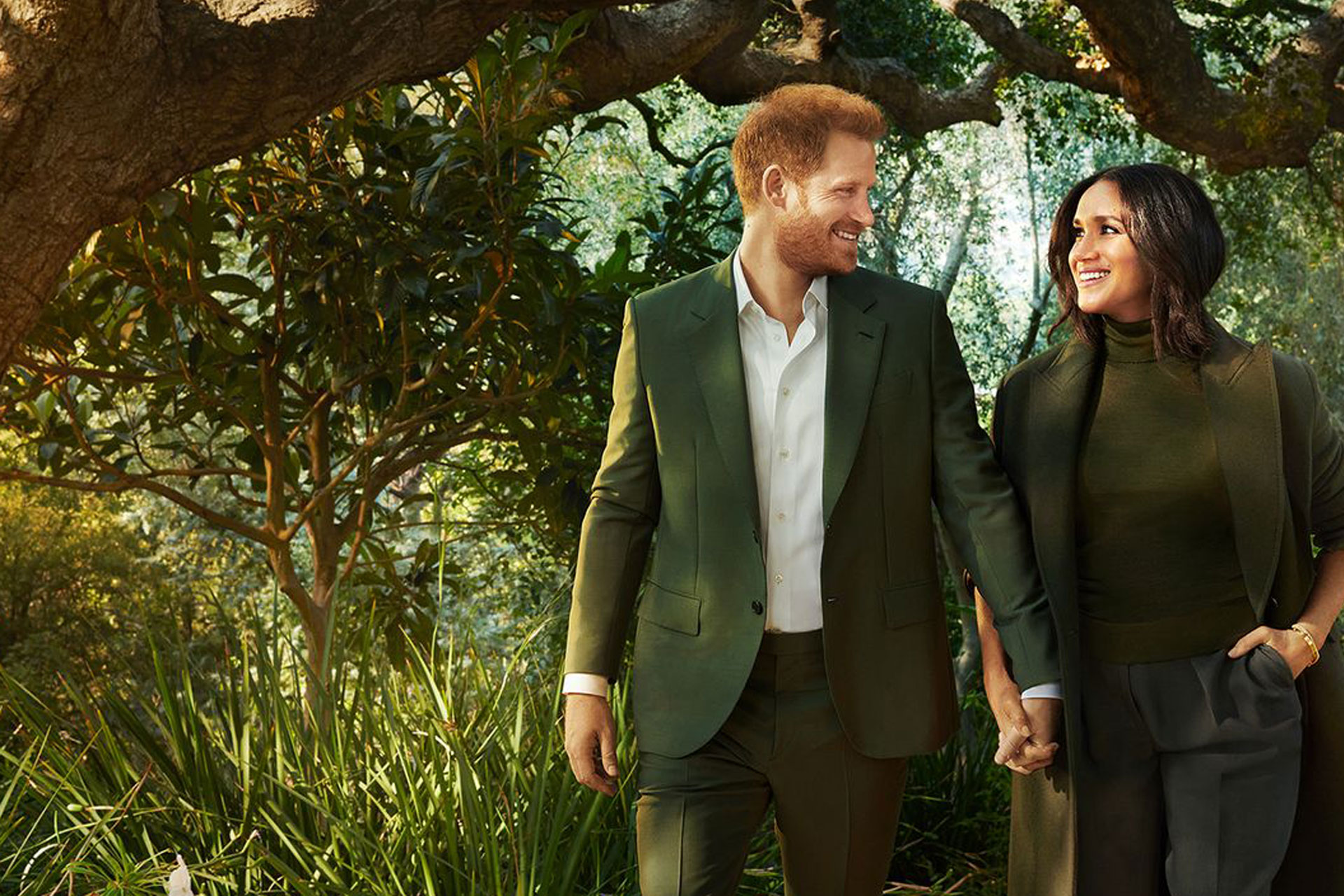 Meghan Markle and Prince Harry Star in Time's Most Influential List
---
It's the first time the couple have formally posed for a magazine cover shoot
Prince Harry and Meghan Markle have been named by Time magazine as one of The World's 100 Most Influential People.
The couple, who famously quit their roles as senior working royals in 2020, appear in the magazine's October edition. There are several covers for the issue, featuring the likes of gymnast Simone Biles, and actress Kate Winslet.
A profile accompanying the images was written by chef Jose Andrews, who funded World Kitchen charity, which is partnered with Meghan and Harry's Archewell foundation. It reads: 'In a world where everyone has an opinion about people they don't know, the Duke and Duchess have compassion for the people they don't know. They don't just opine, they run toward the struggle.'
The images, captured by photographer Pari Dukovic, reveal subtle cues about Meghan and Harry's new philanthropic life in LA. Harry allows Meghan to shine and take centre stage whilst placing a hand on his wife's shoulder.
Jewellery has a symbolic story to tell on the cover. Harry's African beaded bracelets are a signifier of his sentimental links to the continent – with one of such memories is where he proposed to Meghan. The Duchess of Sussex wears Princess Diana's gold Cartier Tank watch, a gift from Harry in the early years of their relationship.
Harry's moss-hued suit and Meghan's complementing forest green give off the look of a sustainably focused duo; not cut from corporate cloth. The eden-like verdant backdrop is a preference they often turn to for visualising their new lives in LA. Sprawling tree branches decorated their pregnancy announcement of Lilibet earlier this year. The rambling grasses of a rustic garden were also front and centre of their explosive interview with Oprah Winfrey back in March.
Main image: Pari Dukovic for TIME
READ MORE:
You might also like...
Oops, there are no posts.