The Mitsubishi Outlander is Britain's best-selling plug-in hybrid – for now at least, says Jeremy Taylor
TOWN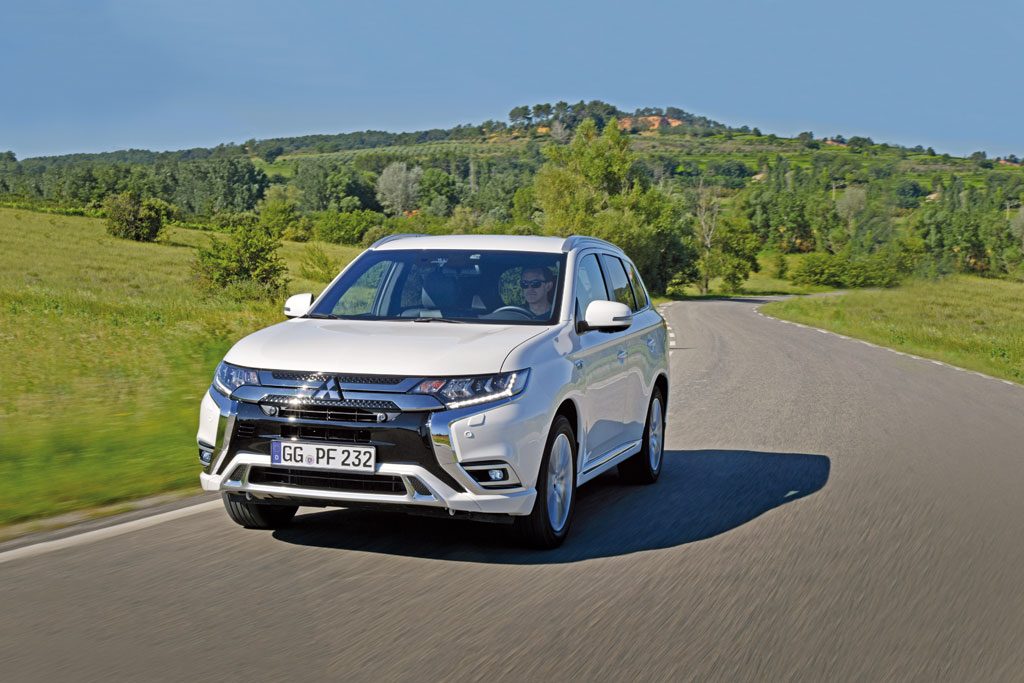 Style-wise it's on a par with Boris Johnson, yet the Outlander is by far the best-selling plug-in car in Europe. Mitsubishi's low emissions SUV was launched five years ago and for a long time has enjoyed few rivals. In fact, the newer Kia Niro is still the only serious off-road contender in the budget hybrid market. But all that could be about to change as a steady flow of family- friendly models appears over the next 12 months. Outlander combines a petrol engine with two electric motors – one powering the back wheels, the other the front. The 2019 models feature a larger, 2.4-litre petrol engine, slightly improving power and economy. However, even around town – where the Outlander is best employed – don't expect to get anywhere near the official consumption figures of over 130mpg. That only works if you have a short commute and use a feather-light right foot in electric mode. What is brilliant is that, being a plug-in hybrid, it makes you feel good about helping the environment. Buyers can also expect massive tax breaks. What could be better than beating the Congestion Charge and new ULEZ fee in London?
RATING: 3/5 HANDBAGS
VITAL STATS
Mitsubishi Outlander PHEV 4h 2.4 Petrol Auto
PRICE
£39,500
ENGINE
2,360cc petrol/2 electric motors
POWER
175bhp
0-62MPH
10.5 seconds
ECONOMY
139mpg (official)
35mpg (real world)
COUNTRY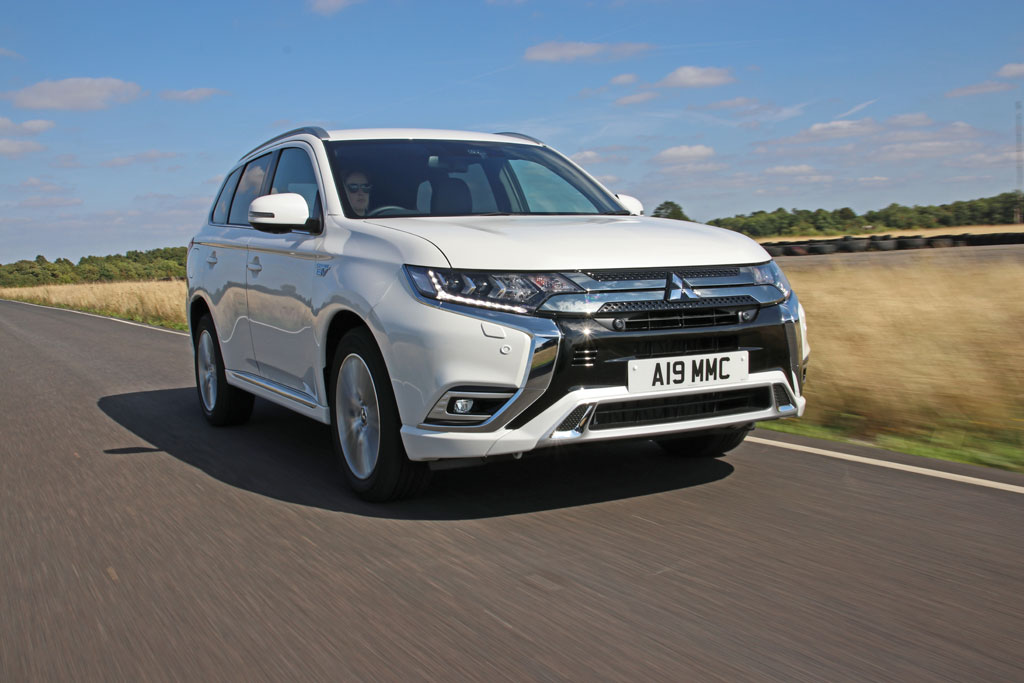 The facelifted Outlander is considerably cheaper than any comparable model from Germany, or even those from award-winning Volvo. But despite the LED headlights and other minor tweaks, Mitsubishi's flagship model feels strangely dated. Perhaps it's because the interior plastics and trim are less than inspiring. Worst of all, there is no sat nav system. The rest of the dashboard design is old hat too, but it does boast a decent-sized boot. There are assorted drive modes to choose from but across country, the Outlander lacks any punch. A 'Sport' setting does little to up the pulse rate, while 'Eco' sucks the last drop of pleasure from the driving experience. At least it performs well enough off-road, while on the motorway, noise levels are low. At best, the Outlander is an easy, relaxed drive that will tick a lot of boxes for family buyers who simply need to get from A to B without the frills. Mitsubishi claims that for an average commute of 20 miles each way a day, the Outlander could save the owner £5,000 a year. A pretty persuasive argument in itself. However, if you really don't need an SUV on the driveway, then environmentally-friendly vehicles like the VW Passat GTE, Nissan Leaf or the BMW 330e are more worthy hybrid alternatives.
RATING: 3/5 WELLIES
More from the Road Test Series
Nissan Qashqai | Volvo XC90 T8 R-Design | Honda NSX | Mercedes-AMG E 63 | Ford Mustang
---