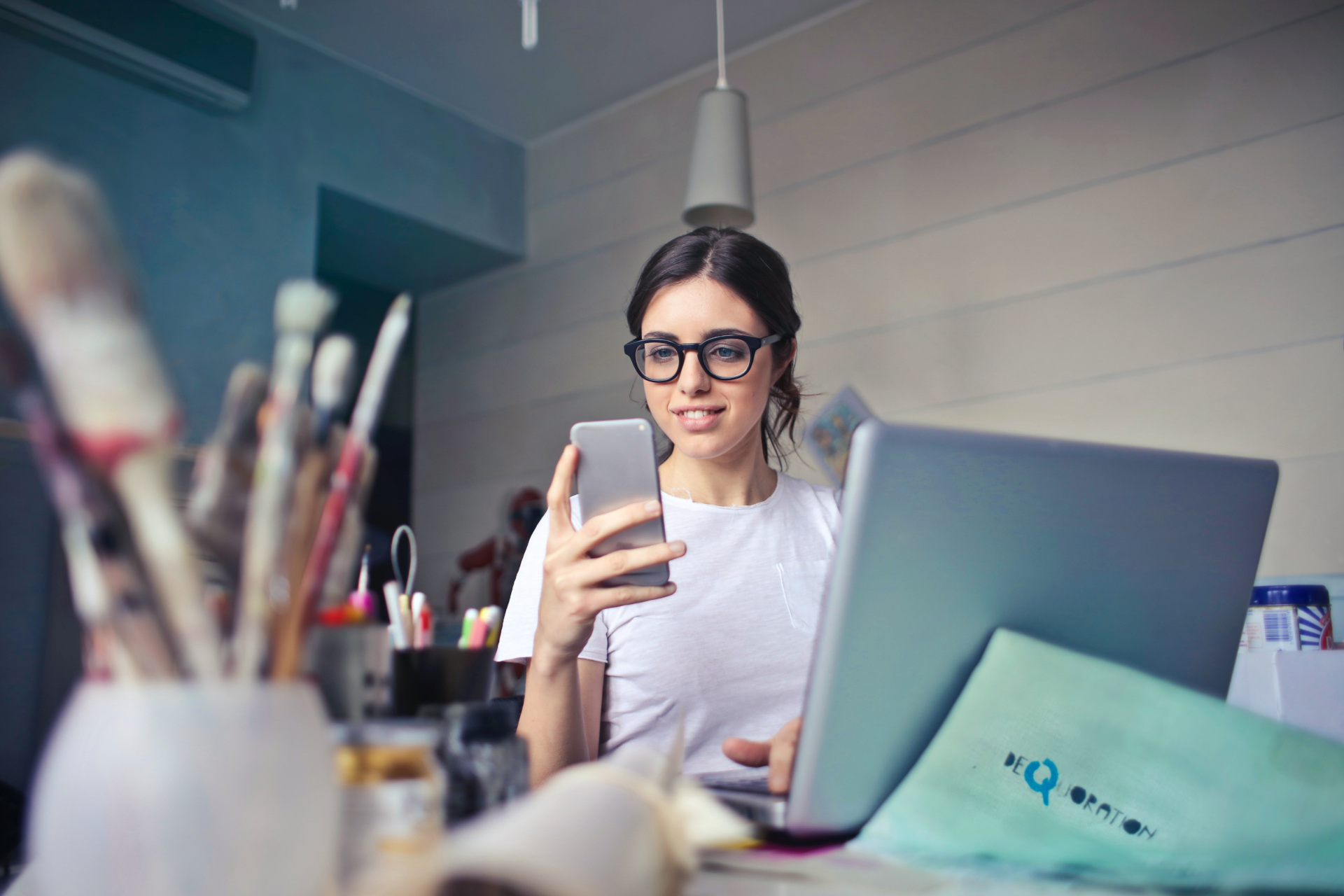 How To Sell Clothes Online (& Do It Well)
Your new side hustle is calling
Getting tired of your old clothes? Or have a couple of stragglers in your wardrobe that you never wear? It might be time to send them on to their next home (and no, we don't mean the tip). Get your girlboss on with our guide to the best resale platforms below, as well as tips on how to sell clothes online – successfully.
The Country & Town House Responsible Buyers' Guide
How To Sell Clothes Online – What To Consider
Before Posting Online
First, Decide If You Really Want To Sell
Before anything else, make sure to assess the condition of your items to see if they're worth selling (and if people will think they're worth buying). Take into consideration any defects, like stains, tears or holes, as the scale of these will likely affect a garment's saleability.
Is It Seasonal?
Think about it this way: people are less likely to go shopping for a summer dress in winter, or a bulky coat in summer. Keep seasonality in mind when listing garments, so that you can get a better price based on demand.
What's The Competition Like?
Not sure where to start? Browse through the search function of your chosen resale site to see how other people are listing items like yours, as this can give you an idea of what information they're supplying and what prices they're listing.
Check Shipping Costs
Most apps and platforms will let you know shipping costs up-front, so you don't have to sit there wondering how much it will cost to send your items off – making it easier for you to determine if it's worth sending compared to the price you're listing them for. (If shipping costs more money than what you're selling an item for, then it's probably not worth listing.)
When Listing Items
Take Good Photos
While a studio photoshoot isn't necessary, shoppers will need to be able to see your garments clearly and in good lighting. A fuzzy picture where you can't make anything out will put people off and make them keep scrolling. Make sure the first image listed is a front-facing, full-view photo of the item you want to sell, and then the following images can show the back and details. You can use a combination of model shots (of yourself, try not to use screenshots of the brand's product page if you can help it) and hanger shots.
Write A Detailed Description
'Less is more' does not apply here. When it comes to listing items, you want to be thorough as possible when detailing their condition. Some things to mention include:
Size (and how it fits)
Colour
Brand
Condition (how many times it's been worn)
Any abnormalities (stains, small rips, bobbles, discolouration etc)
Whether tags are still on
Before Sending Off
Clean Your Items Thoroughly
Complaints and bad reviews can impact the visibility of your account and items, making it harder to sell going forward. Make sure the items you're selling are in as good a condition as they can be before sending them off – this means getting rid of any stains or bobbles not declared in your product description, and maybe even giving them a little iron or steam to smooth out any creases.
Cultivate Good Reviews
As with any shopping experience, it's always worth checking out the reviews before you buy – and on resale platforms, this could make or break your sale. Nurture good relations with your buyers by keeping them updated, sending their items off as soon as possible and, if you want to lay it on extra thick, thanking them for their purchase. This can help boost your profile on resale platforms as a trusted seller, which will encourage more people to shop with you.
The Best Places To Sell