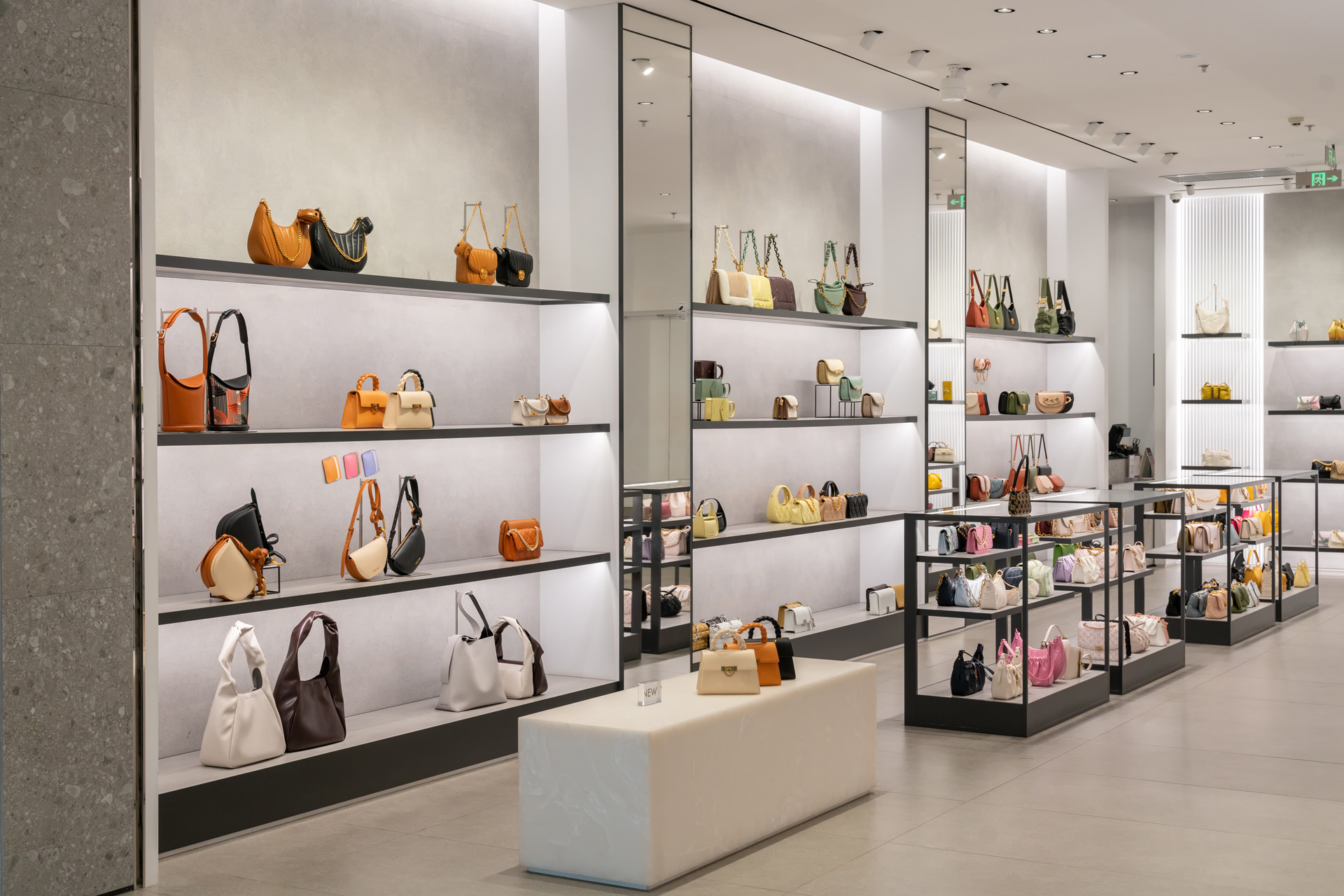 Quiet Luxury Or 'Stealth Wealth': What Is It?
The trend we've all been whispering about
Whether the understated (and yet undeniable) elegance of the Succession wardrobe has piqued your interest or you've just been meaning to invest in something more subtly stylish, you'll understand the appeal of the newest fashion trend for 2023: quiet luxury, or 'stealth wealth'. But what is it, and how do you achieve this discreetly luxe status? Here's everything you need to know. 
Quiet Luxury Or 'Stealth Wealth': What Is It?
You might have spotted it on Instagram or noticed it sweeping across your TikTok feed, but it's hard to pin down exactly what 'quiet luxury' entails. It's really all about simplicity – think neutral colours, minimalistic details and simple tailoring. It's about being thoughtfully chic and choosing clothes that don't demand to be noticed.
Another important aspect is a lack of branding: quiet luxury reminds us that our clothes don't need to be dripping in designer logos in order to look and feel expensive. A far cry from concepts like 'dopamine dressing' (involving bright colours and bold patterns often associated with summery joy), it brings us right back to basics. 
But quiet luxury is certainly joyful in its own way. It allows us to indulge in the finer features of fashion, such as elegant shapes, excellent materials and, crucially, timeless designs. Key items include tailored trousers and blazers, classic coats and a smattering of premium accessories. 
Quiet Luxury & Sustainability 
Looking 'quietly' luxe is about investing in classic pieces, and this is where quiet luxury meets sustainability. If we move towards mindfully curating a selection of high quality pieces, we can avoid unnecessarily purchasing items that won't last. 
Just like the concept of the capsule wardrobe, quiet luxury calls on us to be conscious consumers and find staple pieces that will stand the test of time. Simple, beautifully-made clothes form the foundation of versatile outfits which might not scream about their heftier price tags, but they certainly exude elegance – and last a lifetime. Vogue recently noted a rise in searches for second-hand designer pieces from the likes of Celine and Bottega Veneta, demonstrating that many shoppers (including those in younger demographics) are tuning into the resale of high-end items. These pieces are at once 'vintage' and timeless – not to mention coveted and utterly gorgeous – making them an increasingly savvy investment. 
View this post on Instagram
The Future Of Quiet Luxury
Shows like Succession encapsulate a collective fascination with the lives – and, evidently, the looks – of the ultra-wealthy, and quiet luxury seems to echo this. Within the discourse surrounding the new trend is a degree of scepticism regarding the financial climate in which we currently find ourselves: conflating what is fashionable with what is expensive and luxurious might feel limiting to many consumers amid rising costs. 
But what if the definition of luxury is itself changing? This is a trend that renounces extortionately priced one-off drops and obnoxious branding, making us pay attention to the look and the feel of a piece rather than the name on the label. To be skillfully high-end is to make more thoughtful decisions about what we buy so that, over time, we can build up a refined and dependable wardrobe. It's proving that we don't, in fact, need a billionaire's budget to achieve a new level of sophistication – after all, less is most definitely more.
View this post on Instagram
Quiet luxury offers a response to the pivotal question of how to look luxe without really showing it. The answer, it seems, is that we don't need to show it. Luxury speaks (softly) for itself.
Get The Look
Featured image: Getty Images