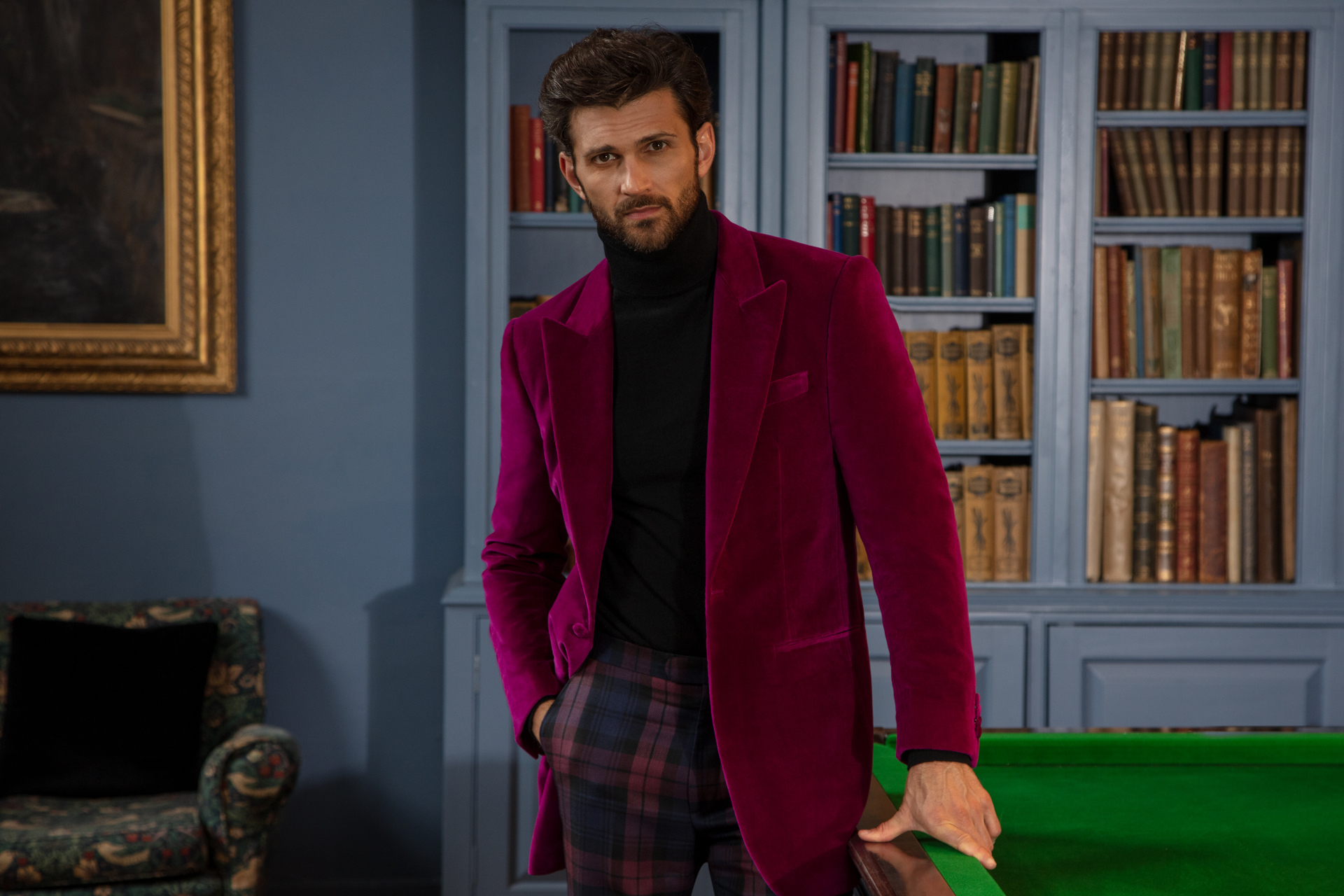 The Gentleman's Trend: Smoking Jackets
---
Give your wardrobe a classy boost this season
Get a taste of sartorial snazziness with our edit of the best smoking jackets for 2023, ideal for events dressing, dinners out with friends or just looking effortlessly dapper at home.
As always, keep the planet in mind when shopping. Re-using and re-wearing is the best way to be sustainable, but if you can't avoid it then shop consciously at responsible retailers, as well as rental and resale sites.
The Country & Town House Responsible Buyers' Guide
What Is A Smoking Jacket?
A smoking jacket is a piece of men's outerwear crafted from velvet or silk, featuring a shawl collar, turn-up cuffs and either a tie belt or toggle fastening.
As the name suggests, a smoking jacket was originally intended to be worn at home (or in a designated smoking room – see the best places for cigar smoking in London here) while smoking tobacco. Part jacket, part dressing gown, the style was designed to absorb smoke and protect a gentleman's clothing from falling ash.
Variations of the design today range from more of a classic, dressing gown vibe to a style similar to a tux.
When Should You Wear A Smoking Jacket?
The beauty of a smoking jacket is its interchangeability. While the original 1850s design was an informal, lounge style jacket worn almost exclusively at home, the smoking jacket has also served a long stint in formalwear (it's suggested that wearing smoking jackets as a dinner jackets was made popular by Edward, Prince of Wales – later King Edward VII – in 1865).
These days, while our smoking habits have somewhat fizzled out, we're still fond of this historical design.
For formal events: More and more people are opting for a smoking jacket over a tux at formal events – with celebrities on red carpets and at award shows, opera-goers, and wedding guests and groomsmen all taking part in the trend. Pair yours with a crisp shirt, slacks (bonus points if the material and colour matches your jacket) and a pair of oxfords, brogues or loafers for an elevated formal look.
For casual wearing: This doesn't mean you can't wear a smoking jacket anywhere else. The casual aesthetic of the smoking jacket makes it a great fit for casual parties, dinners with friends and even lazy (yet sophisticated) days at home. Simply wear with a t-shirt, trousers and slippers (formal or dressy) to create a put-together outfit.
Suave Smoking Jackets for 2023
Featured image: Oliver Brown London