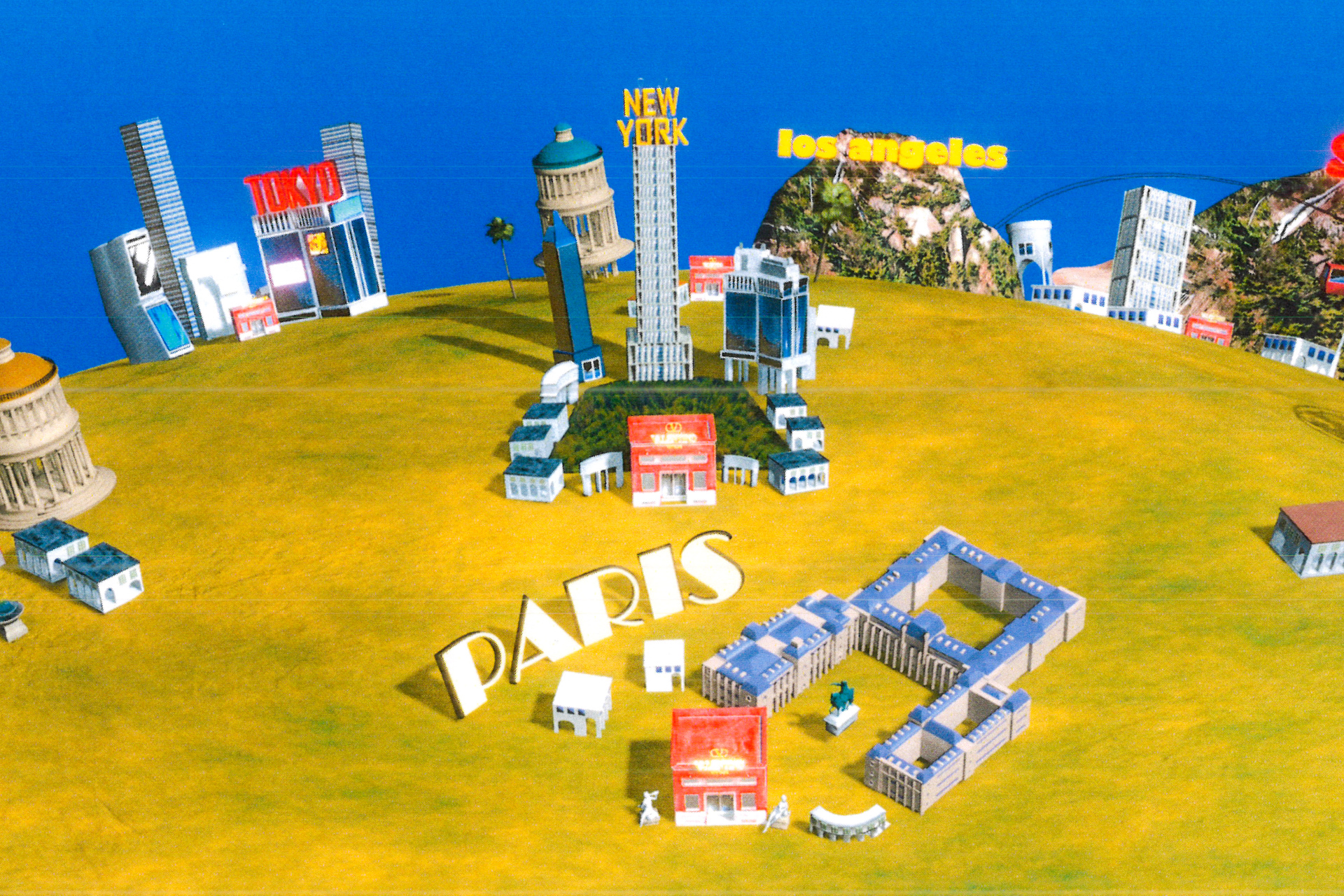 Valentino Vintage Comes To London This April
---
The Maison extends its second hand initiative to a global audience this spring
Vintage fashion never goes out of style, but if you have something knocking around at home that you don't use anymore it might be time to give it a new lease of life elsewhere. Cue Valentino Vintage, the new exchange initiative launched by the luxury Maison that enables shoppers to swap their preloved garments for something new. Its next stop? London.
Valentino Vintage Comes To London This April
This spring, Valentino will take over seven vintage stores across the world with its second hand swap initiative: Valentino Vintage. Having started out with four stores in Milan, Tokyo, New York and Los Angeles back in 2021, the Maison is set to expand its program this year to locations across Paris, Seoul and London.
The project will encourage shoppers to bring their preloved Valentino garments to collaborating vintage stores in exchange for vouchers they can use to buy new Valentino items. The traded in items will then be re-sold in the vintage store they were brought to.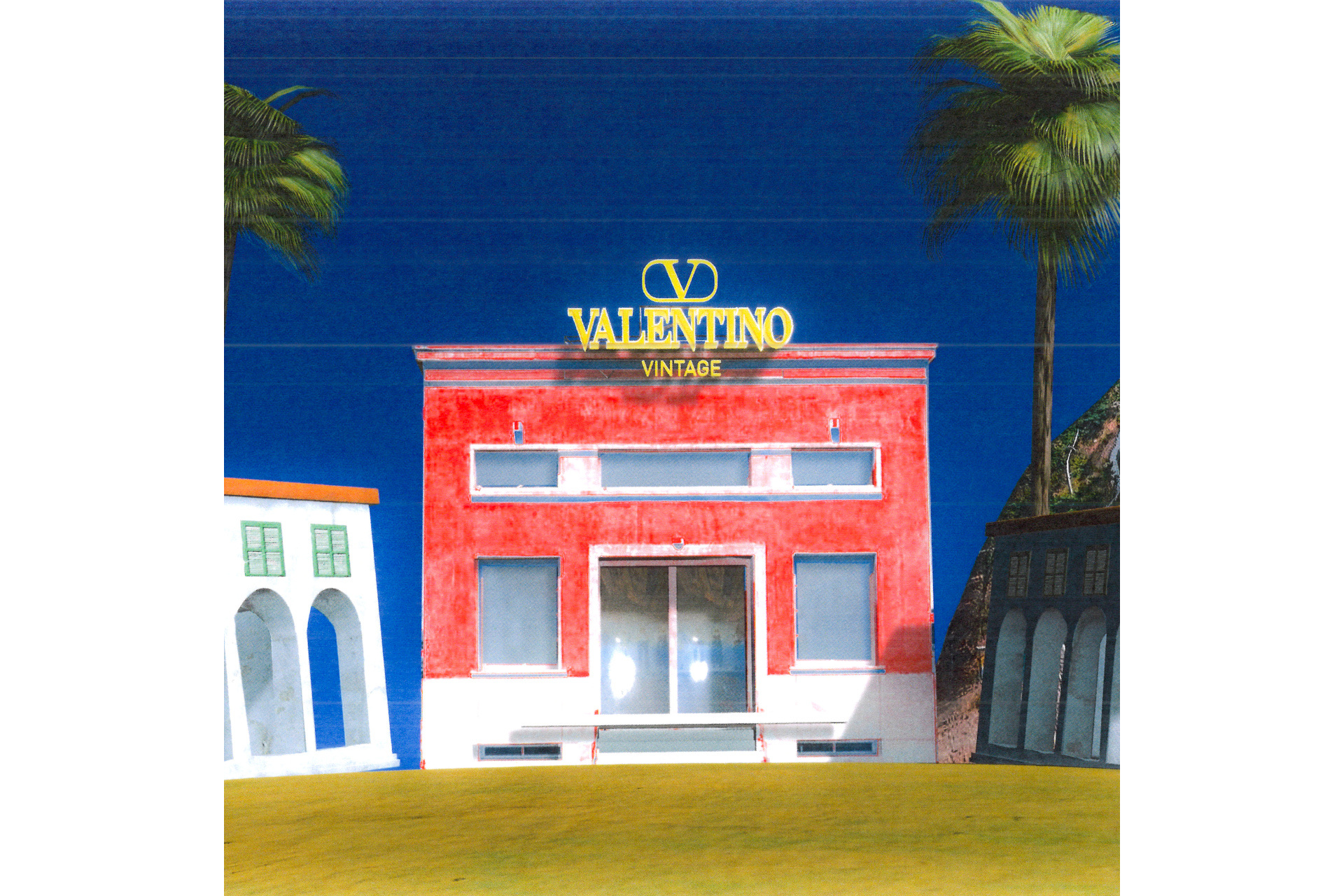 When Will Valentino Vintage Come To London?
The Valentino Vintage takeover begins on 18 April 2023, taking place at seven vintage stores across the globe. Each one will feature a brand new Valentino-inspired vintage display, and visitors will be able to exchange up to three vintage items for vouchers.
In London, Valentino Vintage will be hosted by Rellik, a vintage hub that has had a loyal following of fashion fans since its opening in 1999. The shop is known for its experimental collection, with many pieces hailing from the 1960s.
The other six stores taking part in the Valentino Vintage initiative include:
Madame Pauline in Milan
The Plaisir Palace in Paris
Recess in Los Angeles
The Vintage Dress in Tokyo
Janemarch Maison in Seoul
New York Vintage in NYC
Valentino Vintage Teams Up With 1 Granary
This edition of Valentino Vintage will also see the label team up with 1 Granary, a London-based education and incubator platform dedicated to nurturing young design talent. Together, the two will explore how archival fashion can be used as a tool for future creativity by inviting the latter's global student community to join in on the project.
Valentino will be donating a curated selection of five Valentino Vintage looks to each school and the 1 Granary online community, passing on tips and outlining how the brand has built its iconic visual history. It will also be a chance for the brand to share its 'commitment to reinforce a culture of purpose' among the next generation of creatives, by highlighting how luxury brands can adapt to focus on environmentally positive strategies.
Students can take part via the 1 Granary online community, or through one of the seven fashion and art schools that have partnered up with the platform. These schools include IED in Milan, Institut Français de la Mode in Paris, Central Saint Martins in London, Otis College of Art and Design in Los Angeles, Coconogacco in Tokyo, ESMOD in Seoul and Parsons School of Design in New York.
View this post on Instagram
How To Join Valentino Vintage
The Maison has broken down the process into three steps:
Assessment of the vintage garment: You can either have your items assessed in-store at one of the seven vintage sites outlined above, or online at valentino-vintage.com
Reception of official voucher: After a successful assessment, you'll be given an official voucher with an agreed-upon value
Exchange of voucher at designated Valentino stores: Each vintage store will have its own designate Valentino store where you can redeem your voucher against a new Valentino item.
EXPLORE
Images courtesy of Valentino