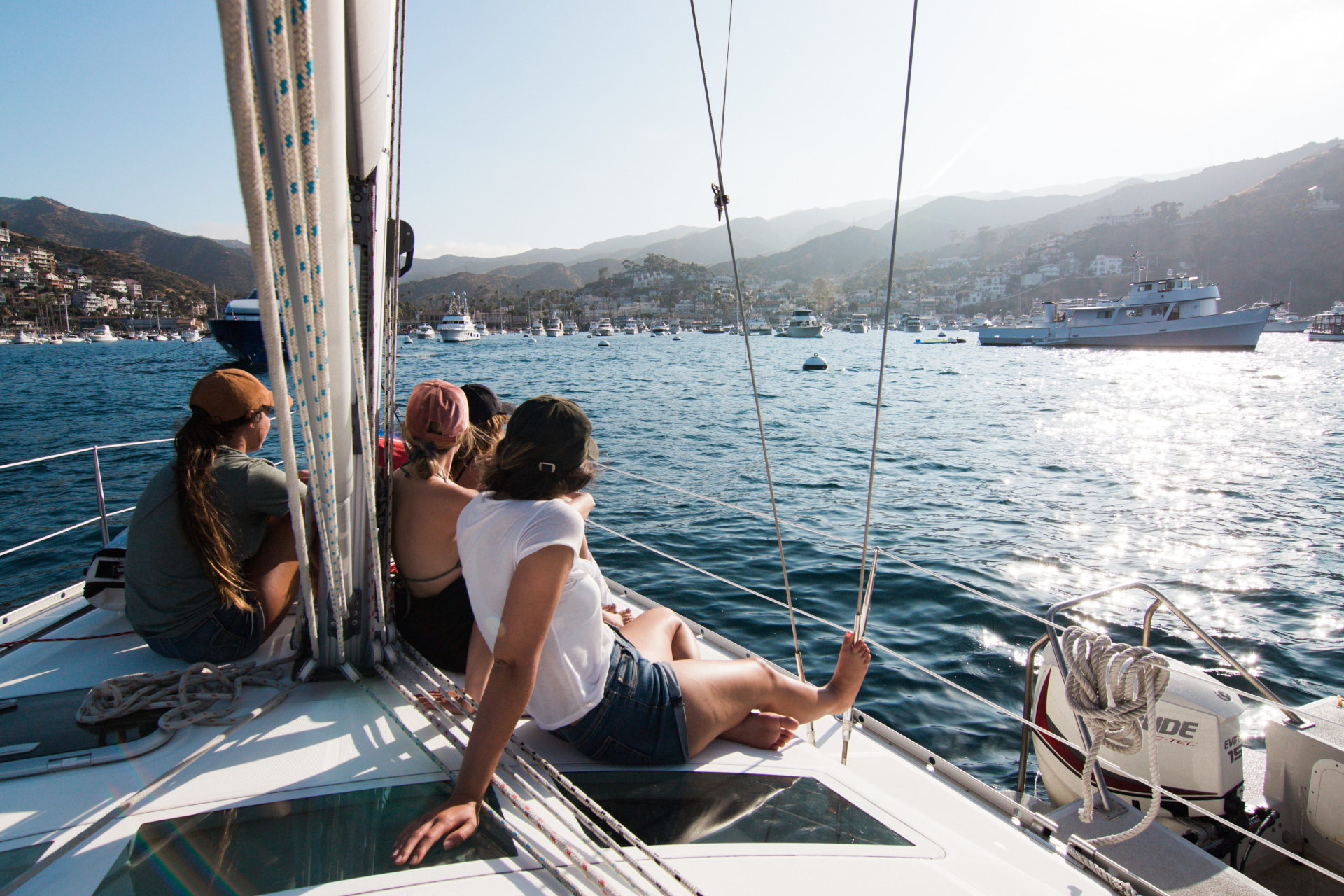 Smooth Sailing: What To Wear To A Boat Party
Got a boat to catch? We've got you
Summer's finally here, lifting the anchor on another sunny party season. While some of us may be celebrating with a picnic in the park, days on the beach or drinks at the pub, others are setting sail in search of a good party – literally. Wondering what to wear to a boat party? Then look no further…
The Country & Town House Responsible Buyers' Guide
Do Boat Parties Have A Dress Code?
While there isn't a concrete dress code for boat parties, the general expectation (if it's a day party) is to go for something a little more relaxed and casual. Make sure you take the weather into account – a boat party in the UK will likely be very different from one abroad – and pack on the sun cream. If the boat party you're attending is in the evening, then the dress code may ask you to dress up a little more.
5 Ideas For Boat Party Dressing
1. Swimwear & Cover-Up
Setting sail somewhere nice and hot (with swimmable water)? Then you can't go wrong with the classic swimsuit and cover-up combo. You can browse through our 2023 swimwear edit here or look up the best sustainable swim brands here.
2. Sundress
The next best thing to a bikini is, of course, a sundress. They're perfect for when you don't fancy taking a dip (or for throwing on once you've dried off), and can be worn before, during and well after you've stepped off the boat. Opt for funky patterns and colours to really channel those 'summer abroad' vibes.
3. Nautical Vibes
And then there's always the more literal approach. Whether or not your boat party is fancy dress themed, you won't look exceptionally out of place wearing sailor stripes. Pair it with white shorts, a straw hat, a navy cardigan and you're good to go.
4. Linens
For a more casual affair, opt for linens. Not only will they keep you cool in hot weather, they also look effortlessly chic – and require very little to actually make them look good. We're loving a linen co-ord this season, but a simple linen trouser or loose shirt on its own will also do the job.
5. Party Dress
And finally, if your boat party is a more dressy occasion, you can't go wrong with a classic party dress. Dig out your summer glad rags (or borrow something snazzy from one of these rental platforms) and dance the night away – or gently sway, if seasickness is not your thing.
What To Wear To A Boat Party