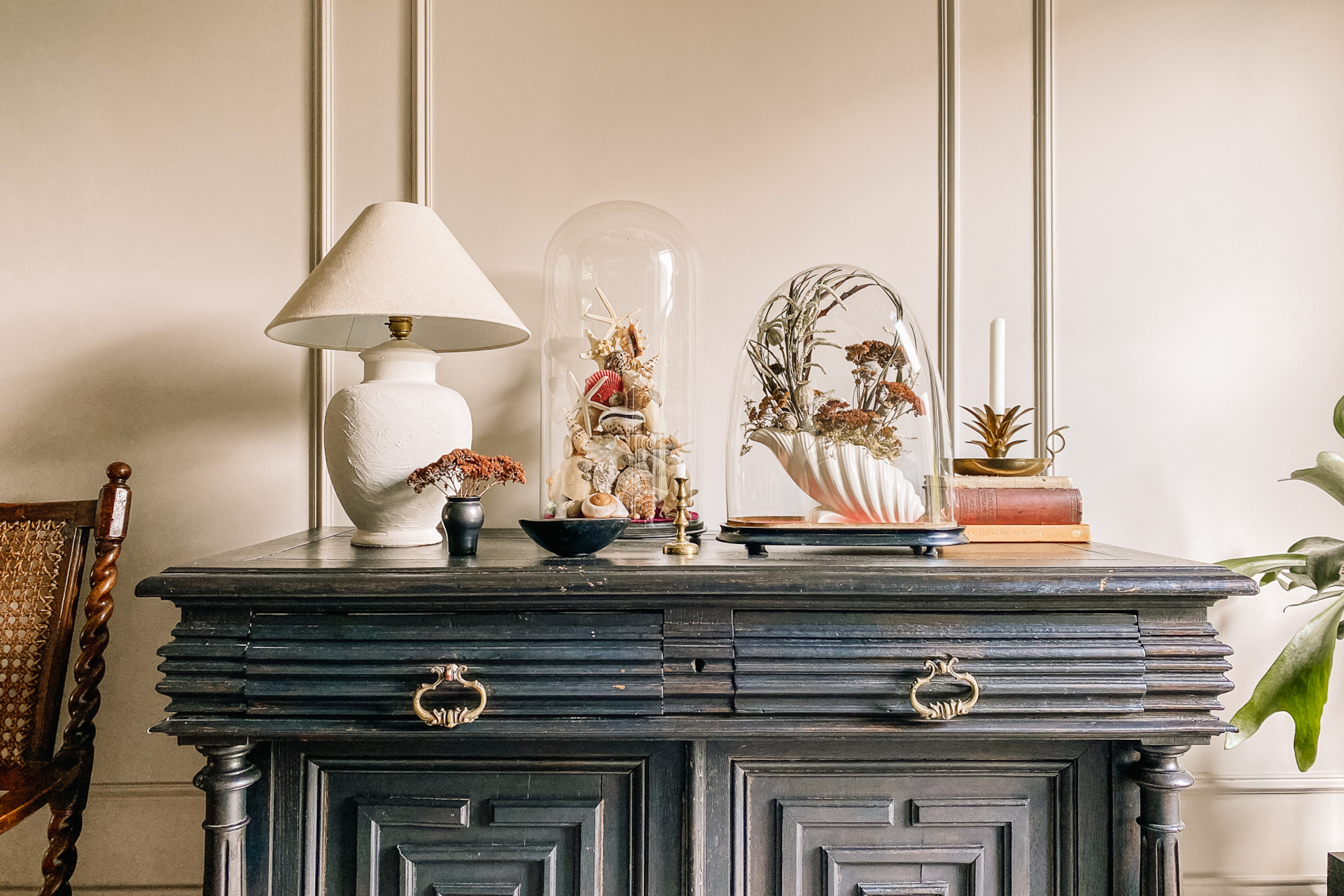 How To Make Seashell & Dried Flower Glass Domes
We consult the queen of DIY, Angel Strawbridge, for some crafting tips
Looking to go the extra mile with your gifting picks this Mother's Day? Get into the crafting groove with these DIY glass domes, which you can customise with seashells and dried flowers for the perfect finish. Our guide comes from none other than interior design expert (and overall cool mum) Angel Strawbridge, from Channel 4's dreamy Escape To The Chateau series, who encourages you to get out with the kids to find the little gems you'll be showing off in your dome…
How To Make Seashell & Dried Flower Glass Domes
'We love collecting curiosities,' says Angel. 'And this simple craft is perfect for doing with the kids, who will enjoy scavenging for pebbles, feathers, shells, and anything that catches their eye! You can use antique glass domes or new ones to showcase your treasures. With this craft we created little vignettes of nature using dried flowers and a pyramid of seashells. Use your imagination and be playful! The end result will bring lots of joy.'
What You'll Need
Glass domes (old and new)
A collection of curiosities (shells, dried flowers, feather)
Dried moss (for the Dried Flower Dome)
A hot glue gun and glue sticks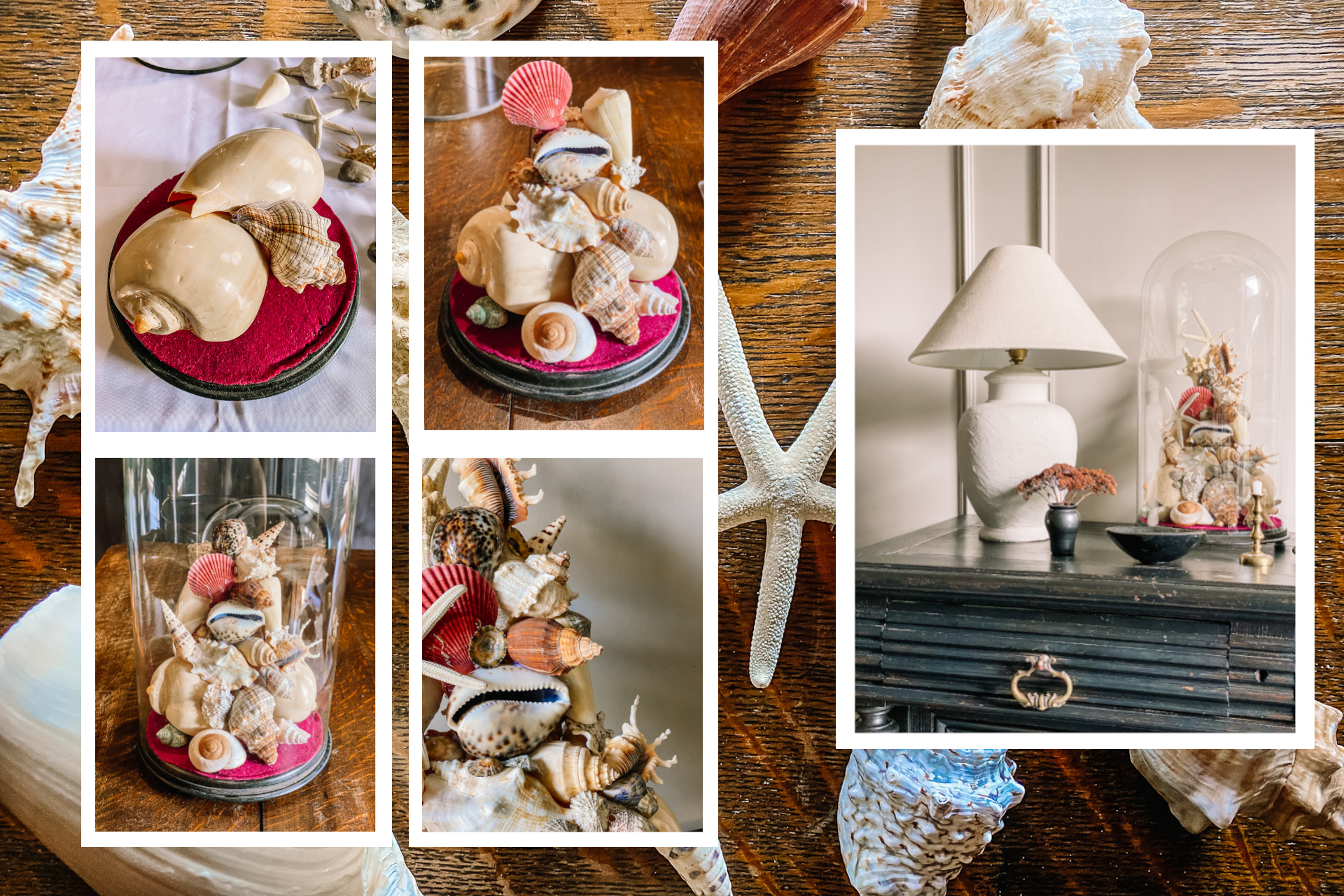 How To Make A Seashell Glass Dome
Place a few of the larger shells a the base of the pyramid and secure with glue. Add more shells of different varieties and sizes, making the pile smaller as you go up. Secure with a couple of dabs of hot glue.
Turn the base of the dome around to make sure the arrangement looks good from every angle. Be sure to regularly check that the glass dome fits around the stack of shells.
Use smaller shells to layer over any visible signs of glue.
When you're happy with your display, pop the glass dome over the top and place somewhere it can be admired.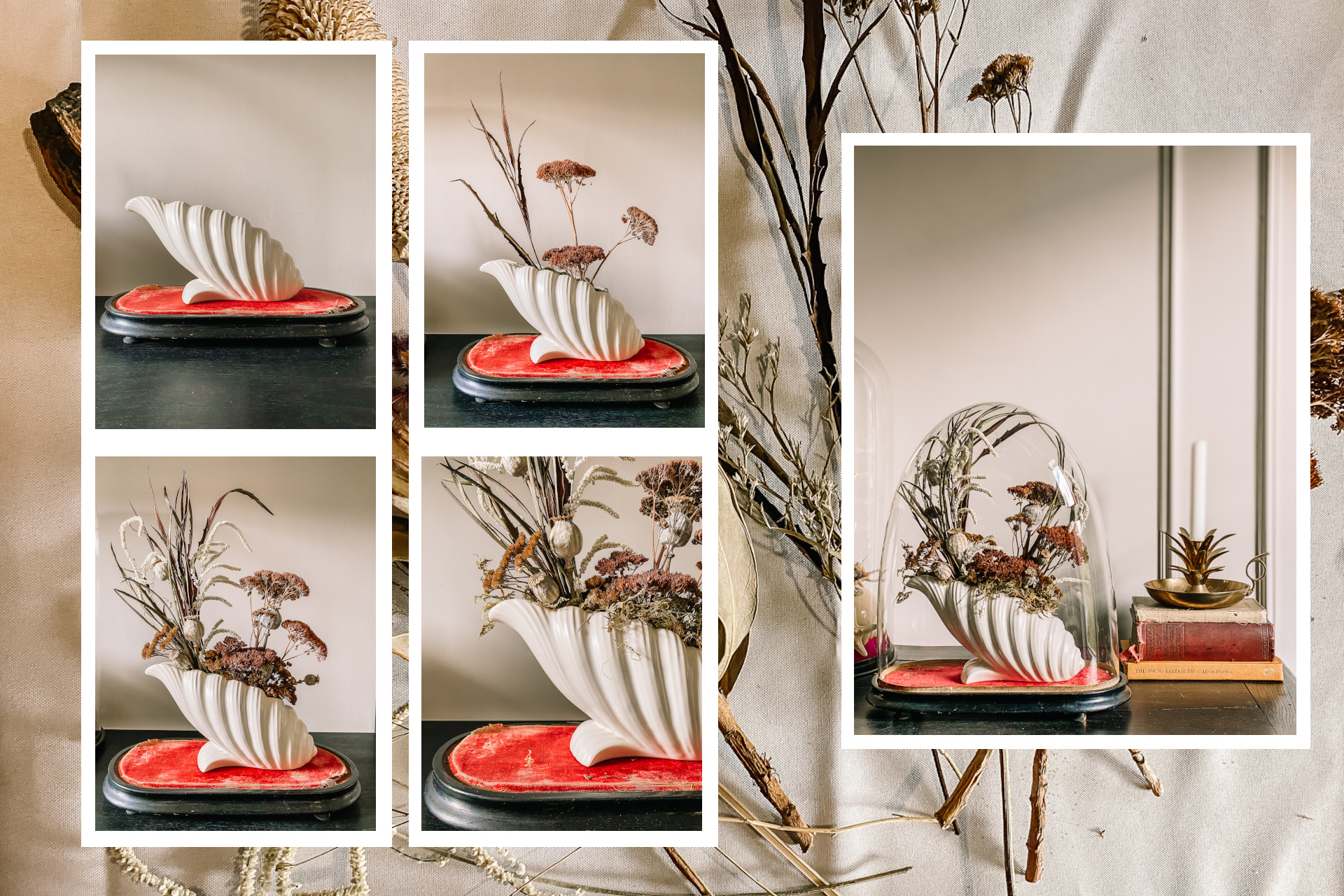 How To Make A Dried Flower Dome
We used a shell-shaped vase bought from a charity shop and positioned it at the base of the dome.
Cut a square of chicken wire and crumple it into a ball. Stuff into a vase. This will help each stem stay in place as you arrange the dried flowers.
Start by placing two 'gestural' flowers to get a sense of the height. Place the glass over the display to check it fits nicely. Layer in more flowers to build a fun, organic arrangement.
Use dry moss to cover any visible chicken wire around the base. Place the dome over the top and voila!
EXPLORE
You can find more fun projects that you can try at home on thechateau.tv
Images courtesy of Escape To The Chateau