Too far away to commute to London means that living in this lovely Devon city is really immersing yourself in the excellent lifestyle, says Anna Tyzack.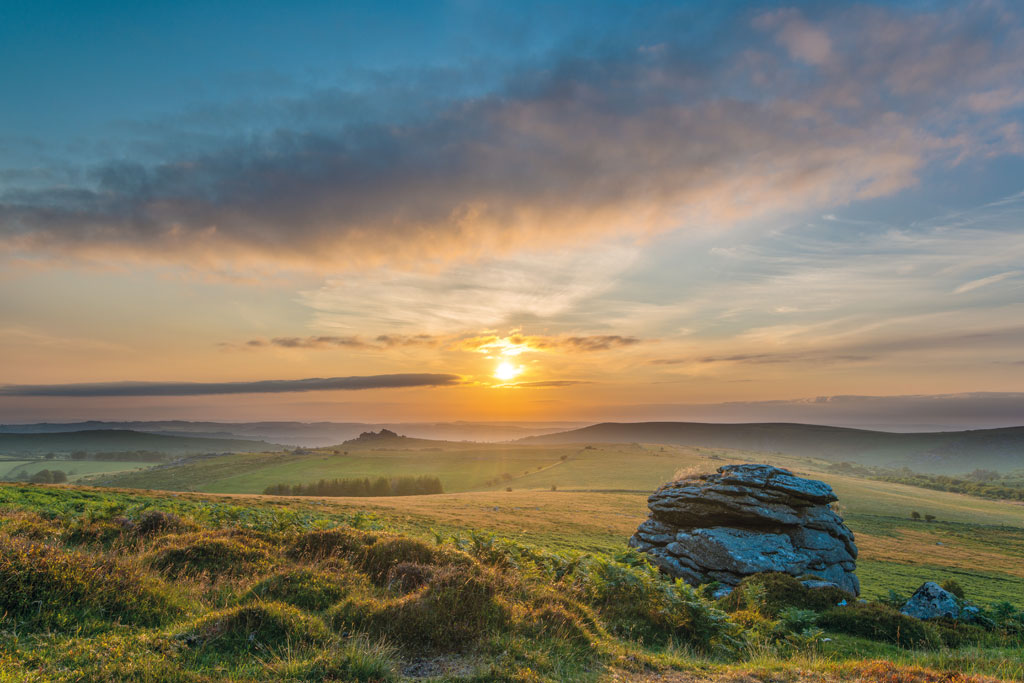 Exeter, with its cobbled streets and views out over rolling countryside, is off limits for London commuters – the fastest train to Paddington takes two hours. But this hasn't stopped the city becoming a hotspot for those moving out of the capital; according to Louise Glanville of Knight Frank young professionals and families are drawn to the open spaces, stunning architecture and more affordable house prices. 'I recently sold a house to a couple in their mid-thirties leaving Hoxton,' she says. 'They planned to move to the country when they were older but then they saw how much Exeter has to offer and decided not to wait.'
The City Centre
The city centre has changed a lot over the past decade. A regeneration of the Princesshay shopping centre brought, almost overnight, all the best high street names to the city, including Apple and John Lewis. More recently, the former Guildhall has been transformed in to a food quarter with an array of new restaurants and artisan cafés; there are three cinemas and, opening soon, an Ikea. Meanwhile, there has been a move to make the city centre more residential with new, high quality apartment developments scattered among the shops.
Southernhay, a Georgian area a few minute's walk from the Cathedral close is also becoming less commercial; a number of the buildings have been turned back in to houses and this trend is set to continue.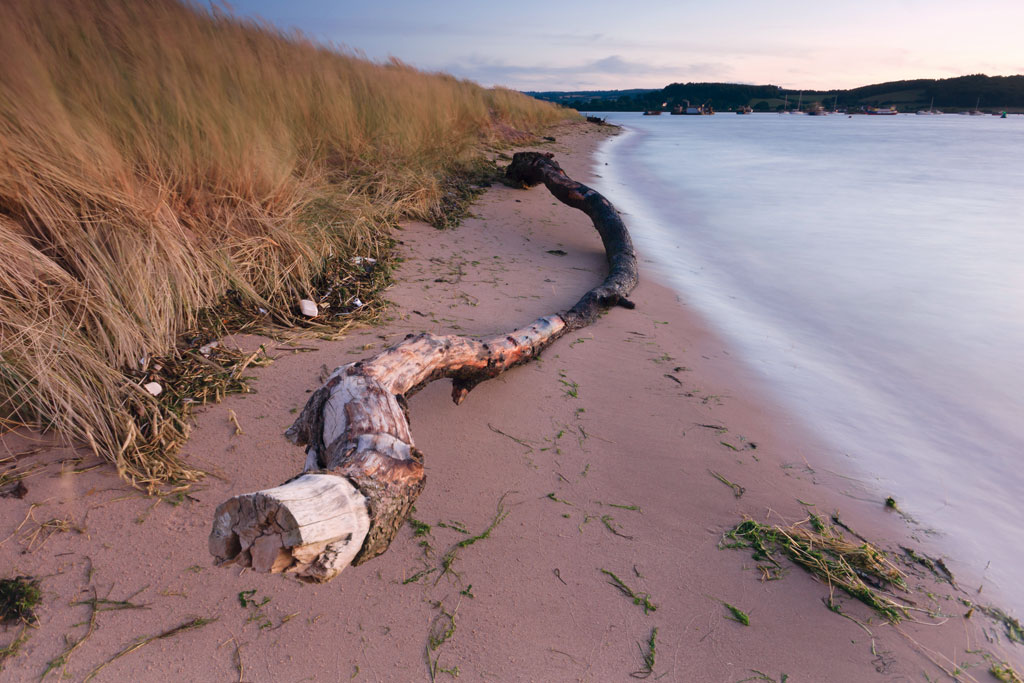 The Countryside
But it is the countryside surrounding Exeter that pulls in the Londoners. Within 15 minutes you can be paddleboarding on the Exe Estuary or enjoying a pint on the waterfront in the pretty village of Topsham. Dartmoor is 25 minutes away and there is a cycle path along the River Exe to the sandy beaches of Exmouth (it takes an average cyclist less than an hour). There's an active equestrian community, several good country clubs and gyms and the chance to support the Exeter Chiefs at Sandy Park on a Saturday. 'It's an outdoorsy place; people work very hard but the lifestyle aspect is just an important to them,' explains Glanville. 'You can live well here during the week, not just at the weekend.'
The C&TH Guide to Hot New Hotels
One only has to witness the line-up of 4x4s in the car park of Dart's Farm, an upmarket farm shop at Topsham to realise quite how much wealth there is in this part of Devon. Local mums, many of them ex-London, meet here for pilates and coffee after school drop off; there's an Aga concession, spa and florist. In the pretty waterfront village of Lympstone, a little further along the estuary, there is a new hotel, Lympstone Manor, with a Michael Caines restaurant, and the Pig Hotel chain opened two years ago in the thatched village of Gittisham, 20 minutes to the east.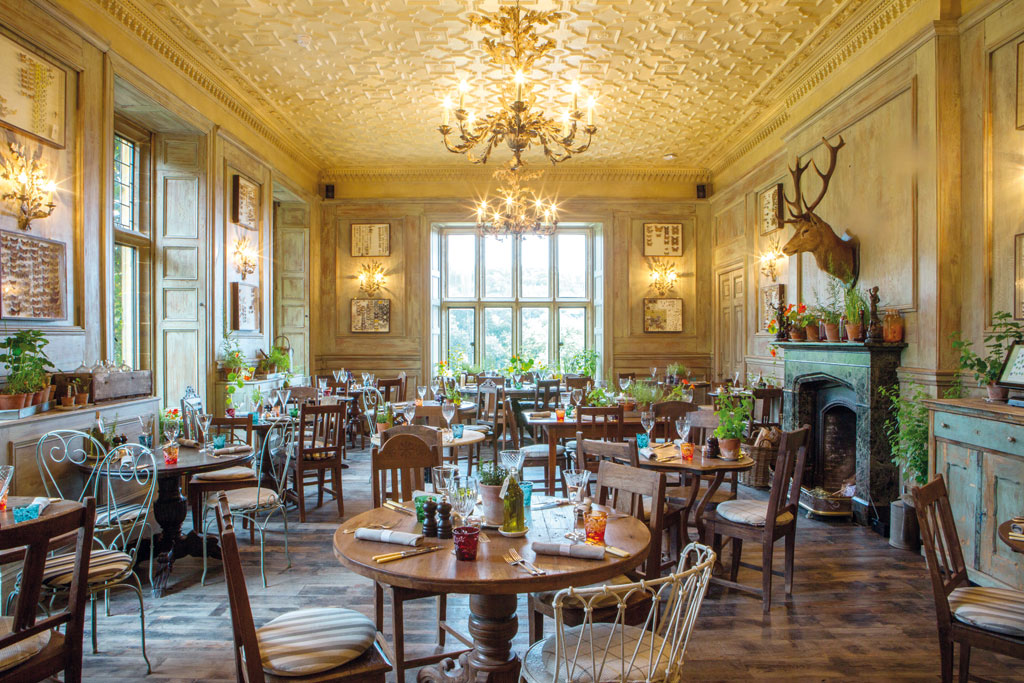 Buyers, according to Christopher Baker of Winkworth in Exeter, are a mix of young professionals, medical staff relocating to work at the Royal Devon and Exeter hospital, along with families and investors. Law firms, accountancies and digital start-ups are setting up around the city as well private banks, artisan breweries and wineries, luring skilled workers from London and overseas in search of a more enriched lifestyle. The flexible working arrangements now offered by many companies, along with superfast broadband and daily flights from Exeter airport to London have also helped make the city an attractive proposition for home workers.
What to Expect…
School-wise, Exeter is blessed with Ofsted outstanding-rated state primaries and a number of revered independent schools including Exeter School (co-ed) and The Maynard (girls only) and Exeter Cathedral School (co-ed prep). St Peter's is a popular prep school in a historic mansion overlooking the Exe Estuary at Lympstone and Colyton Grammar, 25 minutes from town, is one of the top state schools in the country.
While house prices across the South East and London have been falling, values are rising in Exeter; the average price for a property is £253,909, according to Savills, up 20 per cent in the past five years. The most desirable address is St Leonard's, a short walk from the centre, with white Regency houses, parks and private schools. 'It's the Chelsea of Exeter,' Glanville continues. 'It is leafy and quiet and there are some good independent shops and restaurants.' Baker has recently sold five houses in St Leonard's and each went to best and final bids. 'The market in St Leonard's is running away from other parts of Exeter in terms of price,' he says. 'It feels like a village yet you can walk to the high street, hospital and quay.' It's not uncommon for houses here to sell for more than a £1m; a mansion with a swimming pool is launching here this spring for more than £2.5m.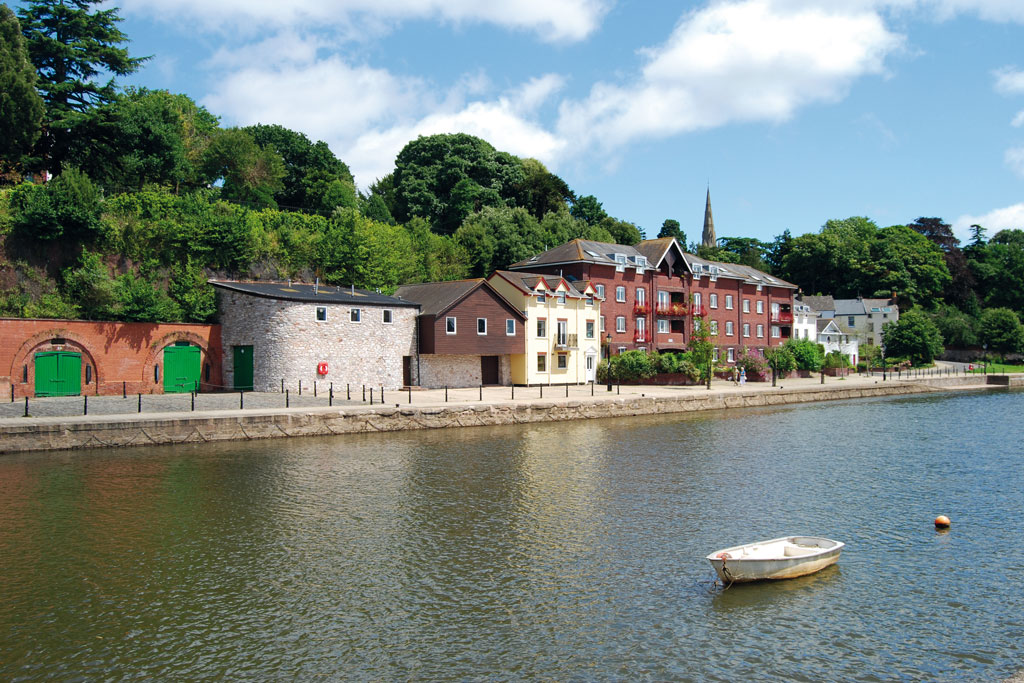 For those priced out of St Leonard's, Pennsylvania, an Edwardian housing development near the university is also popular, while Heavitree is up and coming. 'It's a really fun community with several good pubs and the Daisy Café for a decent coffee,' Glanville says. Here a 4,500 sq/ft Georgian house is on the market for £850,000 with Knight Frank.
Out of town, buyers are spoilt for choice in terms of country houses in pretty countryside, adds Edward Tallack of Savills. Villages such as West Hill, Broadclyst and Woodbury to the east of the city tend to be more expensive than those such as Thorverton, Silverton and Crediton to the north, explains Tallack. 'It doesn't make much sense as there is stunning countryside around all of them,' he says.
For Glanville, the fact that Exeter is not commutable from London on a daily basis is a blessing; people base themselves here to live the Devon lifestyle. 'After 15 years in London I still have to pinch myself whenIstepontomy paddleboard after work,' she says
Wellness Retreats: The Best Places to Meditate in 2018
When in Exeter…
Best For…
A casual dinner
Harry's, on Longbrook Street, has been serving the best steaks in town for decades.
A fancy lunch
Gidleigh Park on Dartmoor has an award-winning restaurant with decadent tasting and à la carte menus.
An adrenaline rush
Learn to kitesurf on the Exe Estuary with a lesson at Edge Watersports in Exmouth.
A day out with the kids
Crealy Adventure Park has a farm, a rollercoaster and a log slide. crealy.co.uk
The weekly shop
Darts Farm, a farm shop and shopping village, has won numerous awards.
A proper coffee
McGahey's Coffee Stop serves the best flat whites on the high street.
MORE GUIDES: Australia | Tasmania | Sri Lanka | Kazakhstan
---