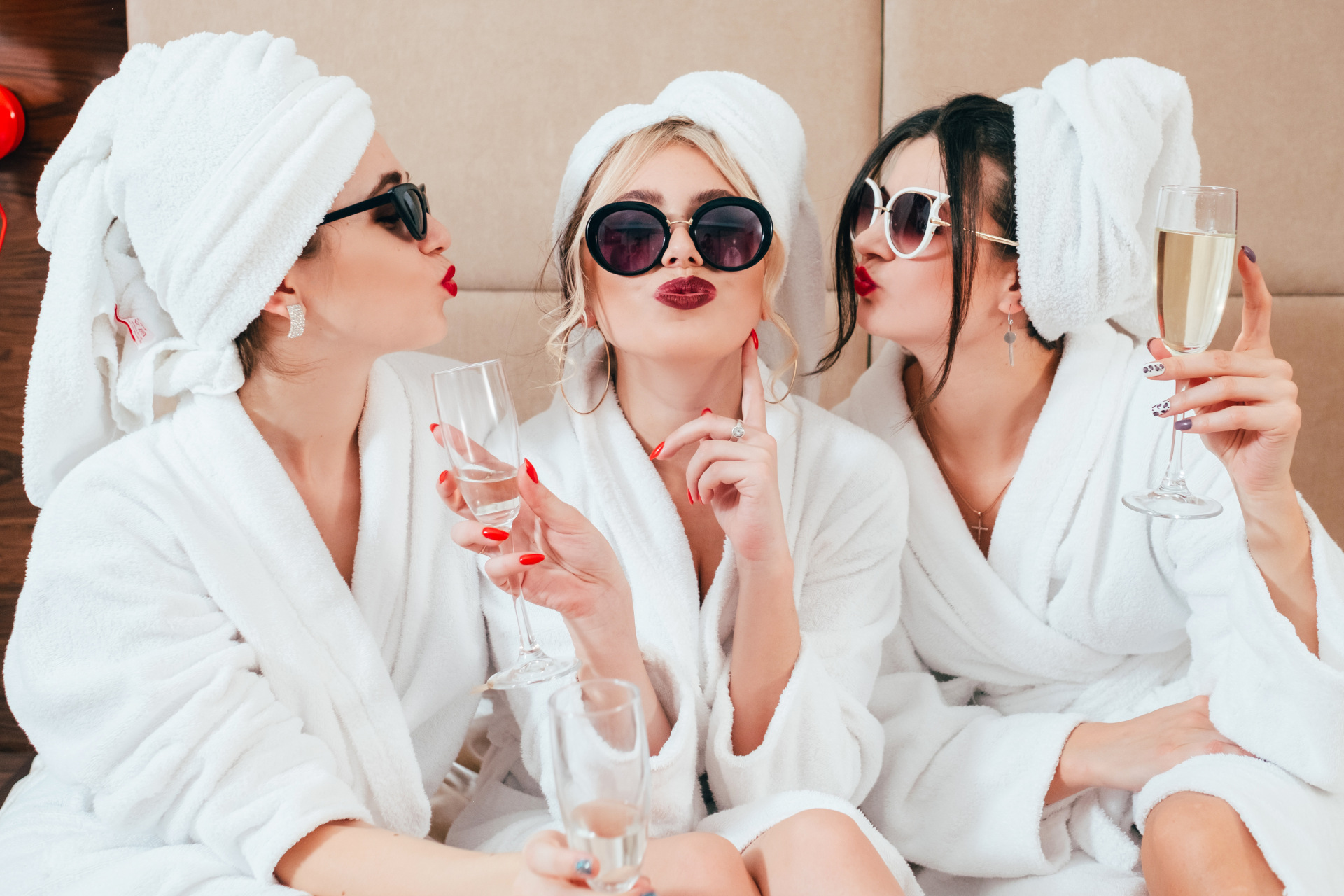 Being Single on Valentine's Day: A Guide
---
No Valentine? Make it Galentine's
While for some February 14th is an opportunity to assert or reiterate their love to their partner, for many it's a day which reaffirms their singleness – whether they're in a situationship, going through a breakup, or a long-term singleton. So, while many adverts are targeting romantic ways to celebrate the 14th, we've compiled a guide on how to survive being single on Valentine's. Whether you're in the mood to hit the town, hang with friends or go it alone, we've handpicked the 10 best ways to share the (single) love…
Being Single on Valentine's Day: A Guide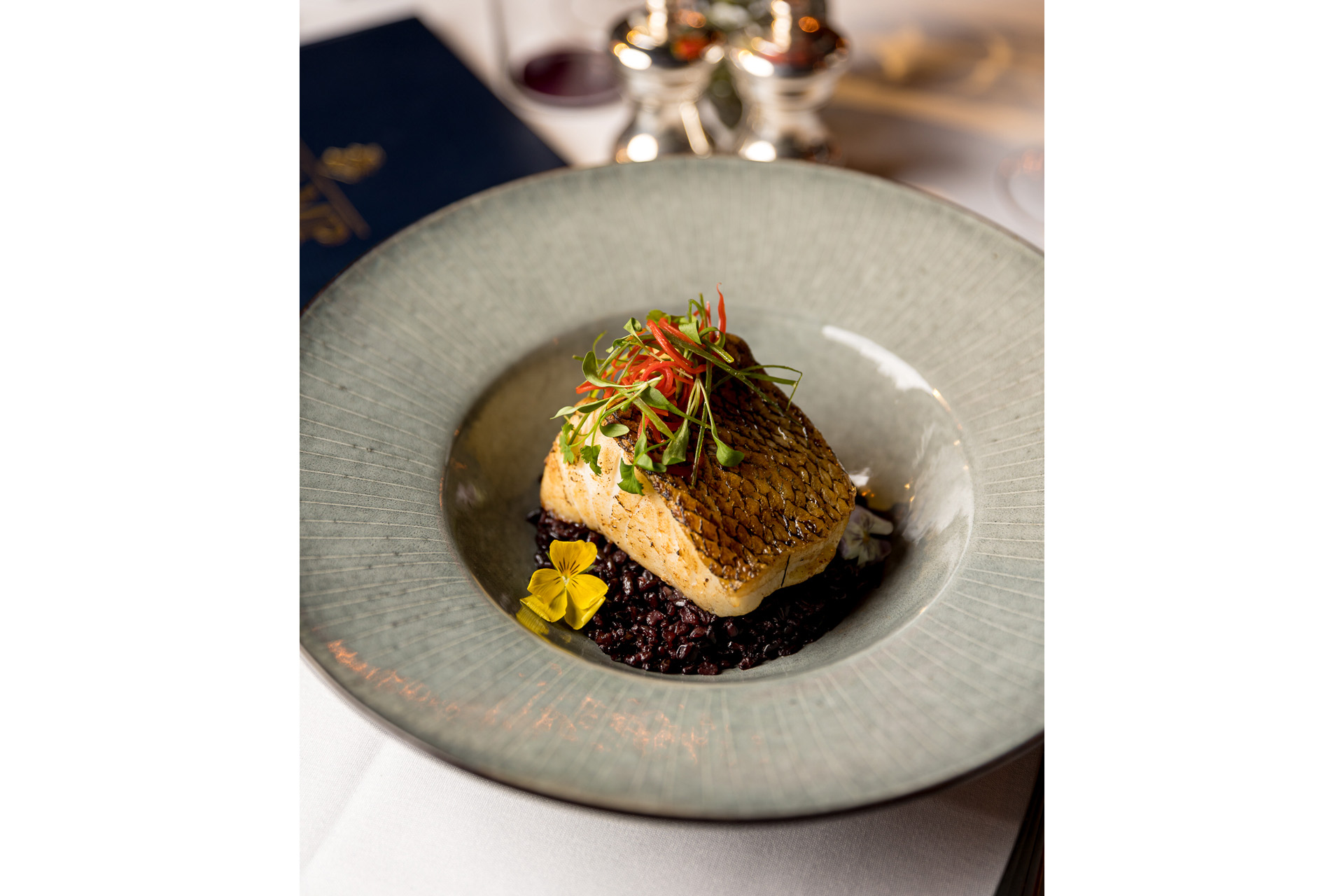 Celebrate Galentine's At Tramp
On Wednesday 15 February, head down to Jermyn Street to celebrate Galentine's Day at Tramp Members' Club. Celebrate love in all its forms with your closest friends, family, or colleagues, and enjoy a special Galentine's drink menu, available for one night only. After a cocktail (or two), take to the karaoke stage – or sing along in the crowd all evening. To book, please contact [email protected] or call 0207 734 0565.
Go To A Life-Drawing Class
Unleash your creative side and head to a life drawing class. Our pick is the life drawing class at The Exhibit in Balham every Wednesday 7:30-9:30pm, run by Sotheby's Dan Whiteson. With an informal, friendly and accepting atmosphere, there's fun music and drinking is strongly encouraged.
Consult A Tarot Card Reader
Wondering why you seem to attract the wrong people? Wish to know which crystal will help you attract love? Head to Montcalm East on 11 February for a special 'Crystals, tarot cards and cocktails' event with in-house spiritual healer, Tor Njamo. A 10-minute session with Tor followed by a 'Love Potion' cocktail is sure to set you on the right path. Make it a Galentine's special by bringing up to two friends with you. 6–9pm on 11 February 2023, £30 per person. eventbrite.co.uk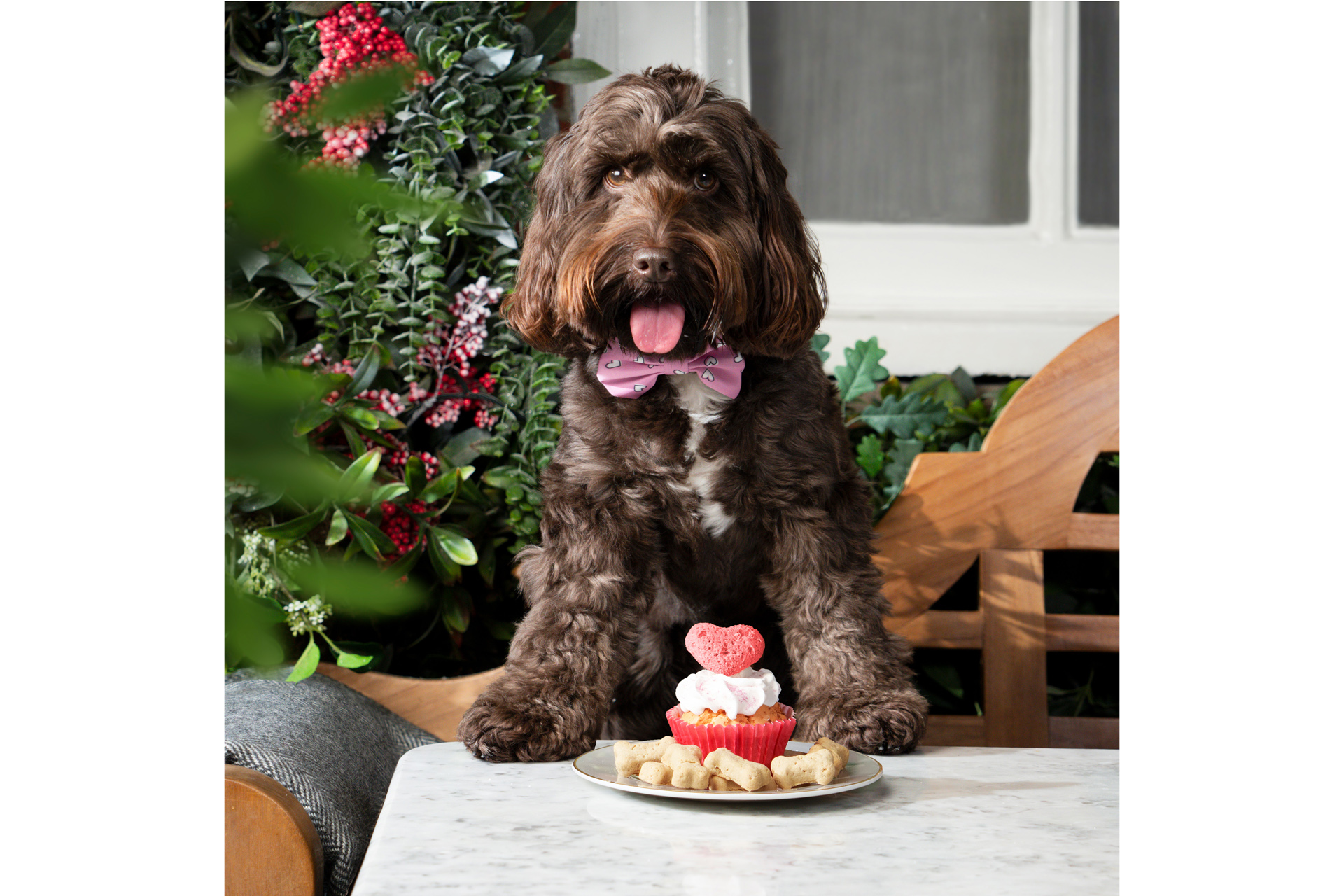 Dine With The True Love Of Your Life…
Show your pooch some V-Day love at Dalloway Terrace at The Bloomsbury, where canine companions can dine on tasty treats this Valentine's. Think Le Gruyere Premier Cru Fondue and Turbot and Black Angus Grass-Fed Beef Fillet Rossini, all rounded off with a tasty Pupcake from pet bakery Life of Riley. 10–14 February, 12–8pm. Valentine's Menu starts from £75pp. dallowayterrace.com
Attend An Anti-Valentine's Day Party
Love sucks! And so do commercial holidays! If you find yourself thinking these thoughts, you're a lonely hearts or a single soul, or you and your significant other absolutely reject the concept of V-Day, it's time to gather at Southwark's Flat Iron Square for their 'F*** Love' party – a night of double pour cocktails, heart-shaped pizza and pop anthems. Rest assured: love is firmly off the agenda. 14 February, from 6.30pm. Free entry. flatironsquare.co.uk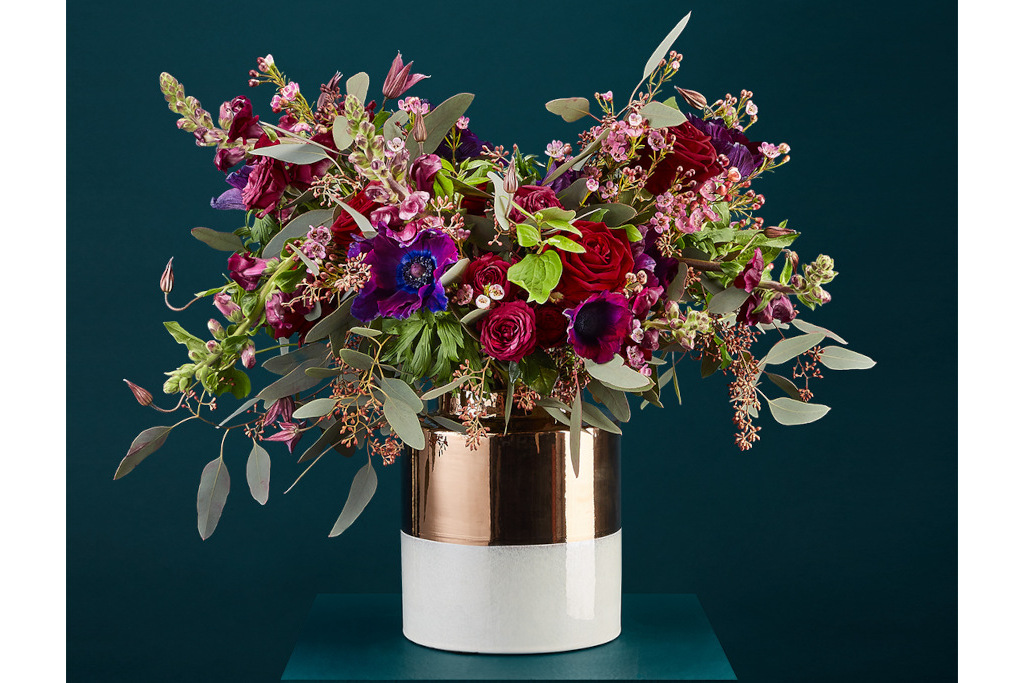 Send A Friend A Special Gift
Gone is the air of mystery when receiving post. Now, when there's a knock on the door, you know it's either going to be a scary looking envelope or a guilty ASOS parcel from you, to you. Well, why not bring back that mystery behind the knock on the door by sending a friend something special.
There's nothing nicer than receiving flowers (and we've definitely been conned into thinking that flowers are reserved for romance and special occasions). McQueens Flowers is the best of the best. Expect show-stopping and brightly coloured bouquets. Or Not A Card is a cute way to send a care package to any friend. Choose up to 10 gifts, from face masks to pick 'n' mix, add a message and it'll be on its way.
(Un)Learn With Scotty Unfamous
Shakira Scott (aka Scotty Unfamous) is bringing her signature 'How To Live Your Best Heaux Life: Bad Gyalentines' talk to the heart of Fitzrovia for a Valentine's Day special on 19 February. Hosted in the Punch Room at The London EDITION from 6–8pm, the workshop is designed to help guests unlearn sexual shame, build body confidence, and embrace their sexual desires unapologetically. Tickets from £25. shakirascott.com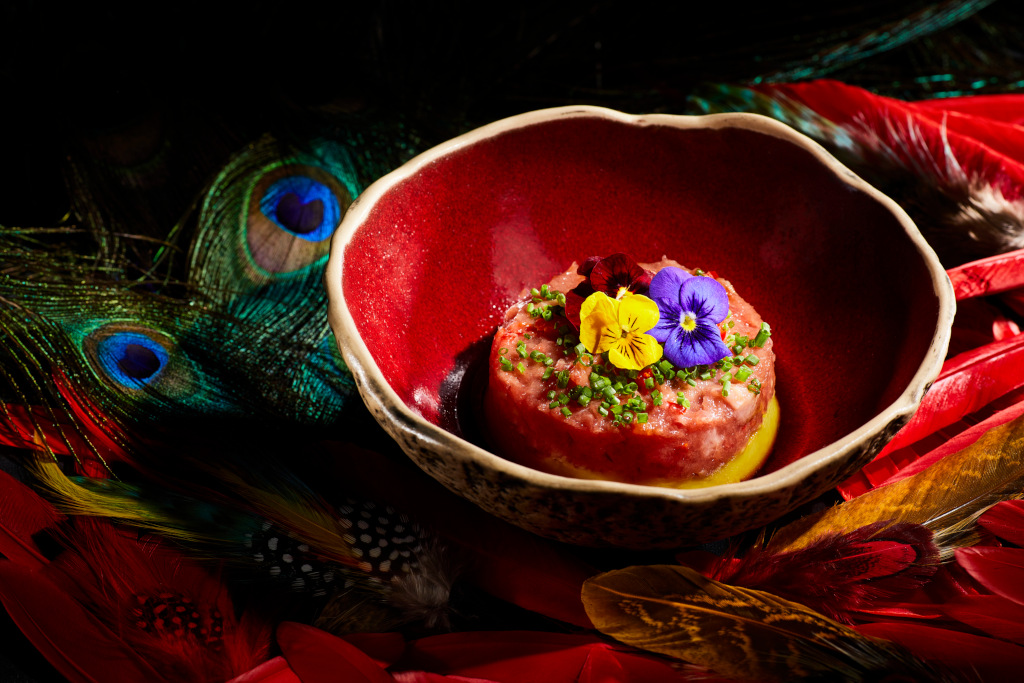 Have Dinner With Friends
Even if you're single on Valentine's Day, fancy dinners shouldn't be reserved for couples. Skip the candles and tables for two: this Valentine's Day, it's all about wining and dining with friends, amigos and pals. Head to one of the best restaurants in London for group dining to celebrate, or host a dinner party at home: the cosier option and, with no last orders, you can natter and play games with glasses of wine late into the night.
Try Self-Love Yoga
'Love is for all beings, not just for Valentine's': head to yoga studio East of Eden on 11 February for a special 'Loving Kindness Workshop' that'll leave you loving yourself even more, whether you are in a romantic relationship or not. Using yin yoga, meditation and guided mantra chanting, the session will gently peel back the layers of the energetic body (the pancha koshas) to realise the blissful self – the self that is made of prema (love) and karuna (compassion). £15 per person, also available to stream online. eastofeden.uk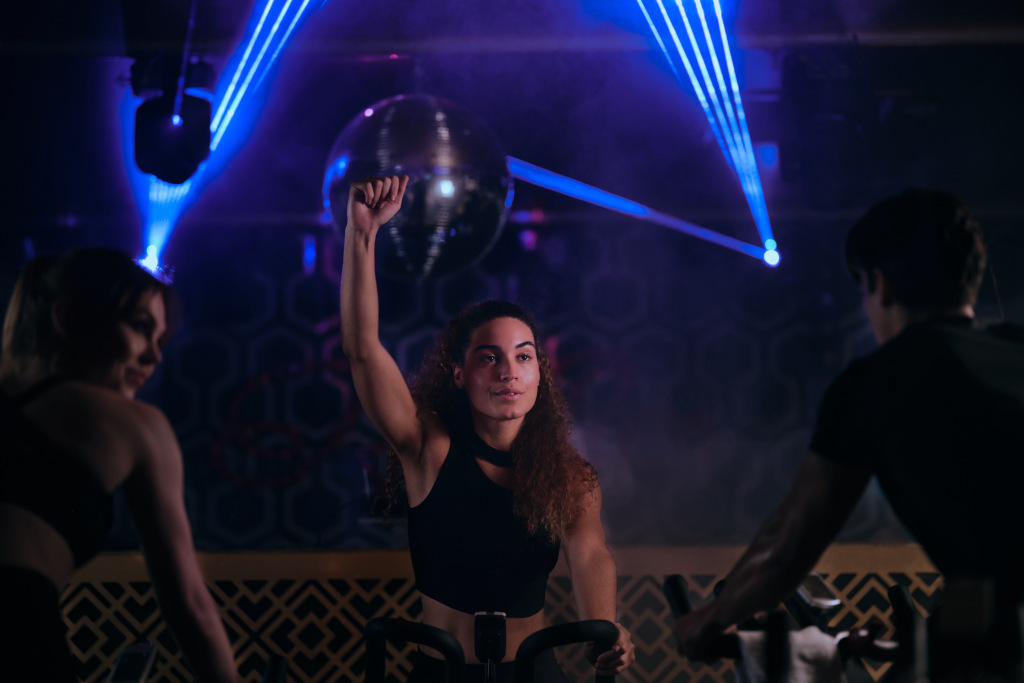 Attend An Exercise Class
As the wise Elle Woods once said, 'exercise gives you endorphins, endorphins make you happy' – particularly if you're surrounded by others in the same boat. It might hurt at the time, but it's sure to have you leaving on a high. Pick from some of the best fitness classes London has to offer.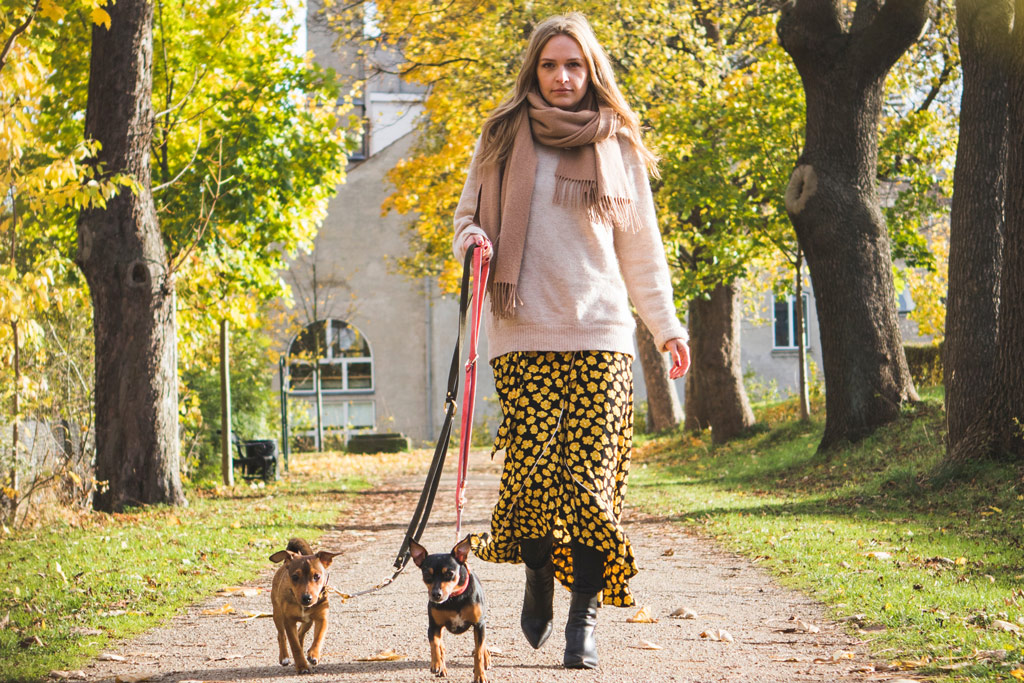 Go For A Walk
If you're not up for a high-intensity workout, why not opt for a walk? Whether you stroll with a friend or plug in a podcast and go it alone, you'll still get plenty of serotonin. And there's plenty of gorgeous walk options both in London and the countryside.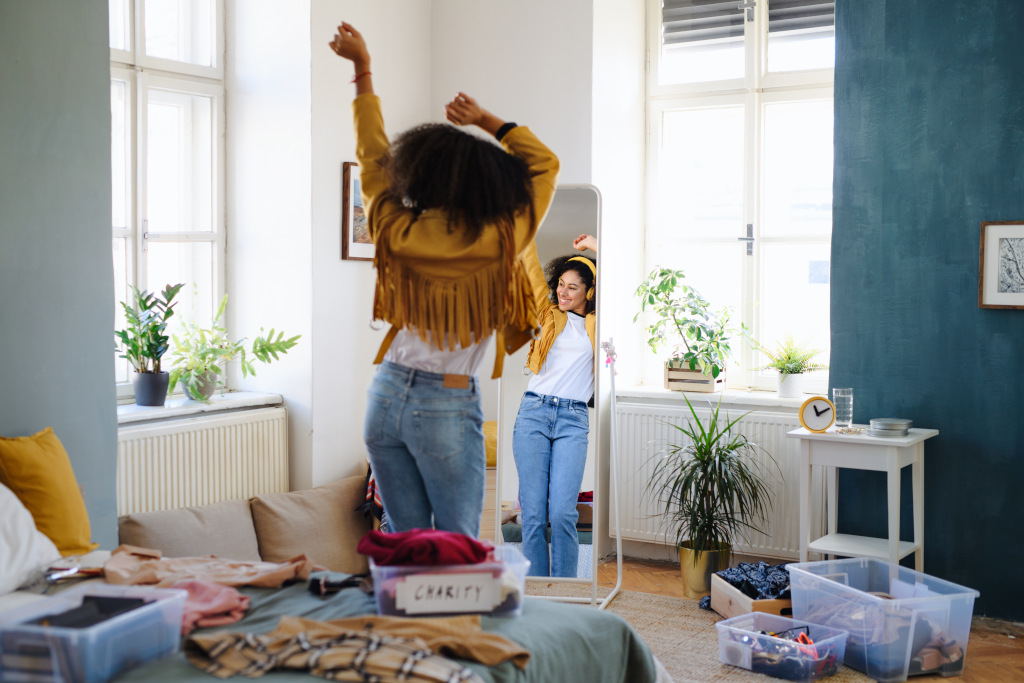 Listen To Music
Music is a sure way to lift any spirits – dancing around your room is literally a form of self-care – so make sure you spend the day with good music, turned up loud. Thanks to Spotify's playlists you can ensure your soundtrack of the day will be suitably apt for all singles. Pick from the Anti-Valentines Day playlist, Happy Favourites or a special Galentines Day playlist for female-centred favourites.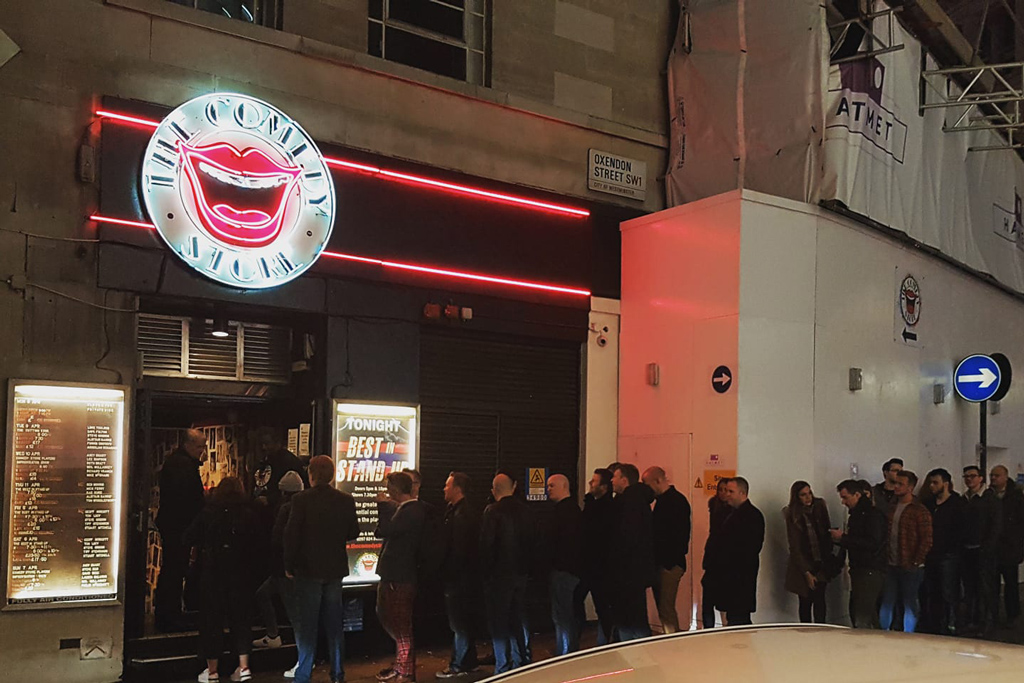 Attend A Comedy Show
There's nothing like watching live comedy – laughter is the best medicine, after all. Head to one of these comedy clubs for a night of guaranteed giggles and bellyaches.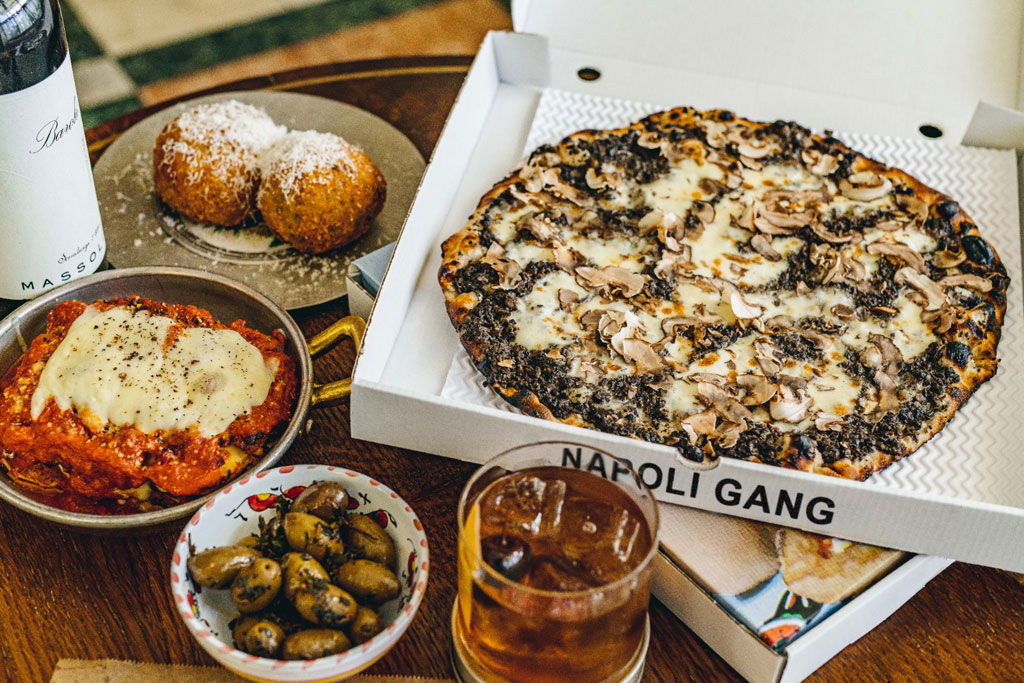 Eat At Home
Can't be bothered to go out? Swap your boots for slippers and don your best dressing gown to feast in solo comfort. The act of cooking can be extremely therapeutic, so grab that apron and clear the counter. Whip up a creamy sweet potato and leek dish, or bake some tasty treats like these triple threat chocolate brownies.
Alternatively, we've compiled the best DIY kits if you don't fancy cooking wholly from scratch. Or, why not just order in? Here are the best fine dining restaurants which deliver – go on, treat yourself.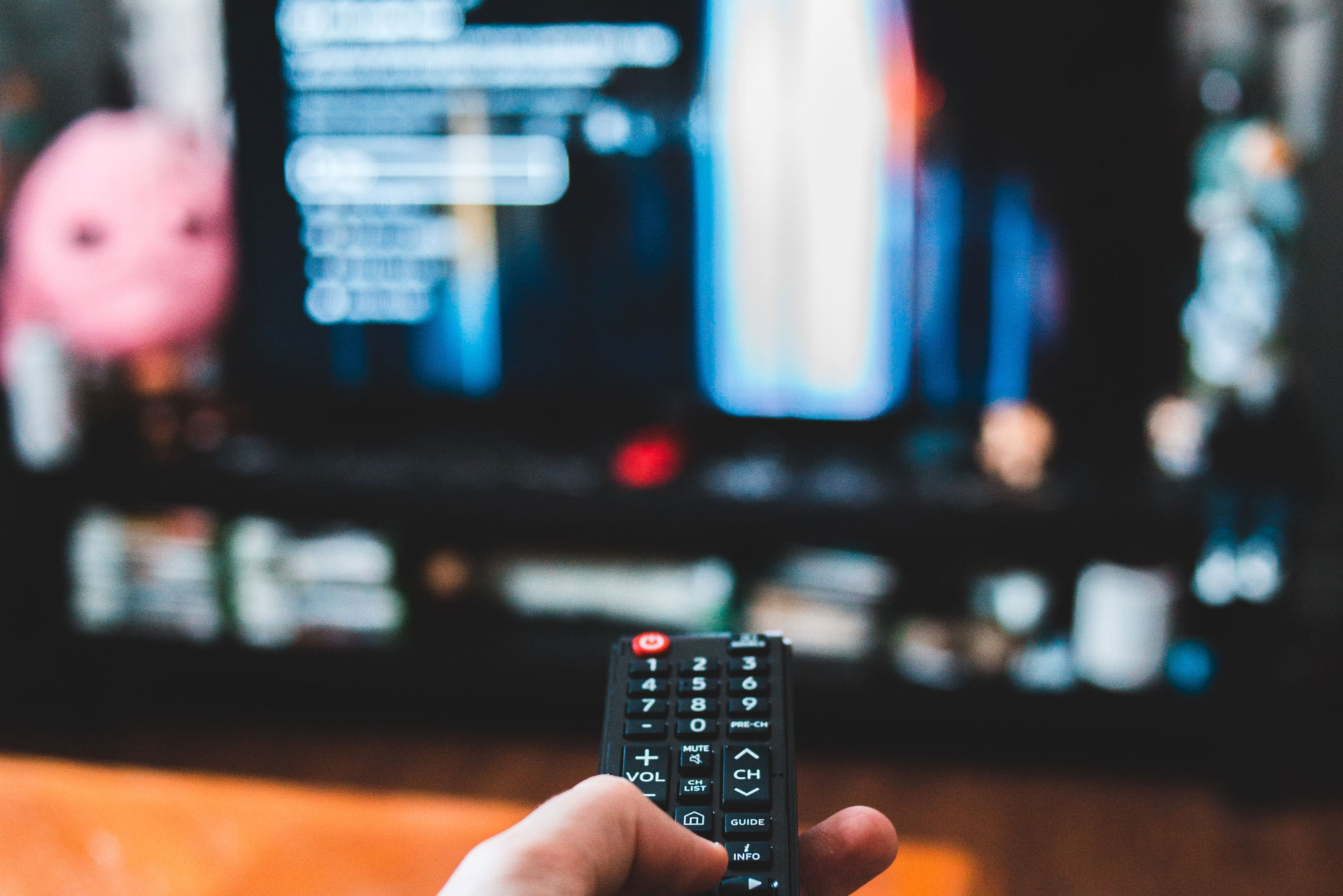 Have A Movie Marathon
The food's taken care of, now it's time to decide on what to watch. These tv shows and films celebrate being single and centre around girl power, perfect for watching if you're spending this Valentine's Day single.
Sex and the City: Which list would be complete without the holy quartet. Following four women trying to survive life and love in their thirties – the glue of the show is their friendship.
John Tucker Must Die: The ultimate anti-men and pro-girls-working-together film. A group of girls take revenge on a guy who makes the mistake of dating multiple girls at the same time.
Legally Blonde: Elle Woods gives her ex-boyfriend the ultimate slap in the face: in order to prove to him that she would make a suitable wife, she applies to Harvard Law School and gets in. What, like it's hard?
Charlie's Angels: An action movie featuring a trio of kick-ass women who embark on ultra-successful missions. While there are a few to choose from, our favourite's the 2000 film version starring Lucy Liu, Drew Barrymore and Cameron Diaz.
The Other Woman: Another revenge film demonstrating the power women have when they unite together.
Lady Bird: Saoirse Ronan navigates the messiness of first love, heartbreak, and friendship in this coming-of-age film.
The Sex Lives of College Girls: This TV series, created by Mindy Kaling (The Office, Never Have I Ever, The Mindy Project), follows four girls as they begin at college, and highlights girl power at its best.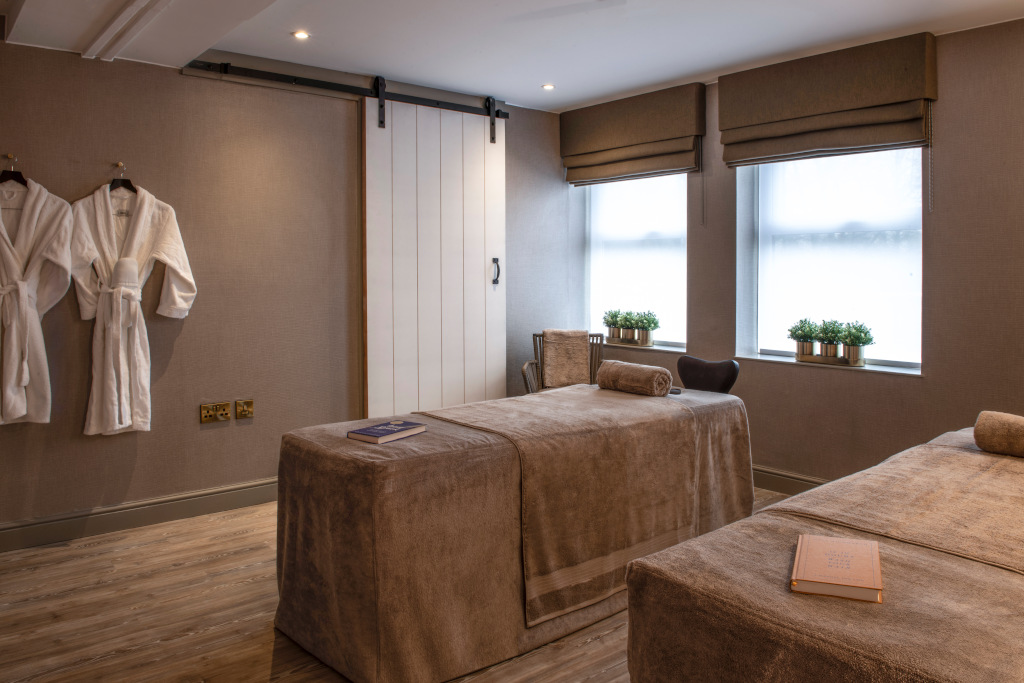 Have A Pamper Session
What's Galentine's Day without a pamper session? If you're going to be single on Valentine's day, order in some of the best beauty products to pamper yourself at home, or make a day of it and head to a spa to be suitably spoiled.
Featured image: Getty.