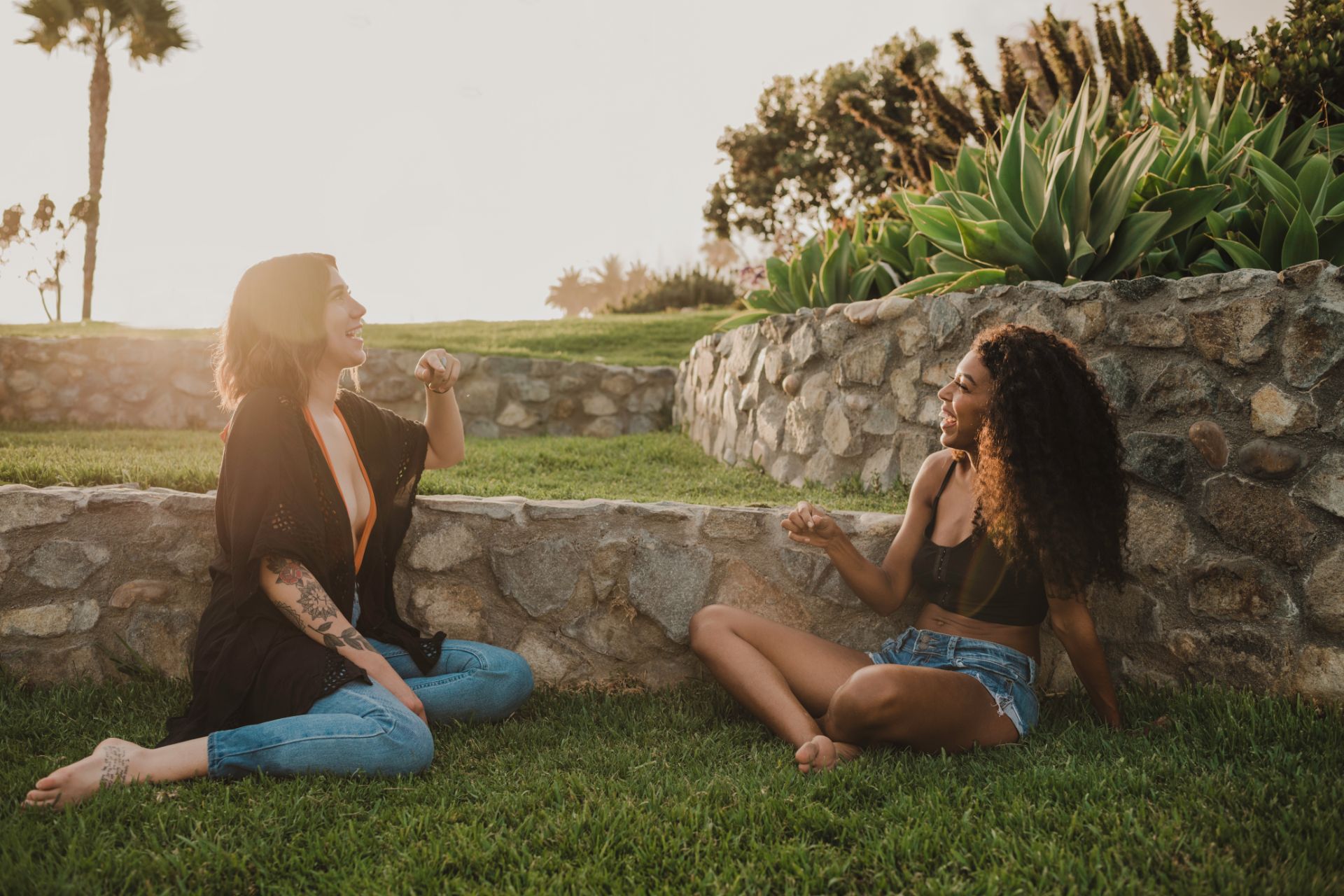 The 8 Best Date Spots in London
Shall we go on a date in Angel? Because we're a match made in heaven
Whether it's the first date, the third, or you've been married for 20 years, there's a universal struggle: finding unique date ideas in London. If you exhausted all of the romantic walks during lockdown or you've had enough of frequenting the same pub, here are eight quirky date spots in London to choose from.
8 Unique Date Ideas London
V&A Café
For museum lovers (and lovers in museums), the V&A is a vast playground of exploration. Wind your way through the hallowed halls, browse the unparalleled gift shop, and end in the V&A Café. Don't be fooled: this is no cultural cop out. You'll be sipping your latte in the world's oldest museum cafe, with lofty ornate ceilings, columns and arches, and three giant globular shining lights.
View this post on Instagram
Find It: Cromwell Road, London SW7 2RL
Nightjar
There's nothing more romantic than a secret bar. The journey into Nightjar is a little less romantic – find the bouncer-manned door between fast food joints right by bustling Old Street roundabout – but, once you're in, it's worth the palaver. It's prohibition themed, and drinks are split into eras stretching from 1600 to the present. Naturally, there are theatrical, scene-stealer cocktails, but whatever you order will be masterfully mixed. This is one of London's most awarded bars, after all. There's also live music at the weekend, but be warned: it's been known to book up six weeks in advance.
View this post on Instagram
Find It: 129 City Road, London EC1V 1JB – or there's another branch in Carnaby (Kingly Court, 49-51 Carnaby Street, London W1F 9PY). Book at barnightjar.com 
Puppy Yoga
OK, hear us out: this might be one you want to experience with your gal pals (why not both?), but what breaks the ice better than being bombarded with a pile of wriggling puppies? Puppy Yoga London's weekly Zone 1 classes are ideal for all yogi experiences, and feature a solid puppy-based serotonin boost. 
View this post on Instagram
Find It: Locations vary, and tickets are released every Thursday for the following weekend. Set your reminder, then book at puppy-yoga.co.uk 
Flight Club
If you're looking for activity date ideas, sack off bowling and head to Flight Club to try its unique social darts concept. Wash tasty snacks down with even tastier cocktails.
Find It: Islington (56 Upper Street, London N1 0NY), Shoreditch (2A Worship St, London EC2A 2AH), Bloomsbury (55 New Oxford Street, London WC1A 1BS) and Victoria (6 Sir Simon Milton Square, London SW1E 5DJ). Book ahead at flightclubdarts.com 
Discover more great places to play darts here 
Soho Live Music Club
Music fans should step inside Soho Live Music Club, where three unique spaces await, from eclectic and experimental jazz to mesmerising performances amid perfect acoustics. Order a cocktail, some snacks, and settle in for something amazing. There will be plenty to talk about on the way home – unless you've been left speechless. 
View this post on Instagram
Find It: 6 Walker's Court, London W1F 0BT. Reserve a table at soho.live, where you'll also be charged a music cover fee, ranging from £8-10/head. Soho Live Music Club members (£35/year) have cover fees waived for themselves and up to three guests. Only members can walk-in, so make sure to book ahead if you're not a member.
Discover more amazing jazz bars here
Battersea Park Boating Lake
Elevate your romantic walks with a trip to Battersea Park and an excursion on the Boating Lake. Choose between row boats and pedalos, and get ready for your Bridget Jones moment.
View this post on Instagram
Find It: Queenstown Road, London SW11 4NJ. Boating is open everyday during school holidays, public holidays and all weekends between Easter and the end of September.
Puttshack
On that activities note, mini golf is a great date alternative. At Puttshack, the classic game has had a tech makeover. Expect pop-quiz trivia, vibrant holes, and a final wheel of fortune where you could bag another game for free. Head to the bar after to debrief over cocktails.
View this post on Instagram
Find It: Bank (1 Poultry, London EC2R 8EJ), Watford (5 Charter Pl, Watford WD17 2AU) and White City (Westfield, Ariel Way, London W12 7HB). Book ahead at puttshack.com
Find more fun mini-golf spots here 
Watch The Sunset At Primrose Hill
OK, it's a classic date spot – but it's classic for a reason. Watching the sun go down from the lofty vantage point of Primrose Hill is a seriously romantic date idea. Plus, there's people watching galore as friends, families and couples alike gather atop this mound to see the sun glisten across London's skyscrapers. And, if you've run out of conversation ideas, you can simply watch the sun descend and listen in to other people's conversations, soundtracked by the soft cacophony of overlapping portable speakers.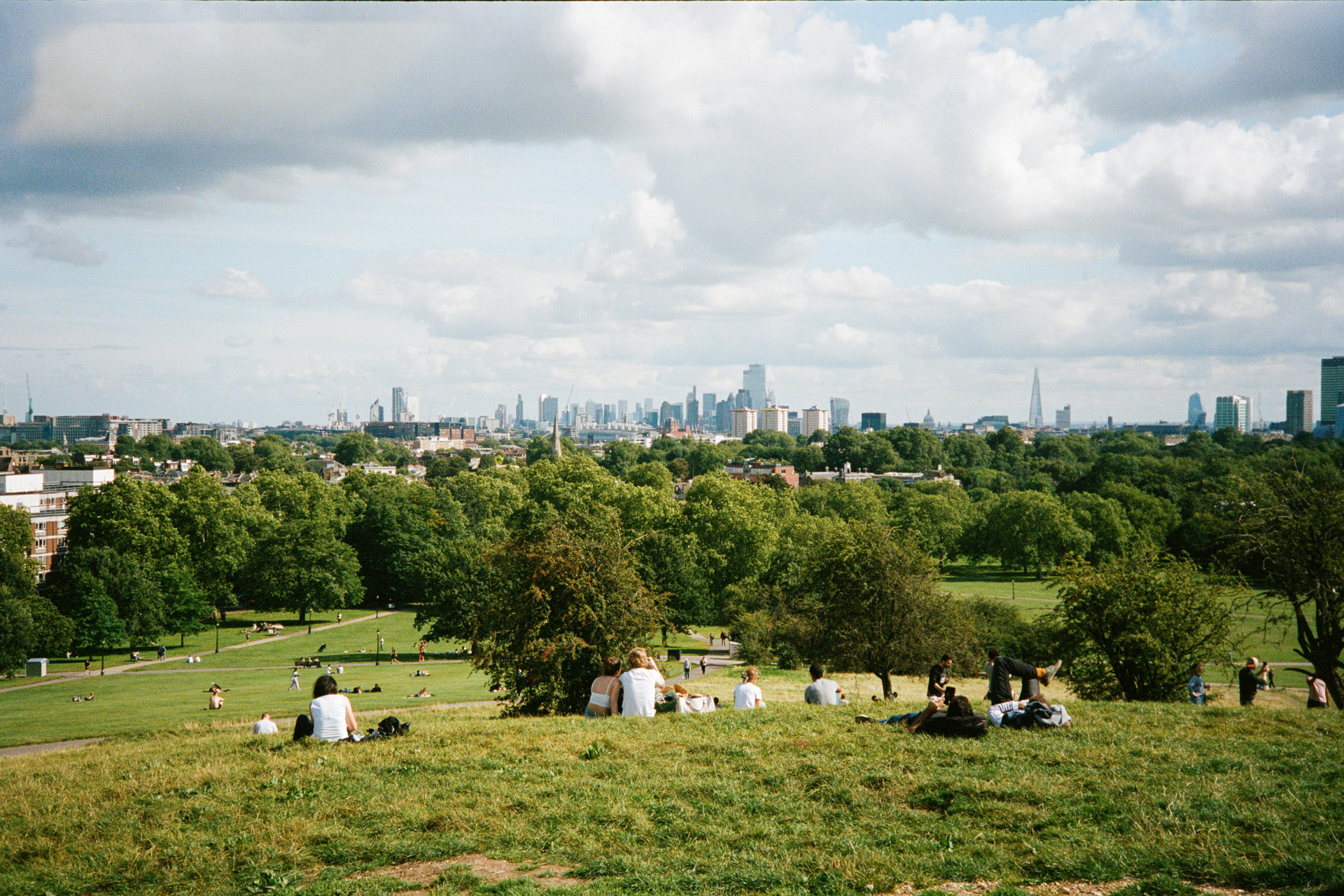 Find It: Primrose Hill Road, London NW1 4NR