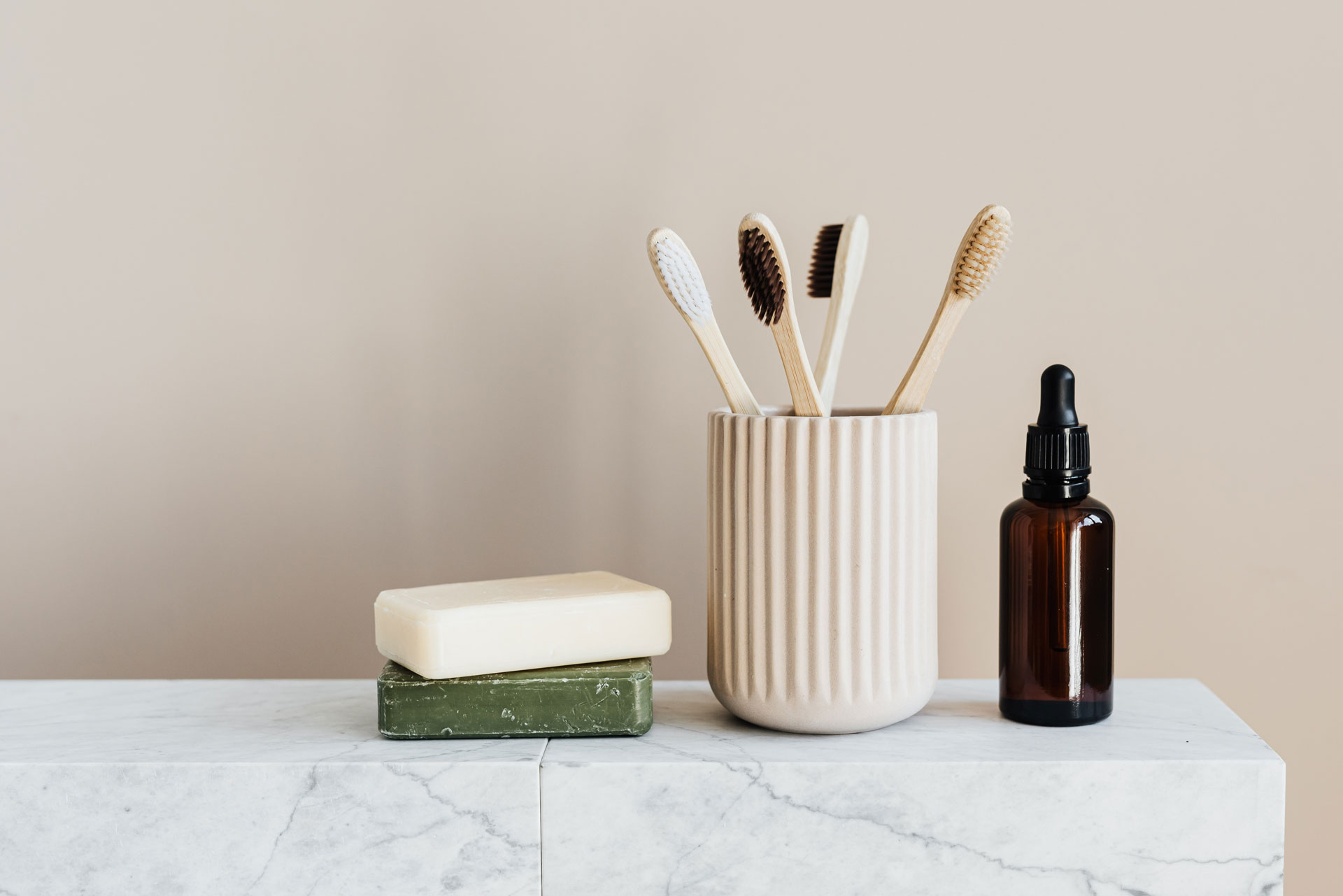 Looking To Be More Eco-Friendly In 2023? These Instagram Accounts Will Help
---
Make these activists and influencers your go-to for climate-conscious lifestyle inspiration
If you're trying to do your bit for the environment, but are in need of a little nudge, here's 10 Instagram accounts to help you be more eco-friendly.
Apps To Help You Live More Sustainably
Instagram Accounts To Help You Be More Eco-Friendly
Jack Harries
Jack Harries is a young climate activist and co-founder of @earthrise (another Instagram account to follow), which publishes important stories on the climate crisis. Harries has had a monumental couple of years: from interviewing Sir David Attenborough and Barack Obama, to launching Seat At The Table with YouTube, he's an inspirational follow.
View this post on Instagram
Arizona Muse
Former C&TH cover girl Arizona Muse is on a mission to empower others to be more eco-conscious. The model and activist advocates for sustainable fashion – 'Clothing and materials are a huge opportunity to support the right people', she says in her 2020 interview with editor Lucy Cleland – and biodynamic farming, amongst other things. From listing her favourite eco books to sharing her sustainable self-care picks, Muse shares her sustainability journey openly with her followers, her bio stating: 'I'm educating myself about the solutions available and sharing what I learn right here'.
Follow for: practical tips on how to live a more sustainable lifestyle, plus proof that high-fashion doesn't have to harm the environment.
View this post on Instagram
Act Now: Arizona Muse Sets Out Her Sustainable Fashion Agenda
Greta Thunberg
A climate activist who needs no introduction, 18-year-old Great Thunberg became internationally renowned when her 'school strike for climate' protests caught the public's attention. The Swedish teen has since spoken at the 2019 UN Climate Action Summit, was named Time's youngest Person of the Year in the same year, and has twice been nominated for the Nobel Peace Prize. Follow her on Instagram (if you're not already) for regular updates on her fight for climate justice.
Follow for: proof that anyone – no matter how young – can make a significant difference.
View this post on Instagram
Chicks for Climate
Chicks for Climate is invested in two principal social movements: feminism and environmentalism. Posts range from the latest climate news to heartening illustrations which inspire us to do better, raising awareness about the likes of fast fashion, ocean plastic and the lack of female representation in issues of climate change policy.
Follow for: regular, informative updates on environmental activism, intersectionality and more – all delivered in a friendly and intelligible manner.
View this post on Instagram
Venetia La Manna
If you're struggling to cut ties with your fast fashion obsession, Venetia La Manna will help you kick your habit to the curb. The podcaster and sustainability activist – who has worked with the likes of Jimmy Fairly and Vestiaire Collective – promotes the importance of circular fashion and embracing 'old' clothes, whilst informing followers how to actively follow suit.
Follow for: sustainable #styleinspo and fast fashion brand reality checks.
View this post on Instagram
Future Earth
Branded as a 'climate club', Future Earth founders Stephanie Shepherd Suganami and Mahtab Max Moinian have created a social space for need-to-know climate facts, motivational quotes and their encouraging 'Good News Tuesday'.
Follow for: daily reminders as to why the fight for climate justice is so important.
View this post on Instagram
Kathleen Elie
If you needed confirmation that sustainable style needn't be boring, it's Kathleen Elie's (@consciousnchic) vibrant and voguish feed. Her posts (including a series of entertaining reels) offer simple sustainable fashion and shopping tips, as well as plenty of clean beauty and #veganeats inspiration.
Follow for: sustainable styling tips and encouraging quotes.
View this post on Instagram
Shia Su
If you're currently working on your efforts to reduce waste, Shia Su, a.k.a. the 'Vegan Zero Waste Nerd' is one to follow. The Zero Waste author and self confessed 'tiny living enthusiast' will inspire you to visit your local zero-waste shop, make simple sustainable swaps and ultimately live as waste-free as possible.
Follow for: life-changing zero-waste hacks and aesthetic farmers market hauls.
View this post on Instagram
Earthrise
Founded by filmmakers Alice Aedy, and Jack and Finn Harries, Earthrise cuts past the confusing environmentalism jargon to offer its strong 133k following clear-cut information about the climate crisis. The feed touches on a range of environmental issues, from the problem with palm oil to climate change's role in the Syrian war, also offering advice as to how we can all take individual action.
Follow for: unambiguous information and tips on how to live a more eco-conscious lifestyle.
View this post on Instagram
Niomi Smart
Of all the Instagram accounts to help you be more eco-friendly, Niomi Smart's is perhaps the most understated. The influencer and founder of sustainable skincare range, Smart Skin, promotes a healthy and sustainable lifestyle via her YouTube vlogs and Instagram feed, whilst supporting a range of eco-friendly brands.
Follow for: conscious style, clean beauty tips, delicious plant-based bakes and more.
Niomi Smart on Skincare & Sustainability
View this post on Instagram
Deliciously Ella
A plant-based trailblazer, Ella Woodward's Deliciously Ella brand has continued to inspire since the launch of her first cookbook in 2015. With a focus on 'delicious ways to feel better' via a vegan diet and holistic approach, Ella's Instagram offers plenty of plant-based recipe ideas. According to The Vegan Society, 'If every family in the UK removed the meat from just one meal a week, it would have the same environmental impact as taking 16 million cars off the road.' So, eating a plant-based diet, or reducing your meat intake, is a no-brainer – and Ella's Instagram offers all the delicious encouragement you'll need.
Follow for: plant-based pancakes, curries, creamy pasta dishes and more.
Recipe: Deliciously Ella's Nut Butter Chocolate Chip Cookies
View this post on Instagram
Featured image: Karolina Grabowska via Pexels