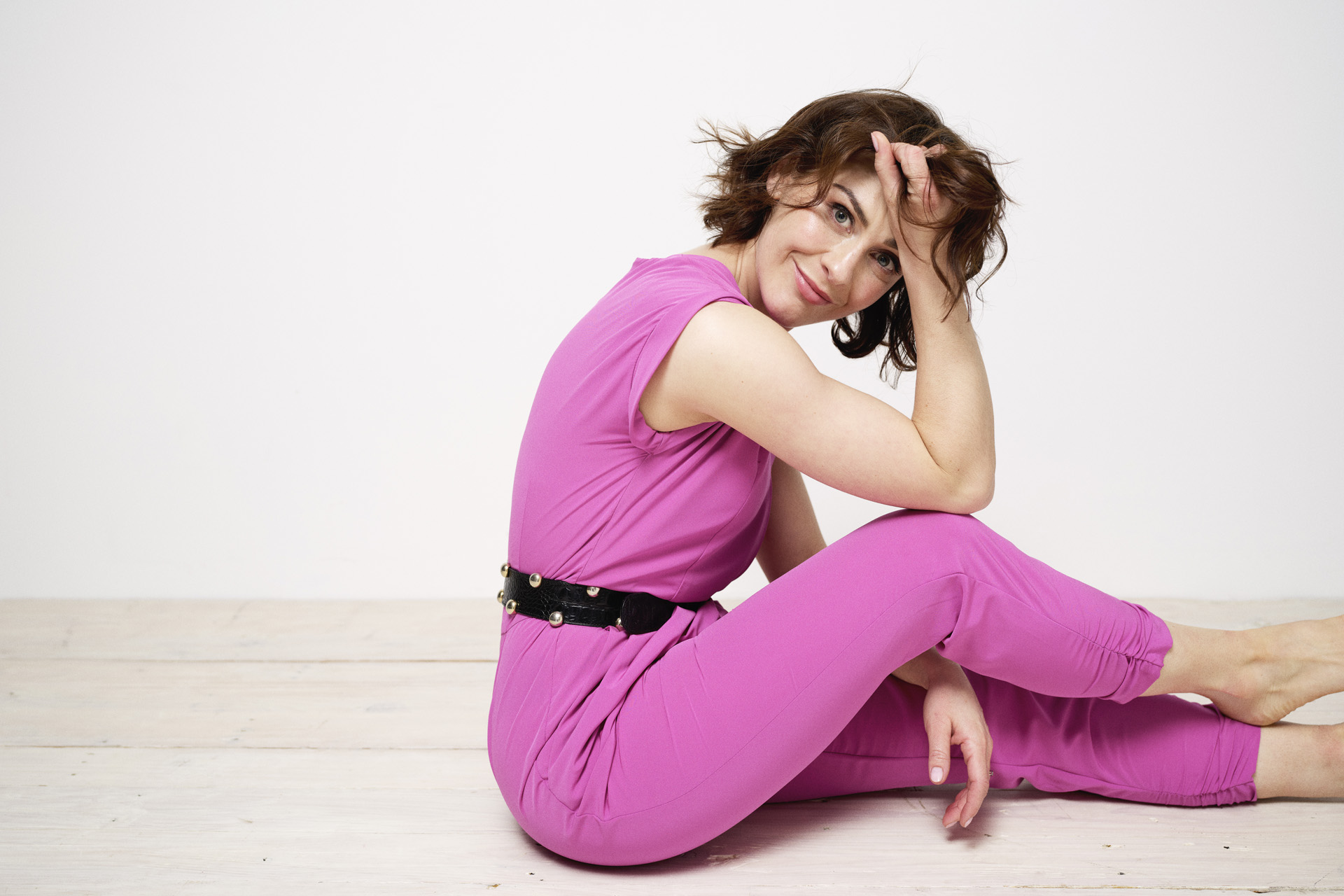 Roisin Gallagher: 'I Felt So Lucky To Work With Johnny Flynn' – Interview
Tune in to The Lovers on Sky Atlantic tonight at 9pm
Wondering what to watch on TV tonight? Tune in to The Lovers, a brand new rom-com coming to Sky Atlantic and NOW, headed up by Johnny Flynn and Roisin Gallagher, and produced by the team behind Normal People. You might recognise Roisin as Shiv in Irish series The Dry (which is now available to stream on ITVX), and The Lovers is set in Belfast where Roisin's character Janet is a foul mouthed supermarket worker who instantly clashes with Seamus (Flynn) when he – literally – drops into her life. Very meet-cute. We caught up with Roisin to chat all things The Lovers.
Interview: Roisin Gallagher On Playing Janet In The Lovers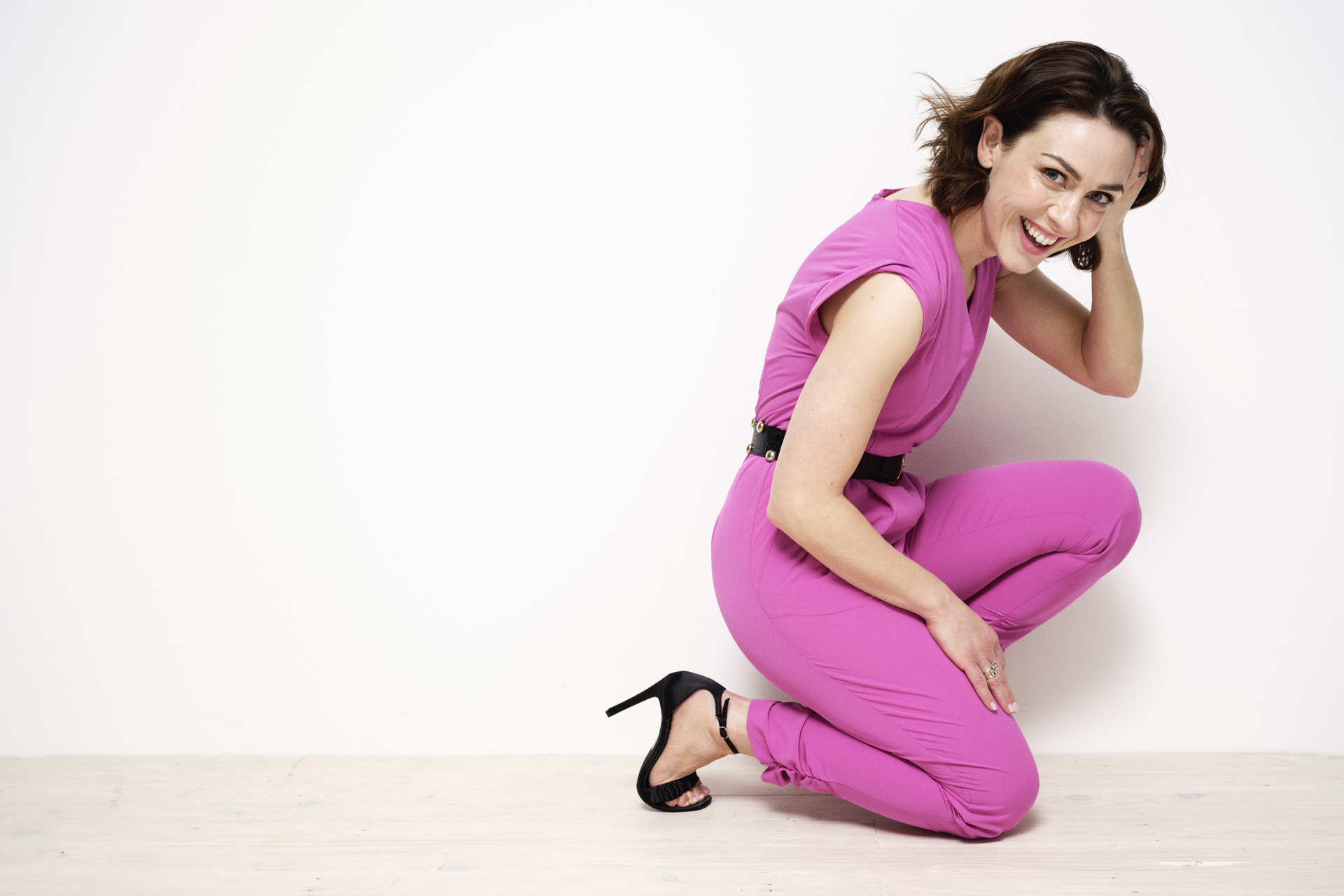 Hi Roisin, how's life going at the moment?
Great, thank you! I am just back from a lovely sunny holiday in Spain.
You are about to star in The Lovers – can you give us an elevator pitch for the show?
The Lovers is a darkly funny rom-com-drama. It tells the story of two unlikely people finding comfort, hope and love in each other. It is a story about how other people can help us find our place in the world and reignite our love for ourselves and life. It is both escapism and life affirming.
You play Janet – how would you describe her?
I would describe Janet as salt of the earth, brittle on the outside and fragile on the inside, hilariously funny. She has no filter and no care for what people think.
What was it like playing her?
I had so much fun playing Janet. She is a colourful amalgamation of lots of women I know from Belfast. She is shocking at times, gets very creative with her story telling, and has a dark and vulnerable side.
How did you get into character/prepare for the role?
For me, costume is always an important part of the process of figuring out the layers of the character. We had a wonderful costume designer, Linda Haysman – she and I spent hours going around shops in both London and Belfast, a mixture of high street and vintage. I discovered a lot about Janet shopping for her clothes: who she is and, more importantly, who she isn't.
You play Janet opposite Johnny Flynn as Seamus – what was it like to film together?
I felt so lucky to get to work with Johnny Flynn. He is a talented and generous actor, and we really trusted each other and respected each other's process. He is one of the best!
Any funny stories from rehearsals or filming?
I had the pleasure of watching David Ireland and Abi McGibbon filming a scene together in episode four. They did a little bit of improv and had everyone in stitches. You will know the scene I'm talking about straight away when you watch it.
What has been your favourite project to date?
I would struggle to pick a favourite. I get so attached to the characters I play; I sort of fall in love with them all and learn something from them in different ways.
Any roles in the pipeline that you're excited about? (If you're allowed to tell us!)
I am thrilled that season two of The Dry will be coming back to our screens in 2024. Shiv is such a wonderful character it was great to get another chance to play her.
Who has been your favourite actor to work with in the past?
I really couldn't pick a favourite! I find actors to be the most wonderful, playful, funny, weird and intelligent creatures. I would spend all day with actors if I could.
Which co-star did you learn the most from?
I have learned a lot from Northern Irish actress Stella McCusker. She is a legend, an incredible stage and screen actress with a wealth of experience and someone whose opinion I really value.
What's your dream role?
Blanche in A Streetcar Named Desire.
What's a genre you've never tried that you'd like to try, or one you'd like to do more of?
I would love to give an action movie a go.
Do you prefer stage or screen?
They are such different processes and satisfying in such different ways.
Do you get to spend much time at home?
Thankfully I do. I am a real home bird – love going away, but love coming home again.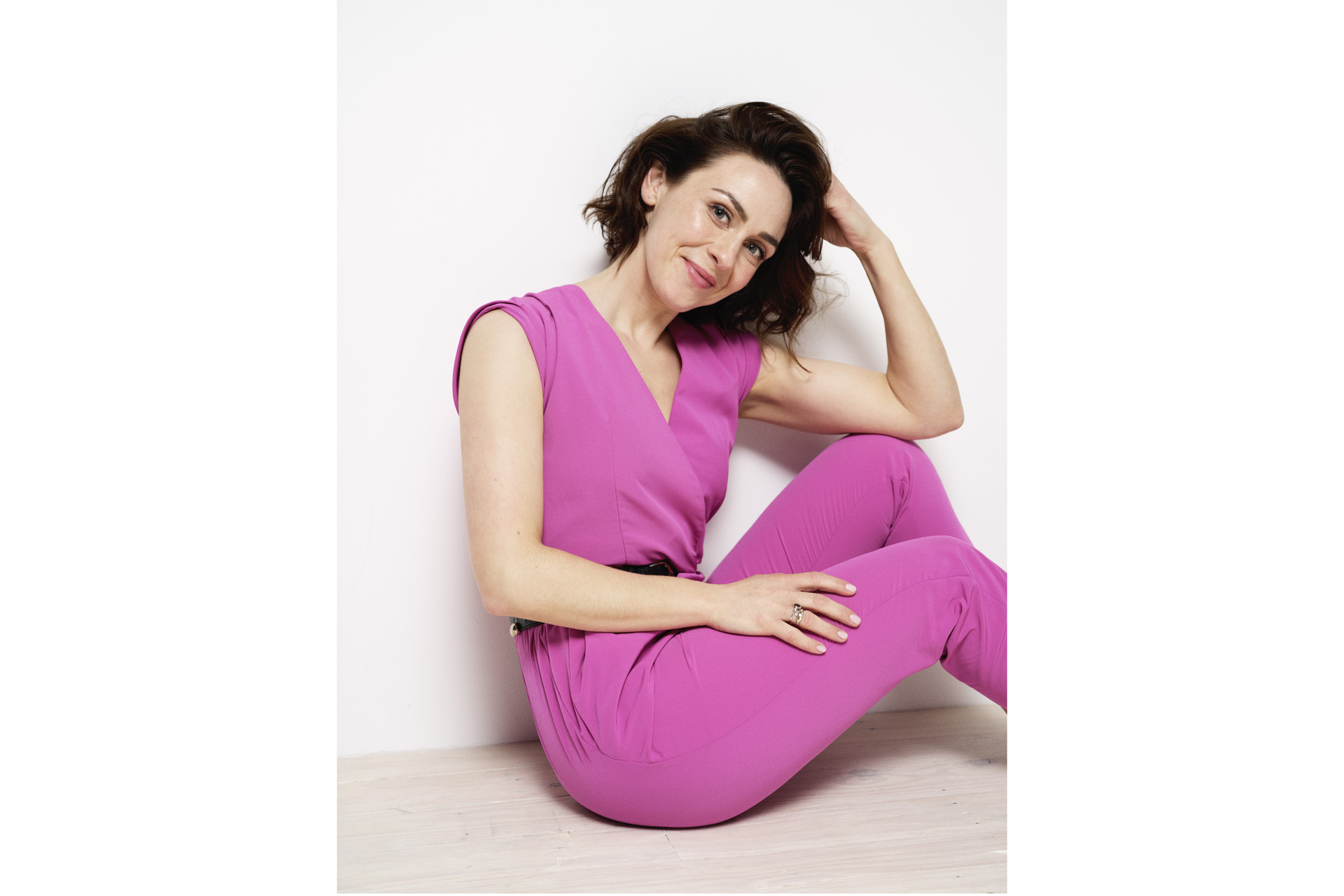 Do you live in the town or the country? Which do you prefer?
I live in the city at the moment, but eventually would like to move to the countryside. My father grew up on a farm and I have always felt a connection to a more rural life.
What's your interior design style?
My home is currently designed by my three-year-old who has a penchant for crayons and using walls as canvases.
What's your relationship with social media like?
Complicated. It can be such a useful tool, a great way to stay connected (there's nothing like a good comedy reel to get you through a tough day), although I feel there is a real danger in being surrounded by shiny images of what life 'should' look like. Like so many things, I find it needs to be monitored and should come with a 'reality reminder'.
How do you find balance in your personal and work lives?
Ask for help. It takes a village and I am very lucky I have a brilliant one.
What did you want to be when you were growing up?
An actress.
If you could give advice to your 15-year-old self, what would it be?
Don't go on that diet. You are fine as you are.
How can we all live a little bit better?
Drink a pint every morning. Of water.
Anything fun in the pipeline – professionally or personally?
I am having a little rest after a pretty intense 10 week shoot, so I am enjoying being at home at the minute.
Quick Fire
I'm currently watching… Succession (late to the party)
What I'm reading… Patti Smith's Just Kids
The last thing I watched (and loved) was… Arnold. A Netflix documentary all about Mr Schwarzenegger.
What I'm most looking forward to seeing… Barbie (again…late)
Favourite film of all time… Erin Brockovich
Favourite song of all time… 'Wildflower' by Tom Petty
Band/singer I always have on repeat… The Secret Sisters
My ultimate cultural recommendation… Look up: skylines, architecture, the sky itself. I forget when I am rushing about being very busy. There are some spectacular buildings and skylines in Belfast I never noticed until I started looking up.
Cultural guilty pleasure… Belfast Bap with real butter and Tayto cheese and onion (trust me).
What's next for me is… Getting to enjoy The Lovers coming out on Sky and finding out what the audiences make of it. Fingers crossed they will love it.
Watch Roisin Gallagher in The Lovers, which begins at 9pm tonight (7 September) on Sky Atlantic. Stream the full series at nowtv.com